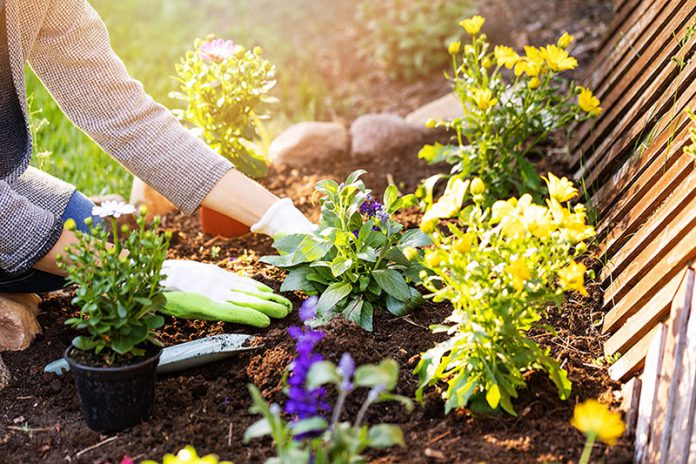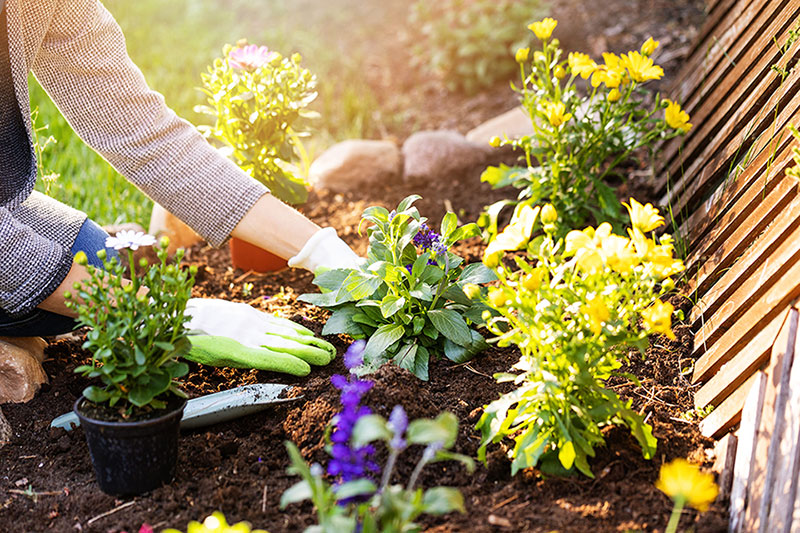 From reducing the use of conventional resources to restoring the natural products of the globe, anything that has its core to protect the earth falls under sustainability. As per the present-state global scenario, we have to take the measures to ensure that our planet becomes eco-friendly.
There are so many good ways to turn our earth into a better place to live naturally. It might be overwhelming to change the entire globe as a person. But from the point of our capability, you can start this natural transformation, from your house. For this, turning your garden space eco-friendly is an ideal option.
As a counter-productive approach to using harmful gardening tactics, put your hands into the best eco-friendly gardening methodologies and gift yourself a lush and fresh garden.
7 Awesome Ways to Turn Your Garden Eco-Friendly
Here are the highly-recommended principles that you can initiate for your outdoor flower pots and beautiful vegetable containers. These 7 ideas are applicable for any sized-garden. But know that a few of them can vary across plant species.
1. Natural Pesticides:
Replace chemical fertilizers with natural pesticides. Now, doing an eco-friendly pesticide is not a big deal. A mixture of chilli with garlic works best. Salt spray, Chrysanthemum flower tea, Eucalyptus oil are other inexpensive, organic examples. You can even employ farm-friendly insects like ladybugs to protect greeneries.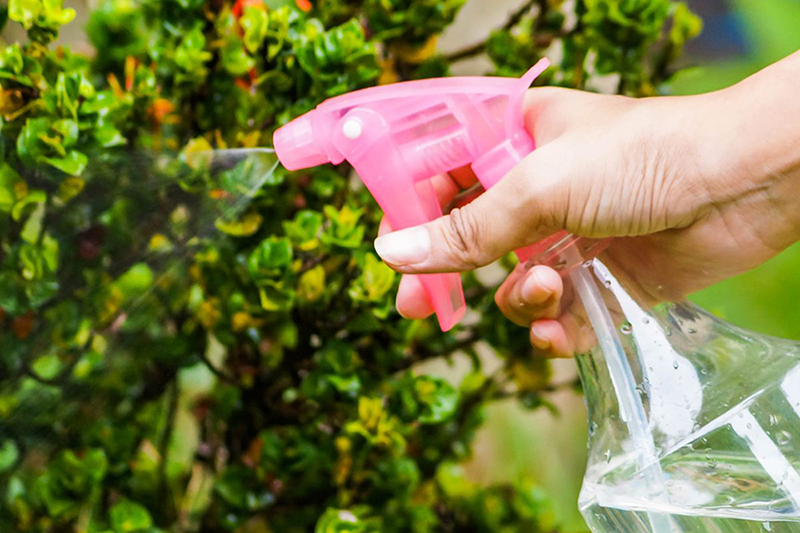 2. Water Butt:
A large vessel-like barrel that collects and stores rainwater is a water butt. An eco-friendly tip here is to install a water butt for hanging garden pots and leafy-grown varieties. This way, your plants are fresh when sprinkled with rainwater. Moreover, you can even cut-down the expenses caused due to water run-offs!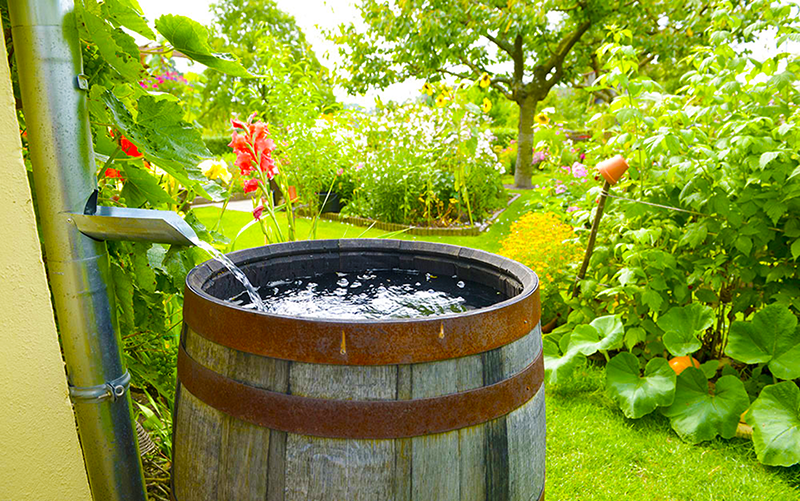 3. Grass Reduction:
Gardening can be tedious. From offering the products to safeguarding your plant babies, you are accountable for its nurturance. Hence, use Non-grass lawns. Besides less watering and less mowing works, your ground cover looks neat and fresh, given you have some pavers, stones, and wildflowers. Moss and meadows are the best ways to achieve it!
4. DIY Recycling:
With a hike in the DIY projects, go with tin baths, clay pipes, hanging basket plants, old scaffolding boards, and more. Using these not only helps with eco-friendly gardening but also helps in recycling used products and gives your sweet home a 'minimalistic' feel!
5. Conscious Watering:
Water is essential for any plant's growth. But do you know that your green space turns eco-friendly when you water them during the coldest part of the day? Yes, the reason is when you water during a chill time of the day, the chances are more to get the nutrition to seep deep into the ground, before evaporation. In the long-run, you are also saving water!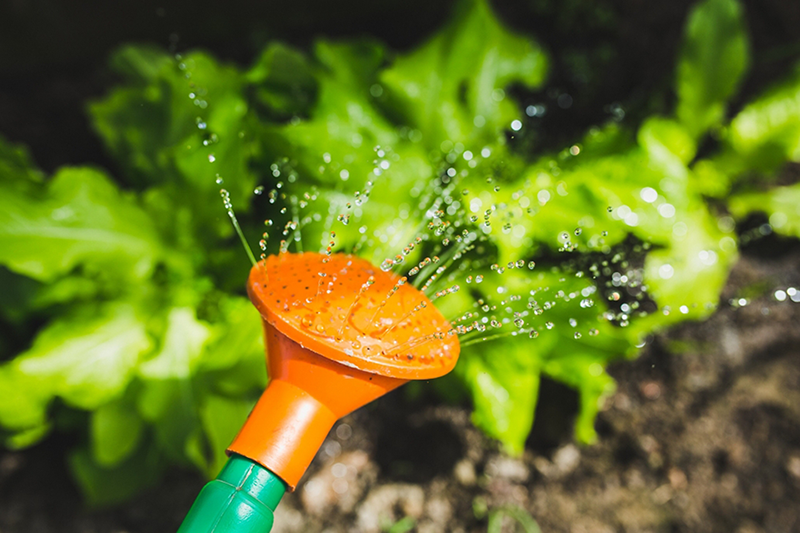 6. Indigenous Plantations:
Native or Indigenous Plants are geological species and grow only for specific time and region of sowing. Depending on your locality, get some native plants and grow them in metal hanging planters or so. They look beautiful; they give out fresh fragrance; take less space; and more importantly, they are eco-friendly!
7. Dual Benefits:
Lastly, here is one of the most intriguing ways to turn your garden eco-friendly. Nearly all the plants at your houses require some form of protection from predators like pests. For this, you can substitute pesticides with other plant species. So, this is how it works – you protect your existing plants by settling new plants. Rosemary for veggie insects, Lavender for bugs, Marigolds for mosquitoes, and Petunias for tomato pests are examples!
Final Thoughts
Getting natural products and equipment pieces from a reputed online garden store like Trust Basket might interest your thoughts. This online garden shop is known as a one-stop destination to meet all your green needs and deeds. Owing to the said, you will find compost materials, gardening kits, pots, seeds, indeed attractive DIY plastic flower pots online, with rich quality, affordably.
Owing to the collection of benefits (good health, high nutritional content, rich oxygen supply, etc.) gained from the ecosystem, give a sustainable twist for your garden!
So, what will be your Green Contribution towards an Eco-Garden?