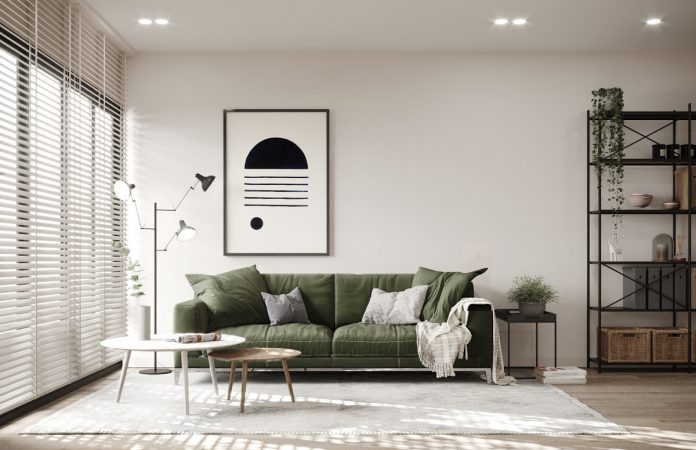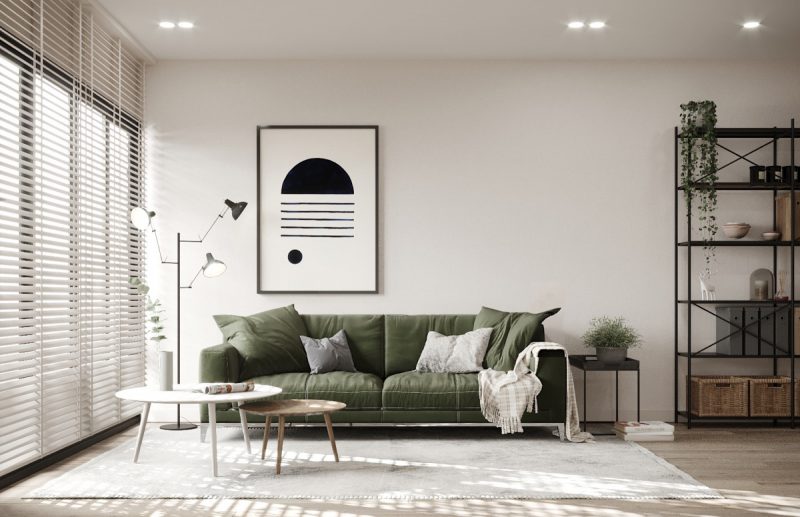 Homesfornh.com – Having a beautiful and comfortable interior design is the dream of many home owners in decorating their homes. For this reason, many home owners consider interior design in what style they will use. Generally, nowadays most homeowners choose popular designs such as minimalist style, industrial style, shabby chic style, Scandinavian style, and many more. Choosing an interior design in a Scandinavian style applies a simple and elegant concept in its decoration. Therefore, this interior design is popular and widely used in many home interiors. The concept of this interior design is inspired by the nature and climate of several European countries and nordic culture.
Scandinavian Interior Design
Scandinavian interior design is inspired by several countries in northern Europe such as Sweden, Greenland, Finland, Iceland, Svalbard, Denmark, and Norway. The country has a nordic culture that inspires Scandinavian style interior decoration. One of the things that inspire Scandinavian interior design is the principle that is less is more.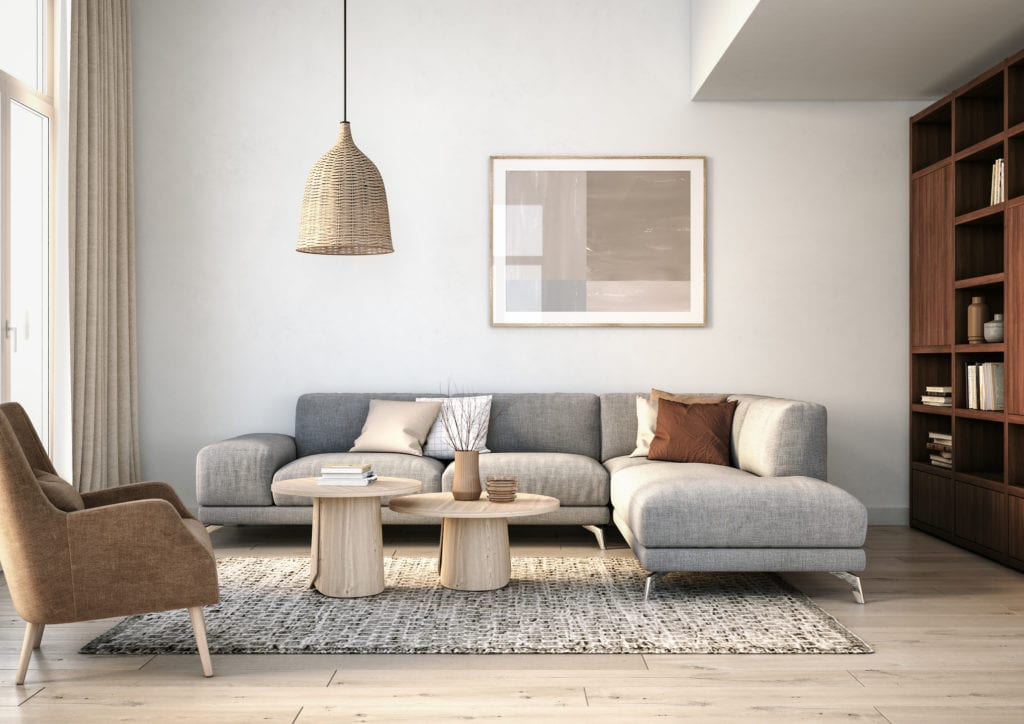 This principle emphasizes the good in the quality of life rather than the abundance of quantity in life. From that principle and philosophy emerged the Scandinavian interior design that we know today. Scandinavian interior design has the following characteristics.
Take advantage of natural lighting by increasing natural light sources such as windows, vents, and other related things.
Prioritizing the functional value of each piece of furniture used
Using neutral and bright colors in the interior of the room
It has a sleek and simple furniture design in the interior
Using natural accents such as wood and ornamental plants
Create a Cozy Scandinavian Interior Design with These Elements
In this article, we will discuss some of the important elements for creating a Scandinavian interior design in your home. To create a cozy and pleasant atmosphere, you can use several elements which we will discuss by combining them according to your needs. Scandinavian interior design gives you an advantage in creativity in taking advantage of deficiencies in decoration. With the concept and principle of less is more, let's discuss some of these elements one by one.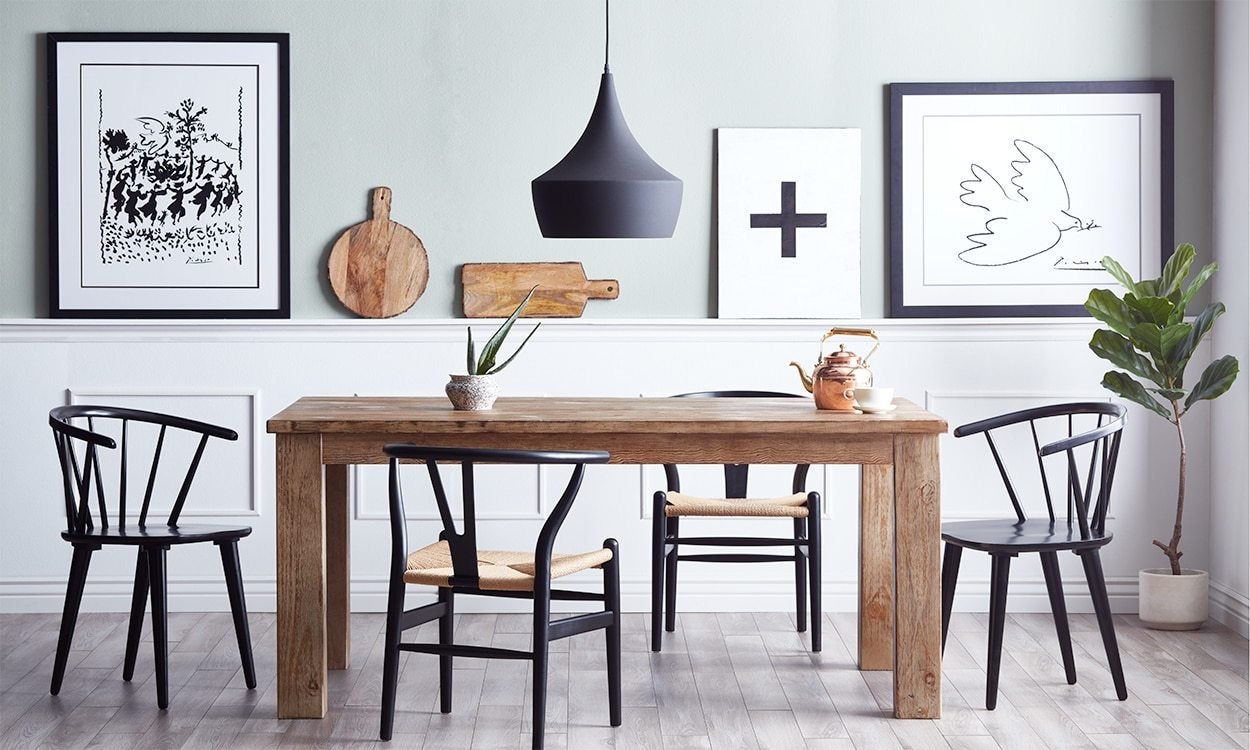 The Scandinavian interior design uses strong natural accents in its décor. For that, one of the important elements for you to use in making Scandinavian interior designs in your home is wooden floors. Using wood flooring provides a warm and comfortable atmosphere for you as the owner of your home and your family. This wood material will provide an elegant, natural, and warm atmosphere in the interior of your home. Therefore, using wooden floors is very important for you to do in decorating Scandinavian interior design.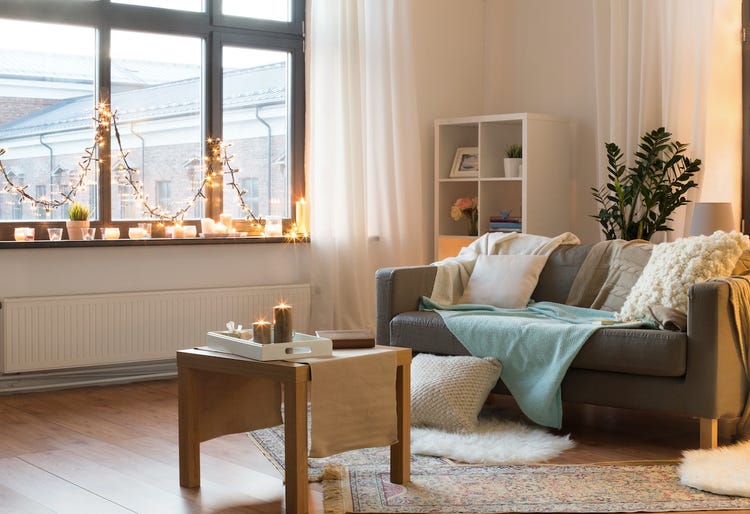 Apart from using wood elements on interior wood floors with Scandinavian designs, you can also use wood materials for other decorations. You can present furniture with wood materials such as tables, chairs, cabinets, shelves, window frames, and several other furniture in the interior of the room with Scandinavian designs. Use a good type and quality of wood for a variety of decorations and furniture in the interior of your home. Thus, all furniture and decorations from wood elements in your home are stronger and more durable.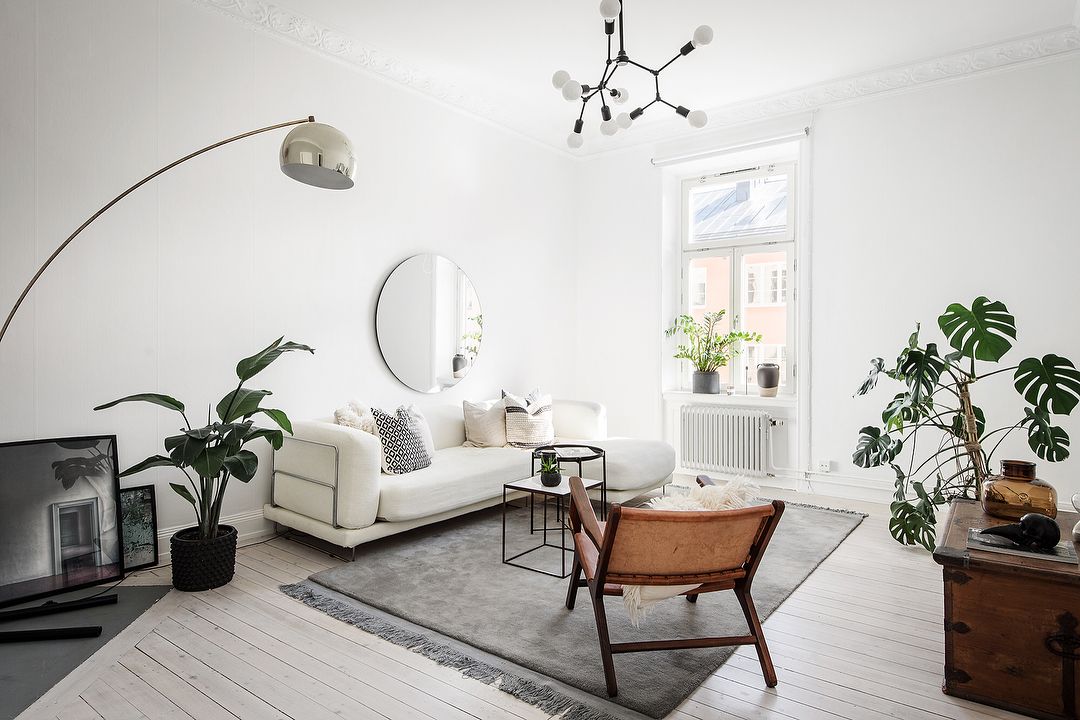 You need to do less is more concepts and principles in decorating Scandinavian interior designs in your home. For that, use furniture and items as needed in the interior of your home. Choose items that you store in the interior of your home as important items and you need them. Besides making it easier for you to do your activities and make you more productive in managing your goods, you can also make the interior of your Scandinavian design room feel more spacious. This is due to the lack of items that you don't need in the interior of the room.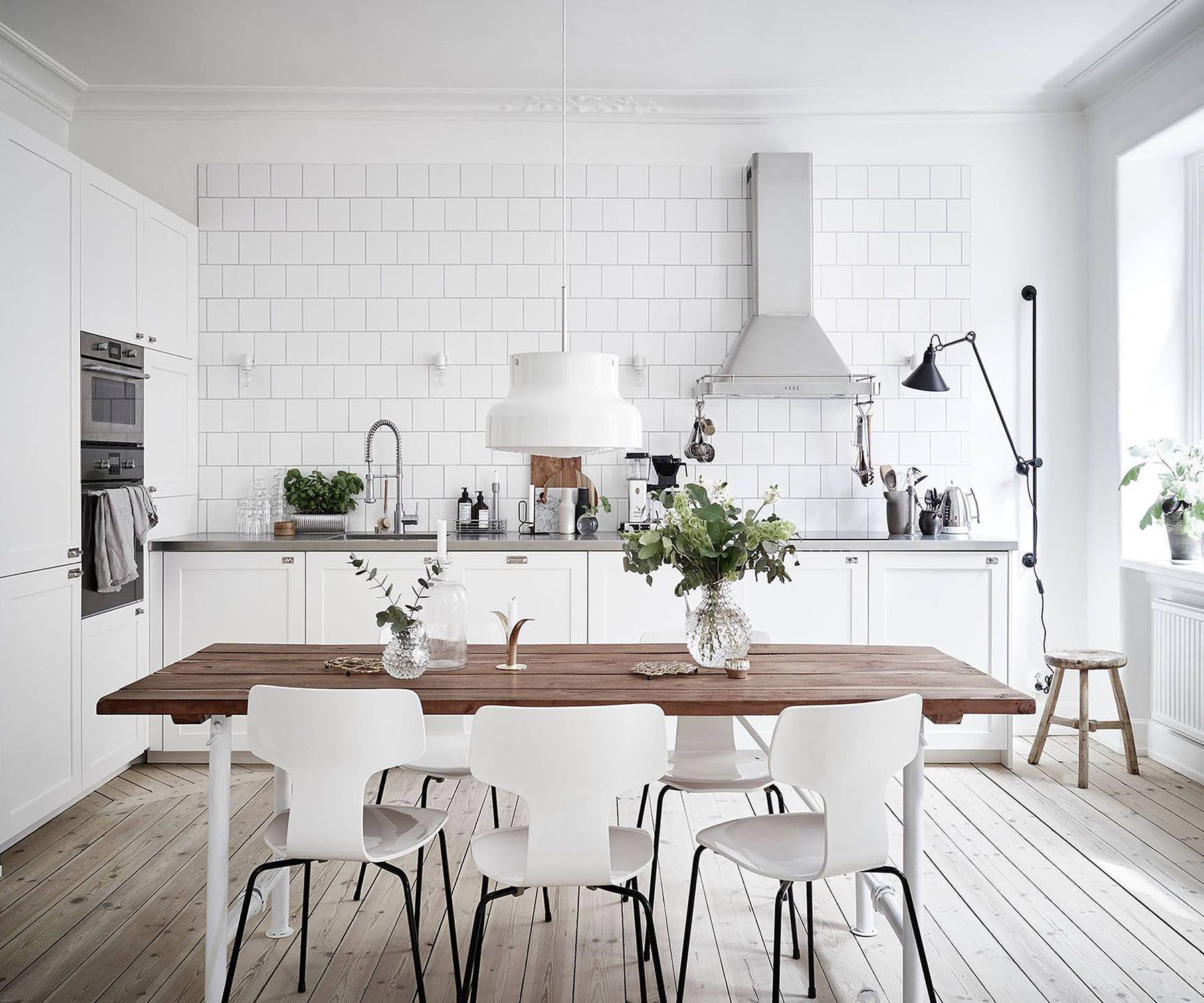 One of the characteristics of Scandinavian interior design is the use of bright colors in the interior of your home. Therefore, the next element we discuss is the color selection. Bright colors provide a comfortable and spacious atmosphere. This is good and very suitable for narrow spaces with Scandinavian designs. Also, using bright colors such as white, light gray, beige, and other colors gives a clean and tidy atmosphere in the interior of your home. Thus, using bright colors in Scandinavian interior design is very important for you to pay attention to.
Use Complementary Fabrics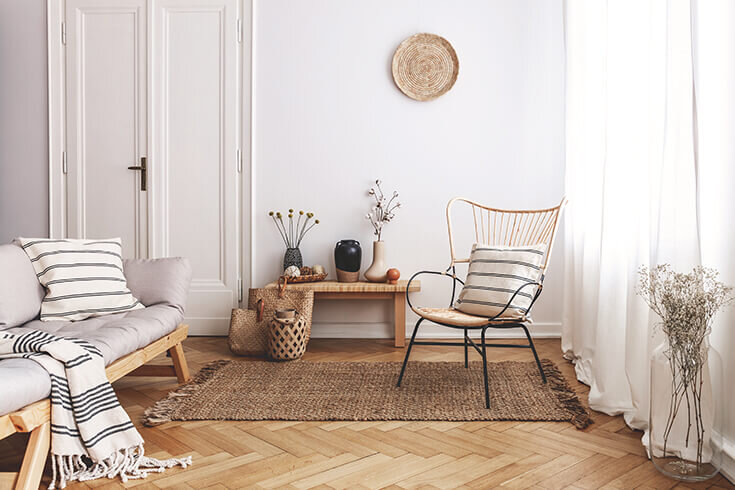 Using decorations from fabric is important in decorating an interior with Scandinavian designs. You can use fabric decorations in several places in the interior of your home such as on the sofa, on the mattress, on the floor, on the wall, and in other areas. The fabric provides a textured, aesthetic, and warm accent in the interior of your home. Thus, you can add aesthetic value to the interior of your home with your Scandinavian design. Also, use fabrics with interesting patterns or ethnic designs to provide more aesthetic and artistic value.
Using Ornamental Plants in the Interior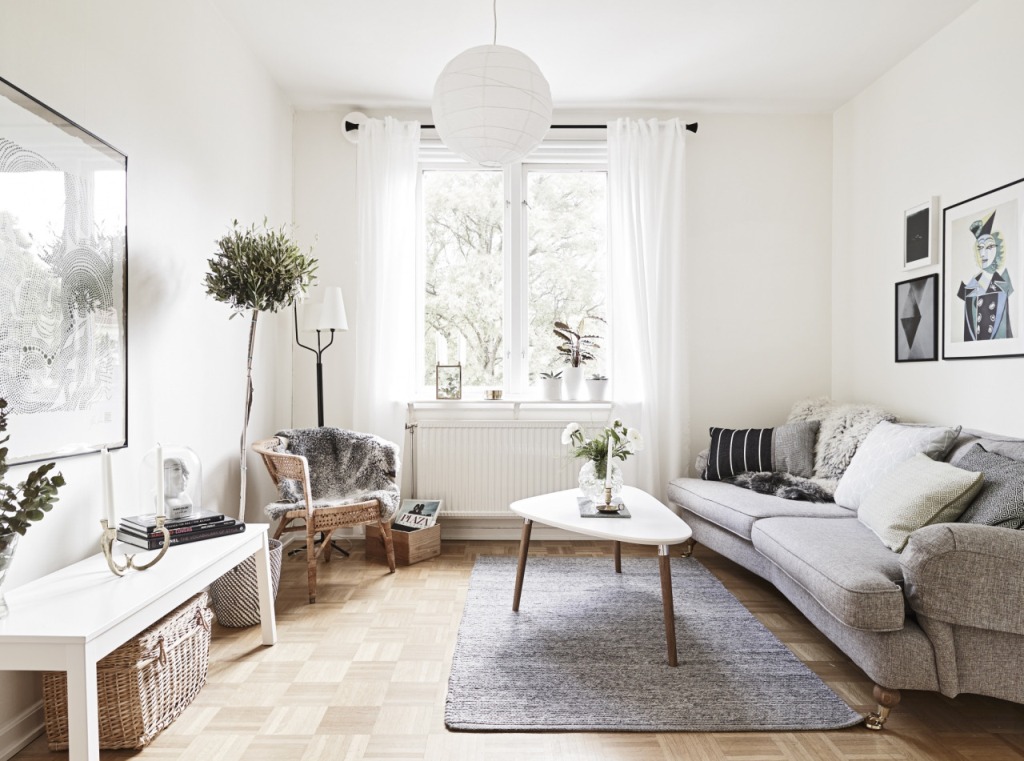 Ornamental plants are an important element in the interior with Scandinavian design because this interior style emphasizes natural accents. Using ornamental plants can make your home interior more beautiful and attractive. You can choose a variety of ornamental plants for you to use in your home interior, for example, monstera plant, sansevieria, cactus, and other beautiful ornamental plants. By using the right ornamental plants and according to the size of your room, you can get an interior with a Scandinavian design that is cozy, fresh, and beautiful.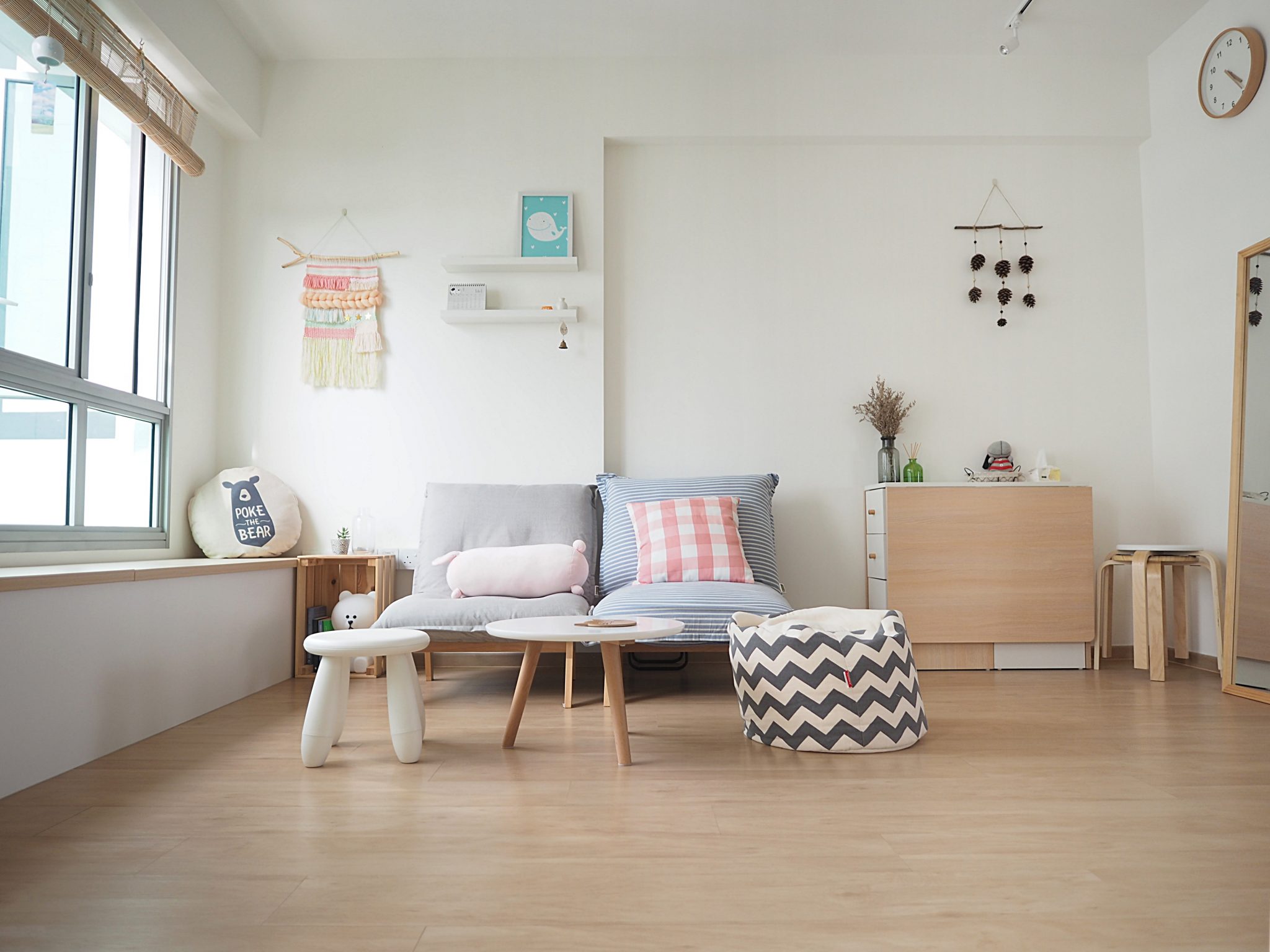 The next element to creating a cozy and beautiful Scandinavian interior design is minimal decoration. Having a simple interior decoration provides a spacious and more functional atmosphere. With minimal decorations, you can create Scandinavian interior decorations that are less is more. You can make a minimum of interior decoration in your home, but with the best function to help your daily activities. Thus, your home interior with a Scandinavian design will look spacious, clean, functional, and comfortable.
Maximize Natural Lighting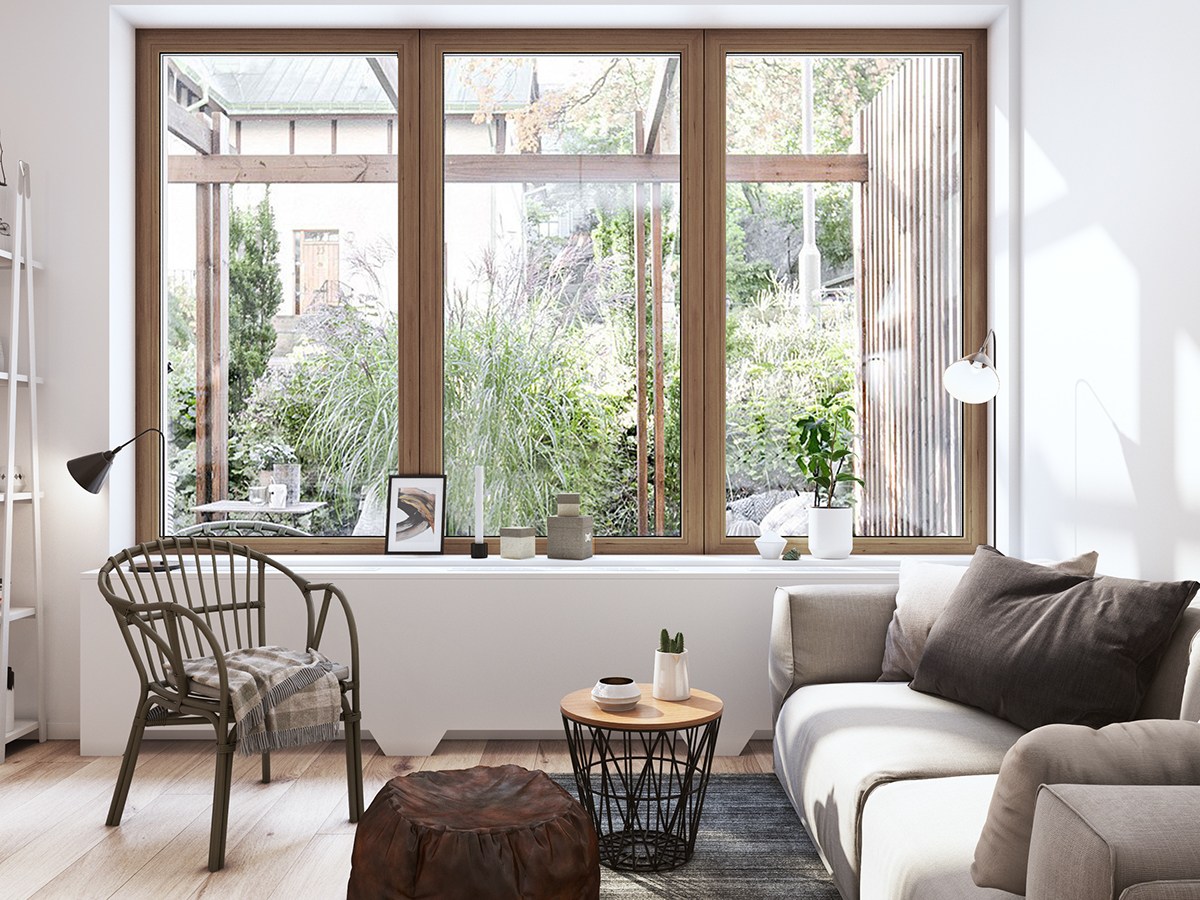 In a home interior, good lighting is important to have. This is because lighting affects everything in the interior decoration of the house. Scandinavian interior design is inspired by several countries that have long winters and long midnight sun. For that, the Scandinavian design concept uses natural light to illuminate the interior of your home. You can create natural lighting in your home by using large windows and several parts of the house that can transmit sunlight. By using natural lighting, you can save electrical energy in your home and you can be more environmentally friendly in using energy.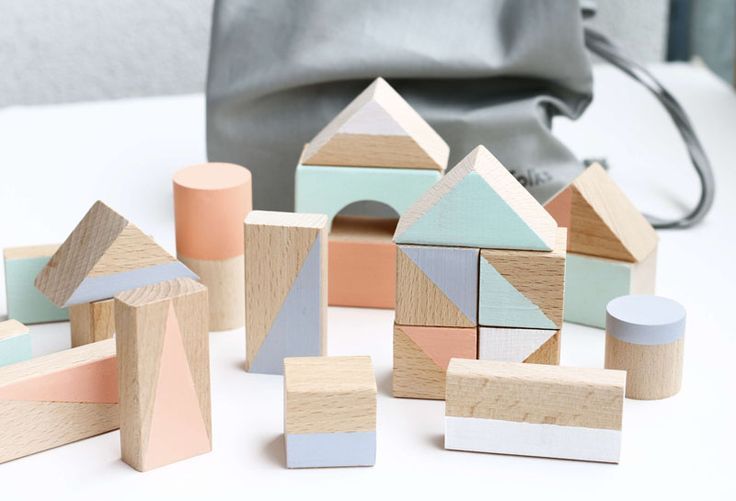 An additional element that you can use to create interior decoration in Scandinavian style is wooden toys. Wooden toys such as small geometric blocks can be used for unique and aesthetic decoration. You can use it for any interior decoration, placing it neatly on the floor or shelf. Also, you can use wooden block toys to increase the creativity of your children. With toys like this, your child's creativity will grow and be stimulated. Thus, wooden toys are not only an element of decoration but more functional for you.
Conclusion
Thus our discussion about Create a Cozy Scandinavian Interior Design with These Elements. By using and combining the elements we have discussed, you can create a beautiful, cozy, and fun Scandinavian interior design for you to use. You can use Scandinavian interior designs in various rooms in your homes such as bedrooms, living rooms, and other rooms. Thus, you can freely use this interior design in any room. Most importantly, keep making sure your home interior is comfortable and pleasant for you and your family. Hopefully, this article can be useful to you. Happy decorating.