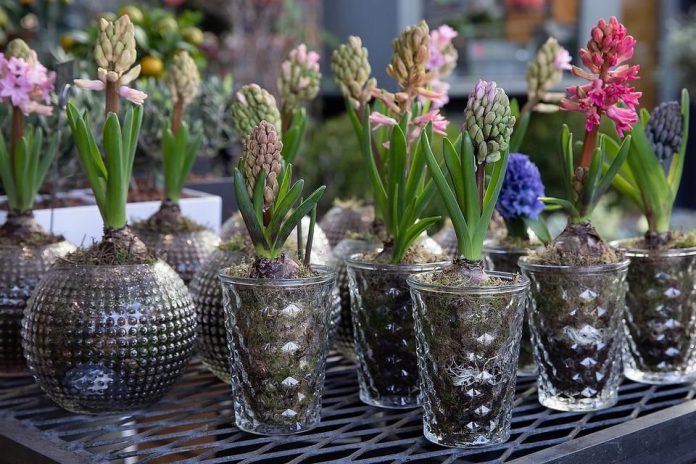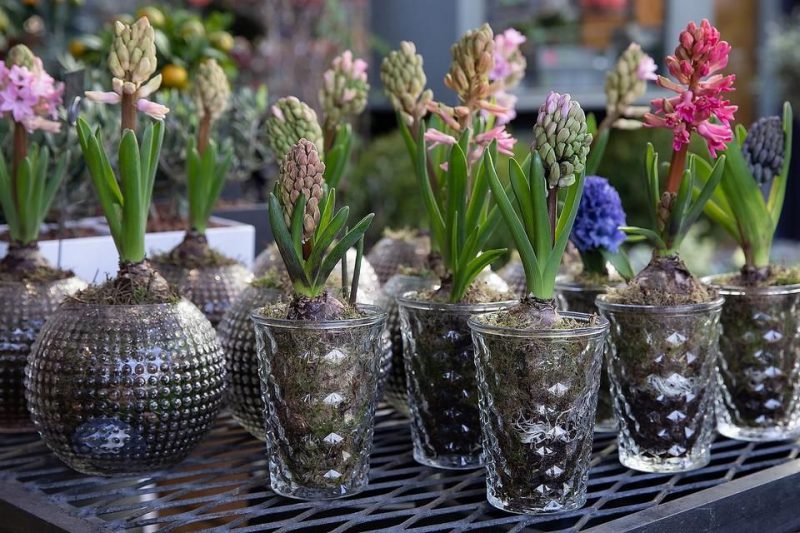 Homesfornh.com – DIY planter is an important thing to grow a plant. This planter is a homemade container that you may find the material around you. If you like to consume some drinks, fish cans, and other things that have a container, then you can make it as a DIY planter for plants. Explore your creativity by making useful fine art in your garden. Some DIY planters are made of unexpected materials like the ideas we have listed in this article. Use the recycled materials to create a new beneficial thing may reduce the trash piles in the dump. For that, in this article, we will discuss DIY Planter Ideas from Various Recycled Materials in Your Home. Make use of your recycled materials to make DIY planters and grow many ornamental plants to greenery your home. Let's discuss!
Bottles and Shelf Watering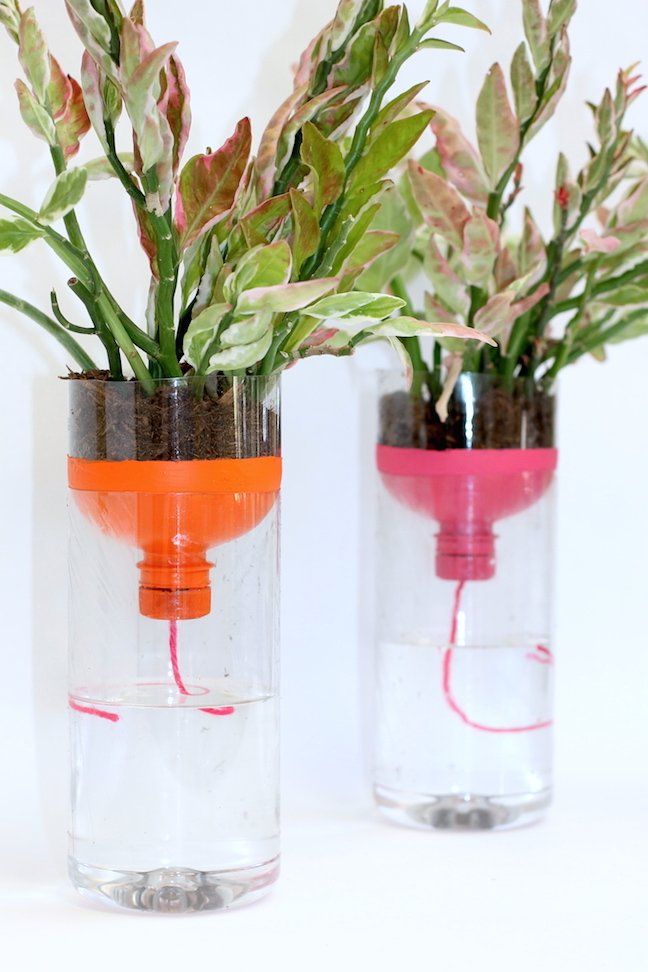 The self-watering method is a simple way to water your plant independently. It allows your plant to absorb water from the water container beneath the pot. Make a self-watering pot by using a transparent bottle. Slice the bottle into two pieces and use the upper part as a pot. Connect the pot with a long straw. The growing roots will reach the water.
Painted Plastic Bottle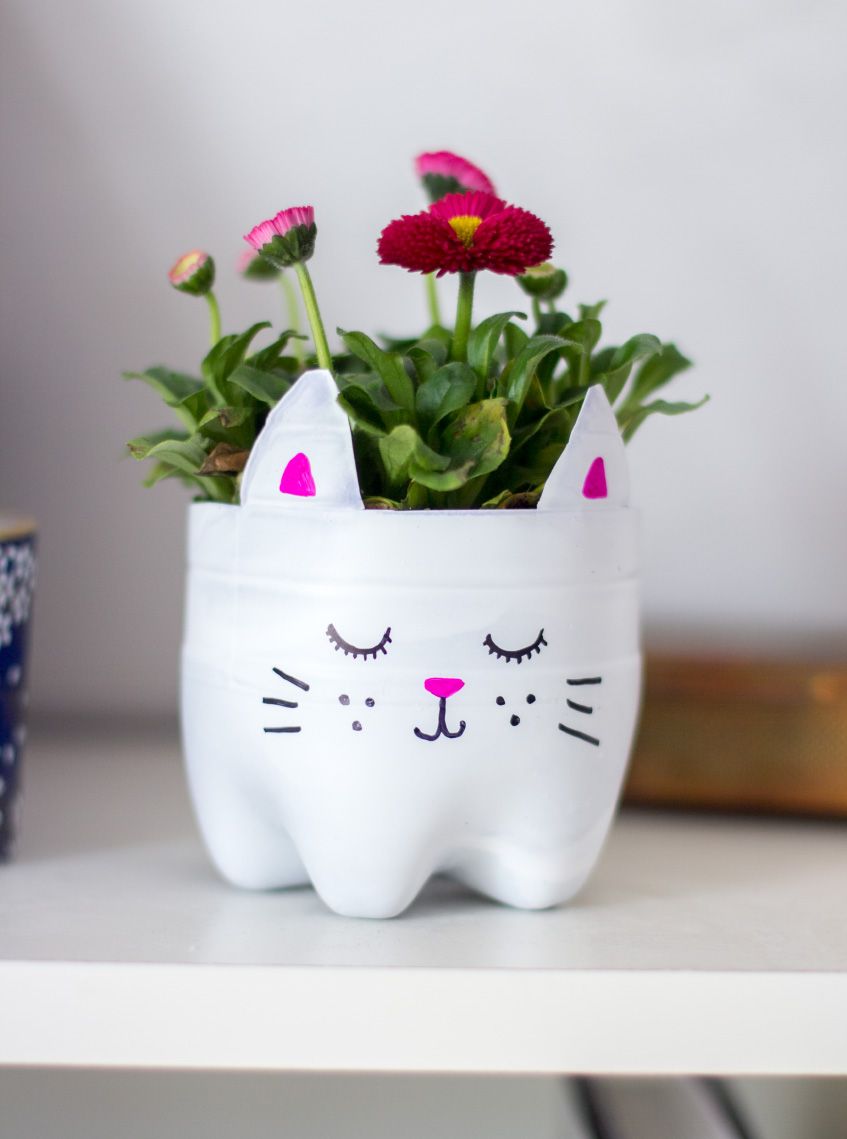 Painting a bottle is a happy childhood memory. This activity creates an aesthetic pot to display in the garden. Even you can do it again when growing many plants at home. This idea is beneficial to make your plain bottles more interesting. Try to apply a simple base color such as full white or full pink. Add other colors to it and create an attractive pattern. This painted bottle challenges you to create beautiful artwork. Don't forget to give some drainage holes on the bottom.
Aesthetic Coke Cans Planter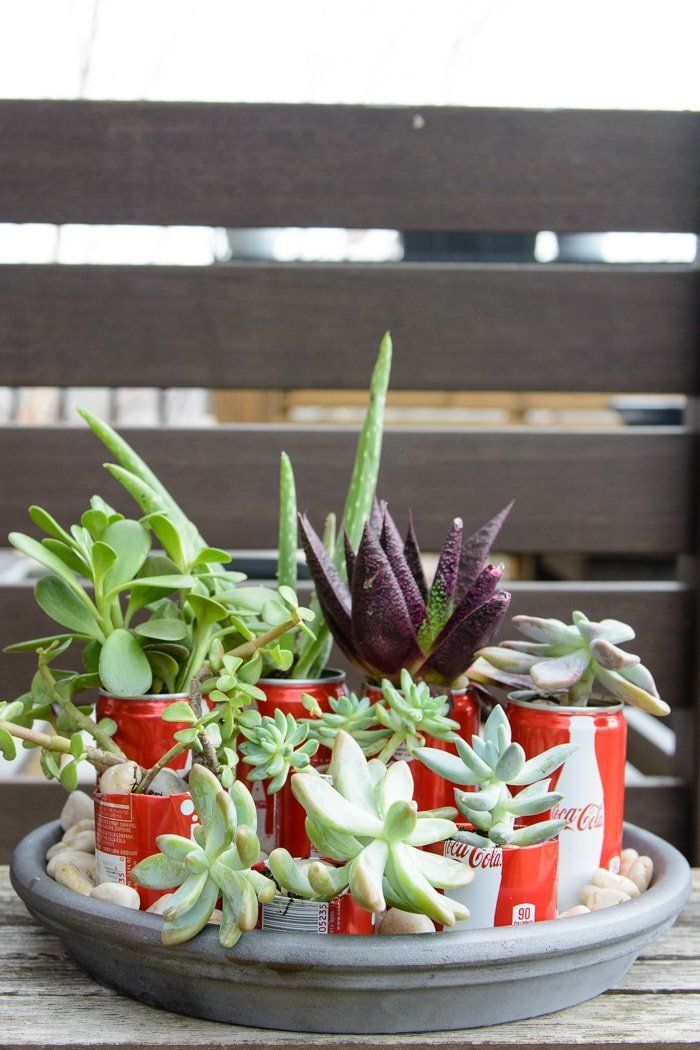 Having some cans at home will be useless if you throw them in the trash bin. You can make use of them by creating a DIY planter from the cans. Slice the top cover and create drainage holes on the bottom. If you like to see the label from these cans, you don't need to cover it with paint or a fabric sack. The can planters are catchy to arrange in the garden to grow a group of plants.
Make Use of Eggshells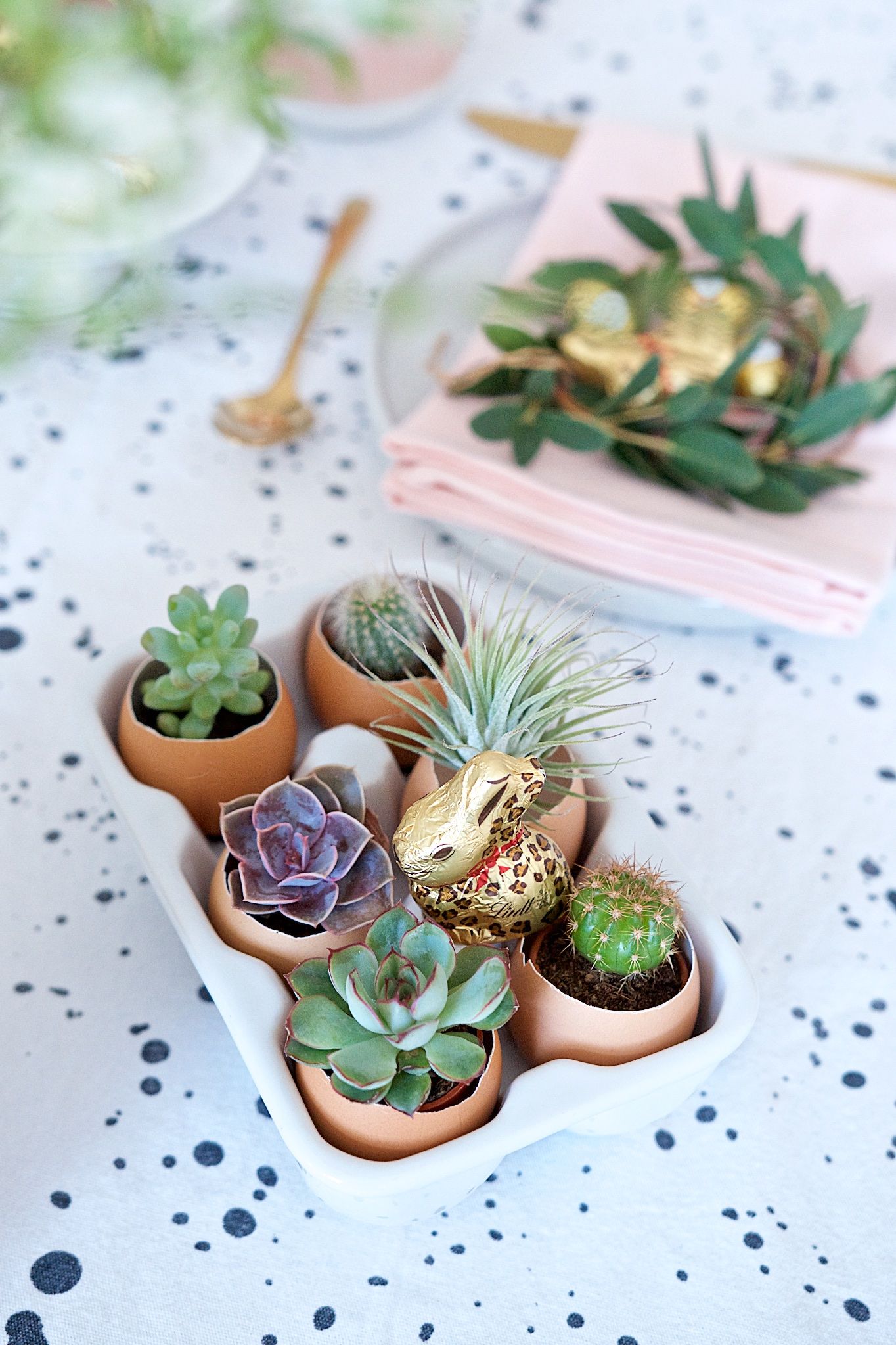 When you cook the eggs you should let them in an oval shape. You can break a little part of the egg and make use of the shells as DIY planters. The eggshells have a good nutrient for your plant to grow healthy. This planter is an essential medium to grow plants by seeds. You can put them above an egg holder or plant them on the soil. If you plant the eggshells in the soil, they will decay slowly and make your plant more fertile during its growth. So, don't break the eggshells because it has many benefits for gardening.
Creative Hanging Shoes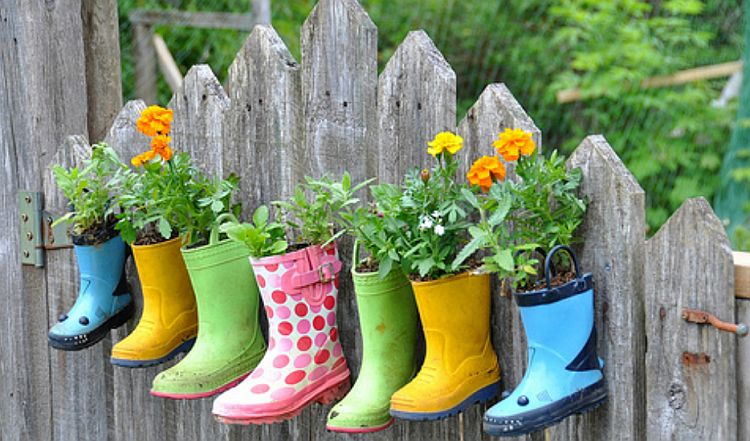 The old shoes will mean nothing if you keep them in the cupboard. Even the broken shoes still have a function. Remake your shoes to be beneficial planters. The space inside is large enough for the roots to grow. Moreover, it has a well-draining texture, thus your plant will live healthy in the pot from shoes. Modify this planter by hanging it on the wall. It saves costs and reduces trash.
Palette Basket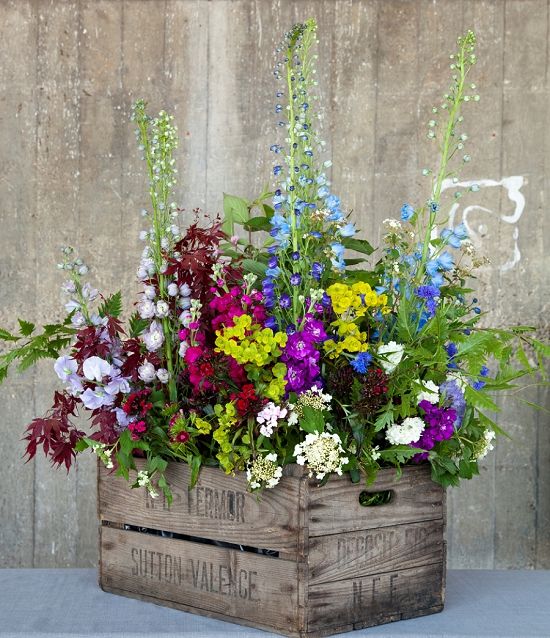 A palette basket usually contains fruits, vegetables, some sacks of rice, and other ingredients in the market. Make use of some palette basket as a DIY planter is a creative idea to save the earth from the trash. Even though it is made of wood but it takes time to decay. Thus, make it as DIY planters till the decay process appears slowly. Growing some flowery plants and display them on the porch or garden.
Farmhouse Planter from a Metal Bucket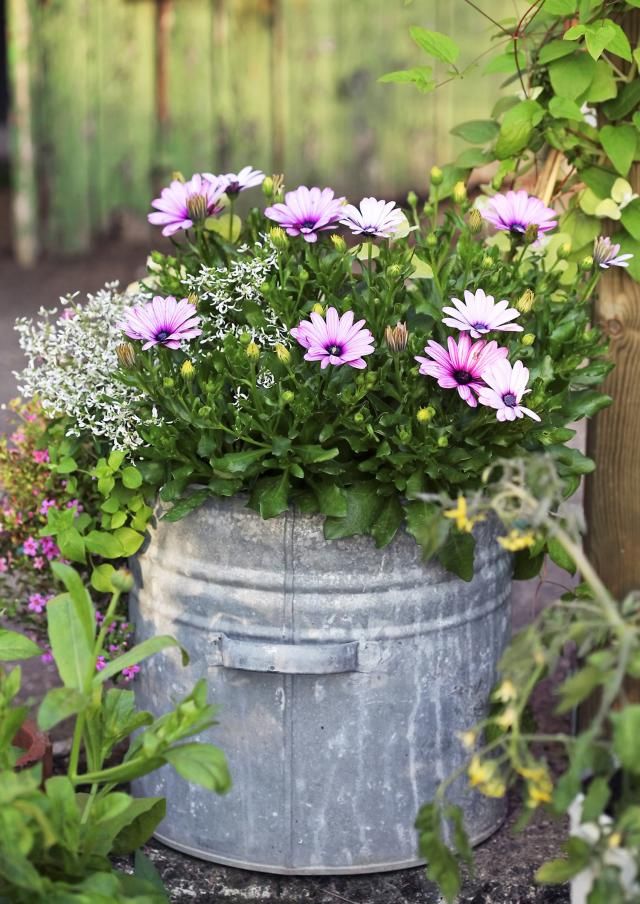 Create a metal basket to grow some plants. This metal basket has a farmhouse impression that you may give to your home. Take your unused metal basket and grow the plants vigorously. This metal basket has a strong material that keeps your plant stay safe. Since this planter will stay for years, grow the bushes flowers, or other small plants. The fast grower plant is not good for the metal basket because it is hard to move the plant once it grows vigorously.
A Simple Hanging Planter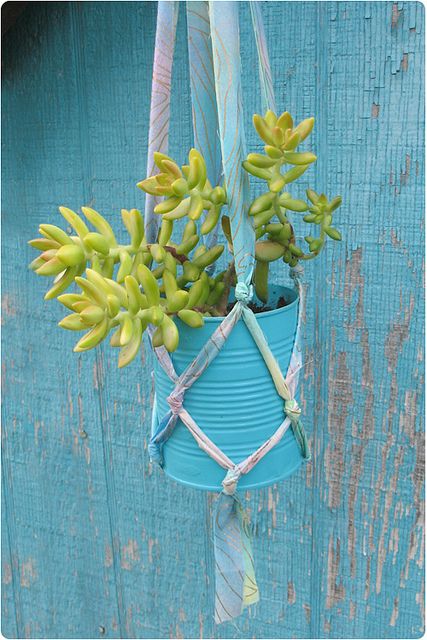 A common design of the hanging plants is effective enough to give adequate light and fresh air. This planter is easy to create at home. Even you can create a simple hanging planter with an unused can and some meters of fabric. Tie the fabric and make simple knotting to keep the planter steady. It looks more interesting if you paint the cans and choose the fabric in the same color.
Thus our discussion about DIY Planter Ideas from Various Recycled Materials in Your Home. Seeing tons of recycled trashes is offering you to explore creativity and make something useful. Take some recycled materials to draw an aesthetic landscape in your garden. Besides, you can decorate them and give some colors to get an attractive appearance. Creating some DIY planters is useful to reduce the trash and give life to your plants. We hope the ideas above are inspiring you to make DIY planters at home. Happy gardening and good luck!