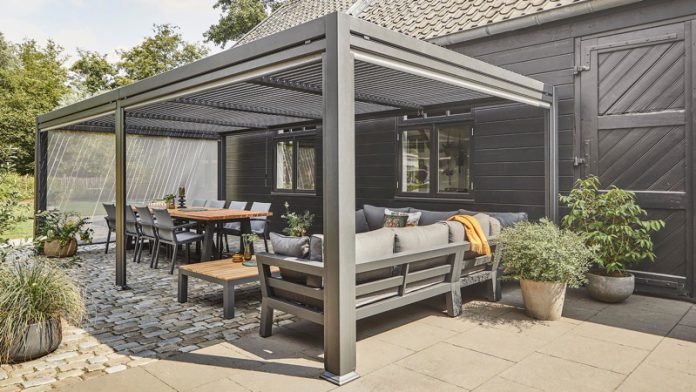 If you want to add style and functionality to outdoor spaces, then consider installing awnings. Whether you're looking to create a shaded area for entertaining guests, protect your patio furniture from the elements, or simply want to add some visual interest to your home's exterior, there are many different awning options to choose from.
Whether you're searching for awnings Sydney or anywhere else in the country, discover how to select the best awnings for your home and what some of the most common options are. Then you'll be able to find the perfect awning to suit your needs and enhance your outdoor spaces.
Consider Your Requirements
Before you can select the right awnings for your home, you'll first need to consider your requirements, as this will dictate the type of awnings you need to install.
Are you looking to provide areas of shade, for instance? Will the awnings be used to protect outdoor furniture or section off a part of your outdoor space? Do you need awnings installed on the windows to minimize sun exposure to interior spaces?
Once you know the purpose of your awnings, you'll then be able to select the best awnings for your needs in the right colour, style and functionality.
For example, pivot arm awnings are the ideal choice for shading a large variety of windows. While providing shade, this type of awning also allows airflow and can be operated either internally or externally via a cord lock, motor or winch.
Creating a Protected Outdoor Space
Perhaps you want to cover a patio area, deck or some other outdoor space, providing shade from the sun and protection from the elements. Installing the right awnings allows you to enjoy the great Aussie outdoors in comfort and style.
Rather than going to the hassle and expense of erecting a more permanent roof structure, an awning can do the job just as effectively while maintaining pleasing aesthetics.
Folding arm awnings are perfect for covering outdoor spaces such as patios and even verandas. This type of awning works on a retractable system and is ideal for large area coverage. You can adjust the awning as desired either by operating a manual crank or installing a folding arm awning with a motor for ease of use. There is also the option of linking the awning's motor to sun and wind sensors.
Colours and Materials
Naturally, you won't be installing awnings just to serve a purpose alone. You'll also want them to look good and blend in nicely with the colours and theme of your home's exterior. There is a lot of variety when it comes to awning colours and styles, so you'll have little trouble purchasing awning materials that suit your home's colour scheme. You also have the option of choosing single solid colours, or awnings that have patterns on them, such as different coloured stripes.
Aside from colours and styles, awnings also come in a variety of materials, such as canvas awnings, vinyl and acrylic. Many straight-drop awnings and outdoor blinds, for example, are made from a mesh weave that allows a certain degree of transparency and the air to pass through. Choosing materials that are both durable and provide comfortable conditions outdoors is just as important as functionality and appearance.
Choosing the Right Awnings Supplier
There are a number of things to take into consideration when choosing the right supplier for your awning requirements. One is the location and you'll also ideally want to choose a supplier who not only supplies a wide variety of different awnings, colours and materials, but also a supplier that will perform the installation as well.
Free measures and quotes are another consideration and something you should look for when determining the right awnings company to work with. Partnering with the right supplier can be the difference between a positive experience and a negative one.
The Takeaway
Take the time to determine why you want to install awnings in the first place and their intended purpose, then consult with a reputable supplier to make the right choice for you and your home. Keep in mind that installing awnings adds appeal to your home's exterior and can even add value to your home.