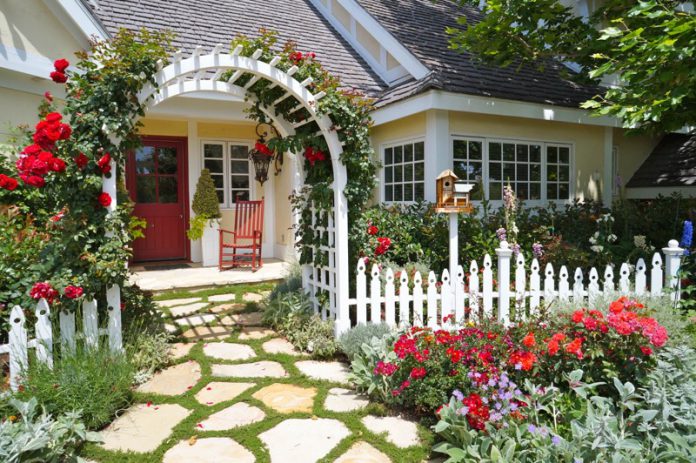 A garden is one of the focal points present at homes, therefore, you have to pay attention to it. Congratulations on successfully moving to your new home with the help of the state to state moving companies. But still, the tasks are not over and it is time to pay attention to the ambiance of your home and start with the outdoor look. Dig your new gardening adventure to the most and make the most of your landscape. The entire job is a big project and you can do it efficiently only when you break the task down into some manageable steps. If you are looking for some tips and inspirations to do this effectively then check out this guide:
Determine what to grow
The first and foremost thing to consider when planning to set a garden in your home is to determine what can be grown. You should decide the same based on the climatic condition of your area and your preferences. Are you looking forward to planting a fruit and vegetable garden, flower garden, or want to combine these two options? After you know what type of garden you want to set, determine what kind of fruits or vegetables you and your family like to eat and go for the same ones. You should know that planting demands much maintenance so it is advisable to start with a small space if you are new to it.
Pick the ideal location for gardening
Almost every vegetable, fruit, or flower plant requires at least 7 to 8 hours of sunlight every day. Therefore, considering it, look for the spot in your yard which receives sunlight for maximum time in a day. In case your yard is covered with shade the entire day, there is no need to worry. You can grow plants that do not require much sunlight. You can take the help of the staff working in the local plant nursery to understand the sunlight requirements of different plants. Not only sunlight but your plants must also get enough wind cover and water. So, look for the spot providing the same.
Clear the ground
For planting, your ground must be free from insects, sod, and weeds. If you want to clear your yard then first, you need to get the required gardening tools including a shovel, pair of gloves, potting soil scoop, spade, Hori Hori knife, and many others. For better and healthy growth of the plants cut the sod out of your yard. Get a spade to make your garden free from sod, then put it on the pile of compost and let it decompose. This is important to give enough nutrients to plants so that they can grow more.
Test the quality of soil
Before you start planting, you should understand the properties of your soil very well. For this, you will have to contact the local cooperative extension office. The staff working there are trained and experienced in testing different types of soil. You just have to send the samples of the soil to their office and within two weeks you will get to know every characteristic of the same. In case the pH level is off or nutrients are deficient, with the help of given instructions by the officials you can work on improving the soil. This helps you to know what plants can grow easily there.
Prepare the garden bed
The roots of plants grown in the loosened soil have easy access to the required amount of water and nutrients and thus, they grow healthier. Two basic methods can be utilized to loosen the soil- tilling through a mechanical tool or digging by hand. In case you need to prepare a large garden bed then you should opt for tilling. But if you are looking forward to preparing a smaller garden bed then go with digging.  
Pick plants and start planting
As per your preferences whether you want a vegetable garden, herb one, or a flower one. You can pick the one as per your choice. You should pick plants as per how much time you can afford to give to your garden for maintenance or whether you can hire a gardener to do the job. Though it is recommended you start with the small until you know what you are getting into.  
Wrapping it all up!!!
For a beautiful garden, it is crucial to pick the right tools and you should search for the right techniques too to start gardening. Learning the gardening basics is not that difficult and you can easily turn your space into a thriving plant paradise in a moment. Success in gardening depends on putting the right plant at the right time and also considering what you will grow considering the land quality and the climate conditions. Also, use the above tips to make the process easier.