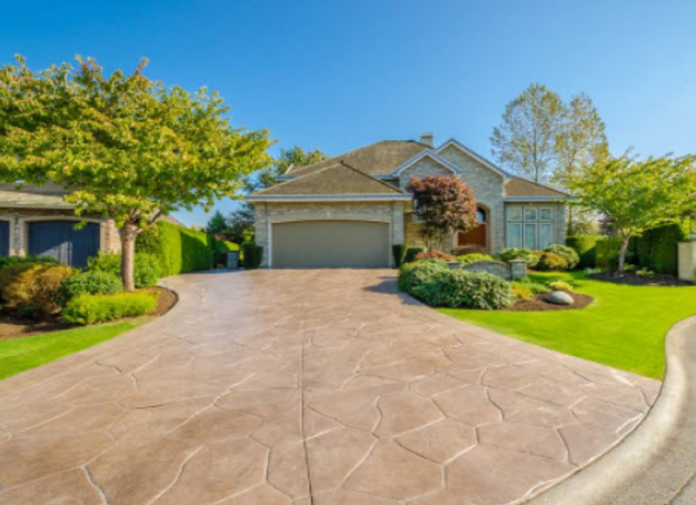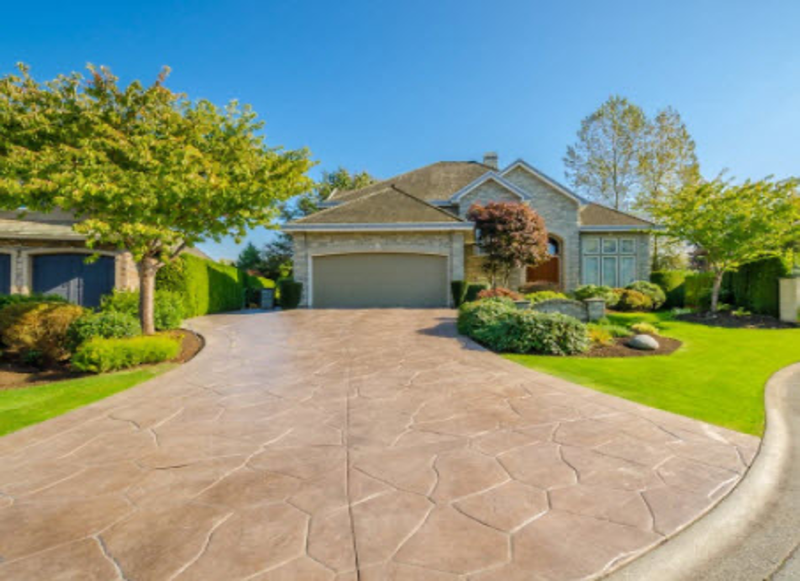 Have you been looking into improving or renovating your home?
Then you're probably thinking of getting a concrete patio contractor for all the stone and masonry works. That said, if you encountered stamped and stained concrete services, but are wondering which to go for, then look no further.
Before signing up and paying for concrete patio services, you must do your research. This way, you can get the benefits and the best deals available.
Let's talk more about these decorative concrete processes, then proceed to compare and contrast so we can determine which suits you best.
What is the Difference between Stamping and Staining Concrete?
By definition, the process of stamping and staining concrete involves a decorative imprint on the freshly poured or currently curing concrete mix. The result is then a natural stone effect that increases the aesthetic quality of the surface, whether it's for walls or floors.
However, these two stoneware processes differ in the approach.
The primary difference is that stamping requires the engraving of another texture against curing concrete, while staining involves chemicals that alter or add color into the mix. If you're worried about which service to avail for your concrete patio, remember that you can both apply stamping and staining.
Choosing between Stamping and Staining
Here are a few factors to consider when choosing between the two.
Decorative and Creative Options
When it comes to exploring decorative options for your concrete flooring, staining may not offer as much as stamping. This is because stained concrete only entails the use of chemicals that can change the color of your concrete, but it does not affect the texture. Stamped concrete, on the other hand, lets you check out other textures. Each will depend on the stamps your concrete patio contractor will use. However, you must ensure the quality of your stamps so the texture will have a realistic effect.
Indoor and Outdoor Setting
Stained concrete retains the flat surface of a floor, making it the most ideal flooring for interiors. While stamped concrete can also be used for indoor flooring, it is also considered outdoors. Then again, if you're thinking of having your concrete patio stamped alongside landscaping, you may want to reconsider using stone pavers instead. This is because pavers allow for water to leave the area immediately. Water will flow into the gravel bed underneath. That said, if you're big on incorporating grasses and plants into your whole set-up, pavers may be a good alternative.
Workmanship Required
While both stamping and staining concrete requires experience and expertise from the workers of your chosen concrete contractor, it differs in the approach. Stamped concrete will need high-quality stamps, a steady hand, and the best timing for placement since the process will be applied on the concrete mix before it finally cures. In comparison, stamping may be a more labor-intensive process.
With that, stained concrete requires the proper chemical mixture, safety precautions when applying, and enough curing time. That said, with the best workmanship available, these two processes can easily improve the visual appeal of your concrete patio.
Stability and Resistance to Impact
Another thing to consider is how your floor will eventually hold up to heavy loads. While most concrete floors are generally structurally sound, it may not have the same resistance to impact and weight once it is stamped or stained. With that, poor installation of stamps during the concrete stamping process can affect the structural integrity of your flooring.
Having your concrete patio contractor stain your floors instead may be a safer option. Adding hardeners and applying a good sealant may also improve the durability of your floor.
Sealers for Concrete Surface
Whether you'll opt to get your floors stamped or stained, they will both require you to get a top-quality sealer that is not only long-lasting but also resistant to abrasion and UV damage. You can have your concrete contractor include a concrete overlay atop your floor, then add some sealant. Without the proper sealant application, dirt and moisture can seep into the semi-permeable surface of the concrete, which can eventually ruin your flooring.
Final Words
At the end of the day, the choice between stamped and stained concrete for your flooring will remain to be a personal choice. This will depend on your preferences and your lifestyle. Then again, considering the pros and cons for each of these processes can be helpful when finalizing your decision.
If you're anywhere within or near Columbus, feel free to give Concrete Contractors Columbus a call if you need more information.