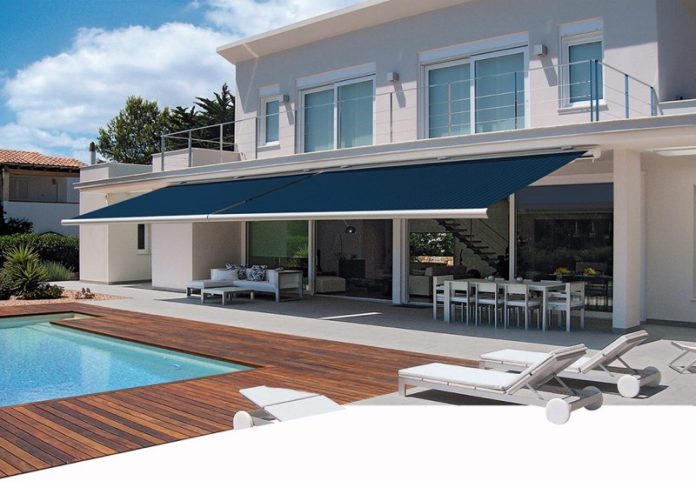 There's nothing like an Australian summer – the endless days of sunshine and the glorious heat that just beckon us to live outdoors as much as possible. As nice as the sunshine and heat are, however, they can become overbearing when there's too much and there's no relief. If you're looking for ways to continue enjoying the summer without sacrificing on protection, custom window awnings in Melbourne could be just the solution you've been looking for.
In the list below, we've outlined the top 5 awning styles for helping to keep your home cool this summer:
Retractable
Also known as folding arm awnings, they're an easy and affordable way to extend your outdoor living space whilst affording it the protection you desire. This style is cantilevered, which means it's constructed so that the cover and supporting frame retract completely against the building for a seamless look when closed. Once installation is complete, the amount of sunlight that hits your windows will be significantly reduced – which helps to regulate the temperature inside your home, as well as protect furnishings from fading.
Pivot Arm
These awnings in Melbourne are perfect when it comes to airflow circulation and the reduction of direct sunlight in the home. This style is best suited in spaces that require frequent and easy access (such as verandas, doors and upper floor windows), as the structure is projected away from the building. Once these shades have been installed, you will find that there is less heat and glare inside your home – plus you'll be able to enjoy exceptional UV protection and increased airflow throughout the space.
Automatic
One of the most popular systems in Australia, custom window awnings that are automatic can be fixed to most windows. They afford maximum sun protection and can be easily raised or lowered to the desired height at the push of a button. This style is ideal for any window, door or opening – particularly those that aren't easily accessible, as they don't really need to be accessed once their installed. They can be controlled via a remote control (great if you have multiple awnings) or via a button on the wall.
Wire Guide
These sturdy yet beautiful awnings in Melbourne get their name from the stainless steel wire cable that guides the shade up and down, ensuring that every movement is precise and controlled. This style is strong, practical and incredibly stylish – offering your home year-round protection from the elements. The wire guides perform the additional function of keeping the shade in place, preventing as much sunlight as possible from creeping it's way in and warming up your home to unbearable levels.
Patio
Made from clear or tinted PVC, these awnings won't compromise your view whilst also ensuring that your home is kept as cool as possible. Once installed, each panel joins together to form a protective barrier between your outdoor entertaining area and the elements. Enjoy your space without the wind, rain, glare or heat becoming an issue. There are three models to choose from – rope and pulley, retractable and wire guide. All three are easy to use, from simple manual cranks to high tech automation.
Colour
Once you've chosen the right style for your home, it's time to choose the colour of your custom window awnings. The trend at the moment for ultimate curb appeal is to coordinate the shade's colours with the exterior of your home. Beyond appearances, however, it should also be noted that the colour of your awning can also have an impact on heat and glare (darker colours are best for reducing glare, whereas lighter colours work better for heat control).
Operation
Whilst we've touched on automatic shades above, it's important to keep in mind that most awnings in Melbourne can be motorised. As well as traditional remote controls and wall switches, they can also be placed on a sensor that will automatically raise or lower the shade according to the time of day or even the elements it has been exposed to (ie lower when rain is detected). If you're looking to save money, there is nothing wrong with sticking to the more traditional manual operation methods.
If you're ready to take the plunge or have any questions about awning installation at your home, be sure to give the team at Amaru a call today.