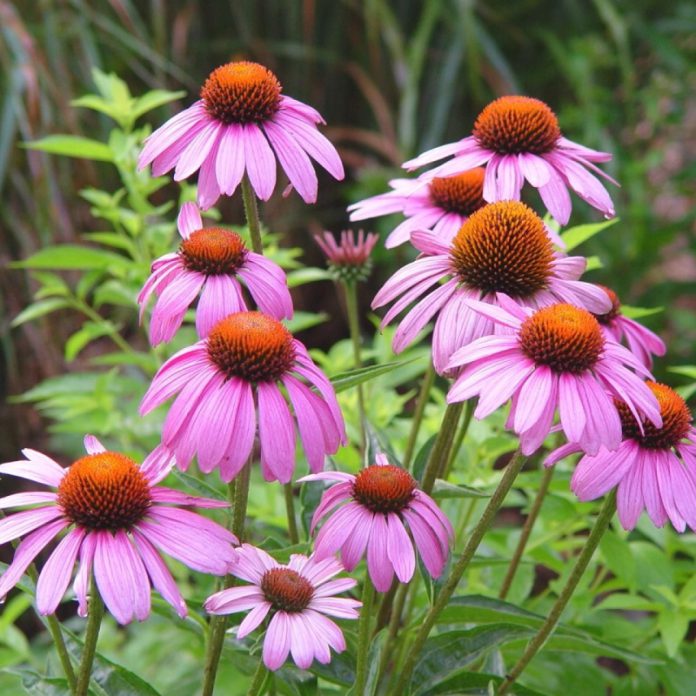 Homesfornh.com – Many self-seedling plants on earth. These plants make a beautiful garden because they can pop up again after blooming. The self-seedling plants will grow new plants around them. Thus, you don't need to remove the deadheads of flowers. Here, are lists of self-seedling plants that grow well in the garden. Let's get to the 19 Self-Seedling Plants that Will Pop Up Again from Years to Years!
Common Poppy
Common Poppy is the first self-seedling in this article. It is a colorful flower that grows better in a sunny location. Poppy has a diverse variety. Common Poppy is as beautiful as Flanders Poppies or Papaver Rhoeas. Both are popular Poppy varieties.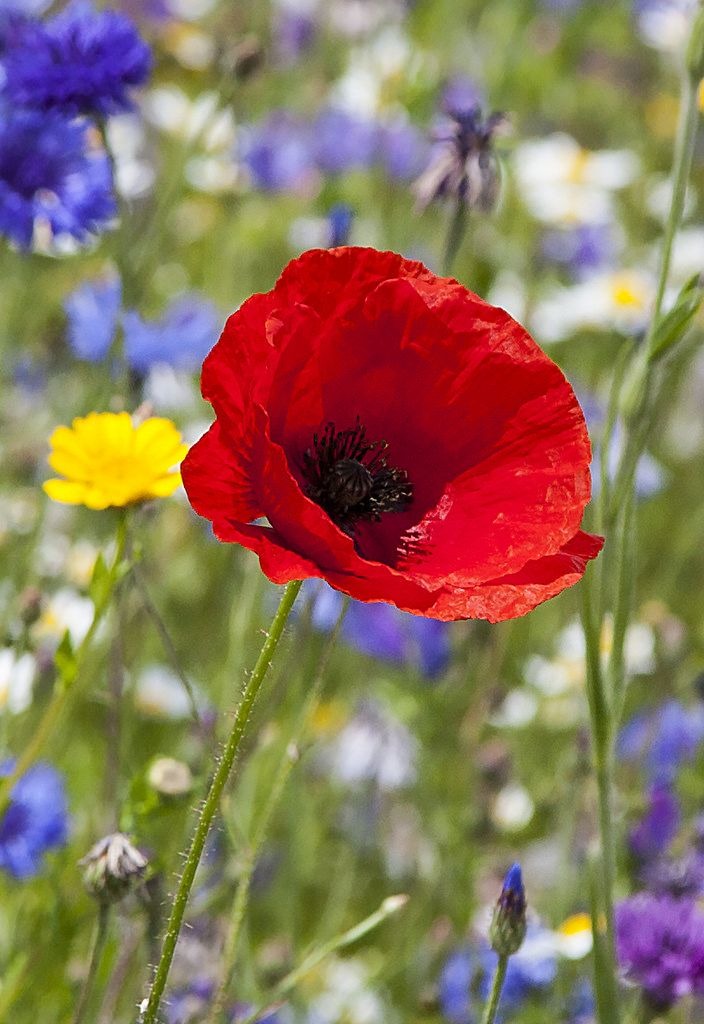 Common Poppy will return every year. It offers red flowers and downy leaves. Common Poppy can grow up to 2 feet tall. This ornamental plant can reseed after blooming. The deadheads will fall on ground the and grow new Common Poppies.
1 of 19
Marigold
Marigolds are a popular flower. It has striking colors like yellow, orange, and red flowers. Marigold blooms in warm seasons. The flowers emerge at the same time and make a beautiful group. This flower is stunning to grow in a sunny garden.
Marigold can reseed and grow back every season. Also, the flowers are easier to get away from. It has many petals which fall off during rainy or windy days. Besides, Marigold's seeds will get dormant on their deadhead. The seeds will fall to the ground. Therefore, magardensden with Marigold can be very invasive.
2 of 19
Allium
Allium is another beautiful flower. It has many species. Most of Allium offers striking flowers during their blooming time. The bright color of Allium flowers is stunning to enliven your green garden. Allium is also drought tolerant.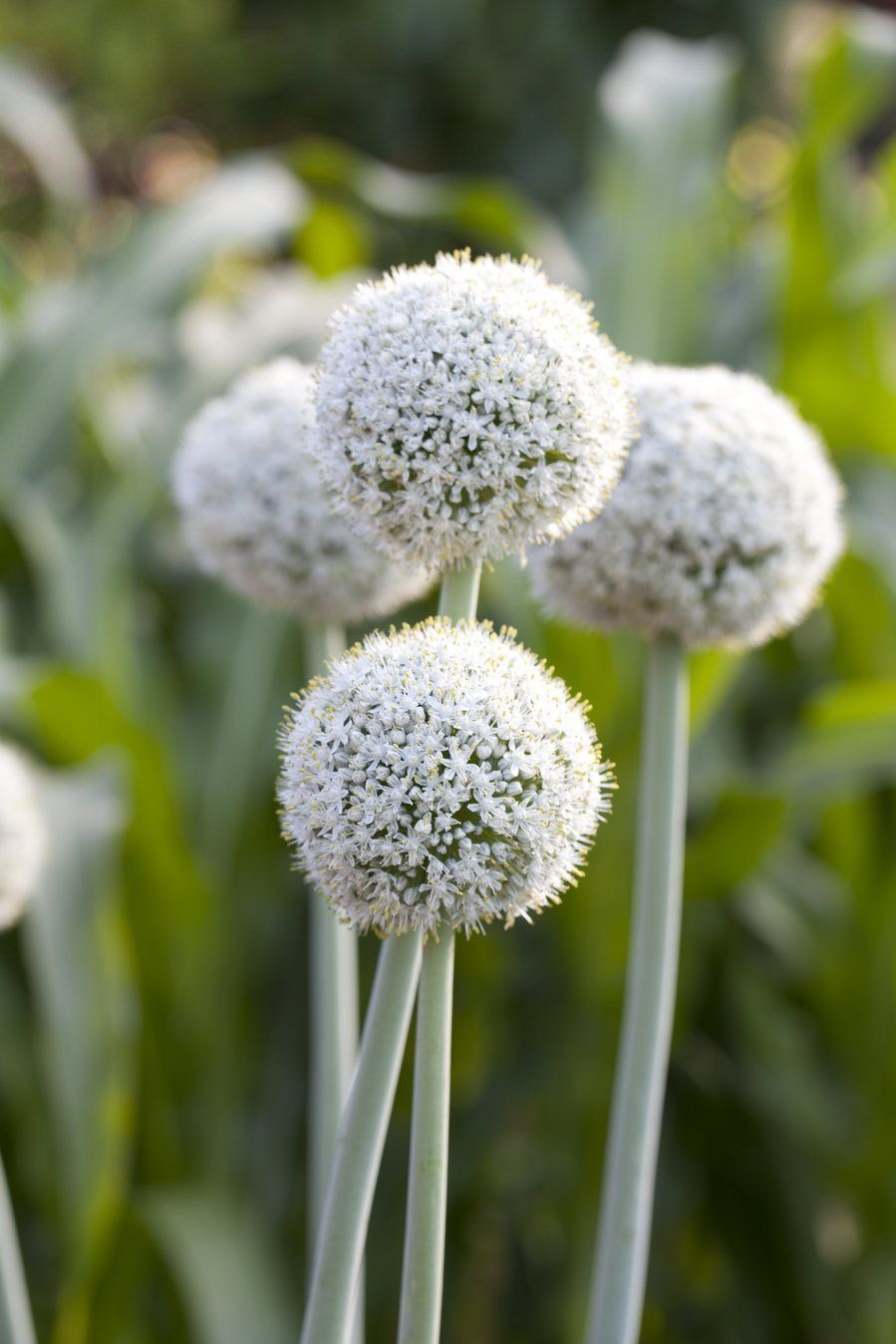 It grows better in hot or cold conditions. Any type of Allium always brings a cheerful nuance. This will go back every year after blooming time. Allium produces seeds by the deadheads. This plant will spread the seeds around them without being aggressive.
3 of 19
Morning Glory
Morning Glory is an attractive flowery plant. Like its name, this plant blooms in the morning. When it gets warm sunlight, it will slowly bloom. Morning Glory grows better in hardiness zones 8 to 11. It has various species, like Mexican Morning Glory, Heavenly Blue, Blue Dawn Flower, and many more.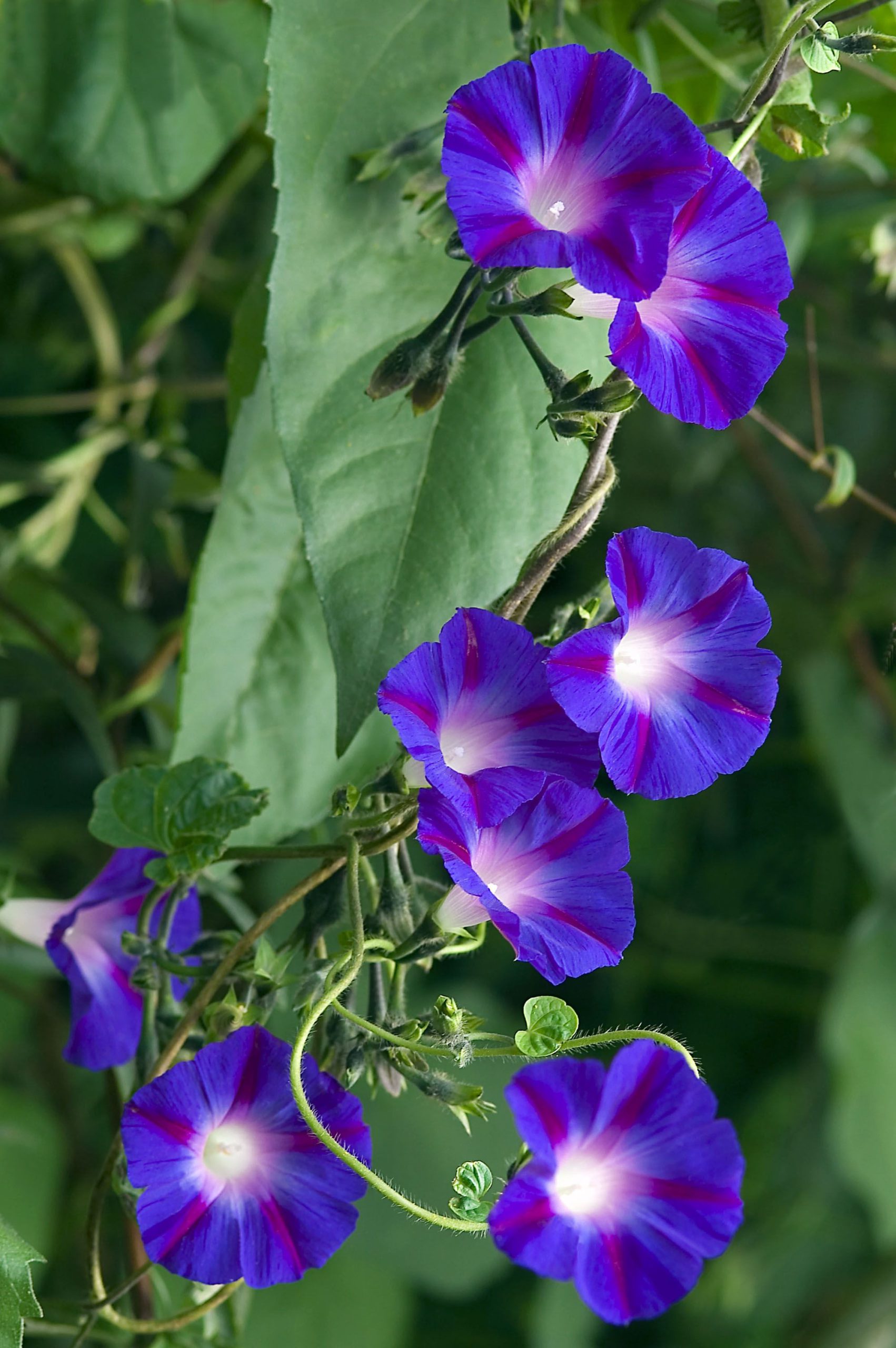 Morning Glory is easy to grow. It is a self-seeding plant. Morning Glory produces their flower on the vines. After blooming, Morning Glory generates pods from their green seeds. Every pod will turn brown and drop on the ground. Morning Glory will grow new vines.
4 of 19
Lupine
Lupine is an eye-catching plant. It looks interesting to grow in your garden. Lupine is drought-tolerant. So, it is okay to grow Lupine in any place. Despite this, Lupine prefers rich and moist soil to grow well. Also, it needs warm sunlight for at least 6 to 8 hours per day.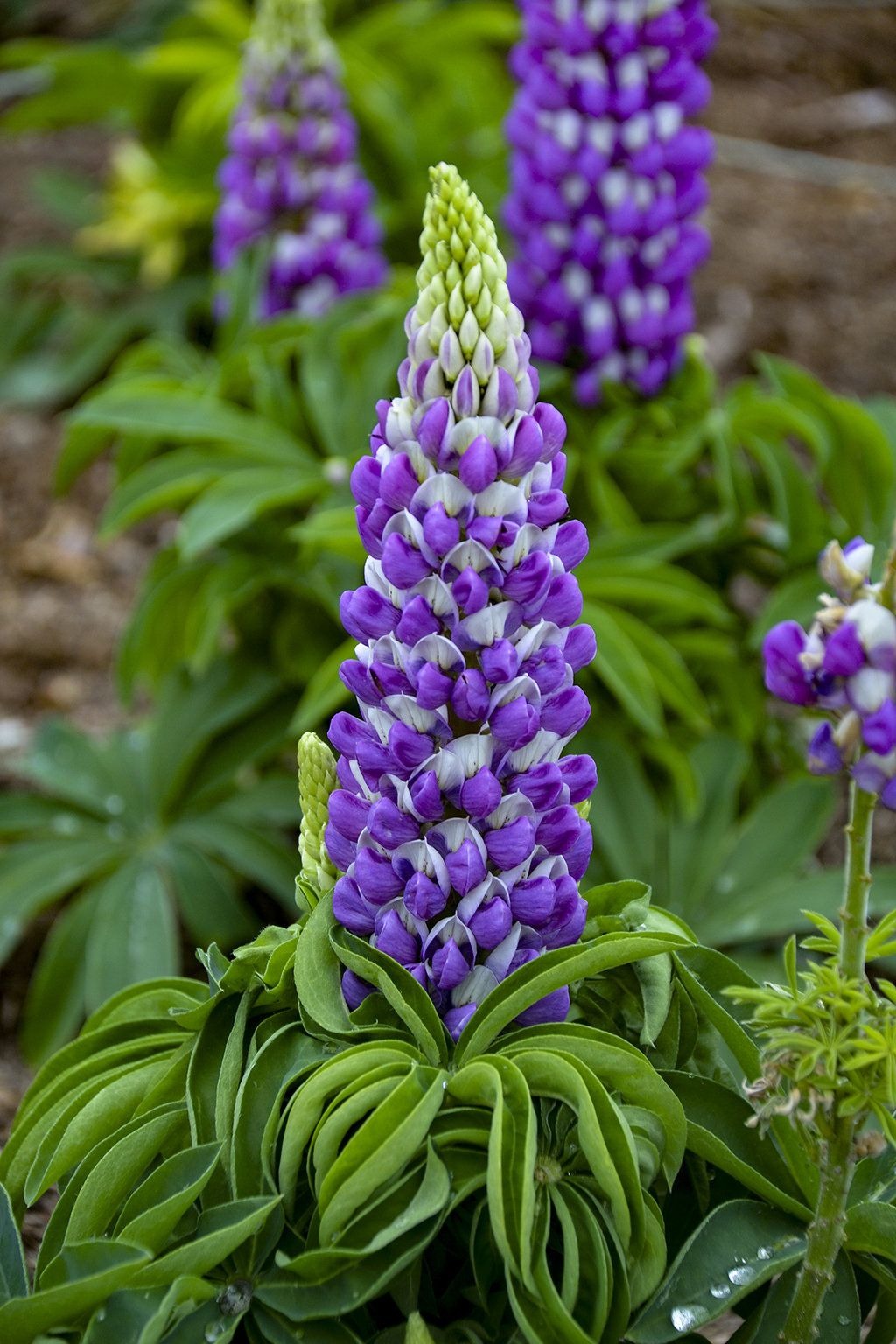 Lupine can self-seed easily in a good environment. The seeds will be dormant before dropping on the ground. Some gardeners let the seeds fall off the ground. Lupine seeds will start new plants around the mother plant. This plant is an alternative to growing more plants effortlessly.
5 of 19
Coneflower
Coneflower is a beautiful plant. Like its name, their flowers look like a cone. This plant produces seeds after blooming. The deadhead will fall to the ground. These seeds will grow new Coneflowers. When they grow a bit more mature, you can replant Coneflowers in another area. Also, you can let the seeds grow on the ground where they fall onto.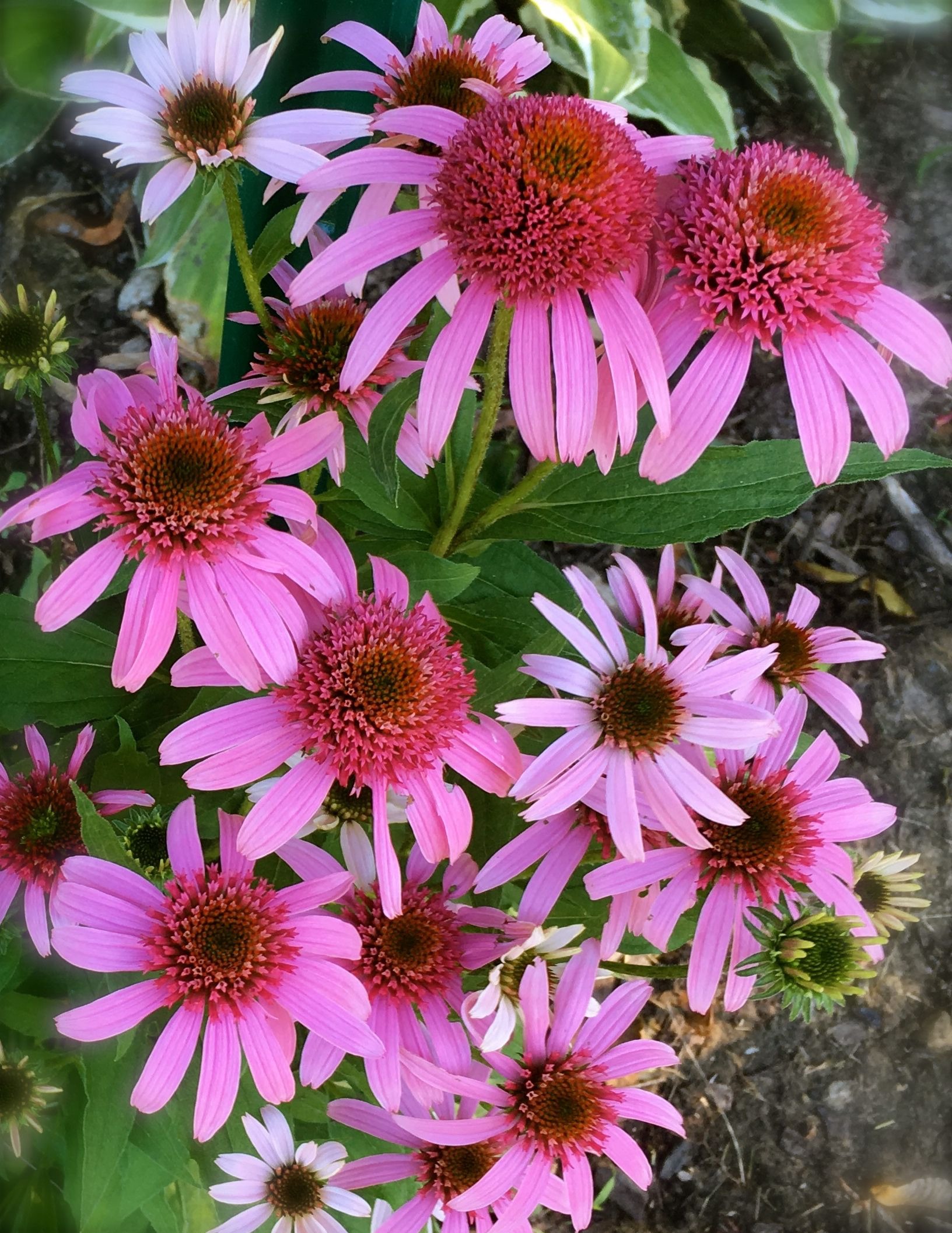 Coneflower is easy to care for. It requires moderate water and enough sunlight. They like moist soil to spread the roots. Also, Coneflower has a low germination rate. So, it needs adequate water to help them grow. Most Coneflower grows better in hardiness zones 3 to 9.
6 of 19
Clary Sage
Clary Sage or Salvia Sclarea is an easy-growing plant. It has various colors of flowers. There are white, violet, and pink flowers. It blooms from spring to mid-summer season. Clary Sage is identical to their green-gray leaves. As an invasive plant, Clary Sage can spread their seeds naturally on the ground.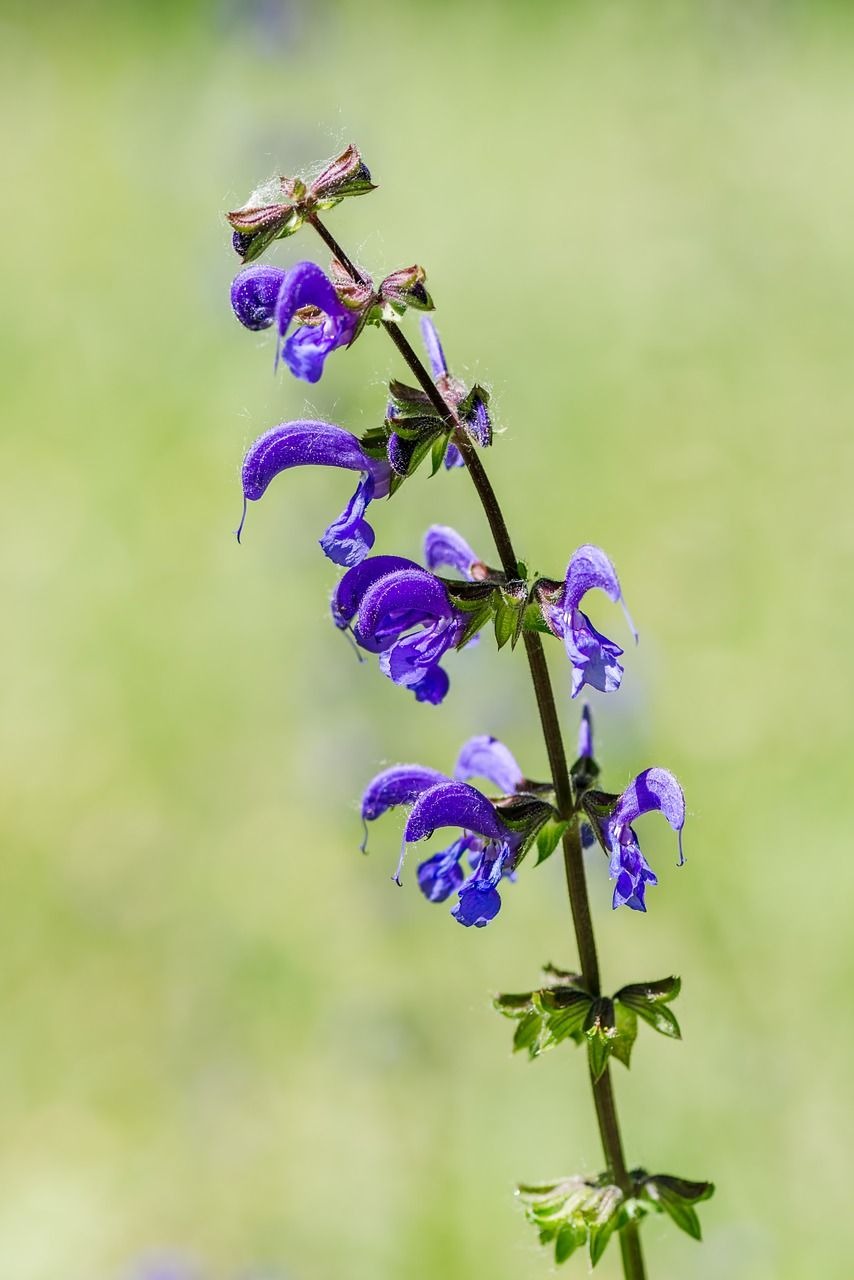 Clary Sage produces seeds after blooming. The seeds will get dormant before falling off the ground. This plant can't live in wet soil, thus, ensure it grows in well-draining soil. Clary Sage also needs adequate water to keep growing. Besides, this plant is useful as a culinary herb because it has a fresh fragrance.
7 of 19
False Indigo
False Indigo or Baptisia Australis is an attractive plant. It self-seeds after blooming. This plant has clusters of deep blue flowers. You will love to see them in a group. It makes a beautiful accent in the garden. Besides, False Indigo is a bit invasive. They spread new growth by self-seeding.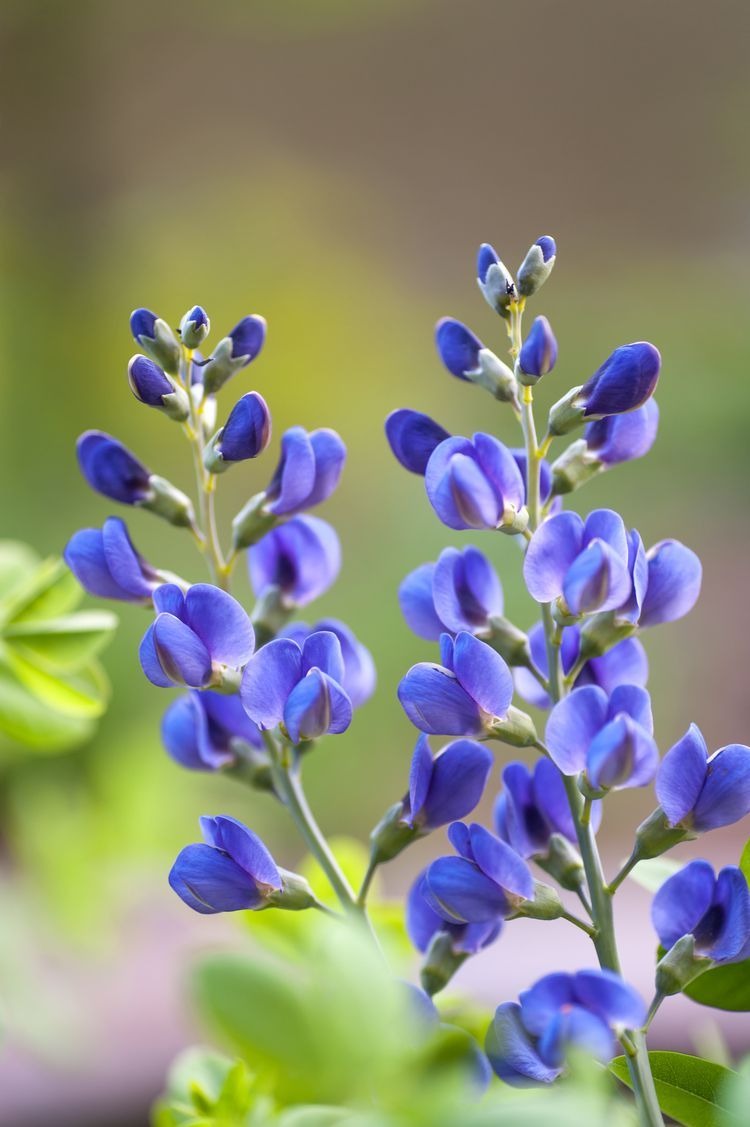 False Indigo is an elegant flower. You can grow False Indigo to fill an empty part of your garden. Moreover, it is drought-tolerant. False Indigo frows well in almost anywhere. Besides, it grows better in hardiness zones 3 to 11.
8 of 19
Foxglove
Foxglove is a classic ornamental plant. It is identical to a cottage garden. Foxglove is an invasive plant that can self-seeding. This character is beneficial for a gardener who wants many flowers effortlessly. Besides, you can replant the new plants by self-seeding. Then, take them to another area to make a beautiful landscape.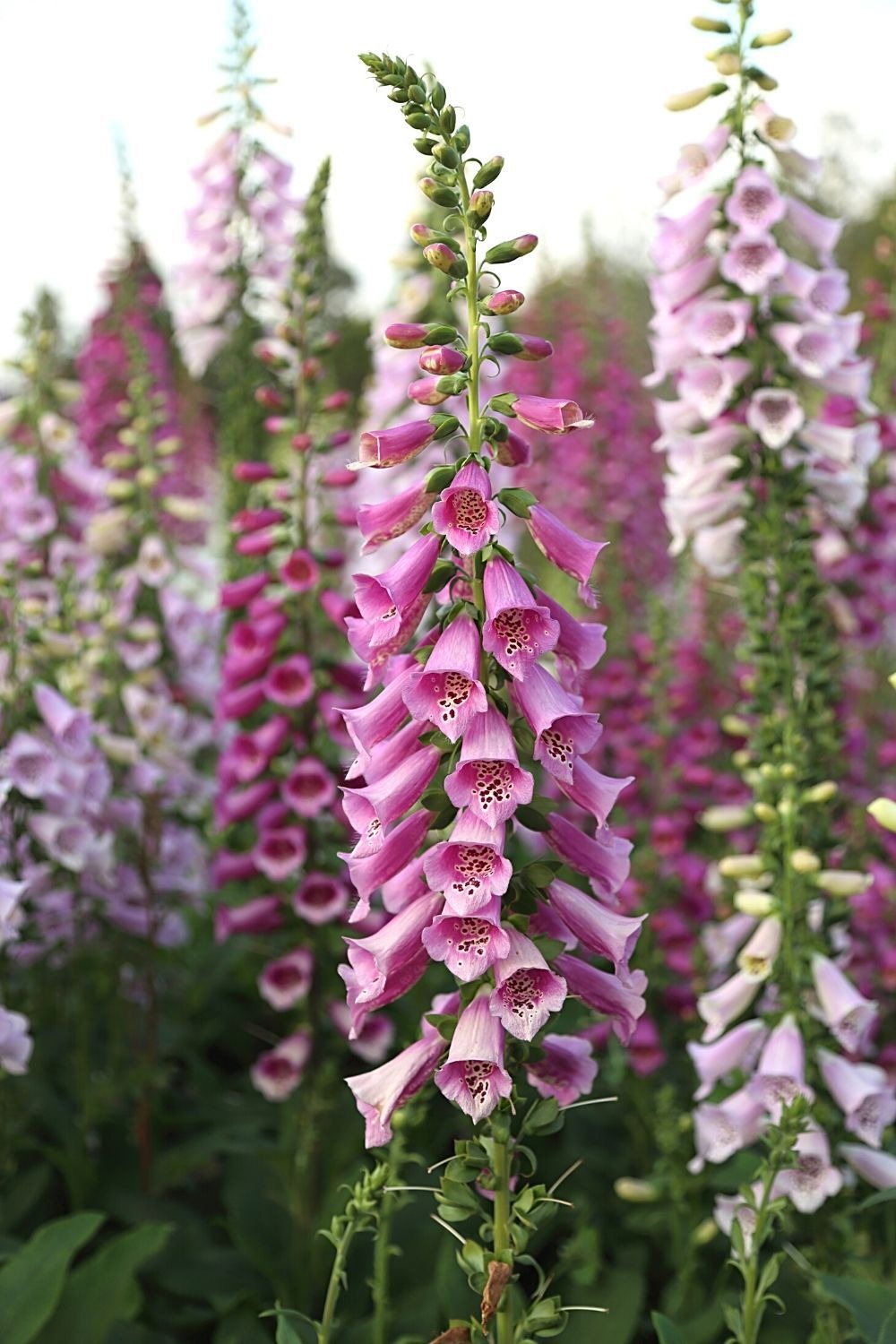 Foxglove offers different flowers like lavender, pink, cream, white, yellow, and purple. Most Foxglove grows better in hardiness zones 4 to 9. It requires adequate water and warm sunlight. After blooming, Foxglove produces seeds that sow themselves on the soil. The seeds will spread around the mother plant.
9 of 19
Hollyhock
Hollyhock is a classic plant for a cottage garden. It has tall stalks that attract attention to the garden. Hollyhock flowers can attract pollinators like honeybees, butterflies, and hummingbirds. These pollinators help Hollyhock to produce seeds.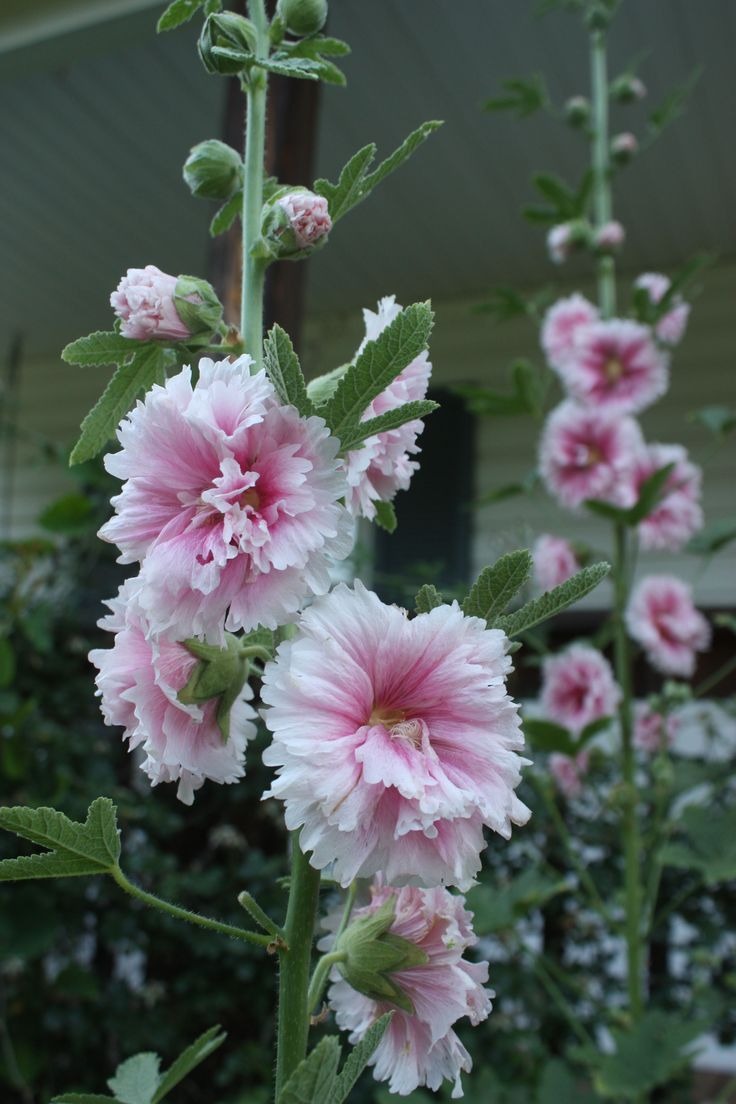 After that, Hollyhock's seeds will be dormant. They turn brown, then fall on the ground. You will have an amazing Hollyhock garden if you grow them well. The soil and water are helpful to support their growth. Moreover, this beautiful flower is adaptive. It grows well in hardiness zones 3 to 9.
10 of 19
Balloon Flower
Balloon flowers or Platycodon grandiflorus will make a new accent in your garden. It can self-seed after blooming. The seeds will sow themselves on the ground. Then, they will grow slowly in the first growing. Here, you need to boost Balloon Flower seeds with moist soil and adequate sunlight.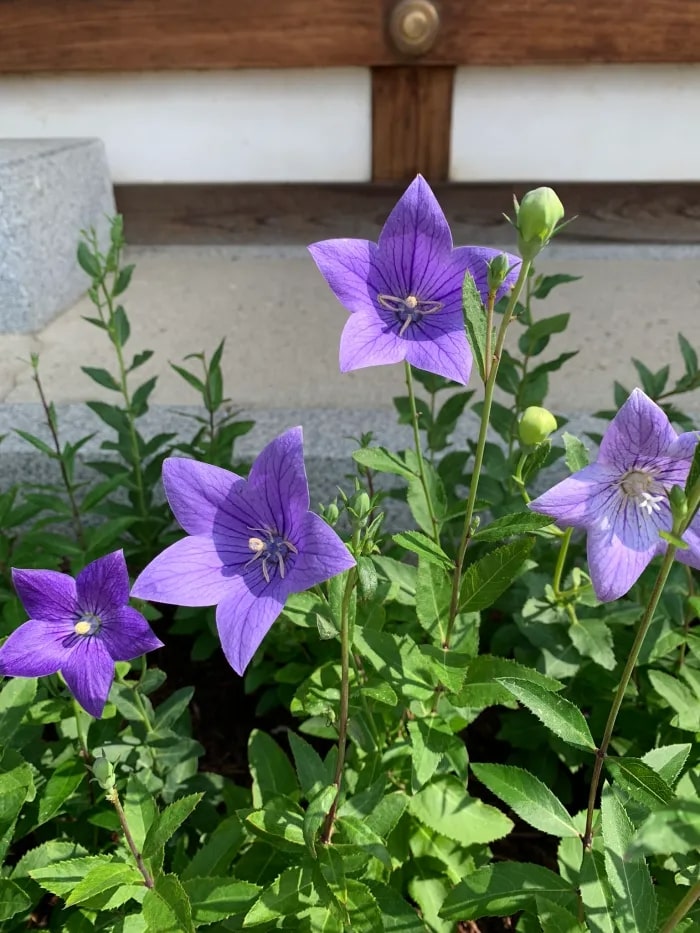 Moreover, Balloon flowers can be very invasive if you don't control their growth. Sometimes, it needs pruning or replanting. The pruning will help them to return every year. Besides, Balloon Flower is an adaptive plant that loves hardiness zones 3 to 8.
11 of 19
Deadnettle
Deadnettle is a tiny flower. This ornamental plant is interesting to grow as a garden plant and ground cover. Also, it spreads easily on garden soil by self-seeding. Deadnettle has an attractive appearance. It has green leaves with gray edges. Also, this plant has striking red-purple flowers. These flowers will produce seeds.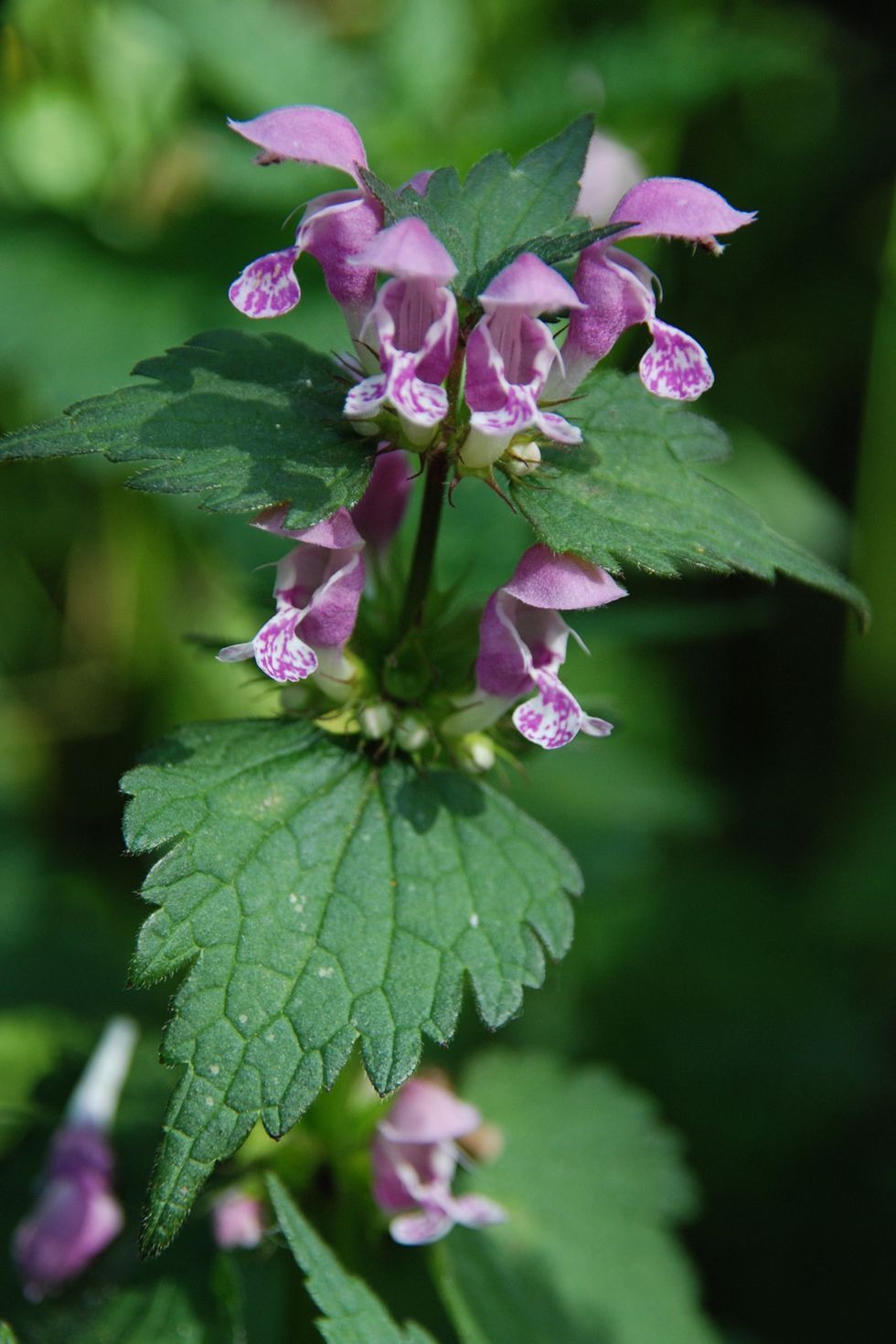 Besides, Deadnettle has a diverse species. Another Deadnettle has solid leaves and white flowers. You can grow the most attractive Deadnettle in your garden. This flower has a texture like mint leaves. Besides, Deadnettle can be an eye-catching plant in your garden.
12 of 19
Euphorbia
Euphorbia is a popular flowery succulent. It has thorny fleshy stalks. Euphorbia grows small flowers with different colors based on the species. There are red, yellow, white, and orange. Look at the dark center of every flower. It is a part that produces seeds. This flowery succulent can self-seed.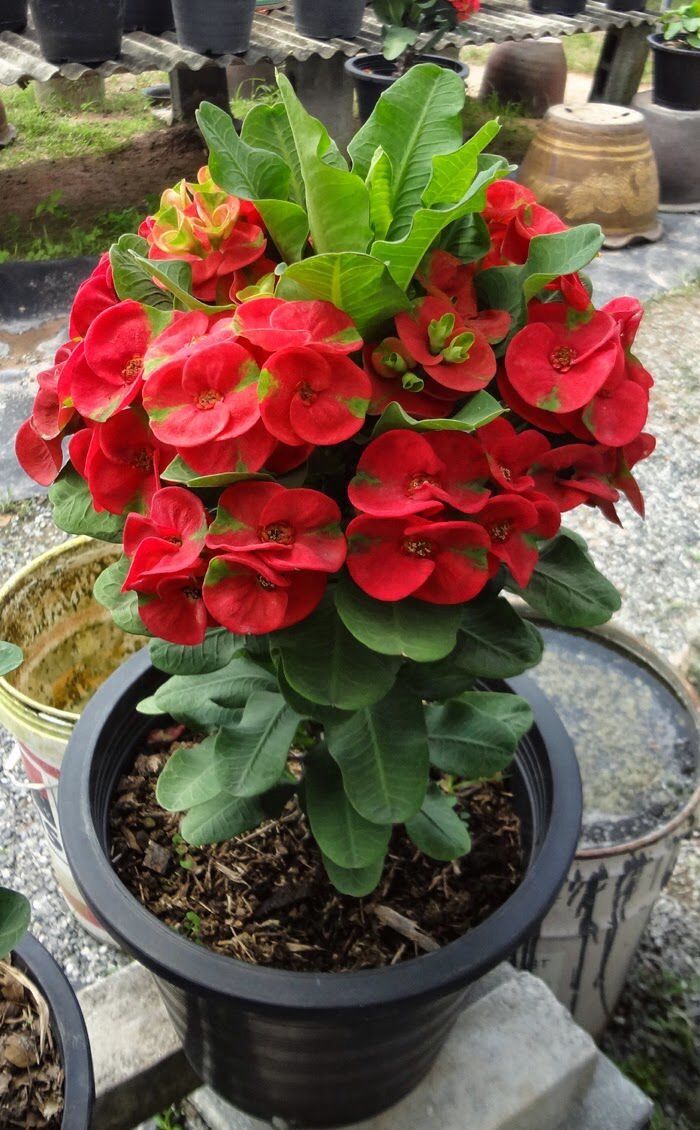 Euphorbia grows well in hardiness zones 4 to 9. As a succulent, this plant keeps minerals in its fleshy stalks. So, they grow well in hard conditions. Euphorbia also needs water when their topsoil is dry. It is a bit invasive but the self-seeds are slowly growing on the ground.
13 of 19
Gladiolus
Gladiolus will make a nice landscape in your garden. It has sword-shaped leaves and tall spikes. Gladiolus produces vibrant blossoms. Some people like to cut flowers and put them in a vase for decoration. Besides, you can let them grow in the garden to self-seed.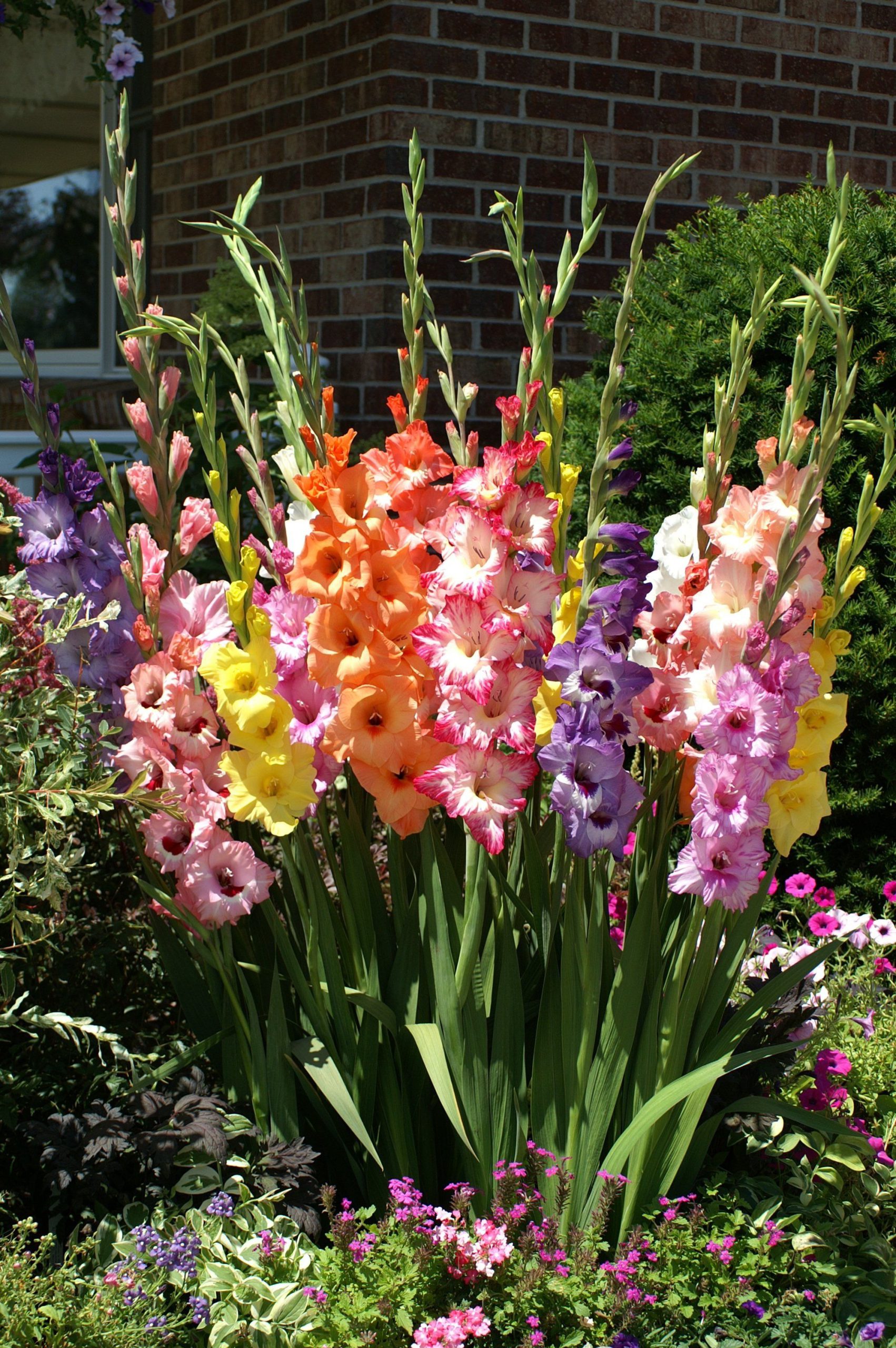 Their seeds will fall on the ground. Then, it will grow new Gladiolus. This beautiful plant will rebloom next season in the hardiness zones 8 to 10. Also, there are hardy Gladiolus that grow well in cold weather.
14 of 19
Forget-Me-Not
Forget-Me-Not is a stunning flower. It produces tiny flowers in a striking color. Forget-Me-Not plant has a diverse variety. It looks interesting to grow as a group. There are white, pink, and blue flowers of Forget-Me-Not. Their blossoms are beautiful to make a colorful landscape for months.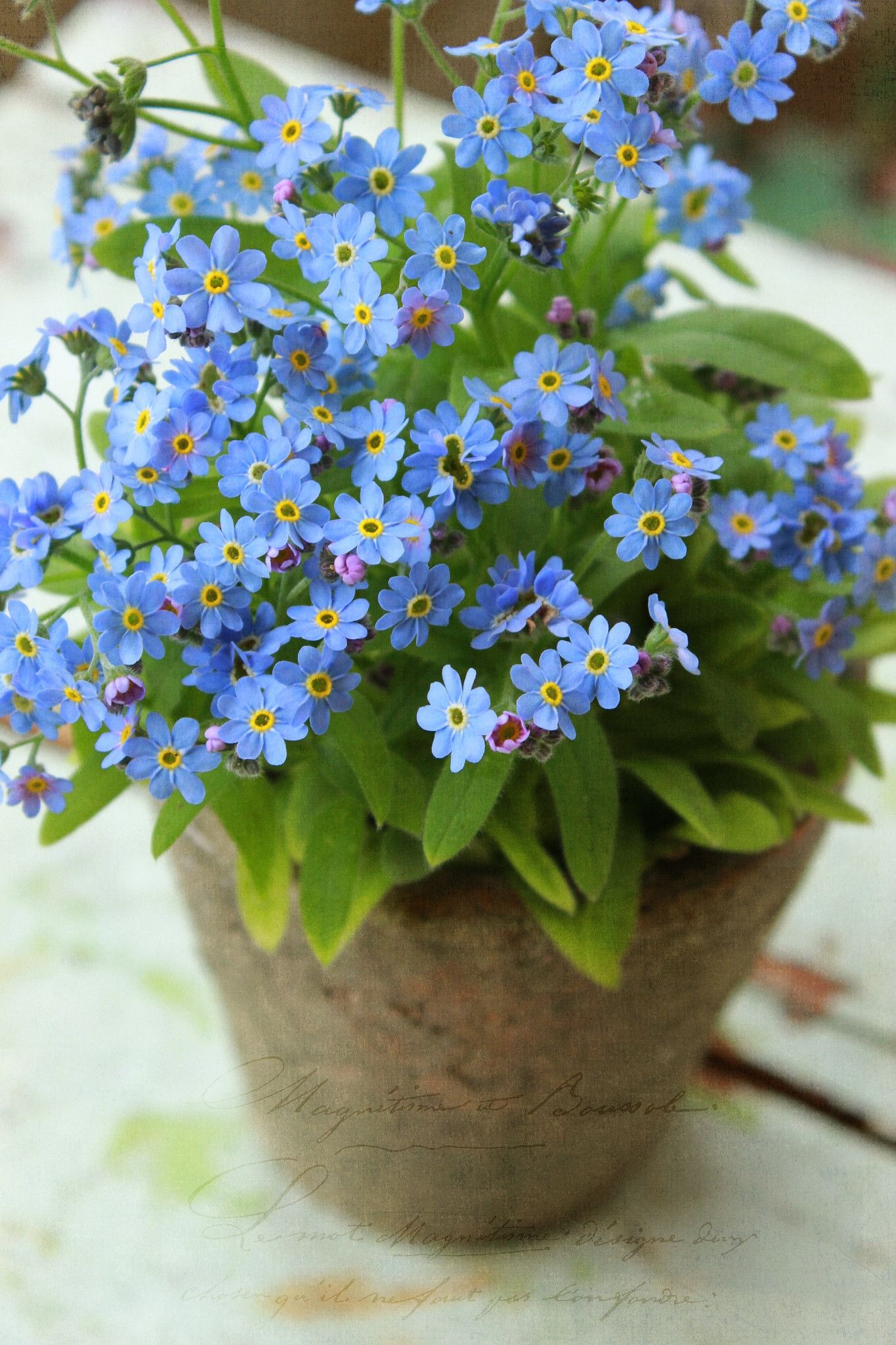 Moreover, Forget-Me-Not can self-seed. This plant will rebloom after self-seeding. Some of the Forget-Me-Not seeds will get dormant due to the summer heat. It is a natural process, so they will regrow after that. The seeds that fall off the ground will grow more Forget-Me-Not plants.
15 of 19
Cosmos
Cosmos can be your next choice. This is a versatile plant that can be perennial or annual. Cosmos grows in hardiness zones 7 to 11. As another plant, it needs mulching to protect moist soil. Cosmos blooms in summer season, then will self-seed in fall season.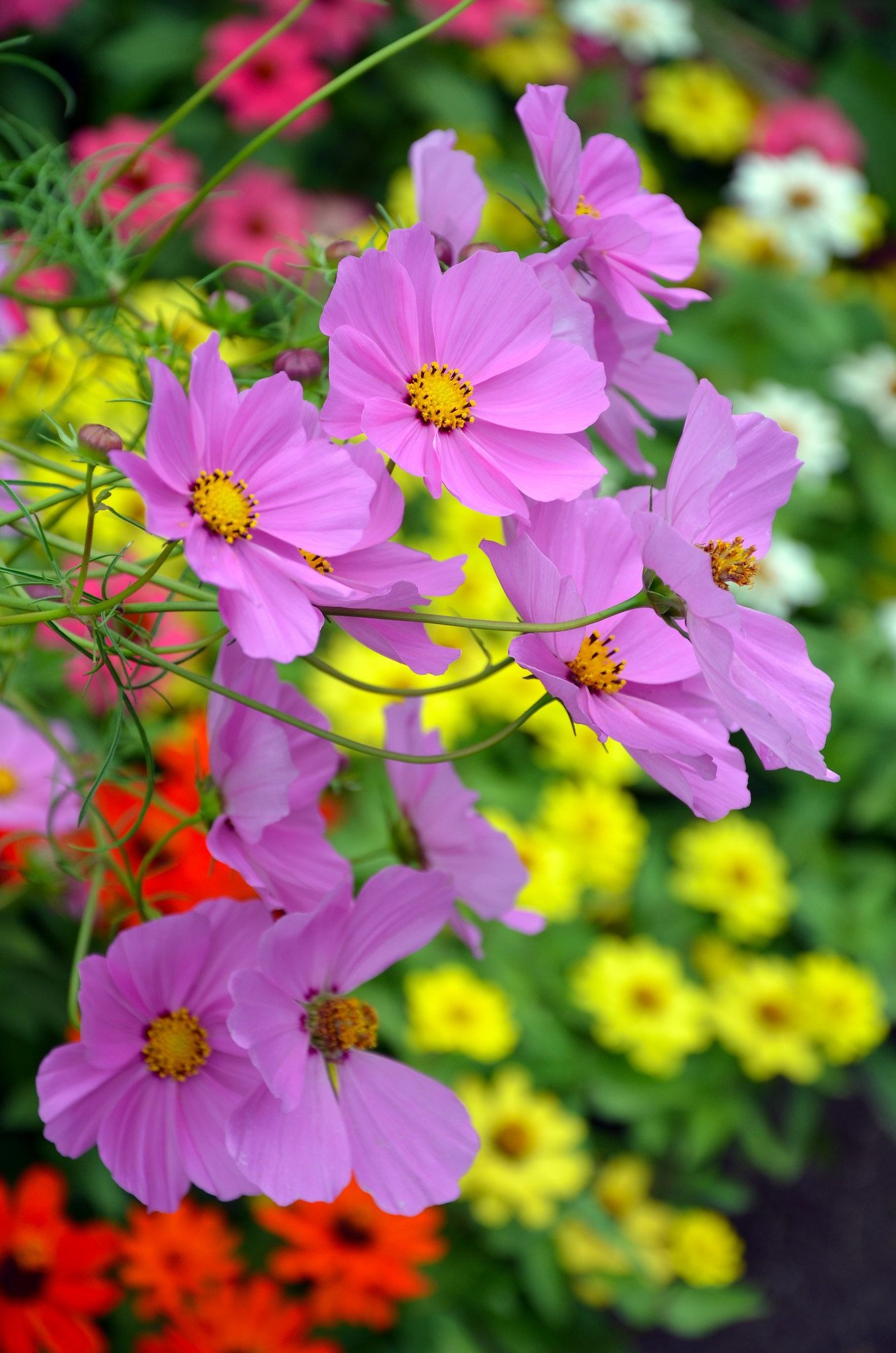 When Cosmos bloom flowers, wait for the deadheads. It takes time to let the blossoms fade. Then, Cosmos plants will let their seeds fall on the ground. Then, the new plants will grow after that. You can replant them after growing the first crop.
16 of 19
Hosta
Hosta has various species. It loves full sun to partial sun. Hosta lives in hardiness zones 3 to 9. So, they keep growing well in any climate. It blooms during warm seasons. Hosta will self-seed after blooming. The only thing to do is wait for the seeds to fall off. It is a natural process to get new Hosta plants.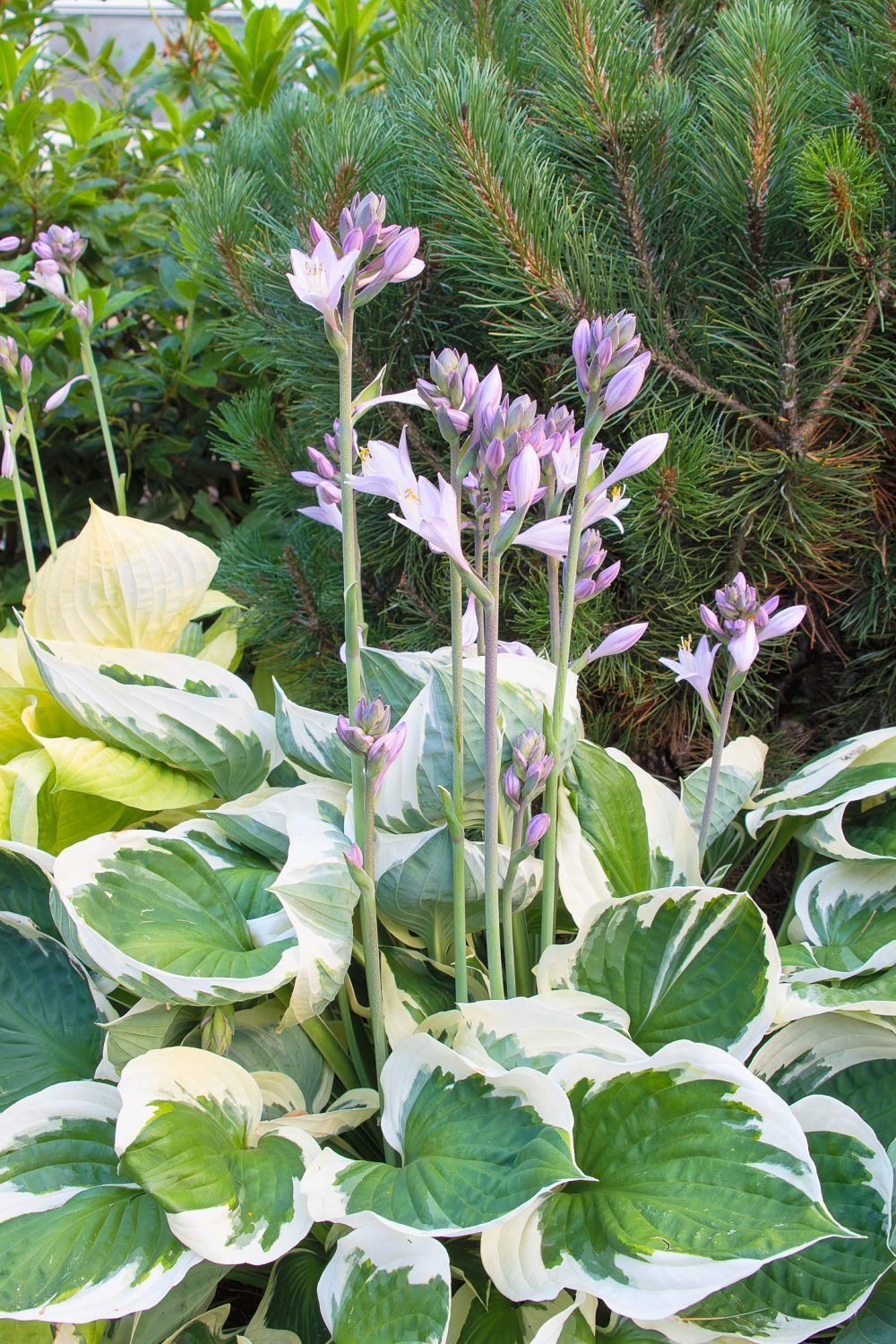 The falling seeds will take some weeks to grow. It will grow faster in moist soil. You can check the topsoil every week before misting the ground. Some seeds need a bit of push to the soil. You can push them into the soil and make a better plant.
17 of 19
Delphinium
Delphinium is an interesting plant. It can self-seed after blooming. The seeds will fall off the ground. The rain or wind can push them on the ground. Delphinium loves to grow in hardiness zones 3 to 9. So, Delphinium tolerates cold to hot weather.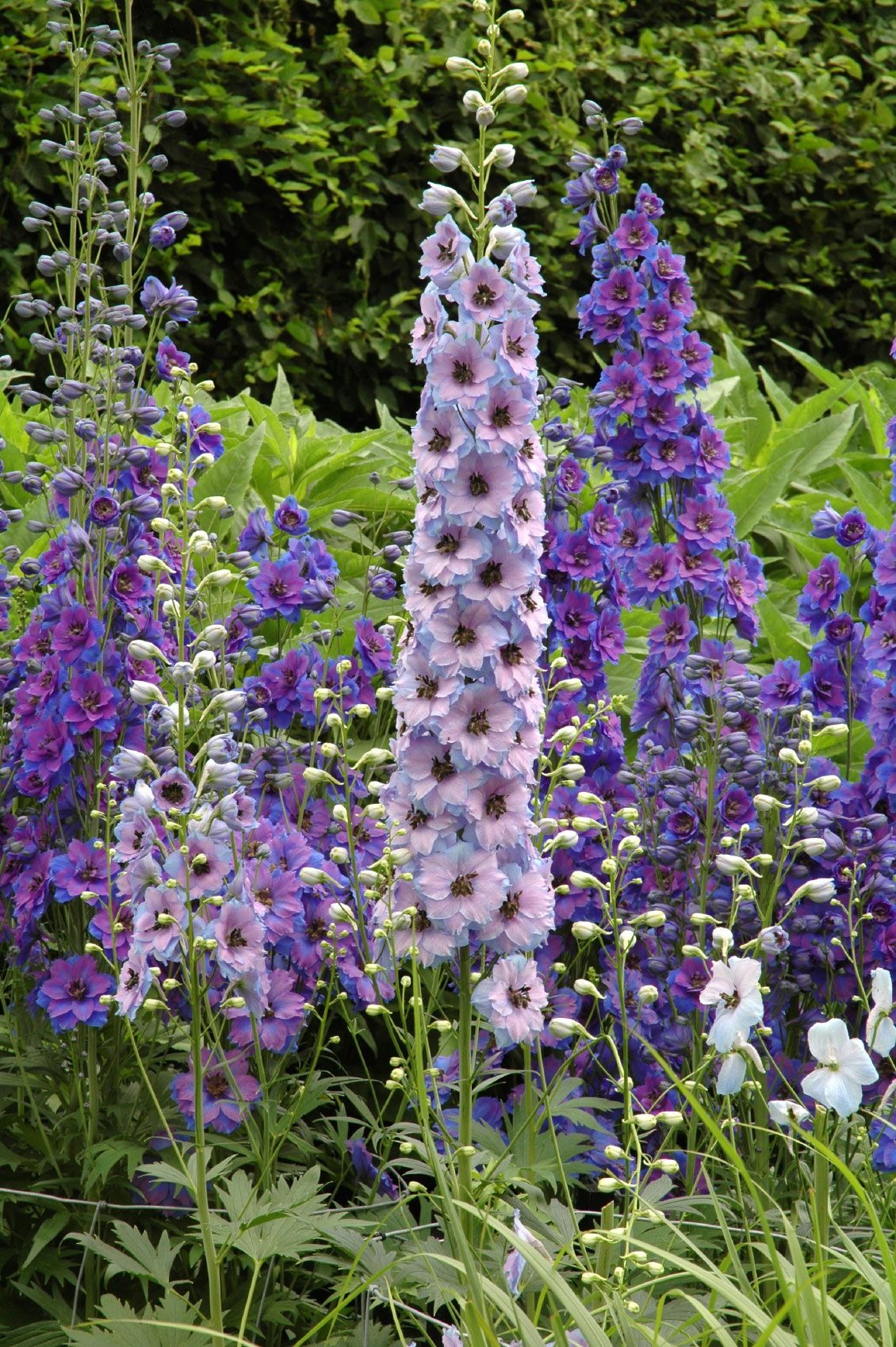 Besides, Delphinium is a short-lived perennial. Their patch will return every year. Delphinium offers various colors of flower spikes, like yellow, blue, purple, white, and red. You can pick the most attractive flower that matches your garden. Also, this plant can grow well with a little maintenance.
18 of 19
Columbine
Columbine is another short-lived plant. This plant will regrow by self-seedings. Columbine will bloom in spring season. It needs moist soil and warm sunlight to boost its bloom. Columbine loves to grow in hardiness zones 3 to 8. So, they accept cold and warm weather.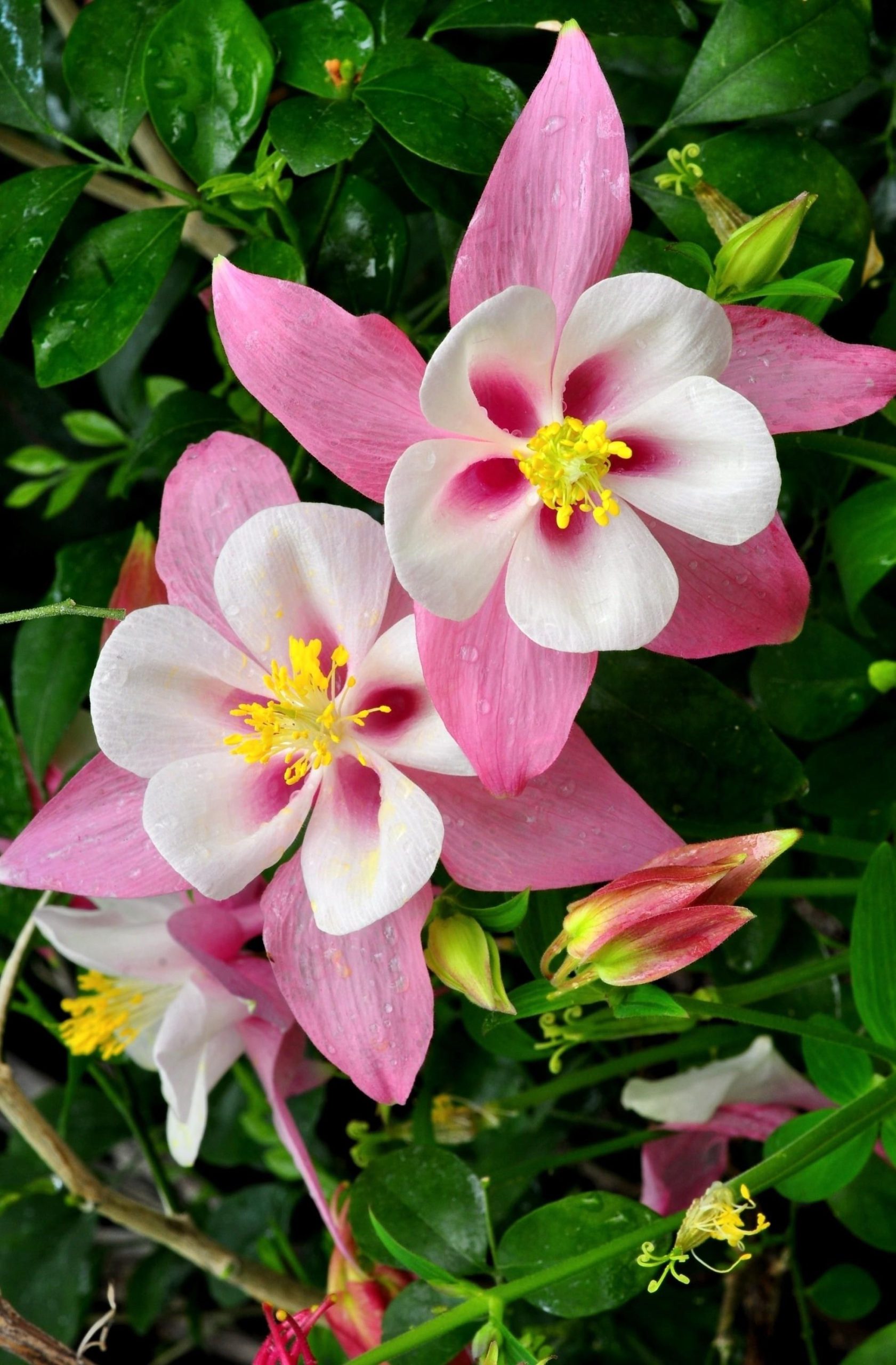 This ornamental plant is an attractive flower. Columbine offers maroon, pink, red, purple, and lavender flowers. These flowers will be dormant for a few weeks after blooming. Then, let the deadhead fall on the ground. They will spread the seeds naturally. Besides, you replant them once after growing crops.
19 of 19
These are 19 Self-Seedling Plants that Will Pop Up Again from Years to Years. Every plant produces beautiful flowers. These flowers can reseed after blooming. The falling deadheads will help the seeds spread on the garden soil. You can boost their growth by watering them regularly. Ensure water flow won't move them into another area, so you can mist the soil. Hopefully, this article will inspire you to grow self-seeding plants in your garden. Happy gardening!