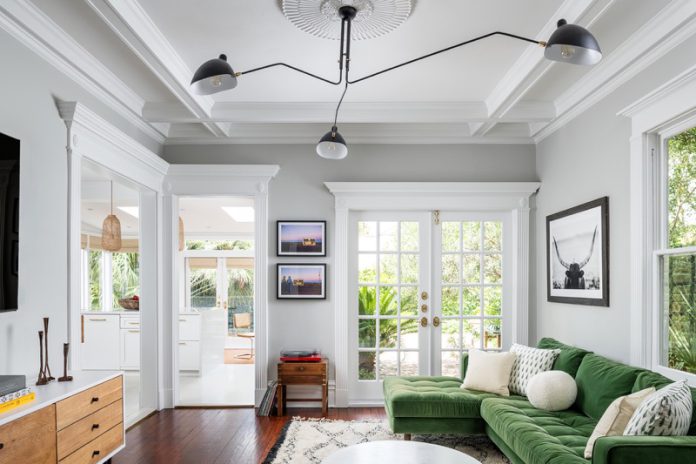 When remodeling your home, it is beneficial to consider cost versus return when deciding what space to renovate. You can opt for minor renovations that don't cost as much upfront; however, the most cost-effective plan is to choose a more expensive remodel that exponentially pays off in the long run. Taking on the remodel of your bathroom or kitchen can seem daunting, but with the right, high-quality tile tools, you can cut down on costs by doing some of the work yourself. Explore these five expensive but worthwhile home improvements to consider when remodeling your home.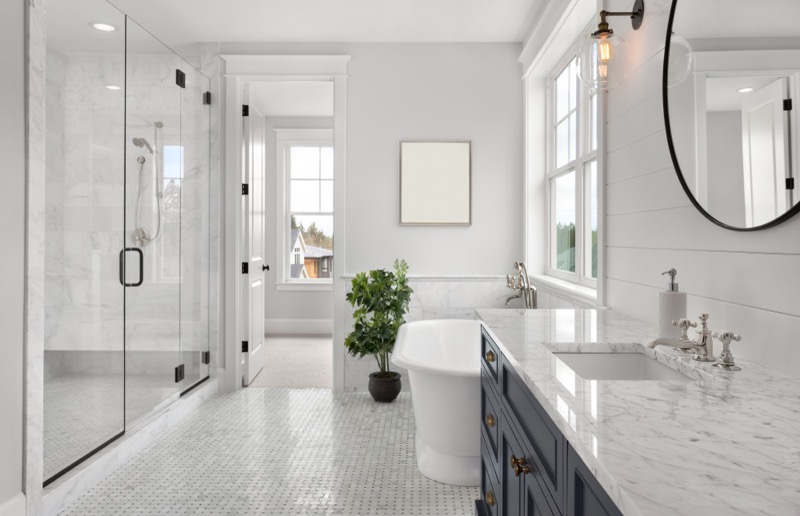 1. Bathroom
Remodeling the bathrooms in your home is a smart choice if you want to make a worthwhile improvement. In terms of resale value, a remodeled bathroom generally brings in a return of over 100% of what you invest in the renovation. This means that aside from living in a gorgeous, updated bathroom, you should make your money back (and more) if you ever decide to sell. Another reason bathroom remodels are such a worthwhile investment is because many people already possess the necessary skills for at least a basic bathroom renovation. Typical areas of focus in a bathroom remodel are:
Replacing old flooring with modern tiles
Caulking around the shower, bathtub, toilet, and sink
Reglazing the bathtub to make it look shiny and new
Repainting the walls to match the new tile
Replacing old faucets and shower fixtures
Replacing or removing shower doors
Installing a new toilet and exhaust fan
Replacing old countertops and sink
Updating light fixtures
As long as you have access to a good quality manual tile cutter and the right materials, you can remodel your bathroom to make it more enjoyable while living in your home.
2. Kitchen
A kitchen remodel can cost you between $13,484 and $38,097, depending on the size of your kitchen and the materials and labor you use. The estimated return on investment for a kitchen remodel is between 91% and 98.5%, making this costly improvement worth the expense. You can easily save on some of the expenses by performing minor renovations yourself. Refacing cabinets, replacing the sink and faucet, and buying new appliances can go a long way toward a new, aesthetically pleasing kitchen. Use the tools for remodeling your bathroom to put down new tile flooring in the kitchen. This updates the look and gives the entire space a new feel. You can also replace the light fixtures in your kitchen with updated versions to bring in a new ambiance.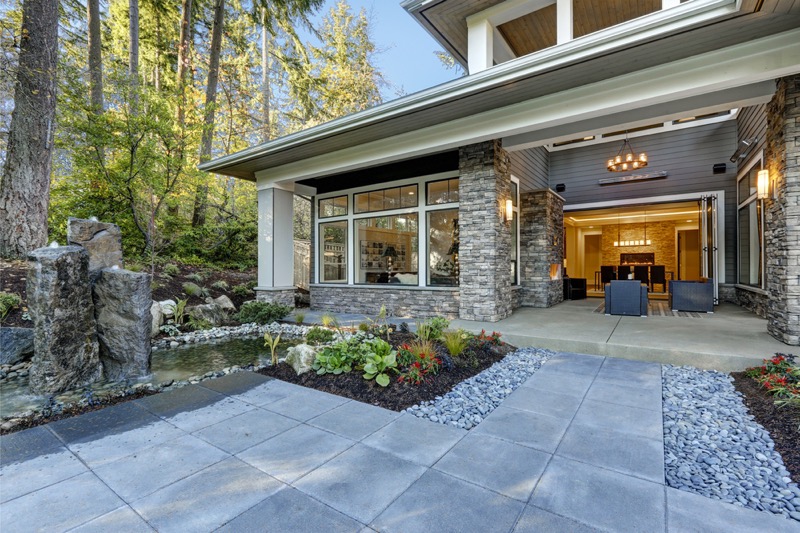 3. Landscape and Exterior Work
Remodeling the outside of your home by focusing on landscaping, creating outdoor recreation areas, and attending to the home's exterior are all worthwhile investments. Putting new siding on your home, repainting your exterior, or sprucing up your front door and entryway can bring in a return of about 95.5% and make your home a welcoming place to visit. Landscaping your yards typically brings in a 100% return on the money you put into the project. Landscaping can cost anywhere from $3,000 to $50,000 or more, depending on the extent of your project and whether or not you hire a designer and contractor to carry out the work.
Typical landscaping consists of concrete work, such as putting in walkways and patios or styling garden and grass areas that flow throughout the space. You can cut down on expenses by doing your own concrete work with professional masonry tools like concrete mixers and cut off saws. You can also use these tools to build small rock walls out of brick or concrete to hold greenery, flowers, or a water fountain. In addition to landscaping and re-siding your home, you can remodel an outdoor recreation area like a patio or deck. This type of project brings in a return of 90.3% because of the visual appeal to potential buyers. Putting in a new deck or patio is also beneficial because it creates an enjoyable space where you and your family can relax and spend time together.
4. Basement
Remodeling your basement can require a large upfront investment, but it is estimated to bring in a 90% return. Depending on what condition your basement is in, this remodel may consist of repairing, re-flooring, and redecorating, or it could mean framing in the space, drywalling, and painting. When considering a basement remodel, try working the following elements into the space:
Entertainment area with space for a big-screen TV
A bar feature, complete with storage and island seating
A sink and food preparation area
A full or partial bathroom
Wood flooring
Recessed lighting that works for entertaining
Adding these factors to your basement typically makes the space more enjoyable and usable and brings in bigger numbers when you go to sell.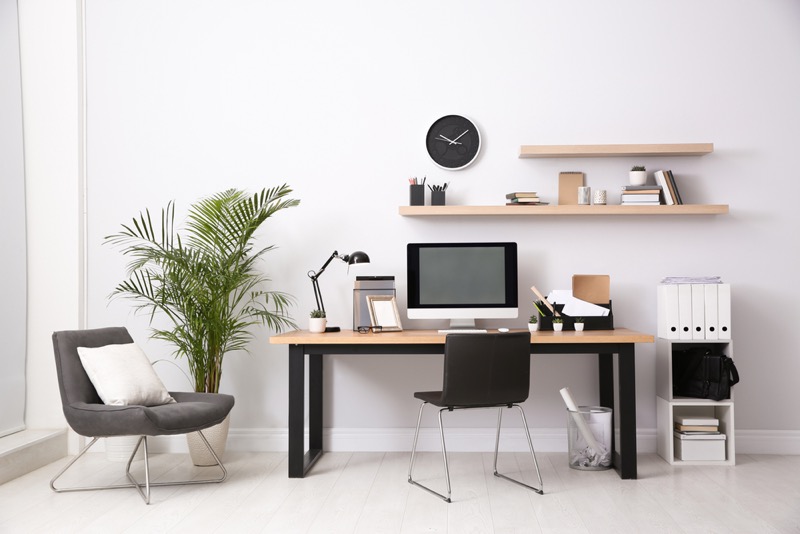 5. Room Conversion
Converting an existing room into a space with a specific use can be a worthwhile renovation project. This type of remodeling brings in around a 72.8% return on investment. One in-demand feature in homes that are rising in popularity is the in-home office. As remote working increases, this type of remodeling is a great idea if you have an extra room that you are unsure what to do with. When converting a room into an office space, consider the needs of remote work. Assess where you may need to install extra wall outlets for office equipment such as a printer and computer. Remove distracting wallpaper and replace it with a neutral, pleasant paint color like off-white, cream, or beige.
Pull up old carpeting and put in wood flooring that gives the room a professional vibe. Replace inefficient windows with energy-saving options to cut down on cooling and heating the room during working hours. Finally, install a static bookshelf or built-in storage nook for office storage. You can turn an extra room into a usable, functional space by undertaking this type of renovation.
Spend More Upfront to Bring in Bigger Returns
By putting up the money for a more expensive remodel, you can increase the value of your home and bring in big returns when you sell. The areas that benefit most from big-scale renovations are your bathroom, kitchen, outdoors, and extra rooms in the home. These spaces attract potential buyers and bring in higher dollar offers. The potential for long-term gain makes these areas a good place to focus your efforts when remodeling, even if it costs you more in the short term.