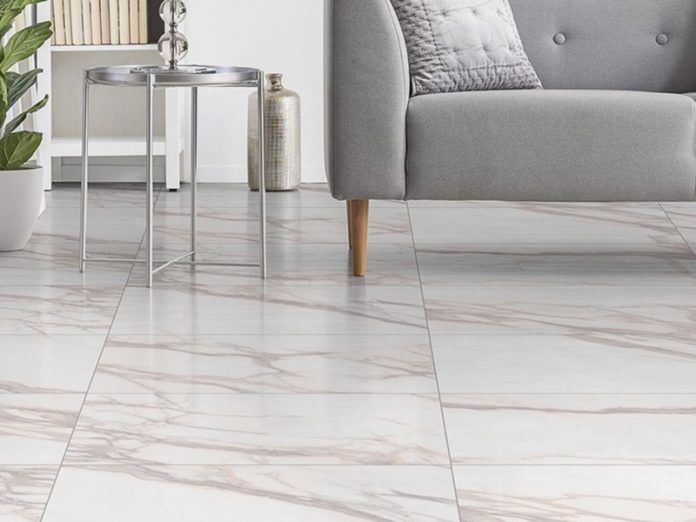 The moment one steps foot in your house, the first thing that they notice is the decor of your place. How your home looks and the feel and vibe it gives out mostly depend on how you've designed the space. Choosing the right colors in apt combinations, having artistic pieces, paintings, and wall hangings are some of the ways people try to lift their place's decor.
One of the most important things, when it comes to taking your decor to another level is the flooring of your space. Flooring is almost a permanent part of a decor, it's tough to reverse the decision once it's laid. You can always decorate the walls with a hundred other things, have them re-tiled, re-painted, have wallpapers mounted, and many other hacks if you go wrong with them. However, it's not the same with flooring. The most you can do with a floor is have rugs on it. So, it's better and wiser to pay full attention, do your homework, and make the right decision that you'll happily stick with for years to come.
The more traditional ways in which we've always styled our floors are marble and wood. There was a time when these were considered a status symbol. However, times have changed now and people have started to shift their preferences towards tiles. Well, if we may say, it was long due! Tiles bring a lot more to the table as compared to the traditional options.
In this blog, we'll talk about some of the reasons why tiling should be your go-to option if you're looking for solutions for your flooring.
1. Battle of the Biggies
When we talk about the giants of both the worlds i.e. tiles and traditional methods, we believe it'll not be wrong to say that we consider marble over vitrified tiles. Marble has always been the industry giant and it'll be wrong to not acknowledge the fact that it does add a touch of class to the space. However, when we talk about vitrified tiles, it ups the game a notch higher and here's why. Vitrified tiles are relatively cost-efficient, low-maintenance, available in various designs, finishes, and colours, are scratch-free, stain-free, easy to mop and clean, and last but not the least, easier to install. The look that they provide is unparalleled that too under controlled budget with additional properties.
2. Natural Look
If you're looking to give a natural look to your flooring, you can either go for natural materials like marble, limestones, cement or you can opt for natural look tiles– both options are open and available. There is a wide range of marble- and cement-look tiles that are available which provide you the same look at a relatively better cost.
3. Maintaining your floor
Maintaining your floor is very important. Like we discussed, it is one of the most permanent parts of your decor and it needs to stay fresh and look visually appealing all the time for the decor to look pleasing for the decor to seem in place. It gets very difficult to re-do the floor and let's face it, it's impractical to do it frequently. So, it's always better to take good care of it no matter which flooring option you go for. If you go for tiles, it is fairly easy to maintain them as they are low-maintenance and hassle-free. Mop them right and you're good to go. When it comes to more natural options like wooden or marble, there are some precautions that you have to take to keep them uptight and intact. Too much water might just ruin the extra coveted wooden flooring.
4. Types of tiles
There are numerous options available in the market when it comes to tiles. It ranges from ceramic to vitrified, gloss to matte, large format to short format, and the list of specifications is long for each of these. The best part about going for tiles is that you have options in almost every aspect–be it finish, colour, design, style, material, or look.
5. Things to Consider While Choosing Tiles
Choosing a tile is not a day's job. You should do your research and know all the requirements for better comprehension while making the decision. There are specific tiles for outdoor areas, industrial usage, and indoor spaces. Ask yourself these questions before making a decision– how you're going to use these tiles, where you want to mount them, and how much load they are going to carry.
Author Bio:
Isha Tandon has worked within the architecture and interior design industry as a flooring consultant expert – specializing in tiles, stones, and terrazzo. She has worked with Orientbell Limited, a leading tile manufacturer in India, as a product development manager in the design team and has recently joined the marketing team as their digital content expert. Her experience comes in handy in understanding the audience as she creates value-driven functional & informational content for the readers. She creates lifestyle pieces that focus on interior design products, trends, and processes. She loves to travel to historic places with rich architecture.