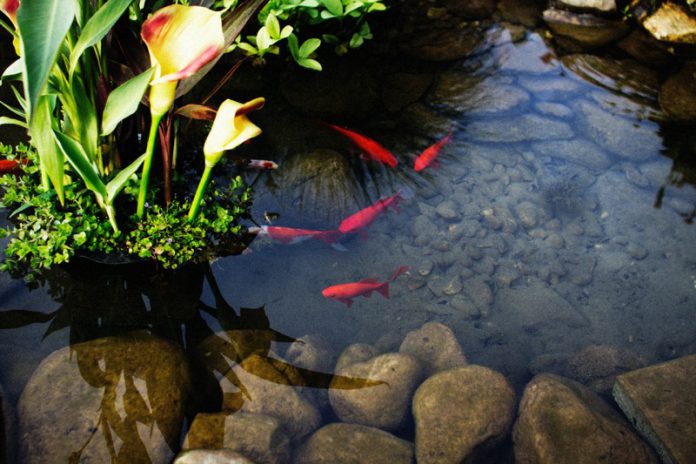 As a fish enthusiast, you undoubtedly have researched all about the place you prefer to place them. You may dream of having a marvelous tank or a mesmerizing fish pond. Whichever you choose, for sure, it is something you envision with utmost care and consideration.
The choice depends on you. According to Kings of the Aquarium, your home has some best areas to place your fish. They are in your kitchen, bedroom, or bathroom. Now here in this section, one place became another option-your backyard!
And this is not new anymore. Many are indulging in creating large backyard ponds to create a more underwater experience for the fish. In that case, we are here to give you some facts about the two designs and see which you prefer.
Things you need to consider
Choosing an aquarium or backyard pond is a crucial choice to make. So check out below to make sure you are choosing the right one for you.
If you have a small place, well, it is better to start small as well. You can choose the smallest tank or a fishbowl first to check if taking care of fish is a suitable hobby for you. In this case, it is also effortless to maintain.
Moreover, you can practice cleaning the bowl and decorating it. If you feel like it's a hobby of yours, then you can gradually increase the size of your fish tank. But, no, you can add more fish, more decoration, and even lighting.
But before you go big, think if your place can handle this considerable occupant. Because if it will just immobilize your movements inside or make your house look crowded, hoping big is not the right choice.
If you have a large backyard, you can probably choose to have a fish pond. But it does not necessarily need extra colossal space. So first, assess the area that you want to establish the fish pond. Then, check if it will be aesthetic.
Water is very needed in this kind of hobby. If you have a limited supply, then it will be impossible to achieve your fish tank goals. However, if it is a tank, it will be easier to fill up. Five gallons usually don't hurt that much in your water bill.
But if it is going to be a fish pond, you will need a larger volume of water, which costs more. Also, the water should be clean and well filtered to make sure that it will not hurt the fish. Although there is a filter for the pond or tank, having extremely tricky water will give the filter a hard time.
Of course, it is the budget that will determine which you prefer. If you cannot maintain the expense of the cleaning materials, the equipment needed, and even the fish survival essentials like food, then you can't continue on this venture.
Don't go over or under! The proper budget is just enough.
It is essential to consider that it will undoubtedly take a toll on you in the middle of everything. Imagine who will clean the pond or the tank? Imagine who will feed the fish? If this is something that you can't dedicate time to, then don't even start. The fishes will suffer in your hands, and they don't deserve it.
If you ask or hire someone to do this simple task for you in other cases, then it's not a hobby. You will incur expenses, and it will not make you happy anymore. Dedicating time to fish tanks or fish ponds is not for beautification purposes only. It is an inner calling to pet fishes the way you pet cats or dogs. You may not hug them like those fur babies, but they still deserve the same magnitude of love.
Conclusion
Now that you have read all the things you need to consider, we hope you have already chosen which suits your lifestyle. Deciding which is better is very important, especially that you will allot money and time for it. It is a good investment! You can earn money from it! But aside from that, the relaxation that you will get from it is different.
That calm and serene movement of the fishes provides a captivating ambiance in your room. And the small waves of the water inside are to the roof. We hope that this article helps you a lot in deciding. If you have more to add, feel free to share it with us to create a wonderful fish parent community.