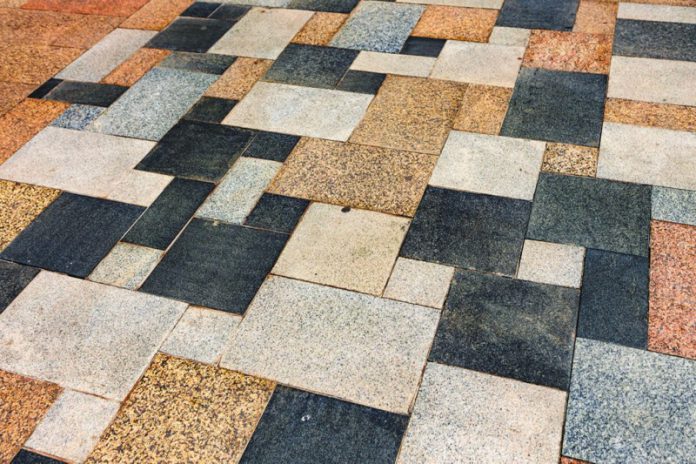 Choosing stone tiles for your flooring needs to be perfect. It's another piece of your interior design process that needs to slot perfectly in the big picture of your dream house. Luckily there's such a wide variety of stone tiles that there's guaranteed to be a natural stone flooring that matches with the rest of your dream room decor.
So which type of stone is right for you? Are some more expensive than others? Will they suit a kitchen? We have you covered on all these questions as we go through some of the most popular stone tiles, their pros and cons as well as some tips for making your flooring look its best.
Granite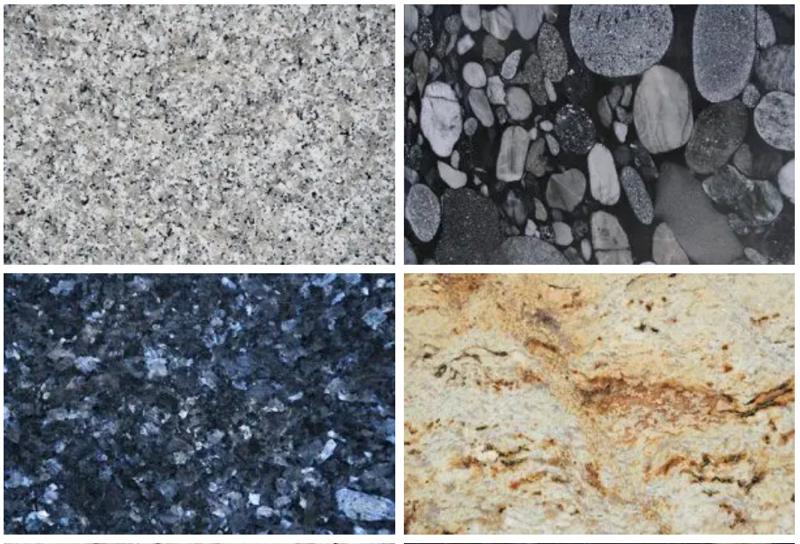 If you're looking for adaptable flooring that could go in a variety of rooms of the house, granite flooring may be your best choice. It's available in mostly darker colours like purple, blue, grey and olive green along with patterns that complement these colours and tones. Granite is one of the hardest materials on the planet so it does well to use it as flooring in high traffic areas. Rooms like the kitchen, and especially hallways by any front or back doors, are perfect for granite as the material can withstand the many heavy shoes that will grace your home over the years.
On average you'll be paying around £30 per square metre for your basic tile, whereas larger tiles can range between £50 and £70. There are so many variations of granite tiles that it can get expensive for you if you're after something specific but your basic tiles won't be too expensive overall. They're a popular choice for many because they're so adaptable to any decor and extremely durable. If you're looking to coordinate your kitchen then it's worth looking into granite kitchen worktops while you're in your planning stages.
Quartzite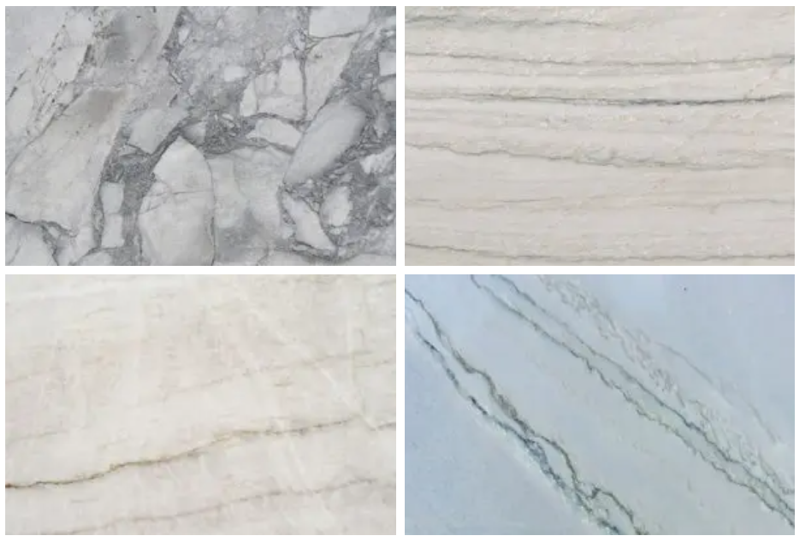 For something a bit more premium then take a look at quartzite flooring. These flooring tiles have a unique sparkle texture that gives any room a sophisticated look and feel. Much like granite, it's extremely durable but has more of an eye-catching finish that makes your home really pop. Quartzite tiles come in many different patterns, textures and colours that will uniquely suit your chosen room.
As quartzite is a natural stone that isn't quarried, it's a tad more expensive than other stone tiles. It can range from £60 and up per tile for some of the larger sized tiles. When you're choosing stone tiles keep a close eye on your budget, Quartzite flooring is expensive but gives your house that X factor that stands out from the crowd.
Marble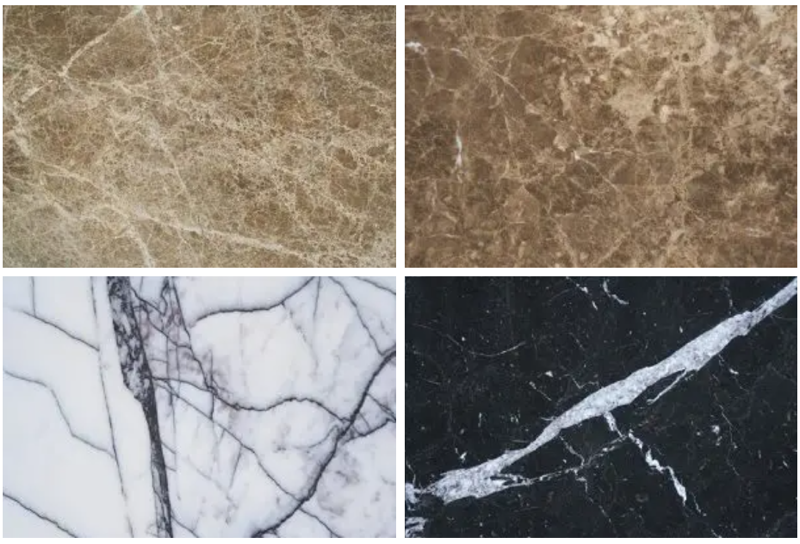 If you want that same premium look but at a cheaper price, marble tiles are your best bet. It has its own beautiful aesthetic with a smooth and shiny finish that's super durable and looks incredible. It has a history of use in historical monuments and buildings but also goes perfect in any kitchen or bathroom! It comes in a variety of different colours while popular choices are cream, grey and black.
The pricing of marble tiles is somewhere in between granite and quartzite. Your basic tile will cost around £50 for each tile. More specialised and decorative tiles can get very expensive, reaching up to at least £150 (these kinds of tiles are best for very special refurbishments and projects). There's a real timeless quality to marble worktops and tiles that gives any room that air of sophistication while keeping your budget nice and low.
Stone Finish
If you have a certain look you want out of your stone tiles then you need to make sure you get the right finish. Depending on what's best suited to your room, there are a number of different stone finishes to choose from:
Honed: This is a smooth and low-sheen surface that's completely level. It's very durable and non-slip which makes it great for high traffic areas of your house.
Polished: As I'm sure you can tell, this is a smooth and shiny finish that has that reflective high-gloss effect. It's a very modern look but be aware that it can get slippery when wet and is more prone to scratches than other finishes.
Riven: A finish with an uneven surface that gives off that rustic look. Many use this finish for outdoor tiles as well as indoor tiles.
Flamed: The ultimate outdoor tile finish that's created when the surface of the stone is burst using an intense flame. It creates a non-slip and rough surface that's perfect for an outdoor patio area. Bear in mind that this finish can only be applied to hard stones like basalt.
Hand-aged: If you want those worn edges and aged look to a room or outside area then this is the finish you need. The finish requires traditional techniques to create a smooth and uneven surface with a bespoke aged look to each individual tile.
Cleaning and Maintenance
So you've finished choosing stone tiles and they're finally in your home right where you want them. You're done, right? Not exactly. You still need to make sure you maintain and clean your tiles on a regular basis. Depending on how dense your chosen stone tiles are, you may need to do more or less maintenance. Dense stones require little maintenance while less dense stones require more. Plus you need to ensure your stones are resistant to any stains and that they maintain your chosen finish over time. Make sure you look into appropriate natural stone maintenance and cleaning products to keep your flooring looking as good as the day you got them!
Author Bio:
James Sayers has a passion for writing on media such as music, film and video games. He works at Tillison Consulting as an SEO Campaign Manager working on blog content and SEO improvements for clients.