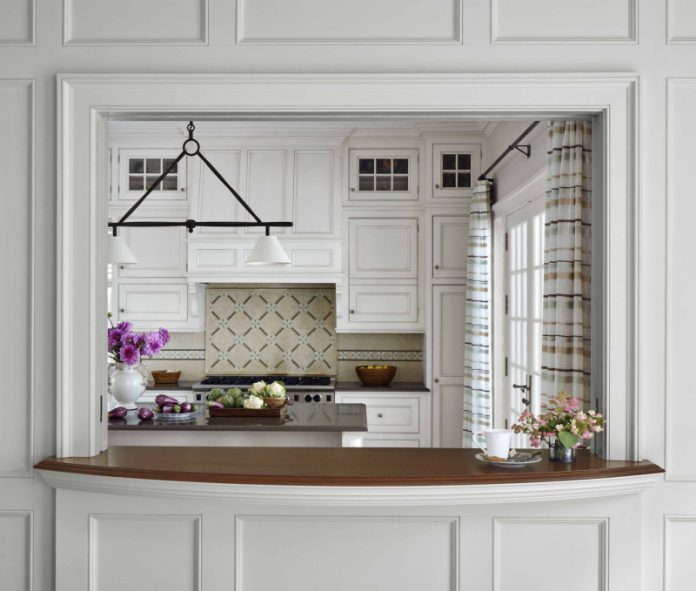 Homesfornh.com – A house that has a comfortable interior in it is a dream for many homeowners. In a comfortable interior room in the house, air circulation is an important and inseparable part. This is because the air circulation provides freshness to the house. Also, the circulation of indoor air provides coolness to homeowners and room users. To make your home have good air circulation, you can use various methods such as installing air vents and installing windows in your room.
Air vents provide regular air circulation. Meanwhile, using windows in the interior of the room gives you the choice of how much circulation you want into your room. For this reason, windows are very important for some room interiors such as the living room, bedroom, and kitchen in your home. Rooms that have good air circulation, of course, are more comfortable and healthier for the people in it.
The Window Functions in the Kitchen
Windows are an important part of a room. This is because the main function of the window is as a place for the indoor and outdoor air to circulate. Apart from that, windows also have several other functions such as:
Good Air Circulation
The window in the kitchen provides a cool and not cramped atmosphere when in the kitchen. This is because when the window is opened, the temperature in your kitchen will adjust to the temperature of the air coming from outside your kitchen.
Natural Light Source
Also, windows can serve as a good light source in your kitchen. Windows can provide natural light in your kitchen, so you can save electricity for your lights during the day.
Interior Decoration
Apart from these advantages, windows also give a unique and aesthetic impression to the interior of the room. There are various types and designs of windows that you can choose from. For that, use windows that match the interior style of your room and also your needs in installing windows.
With the right window, your kitchen interior will be fresher, brighter, and more unique.
Unique Kitchen Window Ideas That You Can Use
By knowing the function of windows in your kitchen, you can choose a design that matches the interior style that you use in your kitchen. Using the right window design will make your kitchen more comfortable and fresh. For that, the next topic that we discuss is some window design ideas for the kitchen that you can use. Using the right design is very important. Consider the size and material of your windows so they are unique, beautiful, and also durable. For that, let's discuss one by one.
Wooden Window Design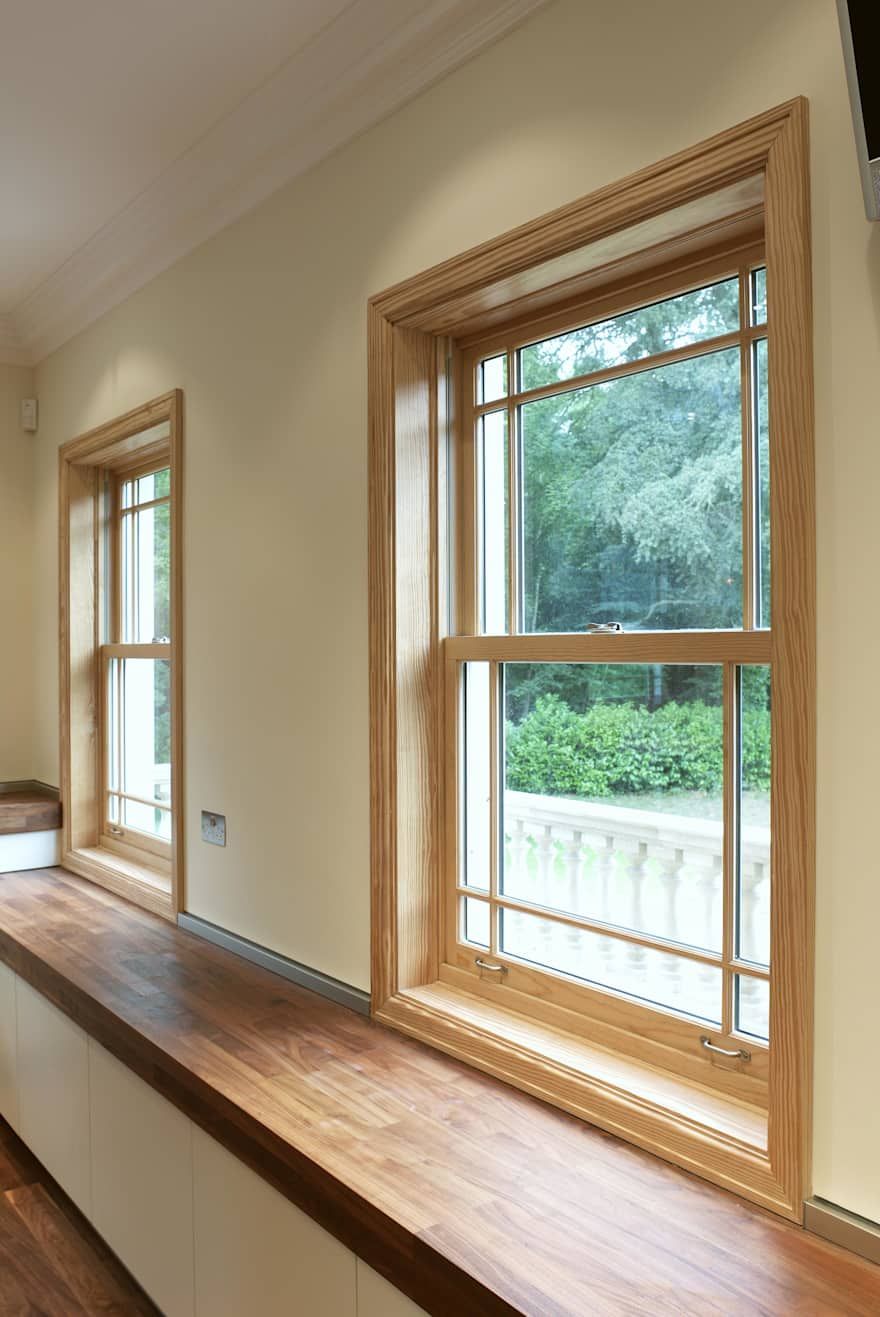 You can create an elegant and warm atmosphere by using wooden window designs in your kitchen. Wooden materials will provide durability to your kitchen windows. That way, the windows in your kitchen will be durable and strong. Give a unique and aesthetic impression by using beautifully carved and shaped wooden window frames. That way, you have a beautiful and aesthetic window for your kitchen interior. Besides, to provide natural lighting, you can use glass material on your wooden windows.
Aluminum Window Design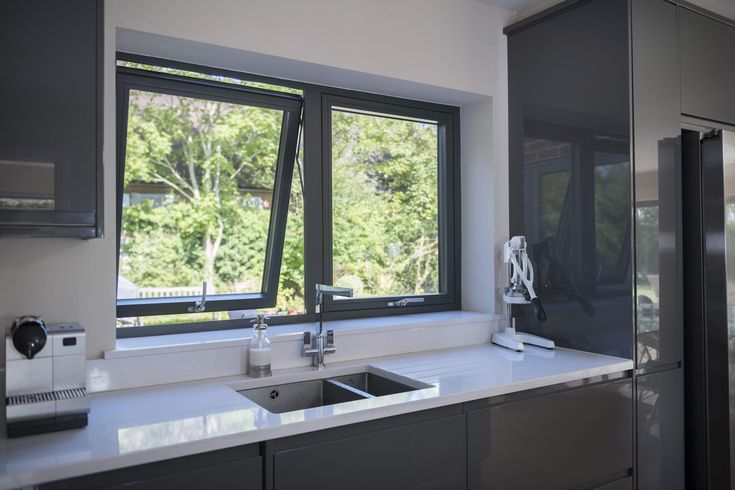 In addition to using wood, you can use aluminum on your windows. You can find aluminum material in many home furnishings, one of which is windows. Using aluminum windows provides the advantages of strength and lightweight. You can make windows from aluminum according to the design you want. This material is durable and long-lasting, in contrast to wood which is sometimes not termite resistant and becomes rotten. Use aluminum windows with a combination of glass to provide appropriate lighting into your kitchen.
Sliding Window Design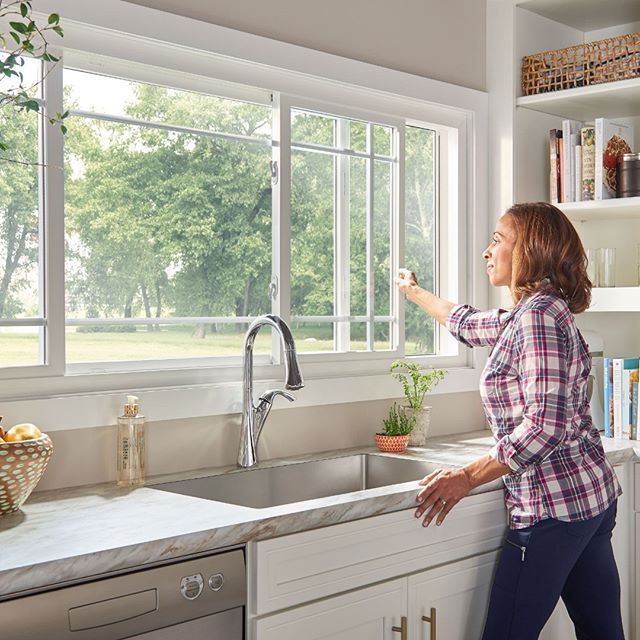 For those of you who have a house with a modern or minimalist style, then using an ordinary window reduces the space in your home. To fix this, you can use a sliding window. This is because vertical and horizontal sliding windows will save space in your small kitchen when you open your window. Apart from that, this window looks practical and simple. However, because sliding windows have a maximum opening of 50 percent of the window size, the air circulation of these windows is not as optimal as ordinary windows. However, with this size, it can provide coolness in your kitchen.
Window in The Corner of the Kitchen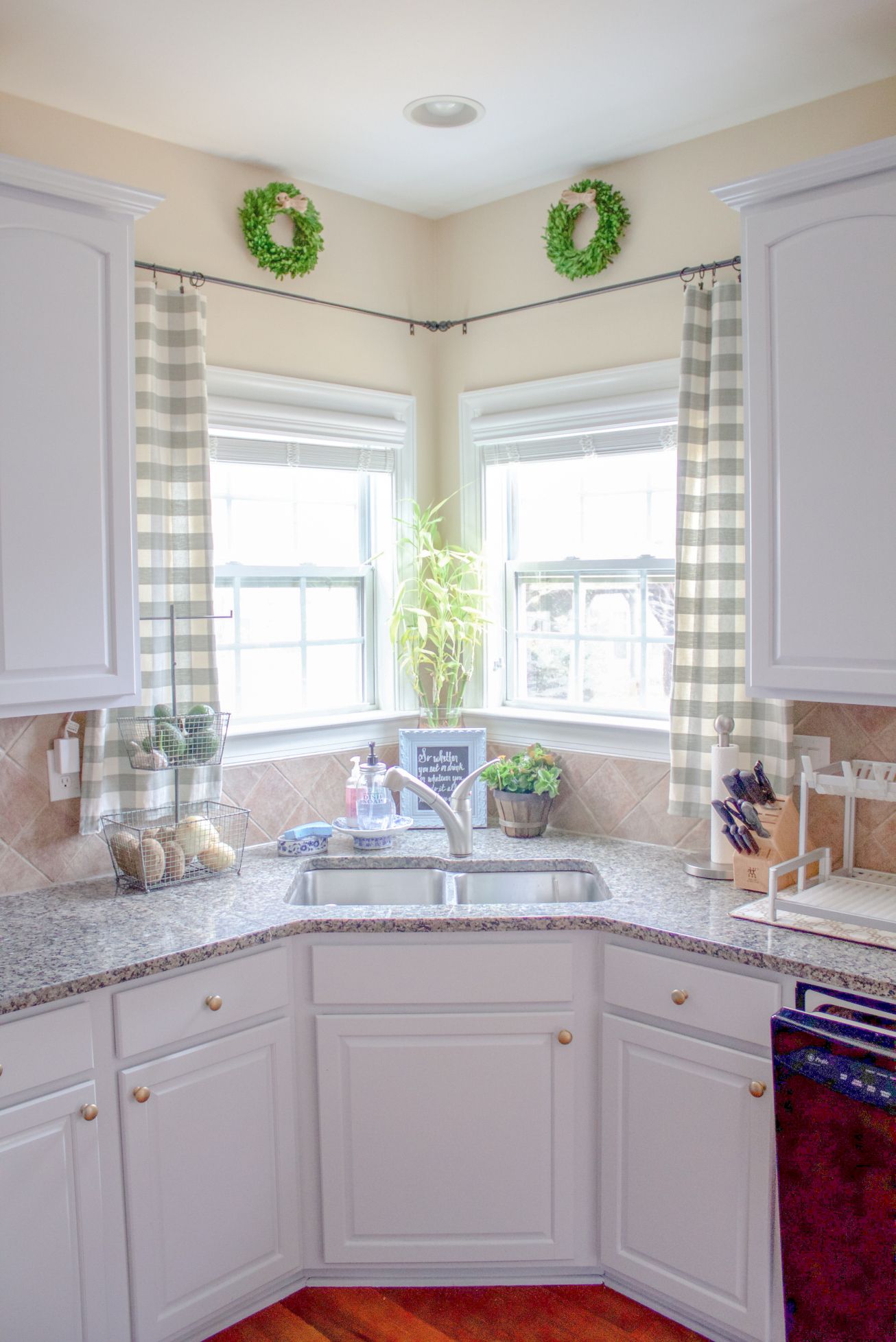 The kitchen is a complex area for cooking and preparing meals. Often, the kitchen corner is a part that is rarely affordable and rarely used. For that, you can install a window in the corner of your kitchen. By using a window in the corner of the kitchen will save space in your kitchen. Therefore, if you use a minimalist style, you can use a window design like this. With a window in the corner of your kitchen, you can provide unique natural lighting and provide good air circulation in your kitchen.
Window in The Middle of the Kitchen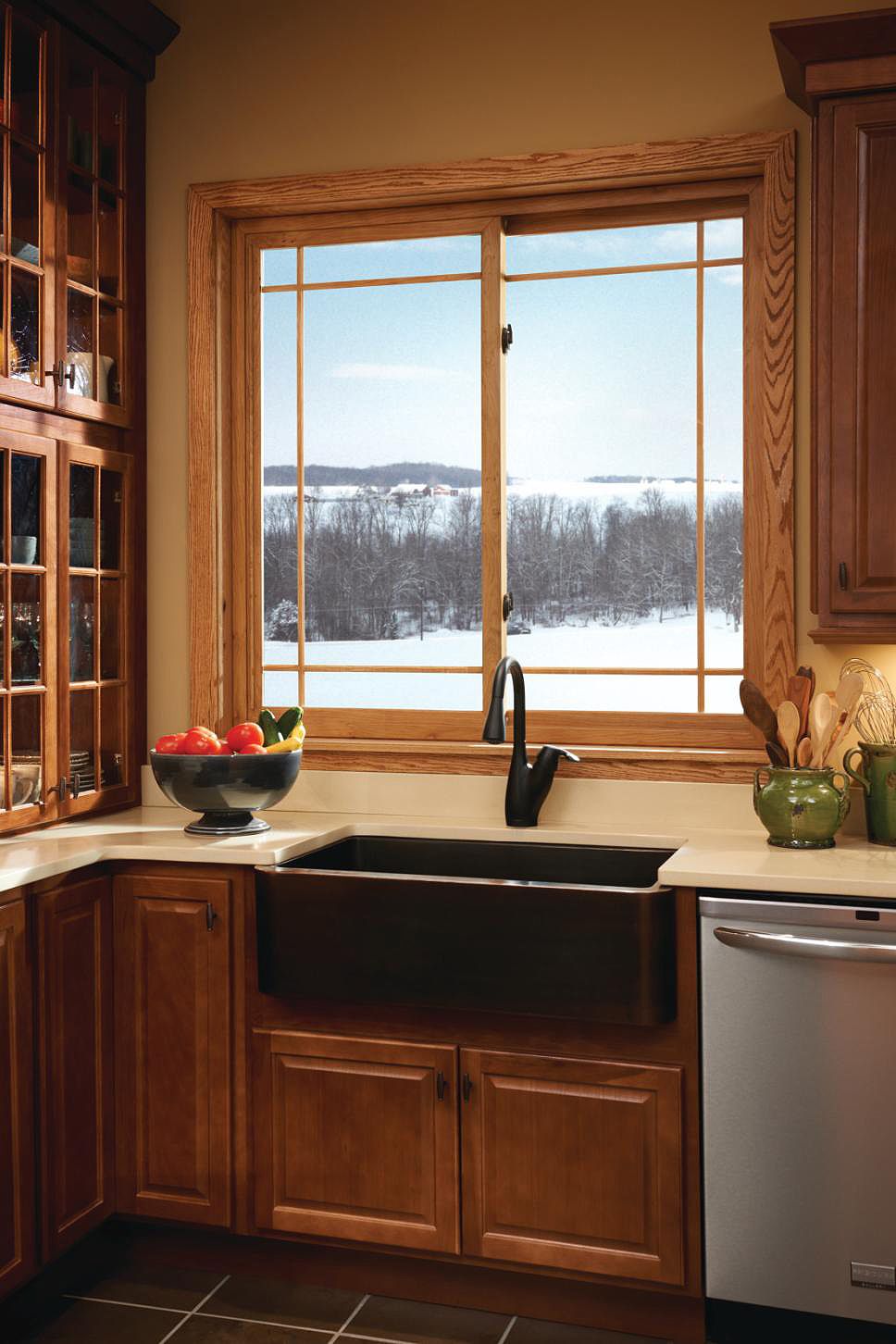 In addition to the kitchen corner, you can use a window that is placed in the middle of your kitchen interior. By using a window installation like this, you get good and efficient natural lighting for your kitchen interior. Also, if your kitchen has a U-shaped design, then you can use this window at the end of your kitchen interior. That way, air circulation is also more optimal. That way, the atmosphere of cooking and preparing becomes more enjoyable.
Large Window in the Kitchen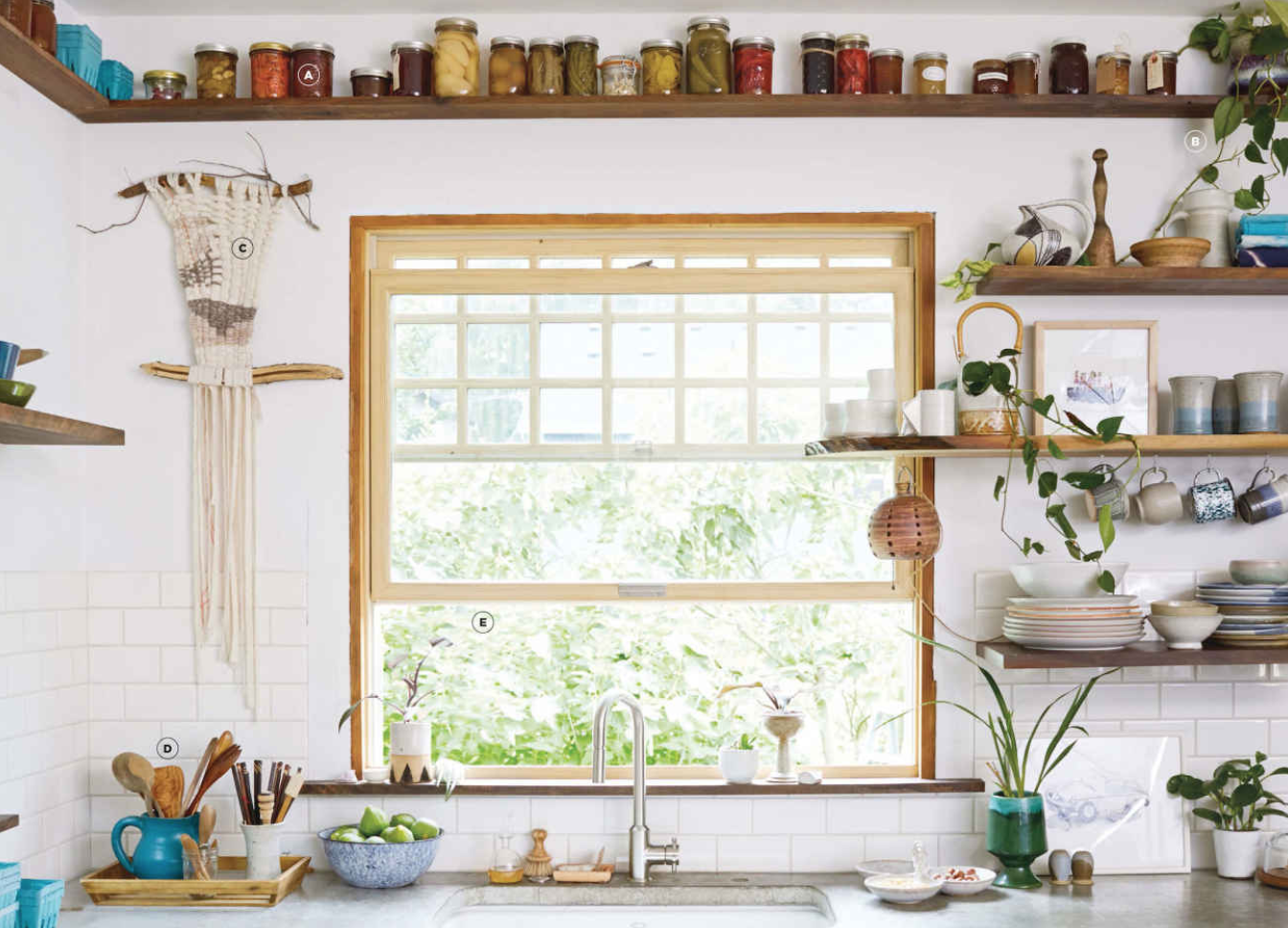 If you want a spacious and open kitchen concept, you can use a large window for your kitchen. By using a large window in the kitchen, it will increase the intensity of sunlight entering your kitchen. With good lighting, cooking will also be more comfortable and enjoyable. Also, you can get good air circulation with a large window. You can open your window to your backyard or overlook your garden with a variety of beautiful ornamental plants. With a unique window like this, your kitchen is free from stuffiness because of the good air circulation and the spacious impression it gives.
The Window Above The Sink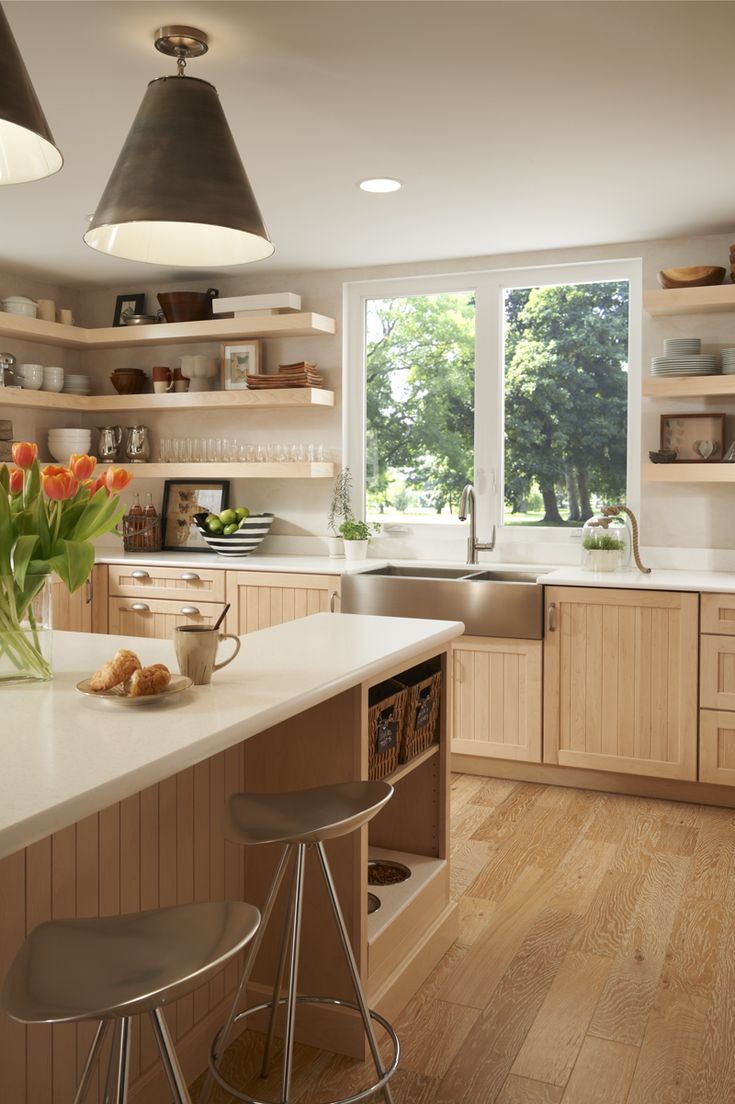 In addition to the material used and the window design used, the placement of the windows is also important. The placement of windows in the kitchen is important because windows help shape the atmosphere in your kitchen interior. Using a small and medium-sized window above the sink gives a fresh atmosphere in your kitchen. You can wash your cooking utensils and cutlery while looking at the scenery outside your house. Besides, you can open your windows to get fresh air from outside. That way, all activities in your kitchen become more attractive and comfortable.
Conclusion
Thus our discussion in an article entitled Make A Good Air Circulation With These Unique Kitchen Window Ideas. By using windows, you will not only get functional value, but you will also get unique aesthetic values when using windows in your kitchen. A kitchen that has a good window will make the kitchen cooler and more beautiful to look at. For this reason, use windows by paying attention to the value of their function and also their aesthetic value. Hopefully, this article is useful to you.