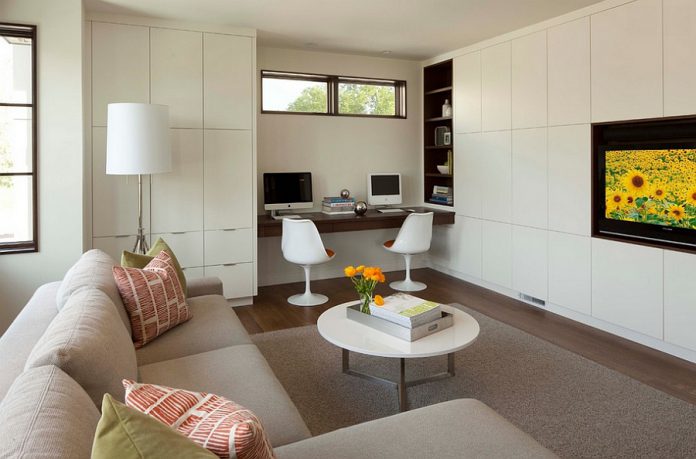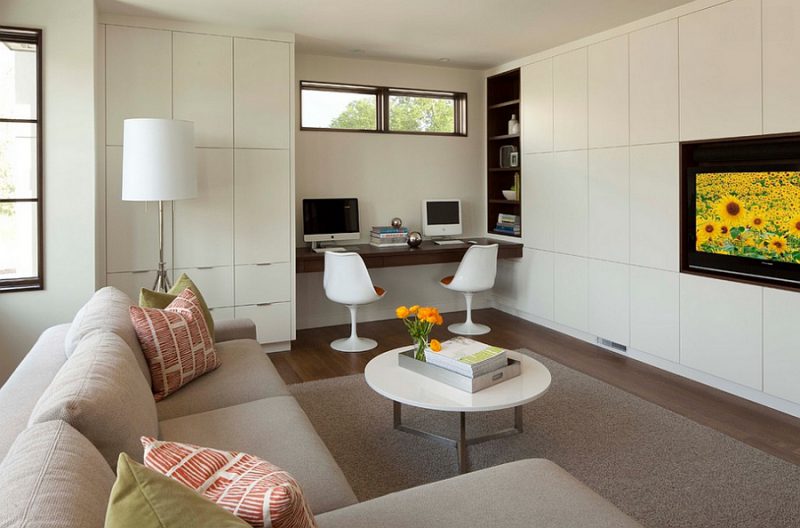 Homesfornh.com – Corner space is an empty nook in a room. It is a place where you can take advantage of extra function rather than let it empty. Some creative people make use of corner space as a library, bookshelf, workplace, and a place to read a book or enjoy a cup of tea. If you want to transform your corner space into another decoration, we have provided some inspiration for you.
Things You Should Pay Attention To To Decorate The Corner Space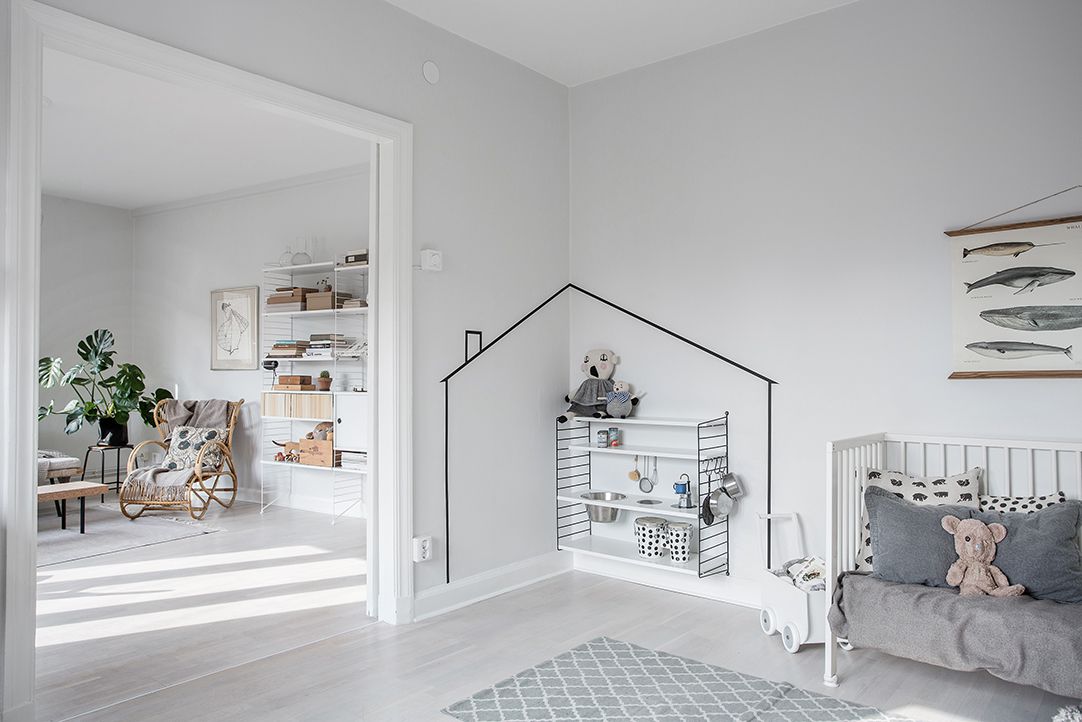 Decorating a corner space requires some aspects to create a comfortable place. By paying attention to the important aspects of decorating your corner space, you can create an attractive, useful and comfortable place in your home. Let's take a look at the information below.
Arrange it near the window
If you have a window near your corner space, it can be a strategic place to pour your creativity into it. A window gives you fresh air when you enjoy the coffee time while reading a good book. Moreover, you can enjoy the view outside, it may inspire you to do your work. Since your corner space is near your window, you can add a beautiful curtain to make it more catchy. White lace is a nice option to complete your decoration.
A comfy couch will suit your corner space. Some people like to sit near a window while seeing the view outside. We have recommendations for chairs to suit your corner space. It depends on your need to choose a chair. There are comfy couches with smooth material such as a velvet couch, a fabric couch, a bean bag, and a wooden chair in a single shape.
You need a desk to put some things while you enjoying a cup of tea and read a book. You need a desk to put some things while you enjoying a cup of tea and read a book. Use a desk or console table with a design and size that matches the interior style of your home. Also, choose a material that is strong and durable so that you are more comfortable using it.
For people who like to collect books, they need extra storage to save the books. You can put a bookshelf on your empty corner. It depends on your favor to choose a bookshelf because it has various shapes. Arrange your books to cover the corner space.
To stick out your corner space, you can complete it with an ornamental plant. You can put a Monstera plant to get a fresh atmosphere. A greenery accent is necessary to attach a natural view to your corner space. Besides, you can put a flowery ornamental plant.
Corner Space Decoration Ideas for Your Home
In everyday life, we need to design every room at home to make it more interesting. All rooms at home should be functional. To maximize the functions of every room at home, we have ideas for taking advantage of corner space.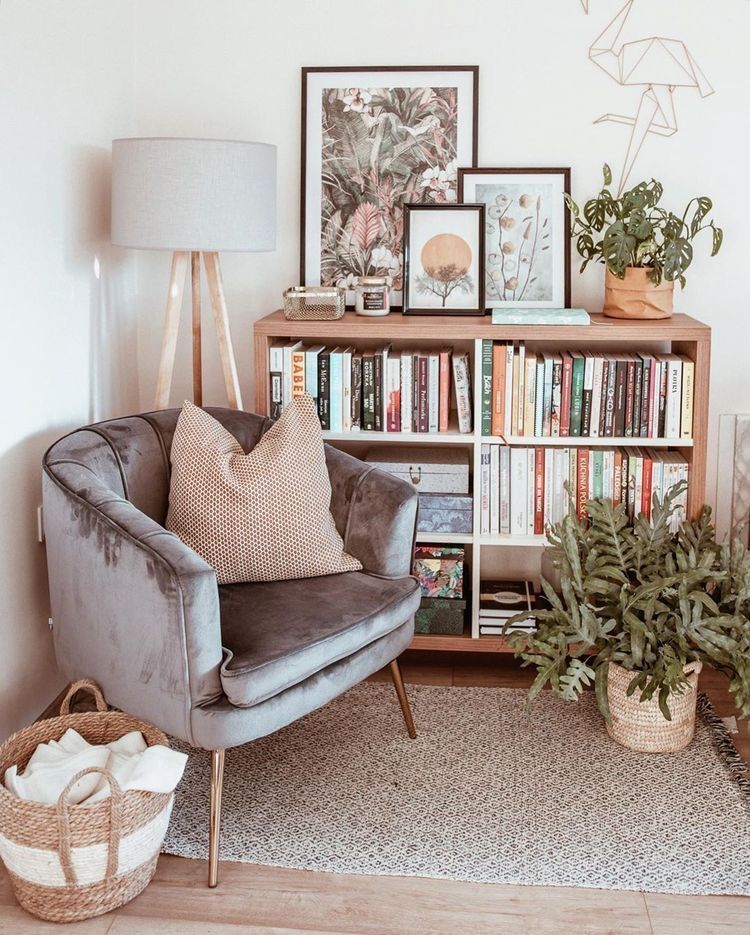 You can start to create a home library by using your corner space. It doesn't require any room since you get an alternative place. It is efficient and useful for your minimalist home if you attach this design. Display your book collections in the corner by installing some bookshelves. A corner home library will be a focal point to attract attention. Moreover, you can put a comfy chair when reading your favorite book. Add a tiny desk to put a cup of tea on it. Do not forget to have ornamental plants to freshen your corner space.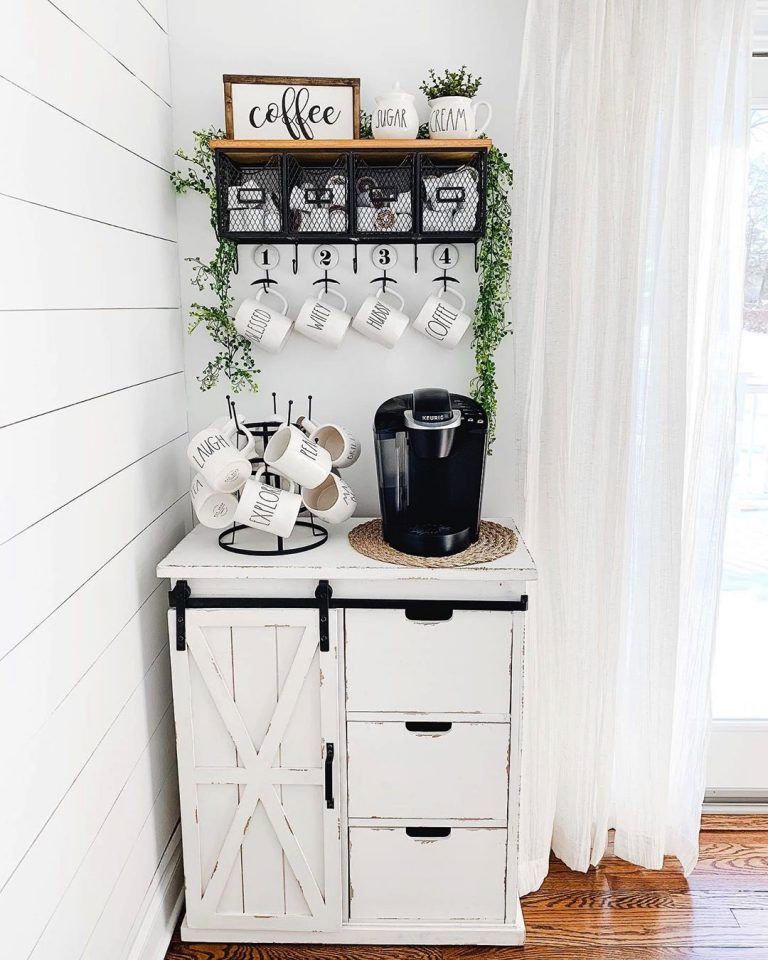 This is an idea for you who like to enjoy a cup of coffee. By creating a coffee bar at home, you do not need to go outside. It creates a comfortable place to make a cup of coffee even on a rainy day. Install medium cabinet with slimline shelf. Complete your coffee kits by hanging some cups and displaying some ornamental coffee stuff. For a greenery touch, hang some tiny vine plants.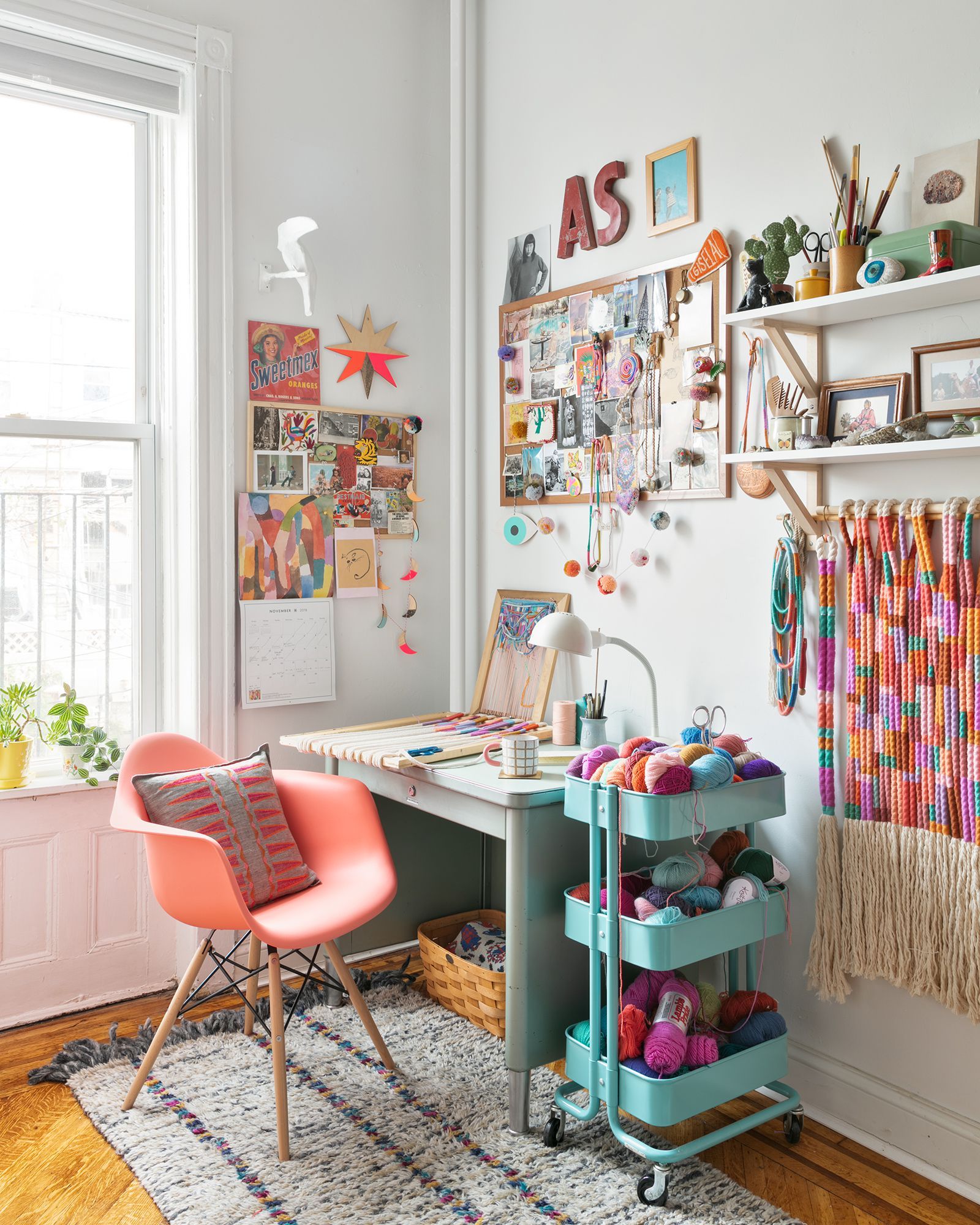 People like to do a new activity every day to deal with boredom. Playing a guitar or piano can relax their mind. Maybe some of them like to draw on a white canvas using a  paintbrush and ink. Doing these activities need a special place to make it easy when they want to create artworks. You can make use of your empty nook to transform it into an art corner. Arrange some art tools such as piano, guitar, canvas, and other tools you have. For the piano, put it against the wall. For drawing activity, put a desk against the wall, let sunlight illumines your canvas to get a clear view when coloring it.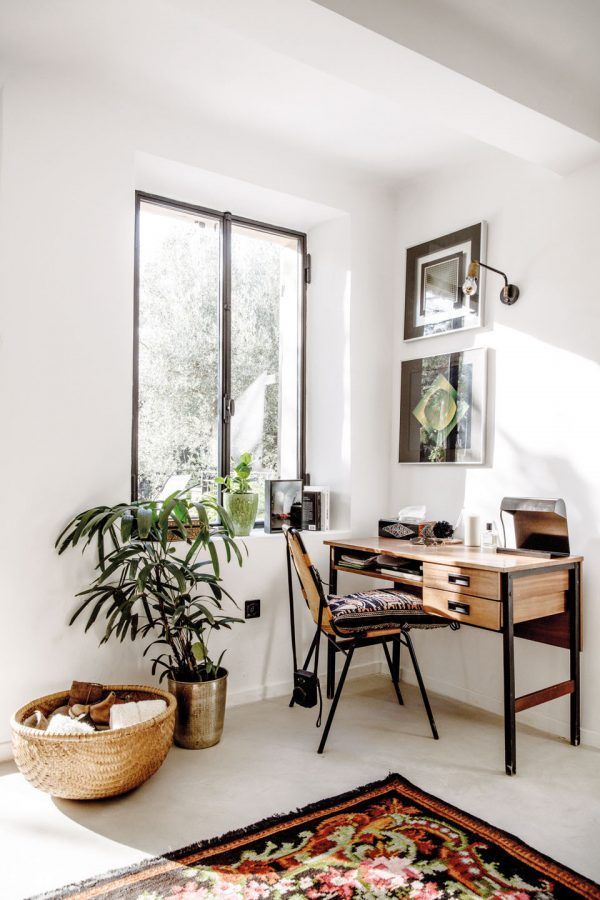 Decorate your empty corner as a workspace. People commonly use this idea to create a beneficial place at home. It is also called a home office. By creating a workspace, you can finish your homework every time. Moreover, do not worry if you doing the homework late at night because you have food to supply your energy, without going outside and waste your time. It is efficient for you who like to do a practical activity. Everything you need is around you.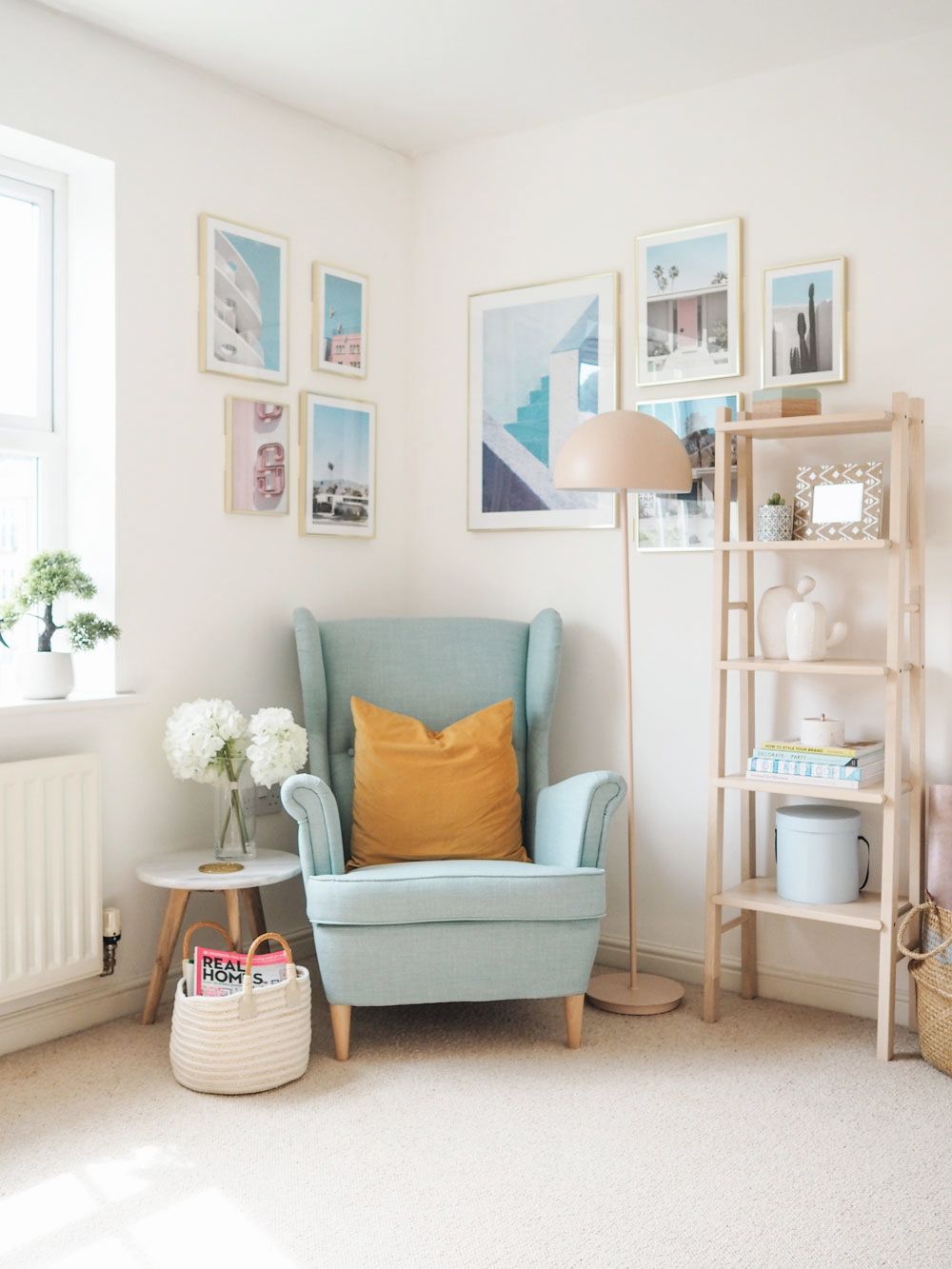 You can create a place for you to relax and enjoy your free time at your home. Use a comfortable chair or sofa for you to sit while reading my mother, listening to music, or other activities that are fun for you. By creating this decoration in a corner of the interior of your home, you can create a comfortable and pleasant personal space.
Conclusion
This is our discussion about using corner space in your home to become an attractive and useful decoration. A corner space offers you extra space to make use of it. An efficient home design uses all parts of the home to create a comfortable house and maximizes the functions of every room. Even an empty corner can transform into various ideas such as a library, coffee corner, art corner, and workspace. You can start to decorate it using simple properties. Happy decorating!