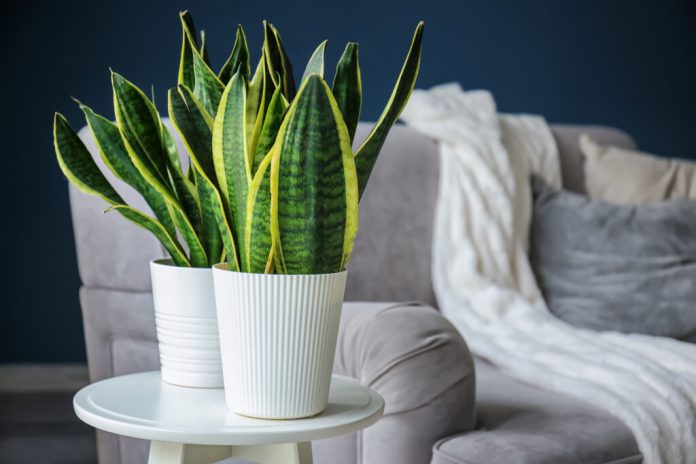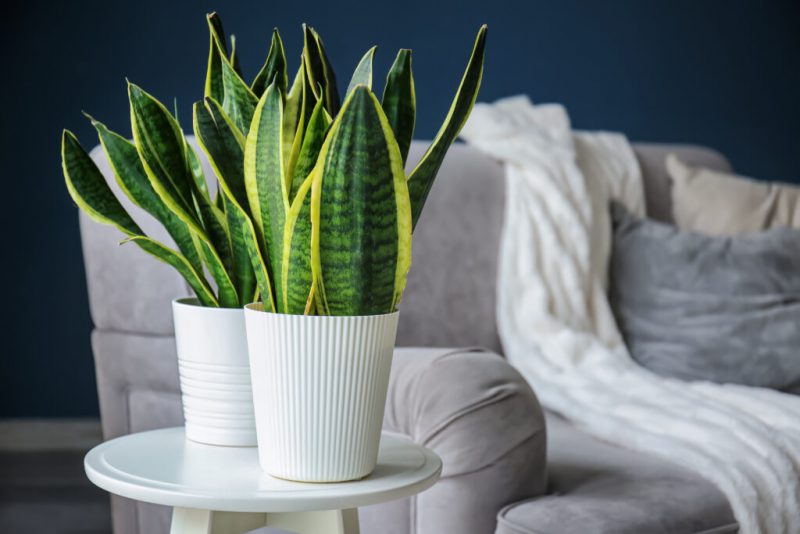 Homesfornh.com – Sansevieria is an evergreen plant with some hard fleshy leaves. These leaves stand to face the sky, some species have small curly leaves. Sansevieria becomes an ornamental plant because it can purify dirty air, especially in the indoor environment. You may see that it is a simple plant to thrive indoors, but it looks catchy to give a greenery accent in the room. Put this plant in every room to get a fresh ambiance such as in your bedroom, living room, dining room, and kitchen. It adjusts to any environment at home, as long as it gets enough water and sunlight. For that, in this article, we will discuss Sansevieria Plants: A Unique and Aesthetic Decoration for Your Home. Our discussion will start from the care of these ornamental plants to the right variety of decoration ideas using these ornamental plants. Let's discuss!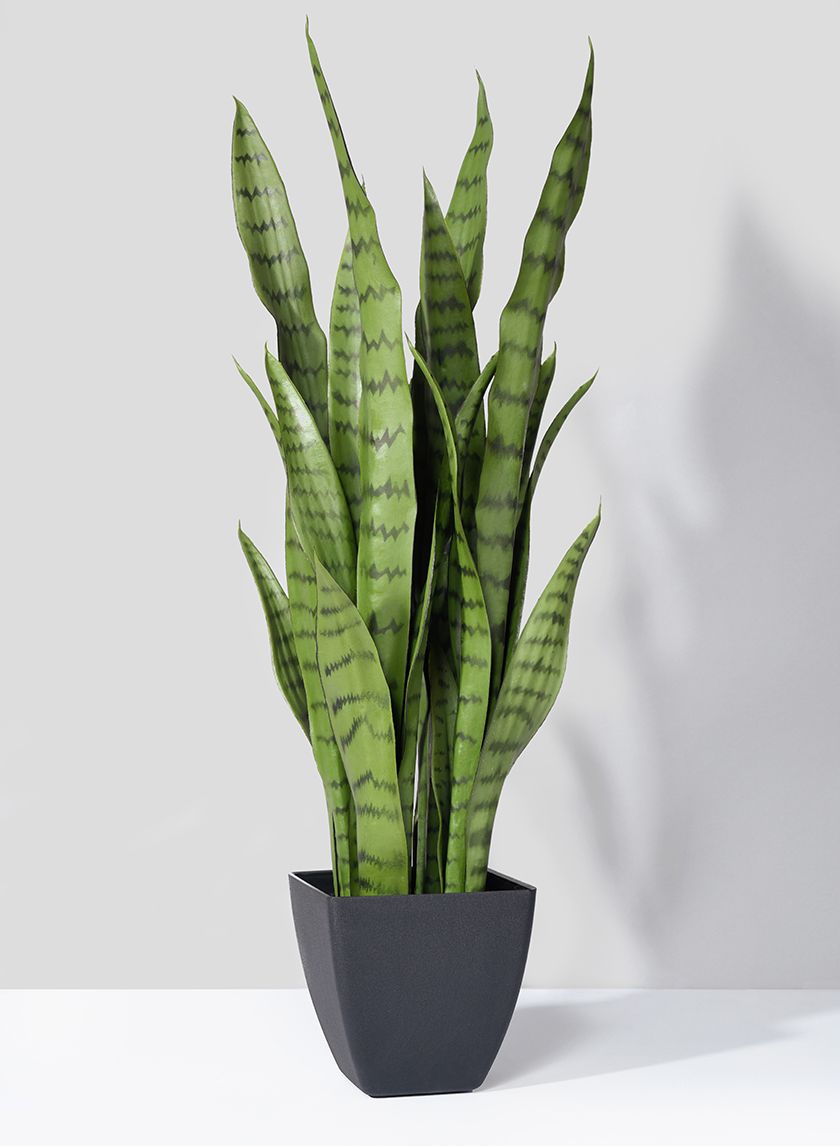 Tips for Caring for Your Sansevieria Plants
A healthy ornamental plant that grows well is a fun thing for you to have. This also applies to the Sansevieria plants that you have. For that, here are some tips that you can follow in caring for your Sansevieria plants. But before that, make sure you have prepared a variety of gardening tools so that Sansevieria plant care is easier. Let's discuss them one by one!
Watering
Sansevieria is a perennial plant that lives well even in dry soil. This plant has fleshy leaves to save minerals and water. Thus, it needs water when the soil starts to dry. Watering this plant twice a week and you can give more water in a hot season.
Fertilizer
Even though fertilizer is an additional element to make your plant grows well, but it is important to give your plant enough fertilizer in a certain period. Having too much fertilizer causes yellow leaves and wilting leaves. Give it once a month is good. Potting mix is a good fertilizer for your Sansevieria.
Environment and Humidity
Sansevieria is an easy plant to grow indoor or outdoor, you need to consider the environment for this plant. In the first week after planting, this plant needs to adjust to a new environment. Thus, if you find it turns yellow when thriving indoors, then give it enough sunlight and don't let it stand in the soggy soil.
Pruning
You would like to prune your Sansevieria for some reasons. First, it grows bigger and the container is too small. Second, you want to get more Sansevieria plants in other places. Third, it gets pests and diseases.
Sansevieria As an Aesthetic Decoration
Ornamental plants such as Sansevieria will greatly affect the appearance of the interior of the house that you have. In addition, you can also create a variety of unique and aesthetic accents using these ornamental plants. The green leaves have an attractive shape, color, and pattern to beautify your room. Sansevieria is an evergreen plant to decorate the interior. Read the ideas below if you want to get a nice position to thrive Sansevieria. Let's discuss!
Add Sansevieria Plant in Your Indoor Garden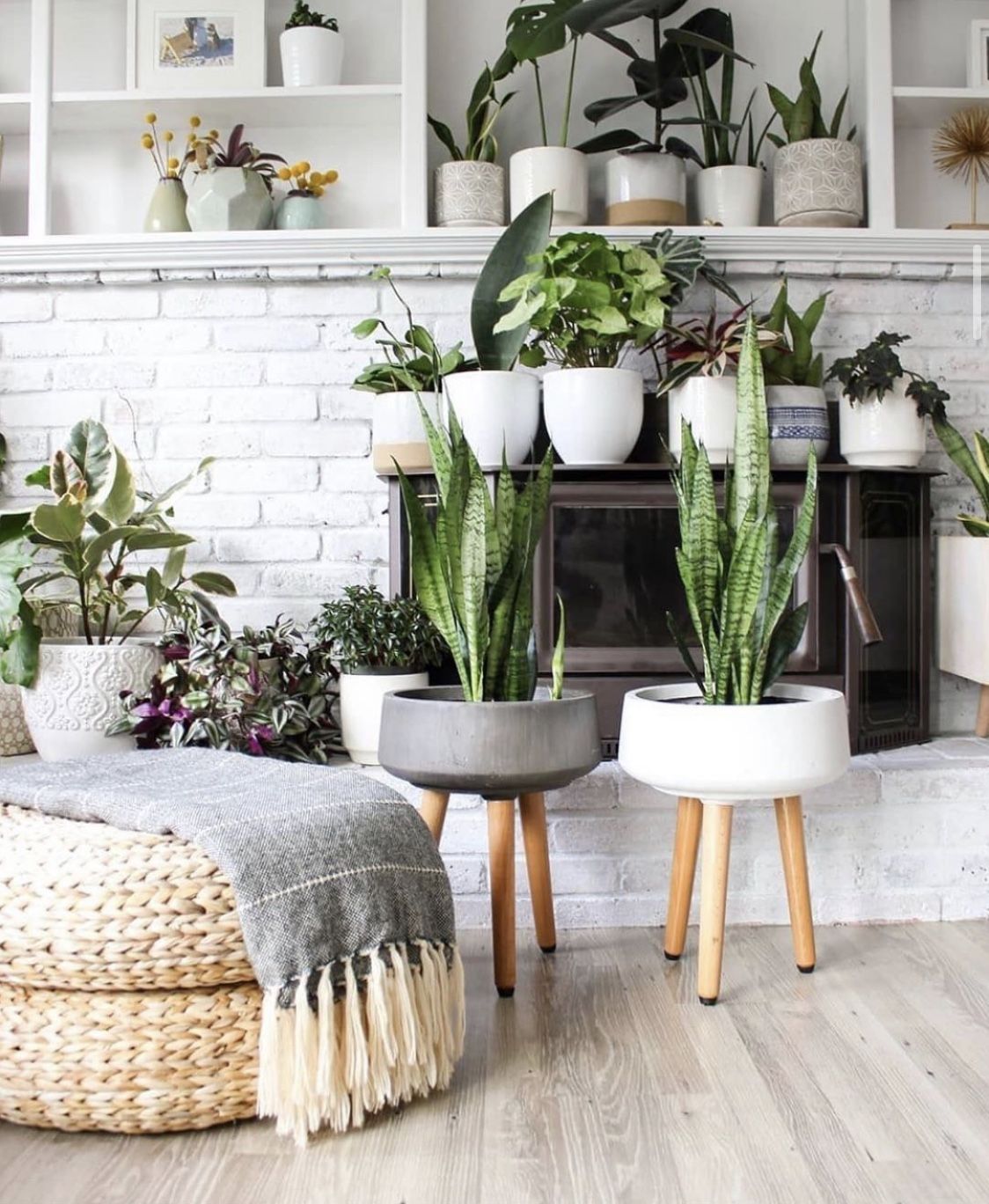 Sansevieria is a perennial plant that includes 70 species on the earth. Thriving this plant indoors is easy because it is succulent that suits normal to dry temperatures. Sometimes, you need to grow it near the other plants to make stable humidity. The oxygen and natural temperature from other greenery plants create a fresh and cool nuance. If you like to plant some greenery plants indoors, then it will be a small garden in your living room. These plants bring a fresh atmosphere naturally.
Put it Near the White Wall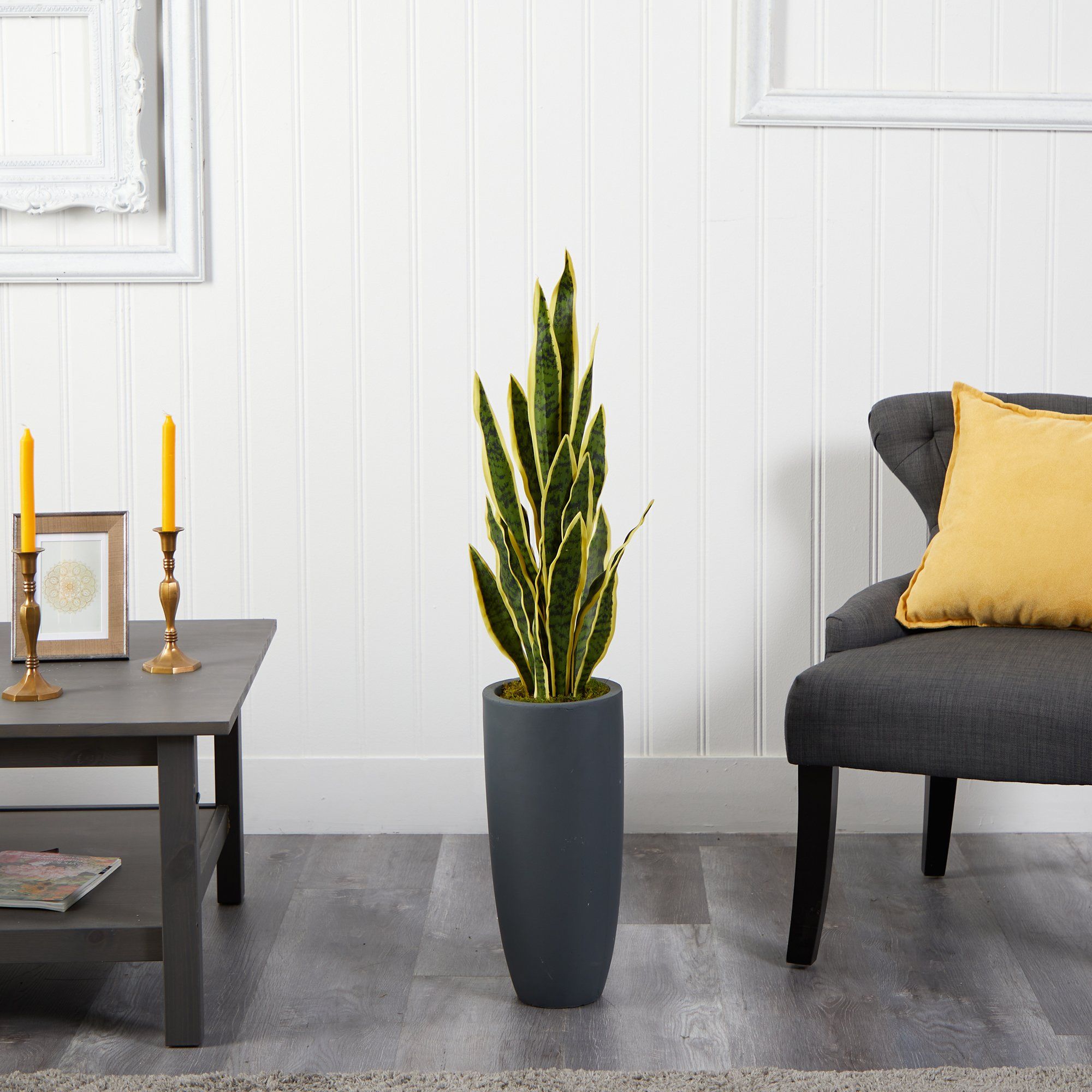 Grow your Sansevieria near the white wall gives an eccentric look. It brings a greenery accent near your white wall. Create a nice decoration for your living room by growing them in a colorful pot. You can adjust it to your couch or table. Moreover, you can grow it in a long pot to adjust its long leaves. Like other typical succulents, Sansevieria grows well at dry temperature, then it needs less water in your living room.
Create a Masculine Impression in Your Living Room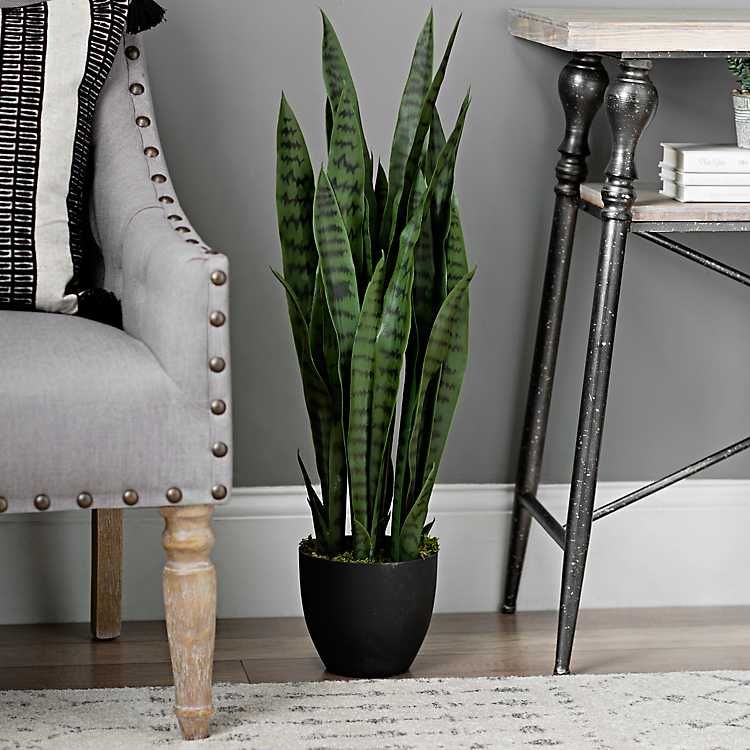 The species of Sansevieria Futura Robusta has darker green leaves. This plant has grayish colors and striped deep green lines on each leaf. You will find a deep green nuance by growing this plant near your dark furniture. The grey wall is compatible with this plant. Besides, the other black accents in your living room are also nice to put near your Sansevieria Futura Robusta. Make sure that it stands on a wide space, in case your Sansevieria grows taller. This plant commonly has 60 cm in height.
Warms the Look of Your Fireplace
Some people have a fireplace in their living room. This layout is beneficial to merge two places in one room. You may often see the unique decoration of a fireplace. It offers an attractive spot to put some ornamental plants. Growing your Sansevieria indoors makes it easy to explore your living room interior. The space near your fireplace is interesting to have some greenery accents then Sansevieria looks good to fill this space.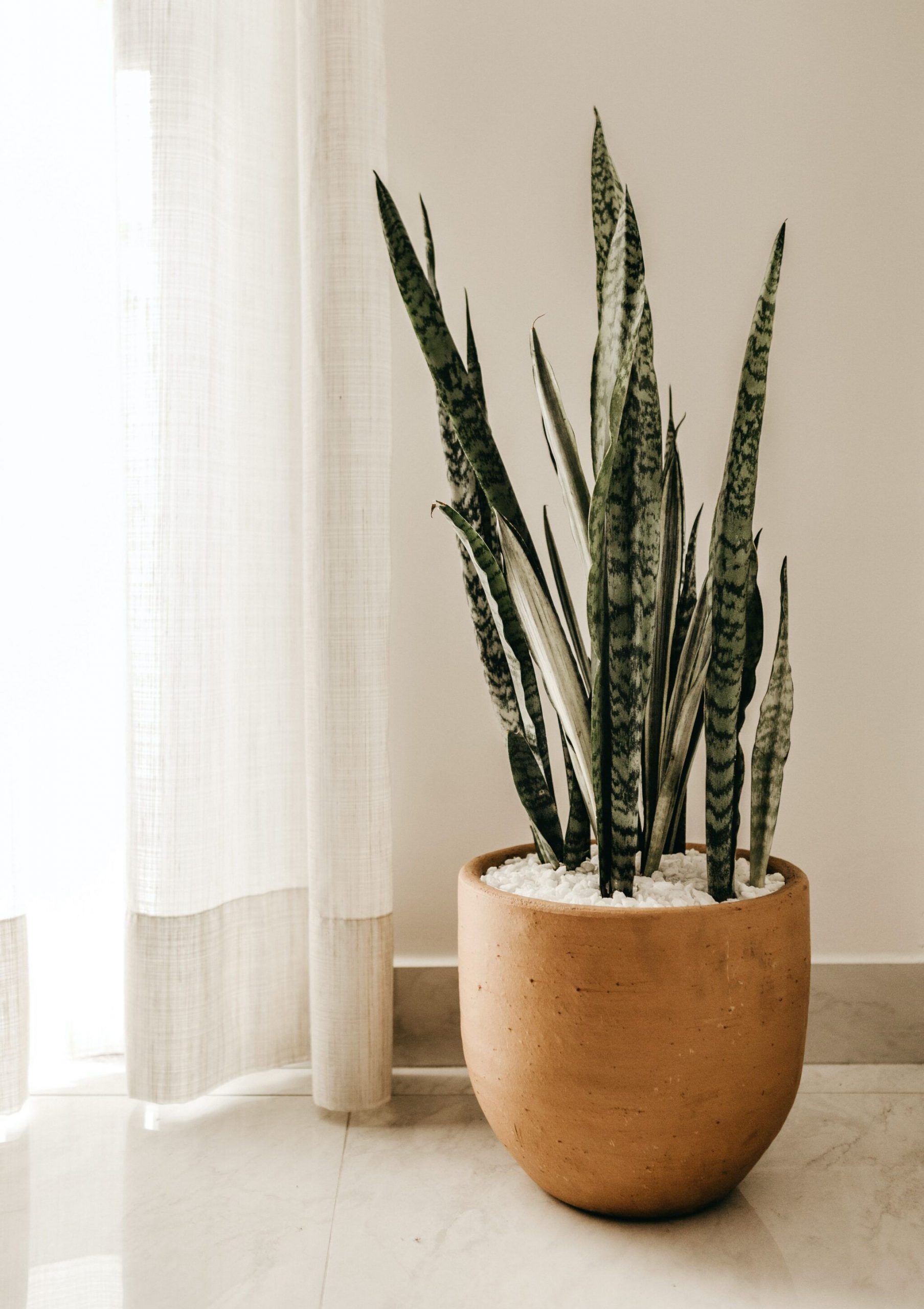 The use of curtains in a living room is to protect your room from sunlight and give privacy to you. You can pull your curtain to cover the entire window or let it hang on the edge to get fresh sunlight. You can hang a pair of interesting curtains such as lace curtains. These curtains are interesting to beautify your living room, then it looks more catchy to grow some Sansevieria plants near the curtain. The green leaves give a contrasting effect on your curtain, especially the white curtain.
Have Fresh Air in Your Bedroom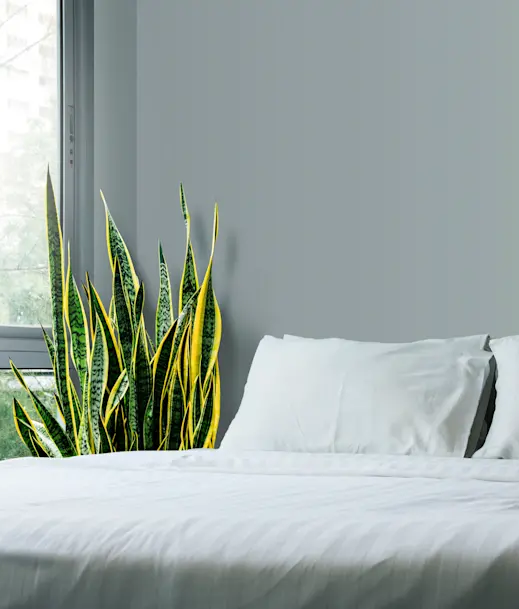 Wake up in the morning is good for your bones and brain. The morning air gives a positive atmosphere to start a new day. Having some Sansevieria plants in your bedroom is beneficial to help you get fresh air every morning. Moreover, if you grow this plant near your bed, it can reduce the pollutants when you sleep. The green leaves can absorb pollution such as Benzene, Formaldehyde, and Trichloroethylene (TCE). Thus, your bedroom will be fresh and healthy.
Decorate Your Bookshelf to Invigorate The Bedroom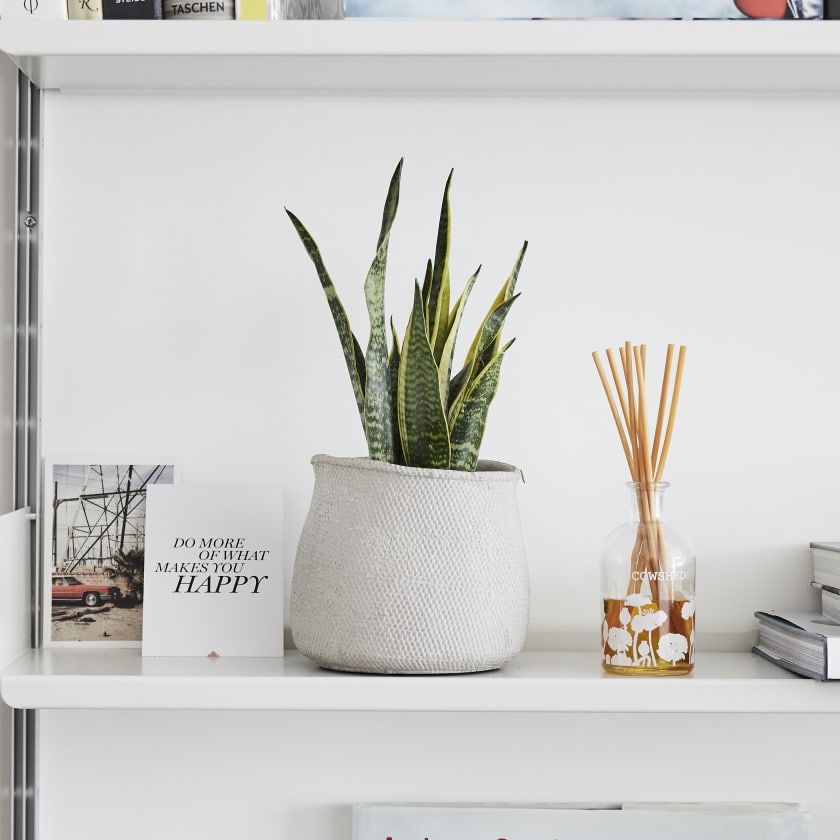 If you like to display some attractive things, you may install a bookshelf to maintain this stuff. The attractive ornaments give a different perspective in a bedroom. It can be a focal point in your bedroom, then complete the decorative things in your bedroom by growing Sansevieria. You can put it on your bookshelf with other ornaments. To make it fresher, put a room diffuser near your Sansevieria, then arrange the other things to shift a good spot in this furniture.
Modify Your Bedside Table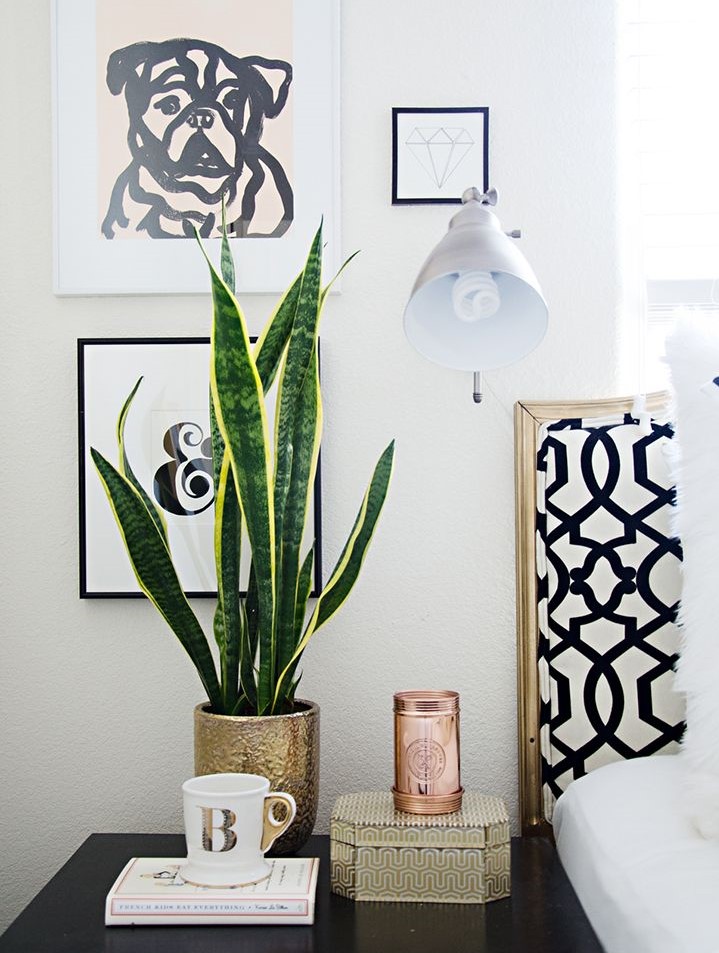 Since your Sansevieria plant can decorate the interior in any room, it is necessary to arrange the things on your bedside table. This table is an important piece of furniture to have in a bedroom. You will need it to put some things to use in the bedroom frequently such as a lamp table, book, smartphone, a glass of water, and even your Sansevieria. This plant transforms the look on your bedside table. It invigorates the decoration. Moreover, create an alluring layout by growing Sansevieria on this table is essential to pick up the natural atmosphere of the surrounding.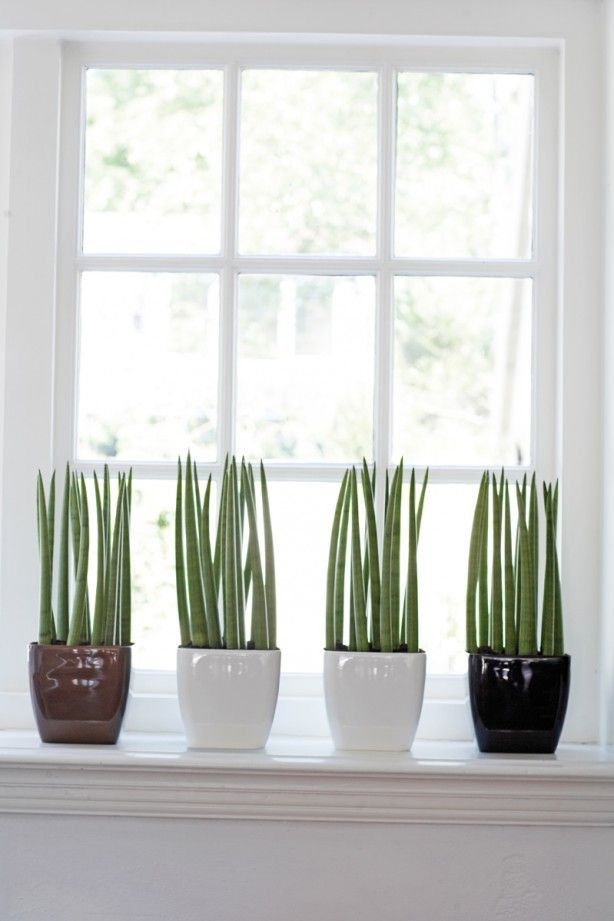 An attractive Sansevieria is nice to put on a windowsill. This plant needs bright sunlight, then this spot is essential to fulfilling their need. Growing your Sansevieria on your windowsill gives a scenic landscape in your bedroom. Even though your bedroom is narrow and looks fusty, this plant creates a fresh impression. Moreover, you can grow the species that will draw attention by its interesting shape. Sansevieria Cylindrica has long cylinder leaves to attract attention. It can grow to 90 cm in height.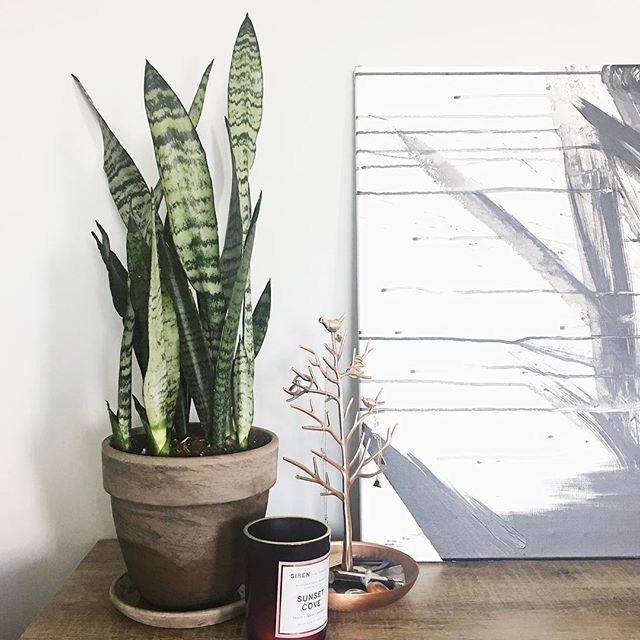 Arranging the ornaments in a room is not easy, especially to mix and match the interior design. Some bedroom designers like to combine modern ornaments like metallic things and greenery plants. This combination creates an attractive decoration. Moreover, it looks nice to put in the same place. Even though it feels like a transitional design but catchy enough to beautify the corner table. Thus, growing your Sansevieria on a wooden table with other metallic ornaments is good to try.
Conclusion
Thus our discussion about Sansevieria Plants: A Unique and Aesthetic Decoration for Your Home. Sansevieria includes in succulent. That's why this plant adjusts dry soil and normal temperature. It needs less water in the winter season but needs to water it twice a week in the summer and spring seasons. Growing this plant indoors may give a greenery accent to your room. Thus, it is nice to decorate any room such as the living room and bedroom. It can purify the dirty air and pollutants. Hopefully, the ideas to thrive in Sansevieria for the home interior will inspire you to have this plant in your home. Happy gardening!