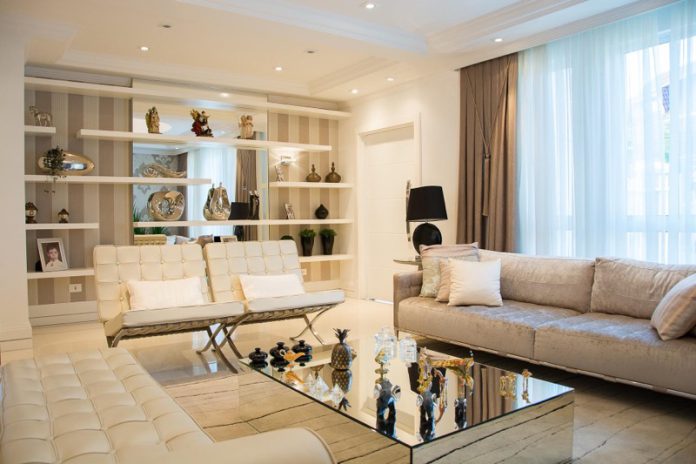 Nowadays, the real estate sector is booming – and this is hardly surprising because if there's anything the last two years have taught us, it's to never take anything for granted and make the most of what you have. In other words, why wait? When you can do it today, go for it – and that's what homebuyers are doing. They are seizing the day – and if you have a property or property development for sale, you'd want to attract the right buyers by showcasing a home and making buyers see its full potential. It means creating a great show home – a testament to how a home should look that would make buyers sit up and take notice. It's all about the details rather than the big picture, but what are these details? Here are the top tips for having a show home look to attract property buyers.
The first thing you have to do – whether you have a newly-built property or a property that has recently been remodelled – is to give it a good cleaning. Without a doubt, a good show home is spotless – which means there isn't a spec of dirt to be seen anywhere, as good showhome interior design experts such as Blocc know very well! But whilst keeping everything within eyesight clean, which is a given, you have to go further and clean where people don't normally look – but where property buyers would keep a close eye. Make sure the inside of the cupboards are clean, and the oven should be clean as well. Make it sparkle and shine. As everyone knows, having everything squeaky clean makes a world of difference.
Make that kitchen be a focal point
Whilst all the rooms in a home are undoubtedly unique; there is something to be said about the kitchen. All the household members will converge in a kitchen, and for most people, it's the centre of a home. Make your kitchen a star and focal point by showing how clean and free from clutter it is, but consider the small details. Whilst you can always choose to fill it to the brim with the latest kitchen gadgets and appliances, make sure you leave a touch here and there. For instance, a vase of flowers will add a pop of colour and fragrance to any room, but why not go further in the kitchen by displaying a bowl of grapes or lemons? You can even go for the smell of biscuits permeating the space (and the whole house) by microwaving a batch of biscuits and displaying it on the kitchen counter for everyone to grab a biscuit or two.
Add freshness and crispness with white bedding
Of course, the bedrooms will also attract the right buyers and to give it a clean and fresh look all around, use white bedding. You can make it more uniform by putting it up in the master bedroom and all the bedrooms. Then you can play around with colourful cushions and a cushy throw to showcase each room's personality and style. Afterwards, don't forget to add the accessories – a few picture frames and lamps strategically placed in the corners add a depth of warmth to each room and give it a nice glow.