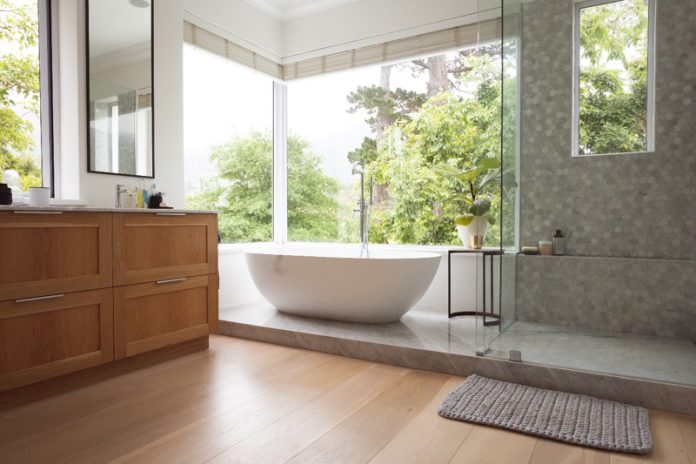 Modern design is a term that gets thrown around a lot. But it's a specific interior design style that evolved from the early- to mid-twentieth century. It became more popular with industrialization and inspired interior design between the 1940s and 1960s and post-modern interior design after the 70s. Modern interior design leveraged the power of industrialization to influence the home's architecture, interiors, and furnishings.
Here is everything you need to know about modern design.
The Basic Tenets of Modern Design
A few elements define what makes modern design…well…modern.
Emphasis on Clean Design Lines
Before modern design, interior design styles used to feature dramatic elements, hefty textures, dark themes, and a lot of ornamentation. These earlier styles could be categorized into Victorian, Renaissance, and Gothic designs. At the turn of the 20th century, modern design took over with its uncluttered approach that included clean design, straight lines, and a general affinity to minimalism.
Neutral Colors are King
In modern design, you stick to a basic color pallet filled with tones of beige, white, grey, and even black. Earthy tones dominate the modern design, so you might have lighter tones on the walls and then darker earthy tones for floors or furniture. Indoor plants are also a big part of modern design. There are no bold splashes of color or walls with eclectic patterns on them. The idea is to give an open feel to the home that dissolves with the outdoors.
Experimenting with New Materials
The industrial revolution introduced many new materials (apart from wood) to construct furniture – molded plywood, steel, and even concrete. The practicality of the furniture was a priority, but it had to be easy on the eyes too.
The choice of material used varied with the region. Germans created the iconic Wassily chair, and Americans introduced the Eames lounge chair. In contrast, Brazilians stuck to using locally sourced, natural wood to build their furnishings.
Long, Low, and Simplified Furniture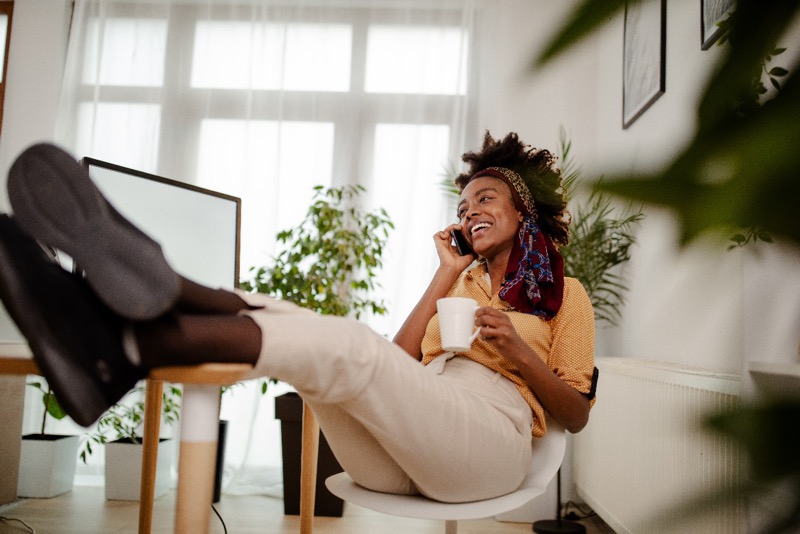 It is also worth mentioning that modern design is characterized by long and low furniture. The lines were uninterrupted and clean. Saarinen's Tulip Arm Chair, for instance, encapsulates the design mentality well. In the words of its designer, Eero Saarinen, "The undercarriage of chairs and tables in a typical interior makes an ugly, confusing, unrestful world. I wanted to clear up the slum of legs. I wanted to make the chair all one thing again."
Open Floor Plan
Modern design reduces the number of walls, and leans towards open floor plans. Instead of walls, modern design relies on furniture to distinguish between different spaces. Coffee tables and couches separate the living room from the dining area. A kitchen counter offers a visual divider between the kitchen and the rest of the house.
Such a plan also ensures that the space receives maximum natural light. So, even the windows are generally wide and left un-draped.
Major Influences on Modern Design
Modern design is the product of a variety of design influences from different parts of the world in the 20th century. These influences underline functionality, emphasize the abstract, and insist on simple-yet-impactful design. Here are the major influences that shaped modern design.
Dutch
Staatliches Bauhaus, popularly known as Bauhaus, is a German school of design that grew into an art movement around the beginning of the twentieth century. The central idea of the Bauhaus movement was to make fine arts functional, be it architecture, interior design, or the visual arts. Their experiments with shape are widely seen in the furnishing used in modern interior design.
Modern Art
The maximalism of Victorian design feels outdated in the wake of the modern art movement. The movement advocated function-over-form philosophy. Modern home design grew out of this movement, and it was fueled by industrialization. Steel, glass, and concrete were now used to build the clean lines modern art inspired. These included floor-to-ceiling windows, flat roofs, open layouts, and more.
How is Contemporary Design Different from Modern Design?
Contemporary design is the ongoing evolution of interior design. It is not an interior design style that can be defined by specific characteristics but a blanket term used to refer to the current developments in interior design. On the other hand, modern design refers to a specific time in history, characterized by specific design philosophies.
Modern design is about minimalism, clean lines, and the use of earthy materials and tones. On the other hand, contemporary design is still creating an identity for itself. You may come across a contemporary home with geometric lines, grey tones, and an open layout or stumble upon one with asymmetric furnishings, and ubiquitous splashes of color.
So, a design that is being called contemporary today may just be a fad and blow over tomorrow. Alternatively, a design trend may come to define this era, but we can make that call in, perhaps, 50 years from now.
Give Your Home a "Modern" Touch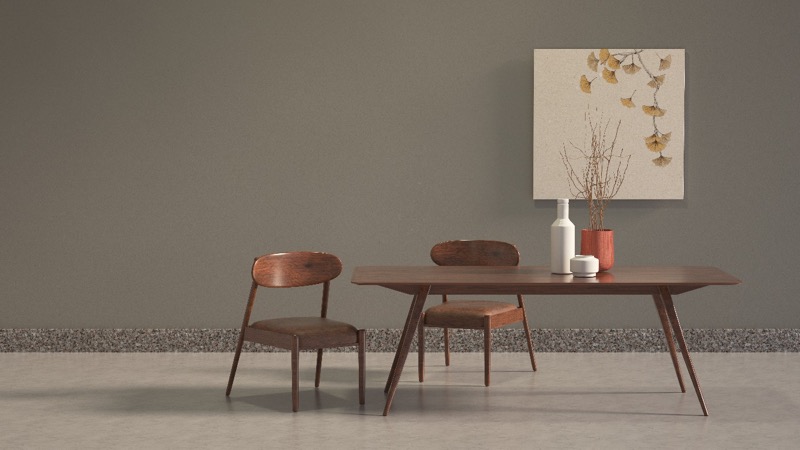 Modern interior design lets you get out of the clutter, appreciate minimalism, and create your unique style. From choosing the right tones for your walls to welcoming a new plant into your house, modern design can help you create a warm, inviting, and practical space in no time. Get recommendations from an expert on how to reinvent your space and create a sense of harmony with modern design.
If you are looking to upgrade your home into a modern space, get in touch with a designer who specializes in it. You can then discuss your core demands, and they can recommend you the tones, textures, and colors that fit your needs. A qualified modern interior designer will declutter your space while retaining its function.