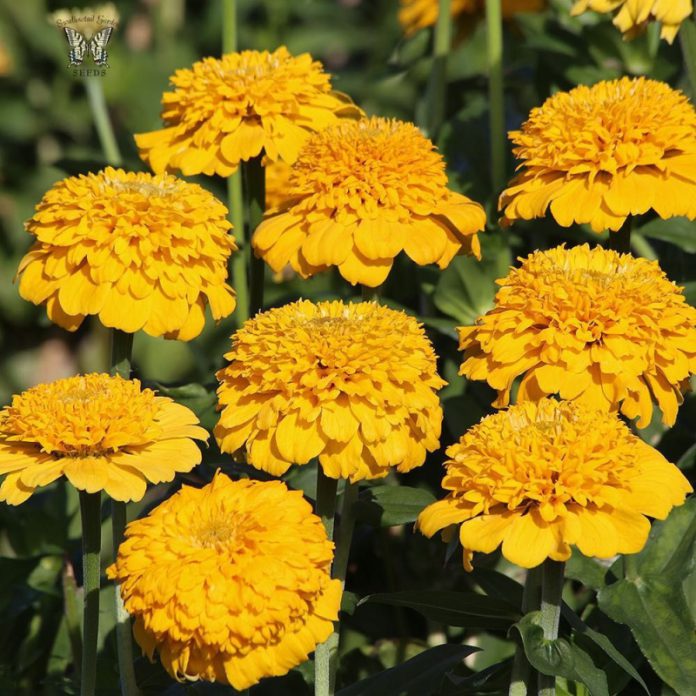 Homesfornh.com – A yellow flower has a striking appearance. It adds an energetic impression to the garden. You can grow some yellow flowers to enliven the summer vibe. The annual flowers are interesting and easy to grow. Also, most of them are versatile whether it grows indoors or outdoors. If you need some fresh ideas, here are 17 Yellow Annual Flower Ideas to Make A Striking Summer Garden.
Calibrachoa
Calibrachoa or Calibrachoa sp is a sun lover. It resembles a Petunia flower in habit and appearance. Calibrachoa is a popular yellow flower that grows best in hot weather. This striking flower can grow up to 24 inches. Their small trumpet flowers will reach 12 wide. So, Calibrachoa can be invasive when growing in the garden. There are popular varieties of Calibrachoa, such as Aloha Kona Yellow, and Superbells Yellow.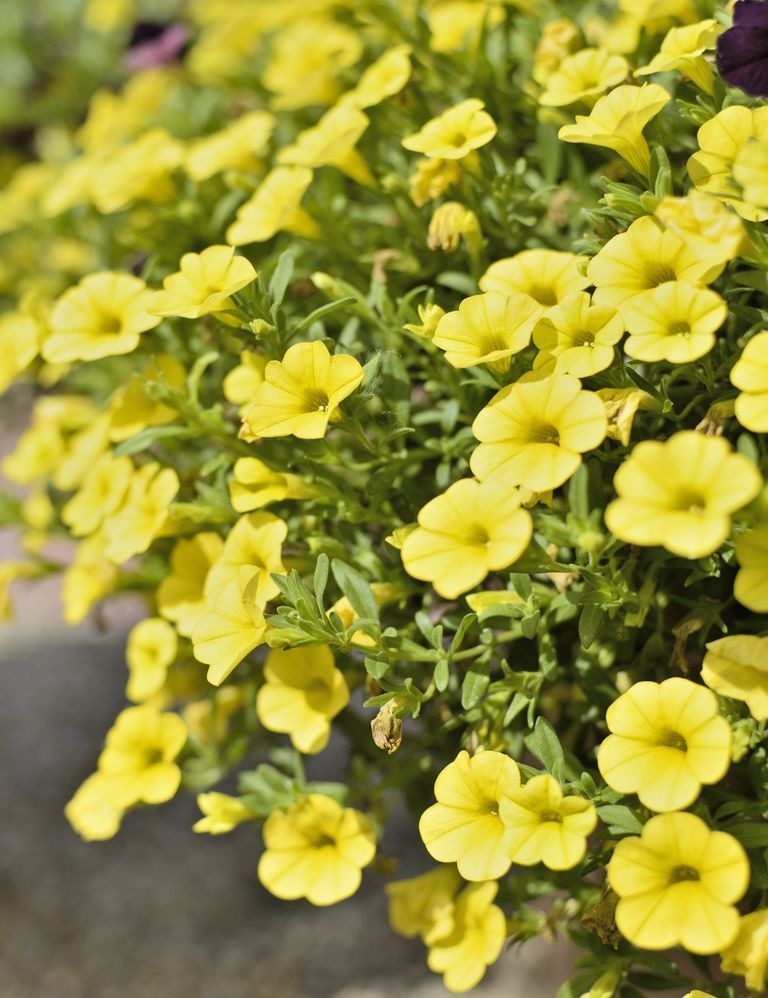 Calibrachoa loves sunlight. You need to plant it in a sunny location. It looks perfect to grow wider in a container. Calibrachoa will show off their trailing habits. This yellow plant blooms prolifically along the seasons. The deadhead Calibrachoa flowers will encourage new flowers. Thus, fertilize this plant to support its growth.
1 of 17
Lantana
Lantana is another sun lover. This plant can grow up to 12 inches. It tolerates warm to hot weather. Lantana can be your choice to improve the summer garden. This is an ideal plant because it tolerates drought and heat. Their small flowers are attractive and make a perfect ground cover.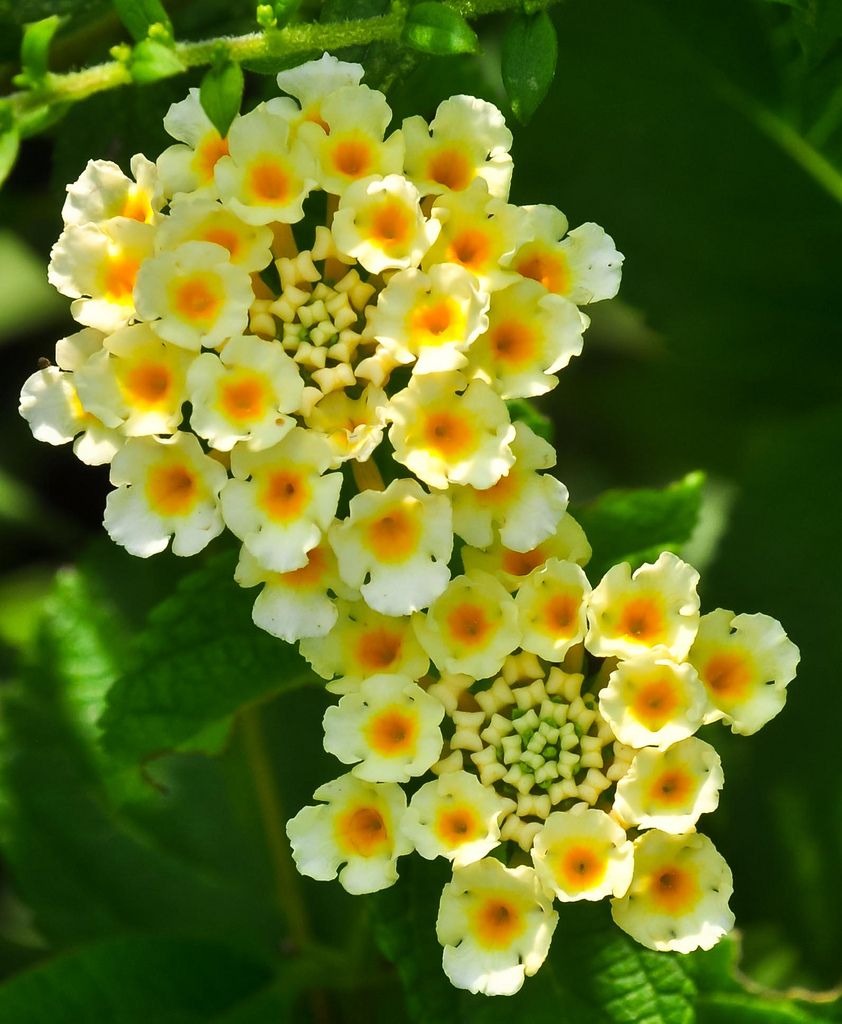 You can grow this plant along the garden path. The creeping Lantana will decorate the summer garden beautifully. After the blooming, Lantana will produce small purplish berries in the late summer. You can let the berries dry on the plant before harvesting. Then, this plant will continue to grow throughout the seasons.
2 of 17
Marigolds
Marigolds are popular plants. It has various colors and shapes. Marigold is also known as Tagetes spp. This plant is a sun lover, so they grow happily in a sunny location. Marigolds can mature to 24 inches. Some gardeners like to grow Marigolds in their gardens. This striking flower is interesting to grow throughout the seasons.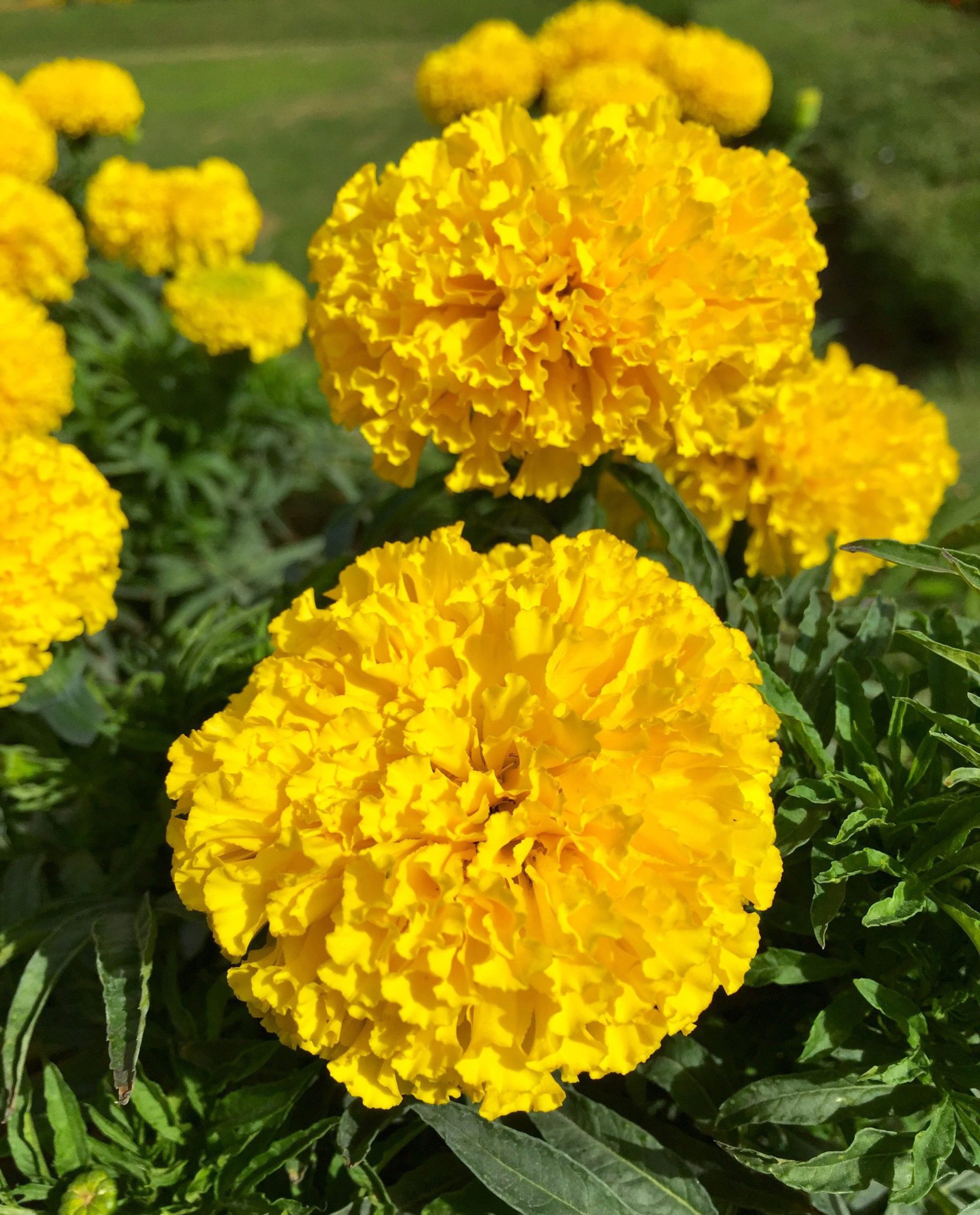 Moreover, Marigold is useful as a plant companion. French Marigolds are beneficial to attract good insects. This flower is a favorite nectar source for bees. Besides, the Marigold is an easy-growing plant. It requires basic needs like moderate water, sunlight, and fertilizer or soil nutrients.
3 of 17
Cannas
Canna is an interesting yellow plant to grow in the summer season. This is a sun lover that will grow well in hot seasons. Canna tolerates drought conditions and minimum water. Like other plants, this flower grows taller up to 36 inches. Moreover, some varieties of Canna can grow taller than that.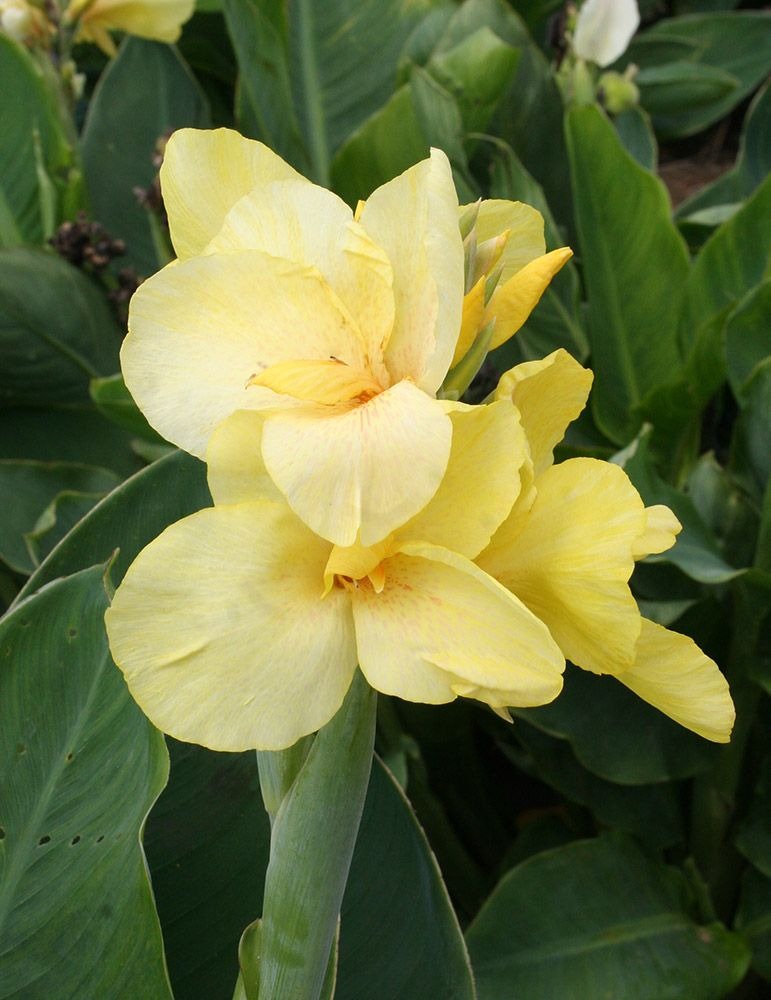 Canna is easy to care for. This yellow plant will stay compact in the soil and won't invade other plants. Thus, Canna is ideal to grow in a colorful garden. Moreover, this striking plant will survive the extreme condition. It even blooms in the first frost. The most popular varieties of Canna, such as Canova Yellow, and Toucan Yellow.
4 of 17
Calendula
Calendula or Calendula officinalis can be your next choice. Their yellow flowers are attractive to improve your summer garden. Also, this plant keeps growing throughout the year. This annual plant is a sun lover and grows up to 12 inches. Some people call it pot Marigold because both are from the same family.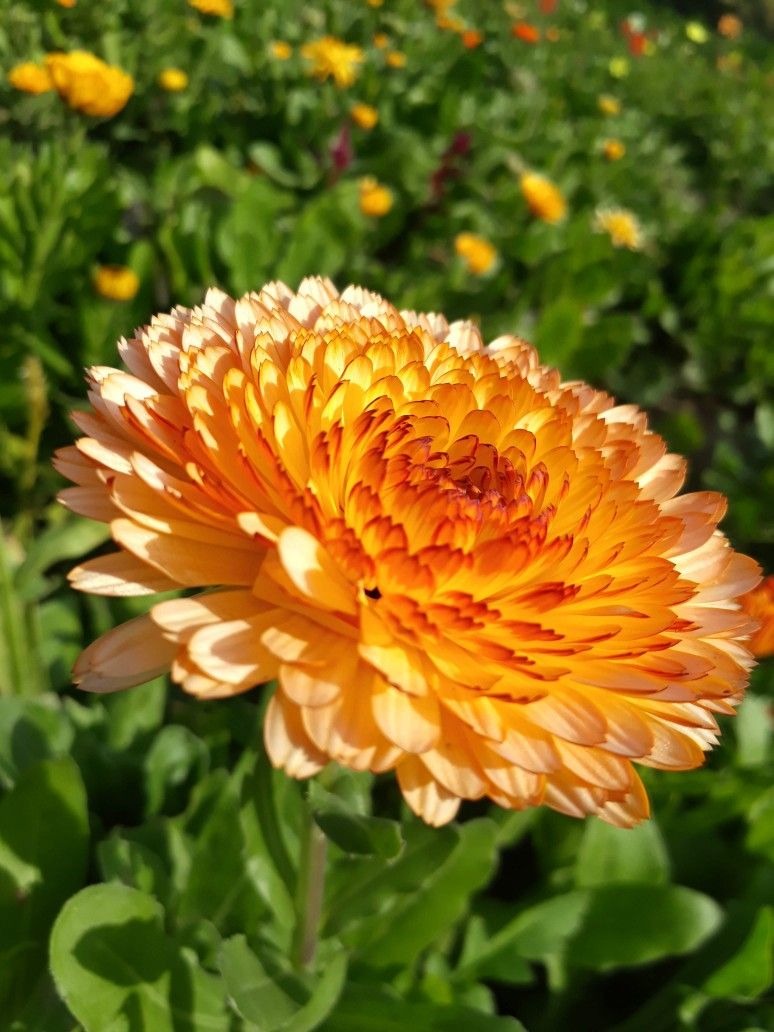 The golden and pale yellow flowers are stunning to make an eccentric accent in the garden. Also, you can grow Calendula in a pot as well. Then, keep them growing indoors to beautify your home interior. The most recommended varieties of Calendula are Pacific Beauty and Lady Godiva Yellow.
5 of 17
Purslane
Purslane loves the full sun. This flower can grow up to 24 inches when mature. It is an adaptive plant. Most Purslane plants can grow in the cool to hot seasons. Purslane is an ideal choice for a beginner. It is easy to care for. Purslane requires adequate water, sunlight, and soil nutrients.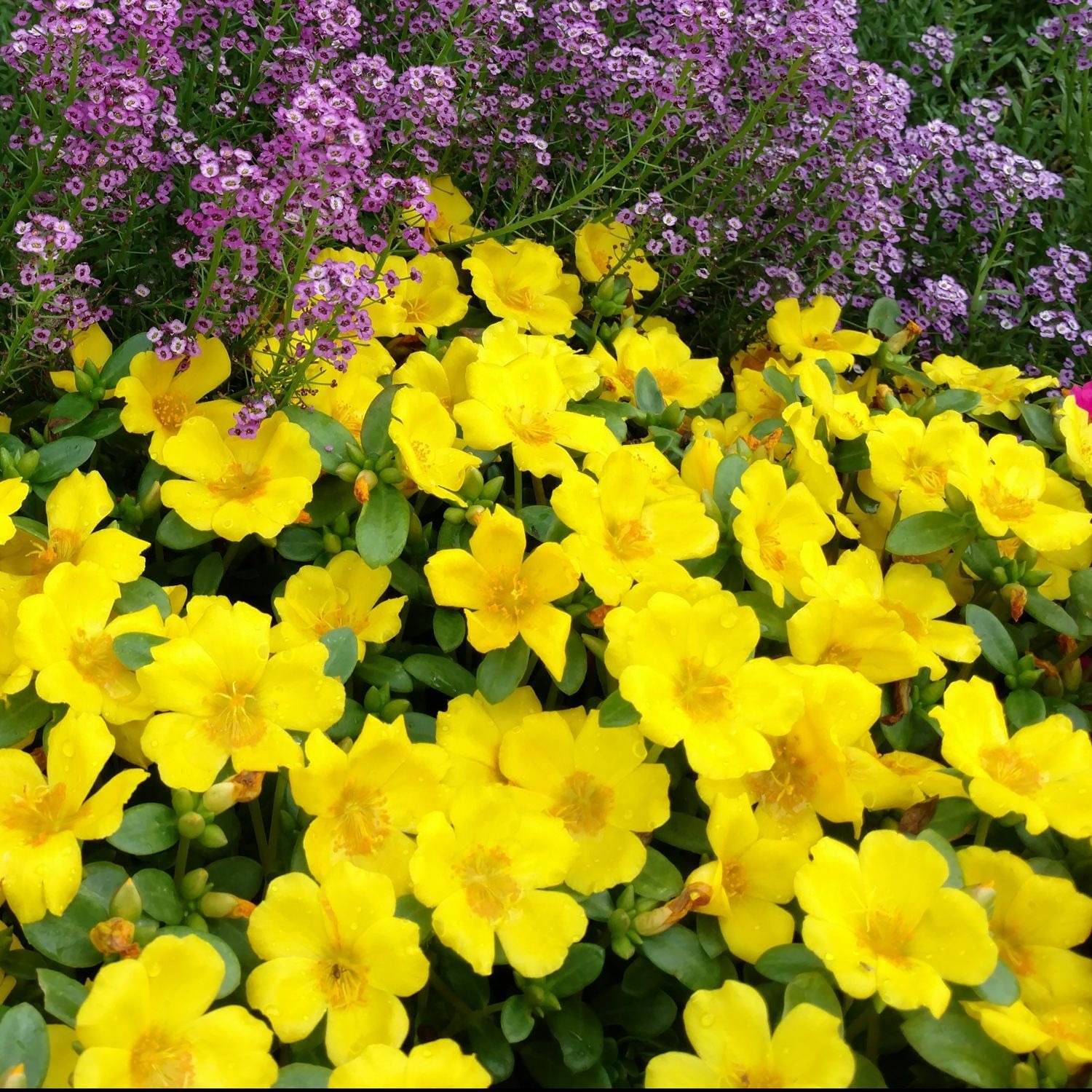 Ensure that it gets moderate water and never stays in soggy soil. Purslane can grow well in poor soil but prefers rich soil. You will love their waxy leaves and small dainty flowers. This perennial plant tolerates warmer climates. Purslane will produce seeds during the cool seasons.
6 of 17
Petunias
Petunia is a popular flower. It has some varieties that are attractive to grow. Petunia is a sun lover, so it is better to grow it in a warm summer. Some varieties of Petunia can grow to mature at about 36 inches. Many colors of Petunia that you can pick, like the yellow variety.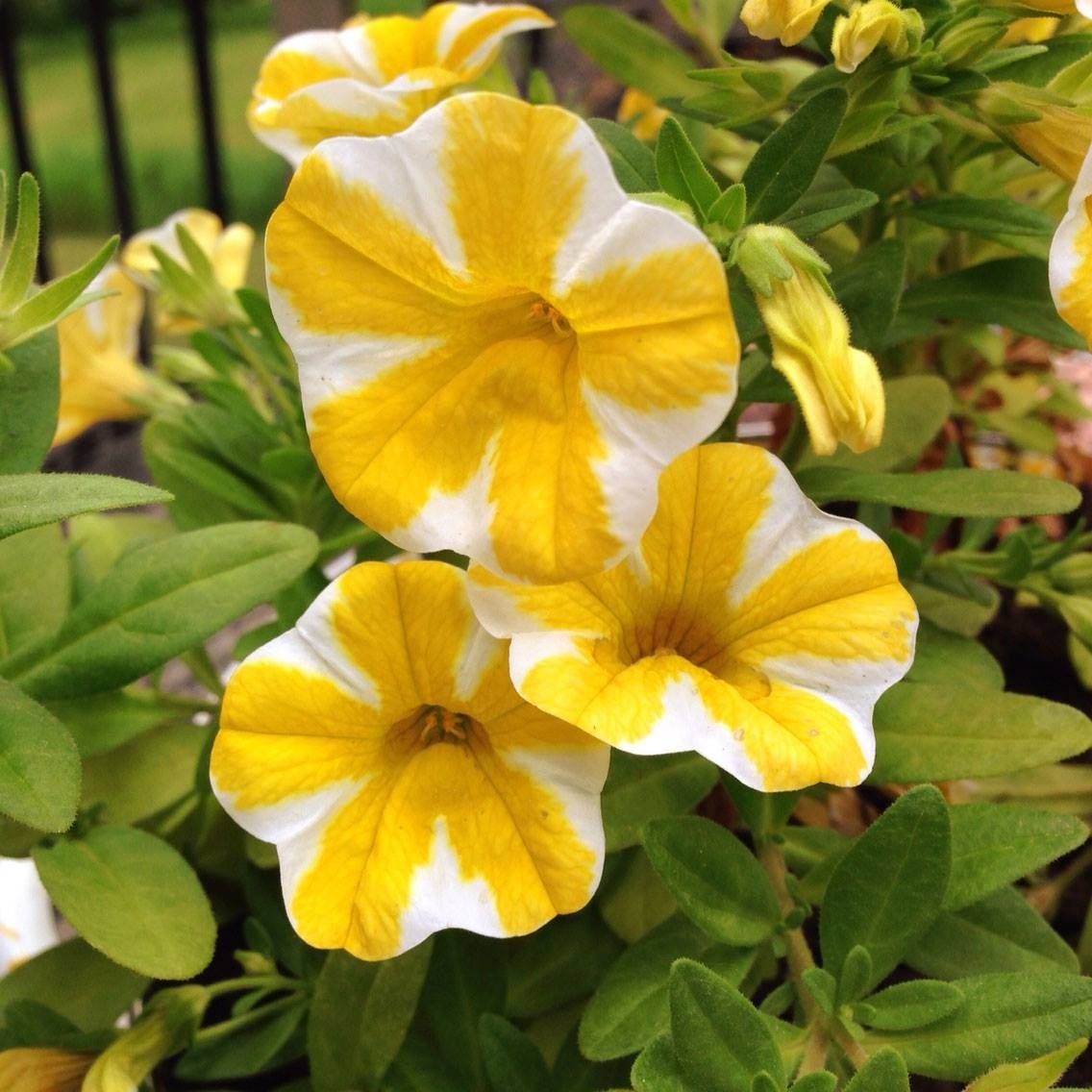 Petunia is easy to grow in almost any soil type. It needs regular watering in the first growing. Petunia withstands the dry and cool seasons. This plant blooms beautiful yellow flowers in the warm seasons. After blooming, cut off the deadhead to encourage new growth. The best varieties for your garden are Easy Wave Yellow and Mini Vista Yellow.
7 of 17
Bidens
Biden can grow well in full sun to partial shade. The mature Biden plant can reach 24 inches. It even can grow taller with good maintenance. This small golden flower is attractive. Biden plant has fern-like foliage. So, it looks stunning to grow indoors as a decorative accent.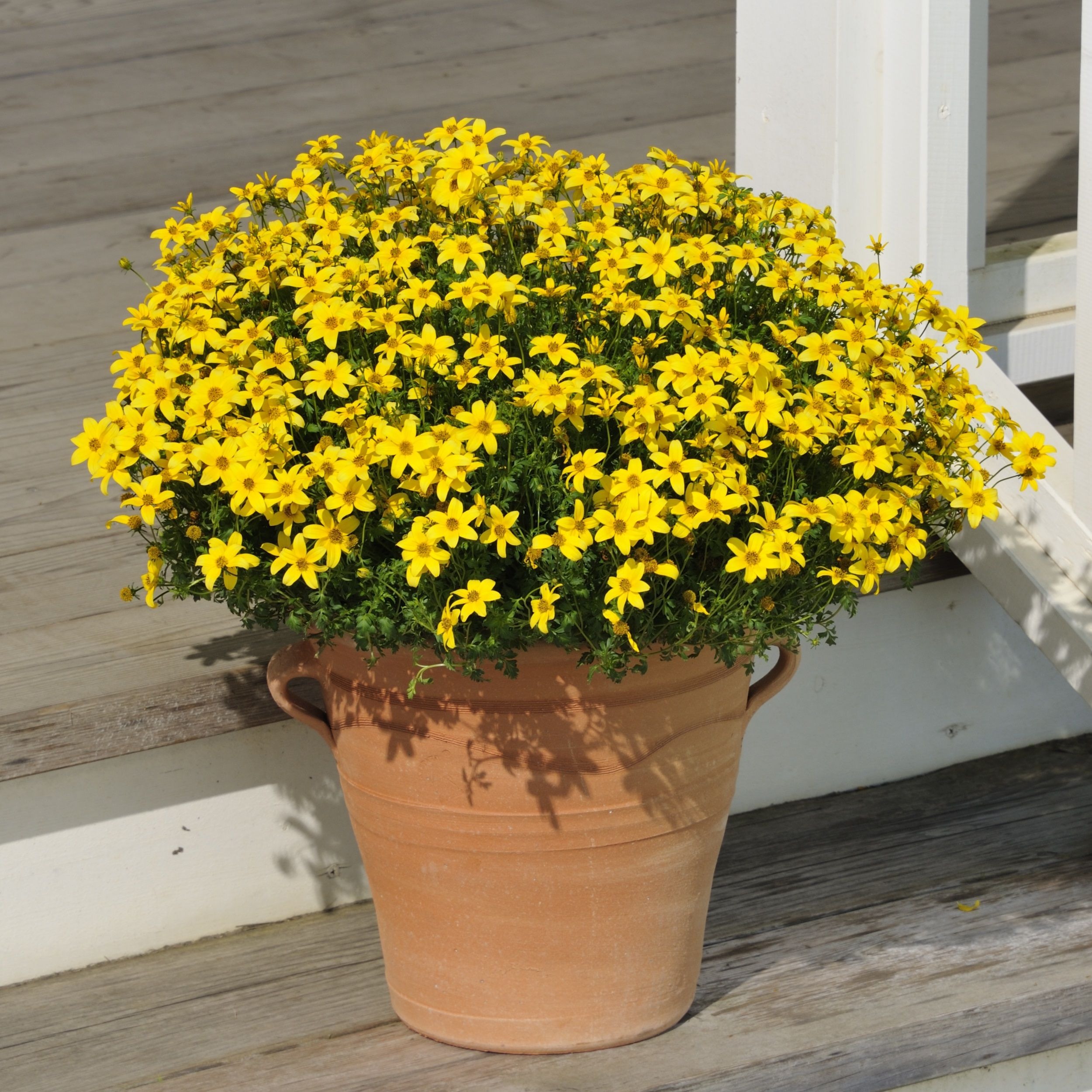 Biden is easy to care for. These yellow flowers have a trailing habit. Some people grow Biden plants in a pot or hanging pot. Then, they let the trailing run over the pot. After the blooming time, Biden's flower will turn to deadhead. Then, you must clean the deadhead to encourage new growth.
8 of 17
Torenia
The Torenia plant is also known as Shade. This partial sun lover is a fast-growing plant. Torenia can grow to mature to 24 inches. Also, it tolerates the coolest weather and hottest days. Like its botanical name, this plant tolerates direct sunlight. Torenia will grow well as an annual plant. It produces small bell-shaped flowers.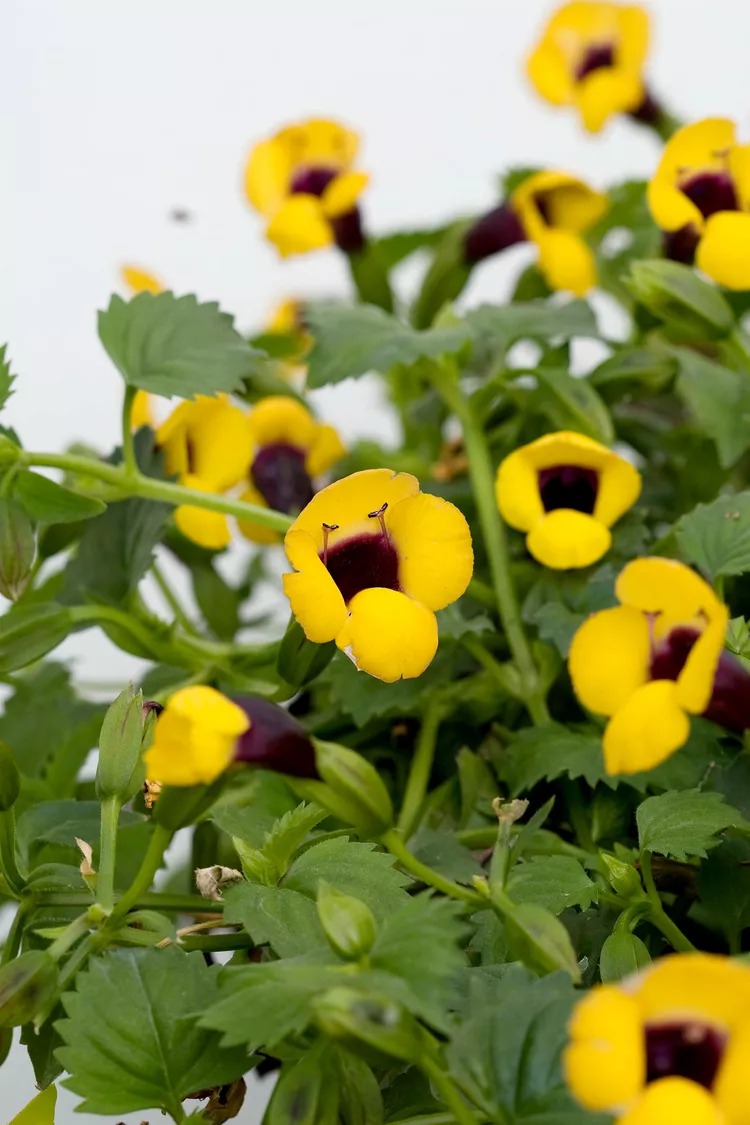 This plant has a trailing habit. So, you will see Torenia trails out of the container. The best location to grow Torenia is in a shady location. This plant is sensitive to bright sunlight because it causes the brown leaves. Moreover, Torenia has many varieties, so you can grow some Torenia plants with different colors.
9 of 17
Nemesia
Nemesia loves full sun to partial shade. This plant can grow up to 12 inches. It grows well in both cool and dry seasons. This yellow plant refers to a cape snapdragon and a small dainty flower. Similar to this plant, the Cape Snapdragon plant grows up to 10 inches. Both are attractive and striking to grow together.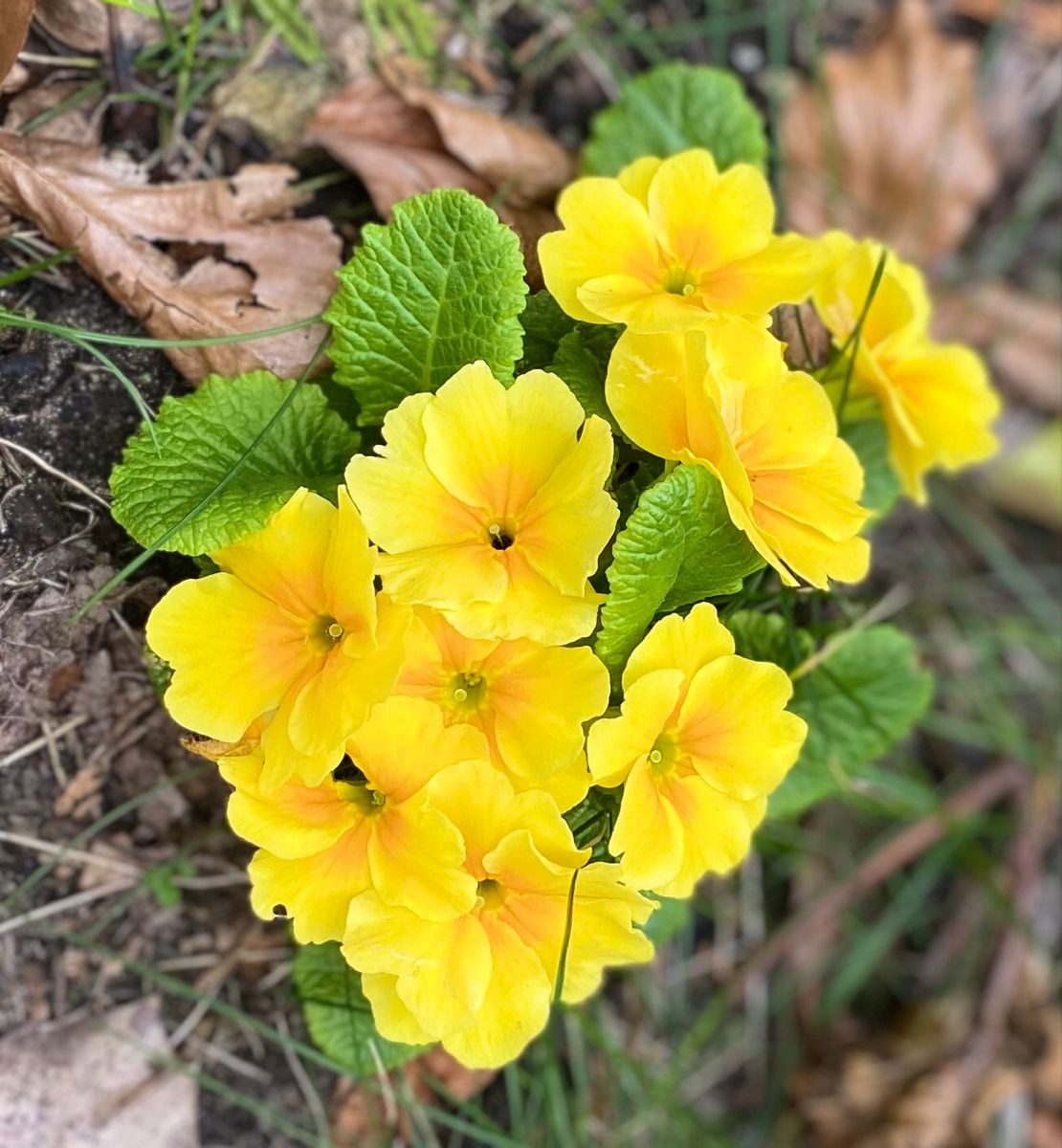 Nemesia is an adaptive plant. When it grows in a warm season, Nemesia will be better in a little shade. Also, this plant requires adequate water to keep them hydrated. In addition, you can aerate and fertilize the soil, if Nemesia is growing poor. The recommended varieties of Nemesia are Sunsatia Lemon and Spicy Yellow.
10 of 17
Begonia
Begonia is an easy-growing plant. It loves shade to partial sunlight. Begonia can grow to mature to 24 inches tall. This yellow plant tolerates cool weather, so it gets no problem during the winter season. Begonia will be best to decorate a shady area, such as a patio, garden, or balcony.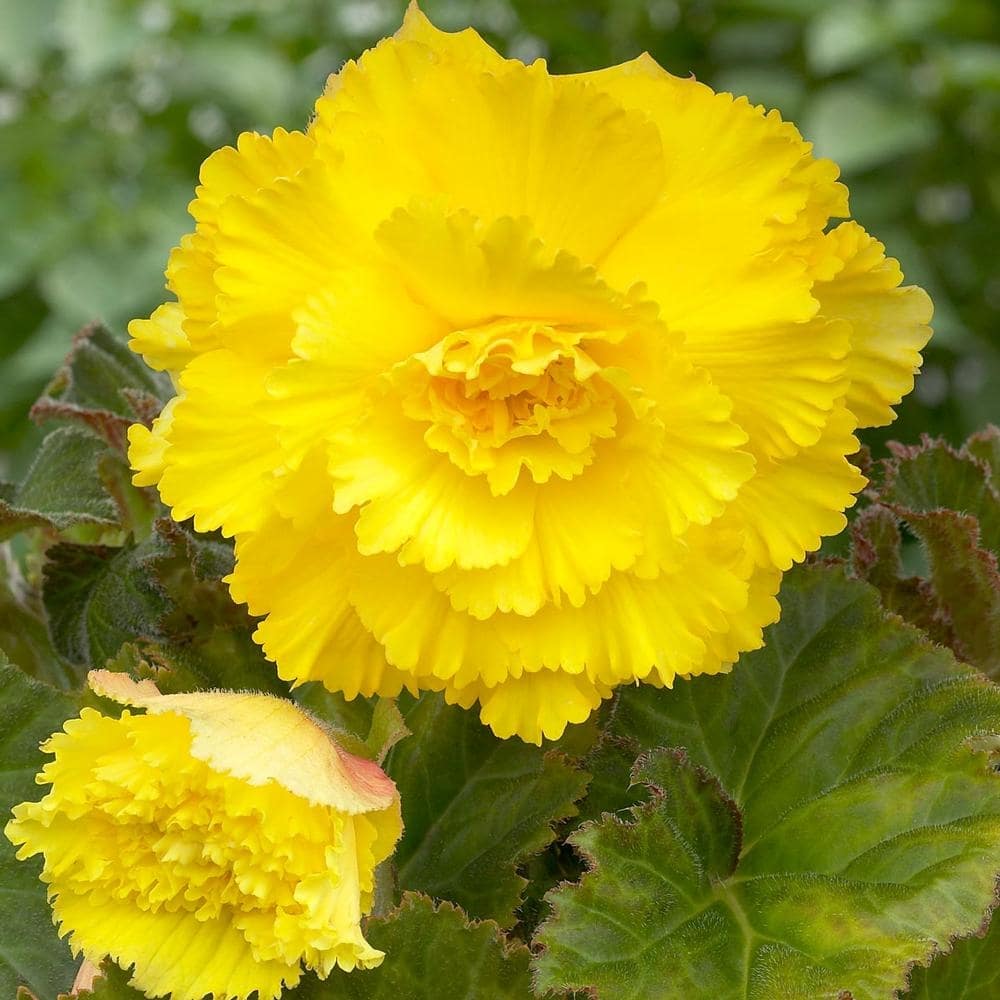 Also, some Begonia varieties tolerate some sun. Begonia plants are annual in hardiness zones 2-8. As a decorative plant, Begonia is interesting to grow in a hanging basket. You will enjoy their beautiful appearance in your area. Begonia offers green waxy leaves which makes an eye-catching accent.
11 of 17
African Daisy
African Daisy is also known as Osteospermum spp. This is a full sun lover. African Daisy will grow up to 24 inches. It loves warm to hot seasons. This South African plant is an ideal choice for gardeners. Also, it brings a striking accent to the garden.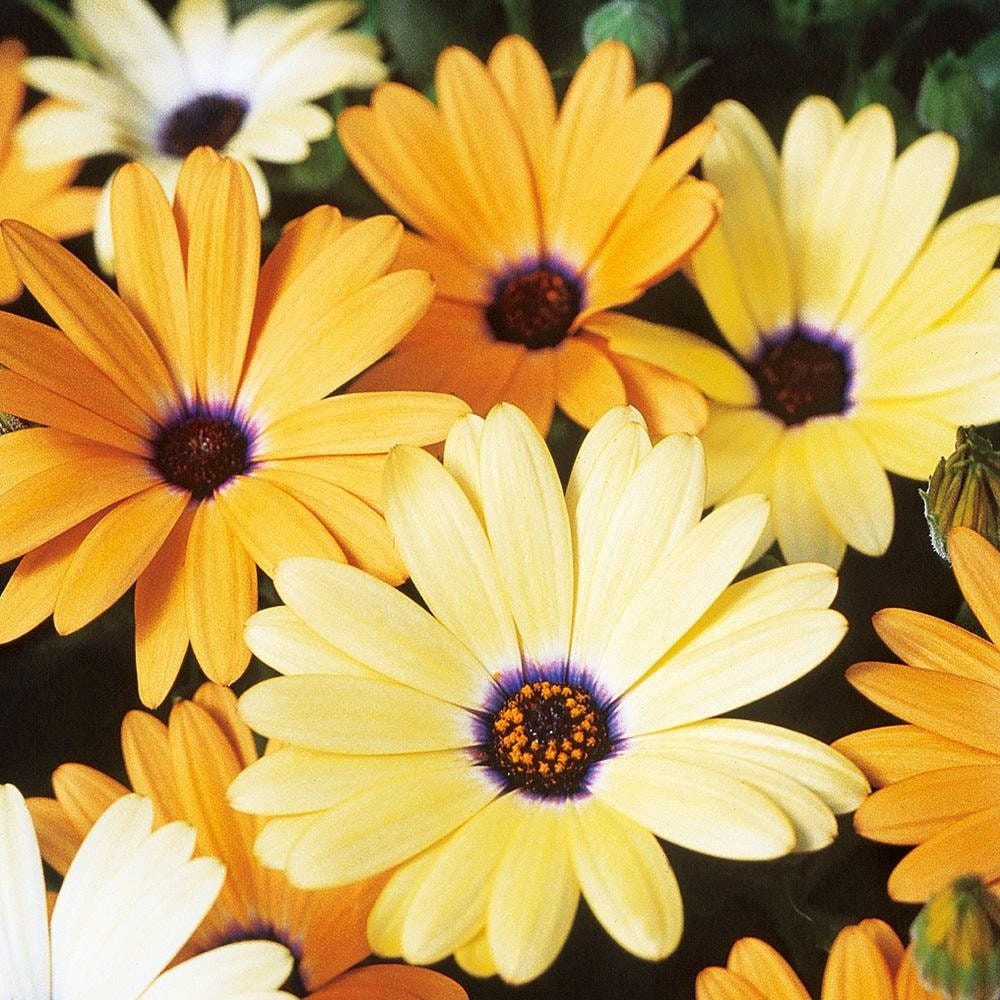 It is one of the Daisy varieties that you will love to grow in a container. You will see the blooming African Daisy throughout the seasons. Regular pruning will fasten their blooming. Frequent deadheading is beneficial to store the seeds. Then, you can grow new plants in another area.
12 of 17
Pansies
The pansy plant or Viola x wittrockiana is the next yellow flower. It requires full sun to grow mature. Pansy can grow up to 12 inches tall. Also, it lives well in the hardiness zones 9 to 11. This yellow plant is available in the early spring season because it tolerates cold temperatures.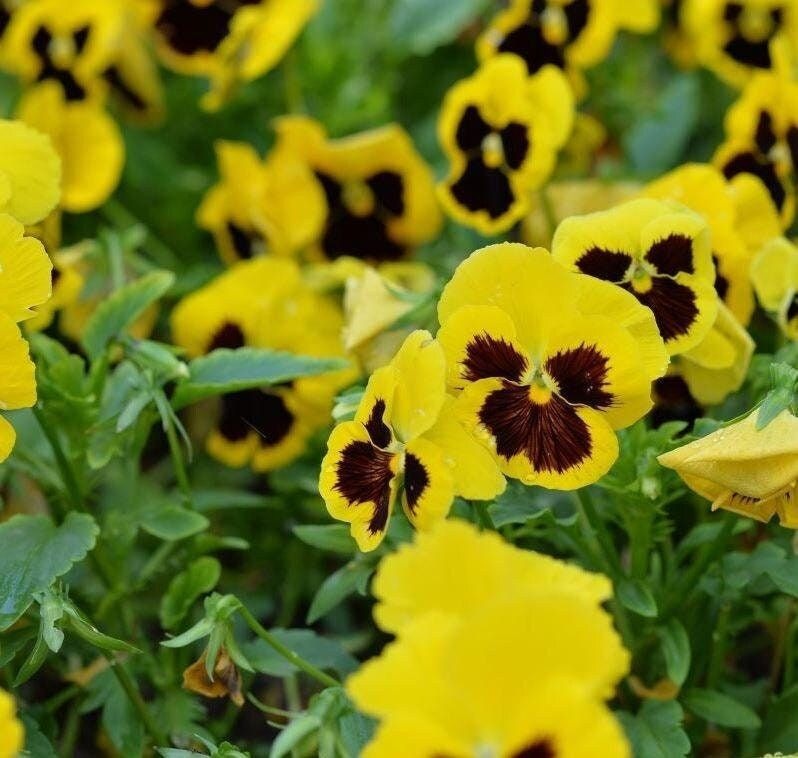 You can grow this plant in the summer garden. This striking flower has vast varieties. Pansy survive extreme conditions but their foliages may turn into grey, then begin to wilt. Pansy will reseed after blooming. It is a nice option for spring gardening, then it will bloom in the summer seasons.
13 of 17
Black-Eyed Susan
Black Eyed Susan has a botanical name Thunbergia. It grows better in full sun. This yellow flower can reach 8 feet in height. Black Eyed Susan lives in hardiness zones 9 to 11. It is a wildflower that usually grows wild along the highway. You can plant it in your garden and makes a new landscape.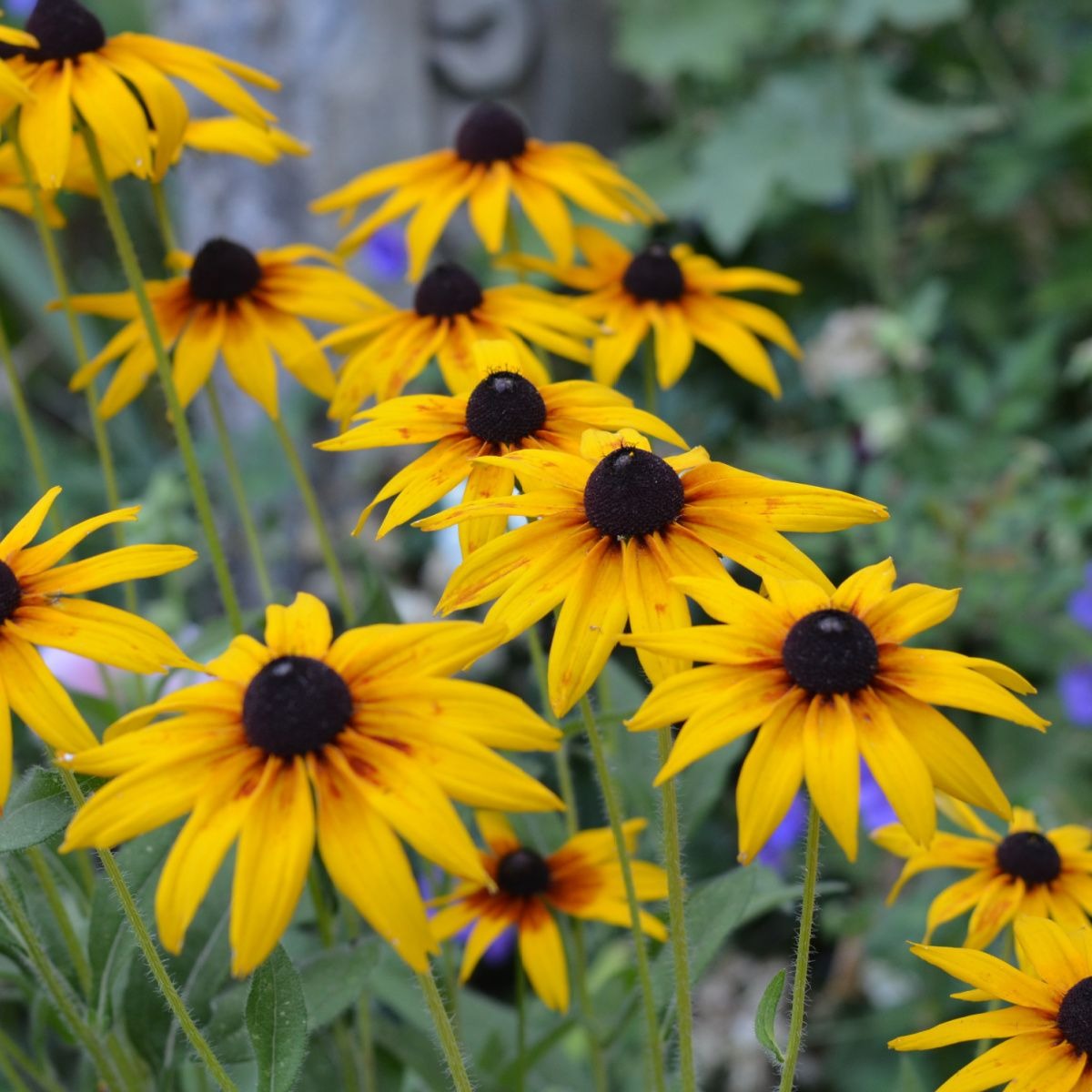 Black Eyed Susan can climb on the trellis. It offers golden yellow colors. This yellow plant is attractive to grow as a trailing or ground cover plant. Black Eyed Susan is easy to care for. So, you don't need to do special maintenance to keep them growing.
14 of 17
Zinnia
Zinnia or Zinnia elegans can be an ideal choice for a beginner gardener. This plant loves the full sun. Most people know about Zinnia as it is easy to grow. Zinnia survives in almost all types of soil. So, it has no problems with the soil. This plant can grow up to 24 inches tall.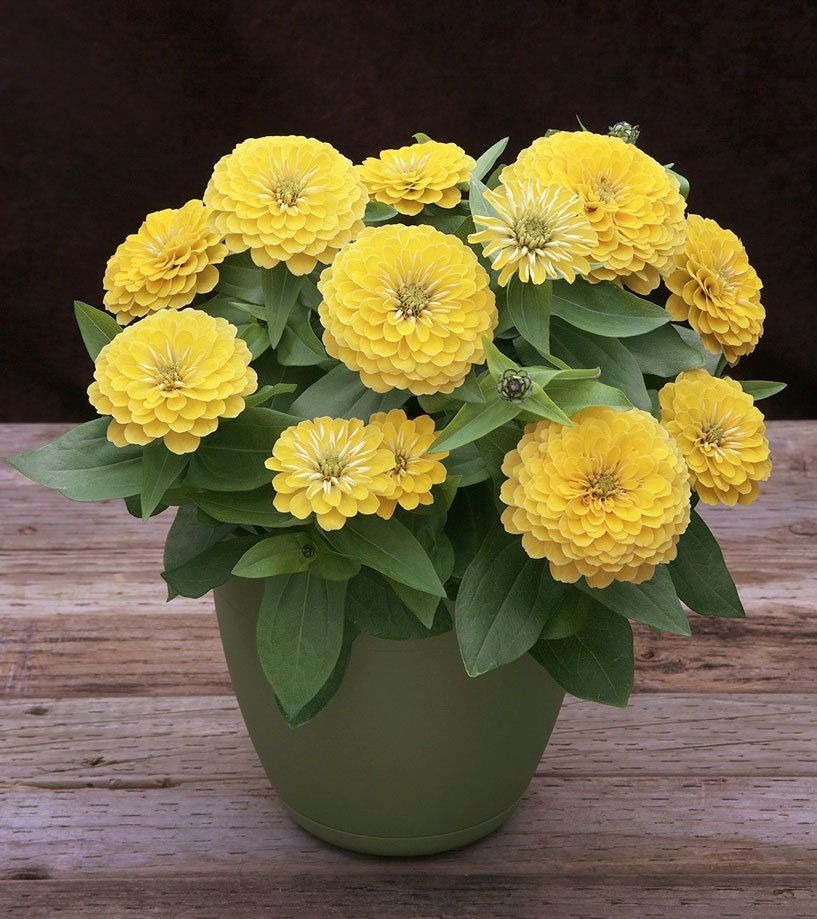 You will love to see Zinnia in a group. The blooming is beautiful and makes them more alive. Moreover, Zinnia is a self-seeding plant. So, the deadhead will fall the seeds on the ground. They will grow as new Zinnias.
15 of 17
Sunflowers
Sunflower or Helianthus annuus is another popular plant. It has an iconic yellow flower. This plant loves full sun and grows up to 9 feet tall. You can grow this flower in a cool to warm place. Some gardeners grow sunflowers as a garden border. The straight stalks are stunning to keep them reaching sunlight.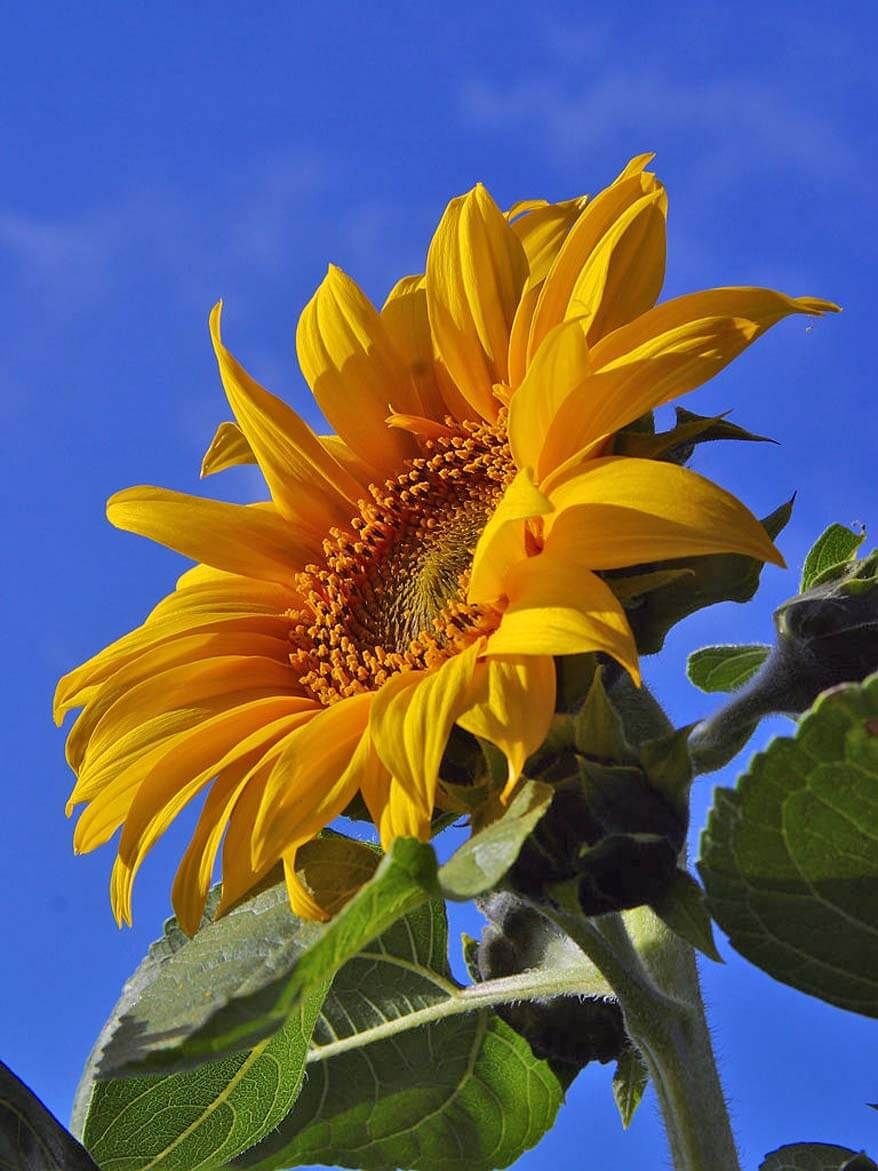 This yellow plant is easy to care for. It requires warm days and nights. Some sunflowers will go wild or rot in extreme frost. You need not worry because Sunflowers will reseed after blooming. Then, store the Sunflower seeds to plant new Sunflowers. In addition, you need to find the right location for a certain variety.
16 of 17
Creeping Zinnia
Creeping Zinnia or Sanvitalia procumbens are weed-like plants. It has striking small flowers. Creeping Zinnia loves full sun. The mature Creeping Zinnia can reach 24 inches in height. This plant grows better in a sunny location and with moderate water. As a part of Zinnia, Creeping Zinnia is an underrated annual plant.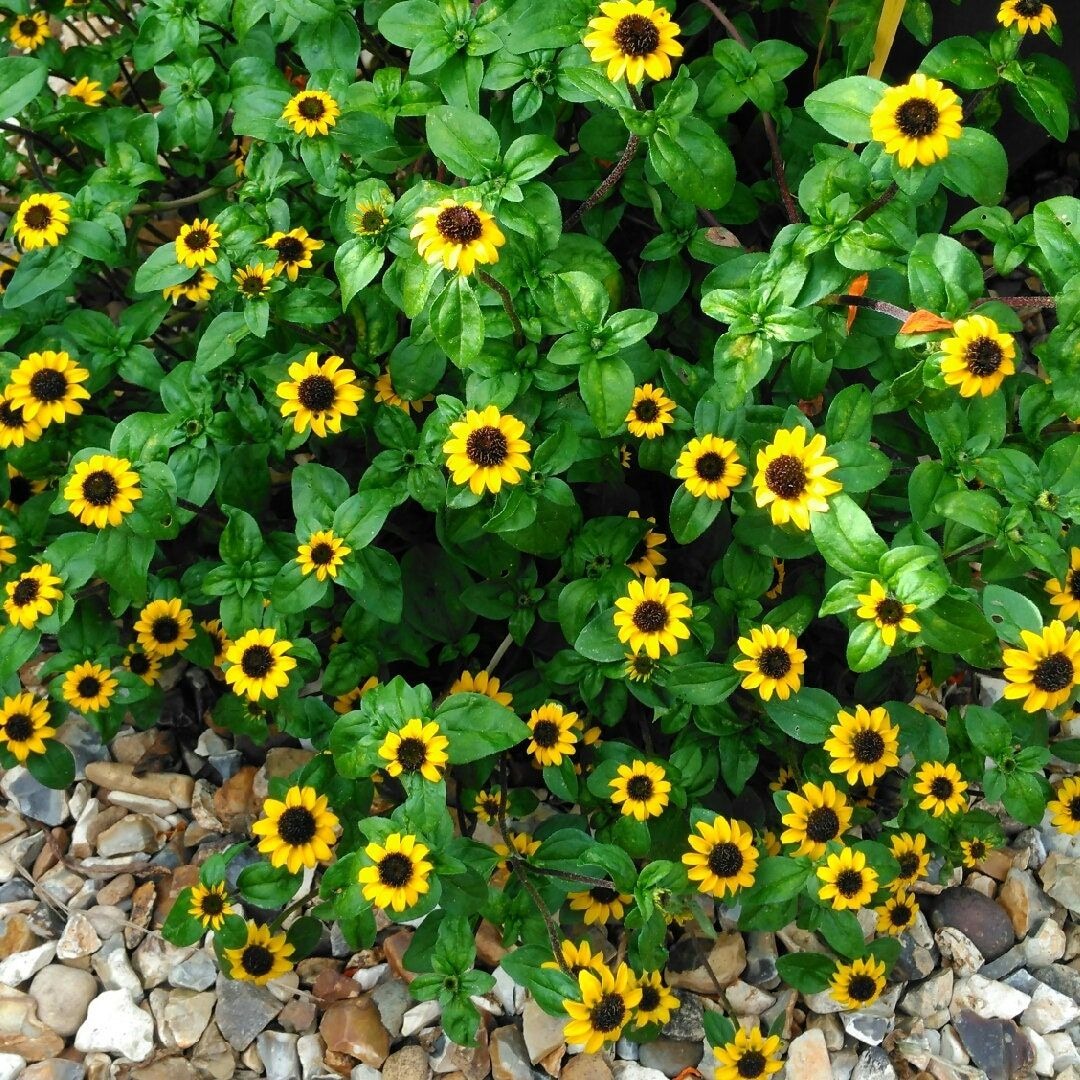 This decorative plant generates tiny yellow flowers. It contrasts with dark green leaves. Creeping Zinnia can spread their creeping stems at about 10-12 inches wide. You can maintain this plant as a ground cover. Also, it looks interesting as a base in your garden landscape. The attractive varieties are Sunbini and Sunvy Super Gold.
17 of 17
Thus are 17 Yellow Annual Flower Ideas to Make A Striking Summer Garden. Every flower has an attractive appearance. Most are sun lovers and easy to care for. You can grow some of them in the garden. They require basic needs like moderate water, warm sunlight, and rich soil. The only key to keeping them healthy is a regular checking. Ensure that every plant gets the best maintenance. Hopefully, this article will inspire you to grow some yellow flowers in the garden.