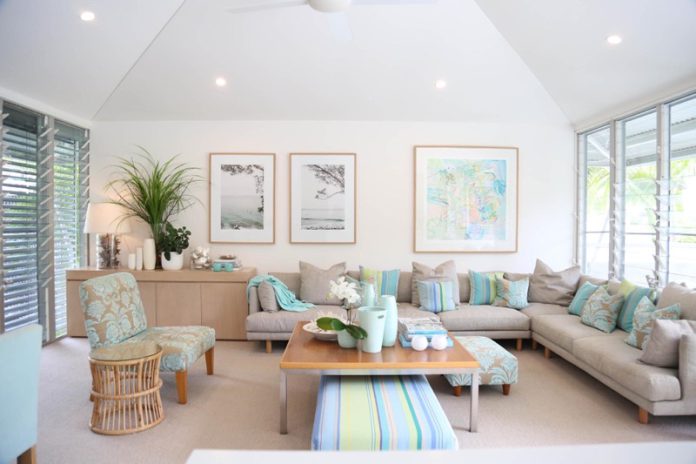 Summertime means beach vacation—but not everyone is able to get away this year. If you're missing the beach, but unable to travel right now, you can bring the seaside to you by transforming your house into an ocean getaway. Here are 10 ideas to help you bring the beach to your home:
Break out your beach wardrobe
Nothing says summer like wearing a swimsuit, so break out your trunks and two-pieces and get changed! If you don't like wearing your swimsuit, there are plenty of other ways to dress like you're at the beach. Opt for lightweight, flowing pieces that will keep you cool, such as cotton tunics with tassels and wide-legged linen pants. Choose pieces in light colors, which won't absorb as much sunlight. Don't forget to finish off the whole look with a hat and sunglasses!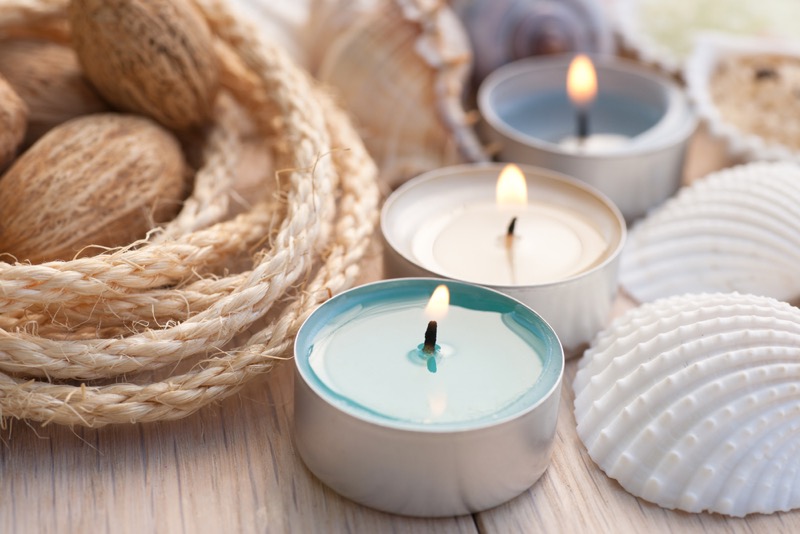 Draw on the power of scent
Scent is one of the most powerful ways to trigger memories, so if you're trying to bring the beach home, you should absolutely take advantage of it. Purchase a beach scented candle or reed diffuser and set it up in the living room or bathroom. (Make sure not to leave an open flame unattended, though.) Throw open the windows to cool off with natural breezes and pretend like you're near the seashore.
Enjoy the sounds of the sea
Sound is another powerful memory trigger. If you're trying to replicate the full beach experience, choose a playlist of beach sounds such as crashing waves and crying seagulls. You can find these soundtracks on streaming platforms like Spotify and YouTube. If you want something less soothing and more peppy, cue up classic bands like The Beach Boys to get you in that vacation mood. Lean back, close your eyes and be transported to the seashore.
Set up beach decor
If you want to make your house feel like a beach cottage, then you can redecorate it either temporarily or permanently. Use lots of whites, blues and greens to evoke a beachside atmosphere. Use accents such as driftwood, shells and beach glass to make any room feel like the seaside. Other natural materials, such as wood and fibers, will also contribute to the beach cottage vibe. Sunshine is an important part of visiting the beach, so make sure to throw open your curtains and let in as much natural light as possible.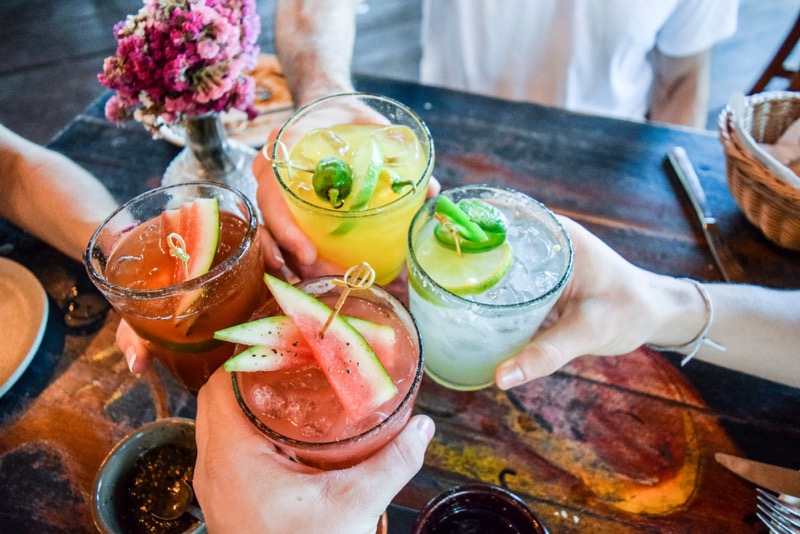 Mix up your favorite tropical drinks
Drink the beach with a tropical-inspired beverage (or two, or three—we won't judge!). Look up recipes for the classic beach drinks, such as piña coladas, mai tais, daiquiris, margaritas, mojitos, tequila sunrises and Long Island iced tea. If you're an experienced home bartender, you can also branch out with more unusual summer recipes or get creative and make your own. Make sure to choose drinks that are shaken or stirred over ice so you can cool down while you enjoy your drink.
Create a beach-inspired menu
Throw it back to your beach vacation with an at-home seafood night. Get the freshest fish you can and cook it on the grill (if you have one) or on your stove. If you can't get your hands on fish or aren't partial to it, look for light recipes that use summer vegetables such as tomatoes, zucchini and yellow squash. If your kitchen gets really hot when you use your oven, look for no-cook recipes, such as salads, that can be made and eaten cold.
Dive into a beach read
You don't have to wait to go to the beach in order to read (or re-read) a beach read. While "beach read" isn't an official genre, these books are usually considered to be very accessible to wide audiences, as well as very entertaining with a fast-moving plot—and they often have a happy ending for an added bonus. A good beach read can transport you to new worlds and sometimes even be finished in one sitting. Break out your favorite old beach reads, or get some new ones to help you pass the time this summer.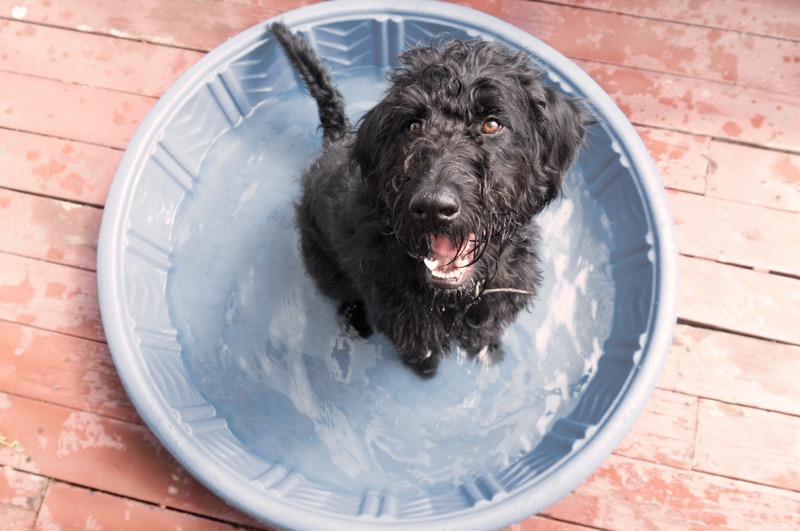 Turn your backyard into a beach
If you have a backyard, you're in luck because that's the perfect place to transform a space into the beach. Get yourself an inflatable kiddie pool and fill it with water or sand that you can play in. If you want a slightly more permanent solution, you can make yourself a stock tank pool with only a couple hundred bucks and a pool pump. Drag out your lawn chairs, set up some umbrellas and blast your outdoor speakers for some serious beach vibes. Make sure to wear your  swimsuit so you can get those classic beach tan lines.
Play beach games
Whether you have a full backyard or just a common courtyard that you share with your neighbors, you can still pretend you're at the beach by playing your favorite outdoor games. Grab your bocce ball or Kadima set and get throwing and swinging. If your kids are getting bored with their regular games, giving them some beach games will help reignite their interest and tire them out during the day.
Relive your best beach memories
Of course, there's no better way to bring the beach home than a trip down memory lane. Go through old photos and videos and reminisce on your favorite vacation memories. If you haven't printed any of them out, select some of your favorites and put them in a photo album. You can also frame them and put them on your wall if you want them to be more prominent.
Bring the beach to your home with these 10 ideas–from lighting scented candles to playing bocce ball in your backyard. You don't have to book an expensive vacation to feel like you're at the seaside this year!