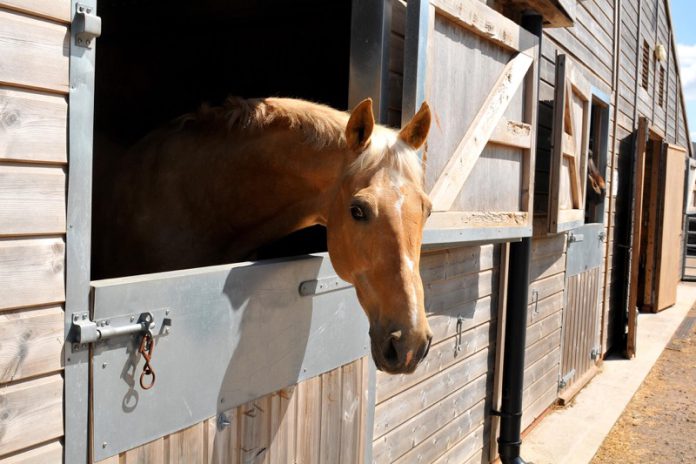 Vinyl rail ranch fencing is a relatively new alternative to traditional wood and iron fencing products. Vinyl fencing is preferred for its clean look, low-maintenance, durability, and affordability. Vinyl is not the cheapest product to purchase, but when you consider the maintenance and replacement costs for the fences, the reasons why many choose vinyl become more apparent.
Durability
Horse owners can have a question in their mind, "Can a vinyl fence hold in my 1,000-plus pound animal? Yes, Duramax vinyl fences are made from thicker, 100% virgin vinyl, making the fence panels sturdy. The 3 rail ranch fence provides security to your horse without suffocating them. A vinyl ranch rail will be a great option for most horse owners for their fencing needs. Vinyl fencing is beautiful and offers wonderful long-term benefits. The Duramax vinyl fence can last up to 25 years when installed properly.
Why a ranch rail fence?
Ranch rail fencing, also known as Horse Fence, is becoming a popular style of fencing among homeowners and not just ranchers or farmers. Ranch rail fencing can be a great alternative to other fencing styles while still reaping all the benefits of a fence, whatever style you choose. You can find a traditional horse fence in either two, three, or four rails. In addition, you can customize and alter the number of rails on your ranch rail fence depending on your needs. The Duramax ranch rail fence is made of thicker vinyl. As a result of which, they don't sag or break easily. Wiping the fences with a hose is the only maintenance you will have.
DuraResin formulated
The ranch rail fences have to stand tall and survive the harsh weather. Duramax has developed the unique DuraResin vinyl formulation to make the fences resistant to excess heat. Over 12 parts of Titanium Dioxide and UV inhibitors get used to manufacture high-quality fences that don't warp or break and can withstand the intense heat rays of the Southwest and Northwest Sun. The waterproof fences have passed a wind test of 105mph and stay unaffected against thunderstorms, heavy rains, and strong winds. The impact-resistant fences don't turn yellow and lose their luster. Duramax Fences don't need repainting and can look fresh as new.
Affordable 
The 3 rail ranch fence is one of the most affordable fencing styles because the materials you need for the fencing aren't as large as a privacy fence. Most USA homes that use ranch rail fences own land with horses or livestock. So naturally, they have a large area to cover with fencing. 3 rail ranch fence will be a great option, whether you are on a ranch and have a larger area of land to cover. A ranch rail fence can cover specific needs for a fence.
Easy to maintain
No fence can promise to last forever. It's only the high-quality vinyl fence that lasts the longest time and doesn't need extensive repairs, treatments, and regular replacements. Duramax fences properly maintained can last for 20 years straight or even longer. The flexibility of vinyl ranch rail fences ensures that they don't break easily. However, even if the vinyl fence breaks, which is absolutely a rare event – the fence won't shatter into pieces and injure the animal. The pet-friendly, non-toxic fences break at one point with no sharp edges. The lead-free vinyl fences are resistant to chemicals and don't rot, rust, or attract termites. All these qualities ensure that you don't have to worry about fencing maintenance once you purchase a good vinyl fence for a long time.
The vinyl 3 rail ranch fence is easy to maintain. The heat-resistant fences need occasional rinsing with a garden hose to look fresh and new. However, deep cleaning isn't required to maintain strong fences. Duramax fencing has exceeded the ASTM quality specifications and offers good resistance against harsh weather with the added advantage of durability.
Customizable
A good horse fence needs to be strong and durable enough to survive bolts from horses. However, one needs to take care of the risk of a potential accident, considering horses are extremely active and need flexible fences to survive the heavy blows. Although the vinyl 3 ranch rail fence is the most preferred choice, you can get them customized as per your choices. Duramax manufactures the perfect ranch rail fence made from 100% virgin vinyl for horse farms.
Conclusion
Be it a large land, your stable, or your house, fencing is a must. And vinyl fencing is the most used and sturdy fencing you find in the USA. Want the durable and weatherproof 3 rail ranch fence for your property? Get in touch with the fencing experts at Duramax. Duramax Fences is offering free samples currently. So you can avail of that easily and try that before you buy a ranch rail fence from them.