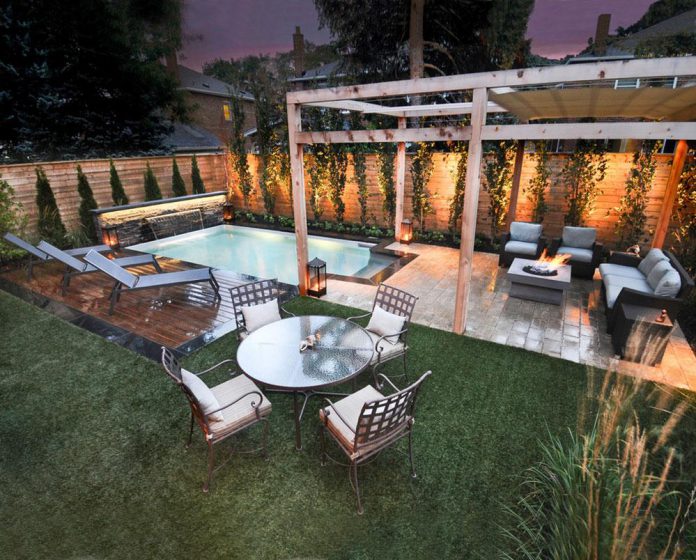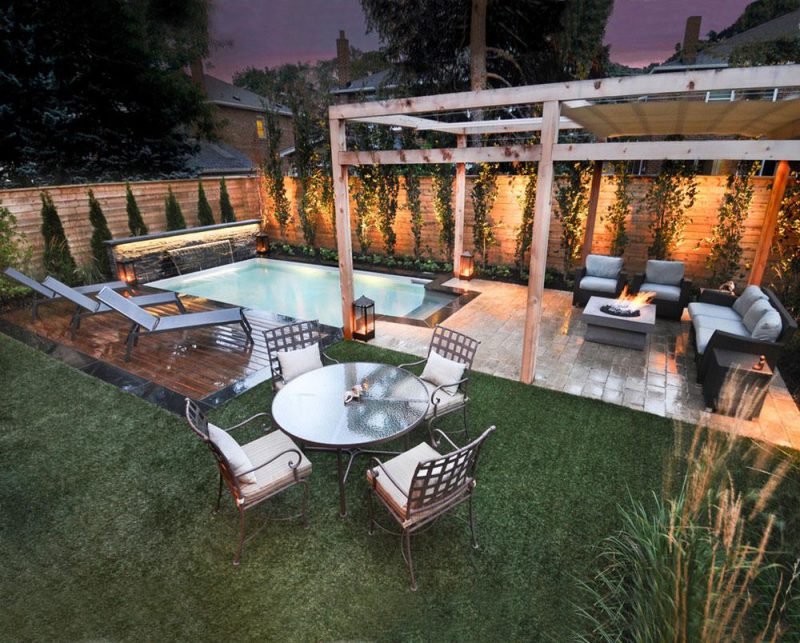 Concocting an arrangement in your backyard that can both be functional and look pretty is one of the bitter-sweet struggles of domestic life.
The great thing about it, of course, would be that you have all the freedom in the world to do whatever you so desire with your property and no one can tell you otherwise unless you plan to bring a pack of vicious chimps to roam your backyard freely – that may get your neighbors' knickers quite in a twist.
Anyway, if it's not the chimps, you can do pretty much whatever you want – install a series of statutes that remind you of ancient Greek art, set up a large T-rex robot that can do the roar (but not too loudly because of the neighbors), plant your favorite flowers in large outdoor planters, build a swimming pull, you name it.
In this article, we are going to offer you some bulletproof backyard ideas you can use that you can't possibly go wrong with. Of course, if you have some ideas of your own, go straight ahead, but if you are looking for some inspiration, here you will find some entries that will both make your backyard beautiful and useful at the same time.
Organize A Lounge Area
Where you and your friends can sit and relax on a sunny day.
One of the best perks of any given backyard is the space and the greenery, which comes quite in contrast to the often cooped up areas in our homes.
So, to come up with a decent lounge area in your backyard, what you need to do is clear out a patch of your backyard, then set up some garden furniture, perhaps install a pergola or some sort of awning above it in case it rains, or it's too hot, and that would be it.
The thing is, your garden doesn't need to be complex, but it does need to have some basic sitting arrangements as well as a table where you can place food, refreshments, or perhaps a board game every now and again.
Build A Gazebo
Often seen in films when there is a wedding or some sort of outdoor celebration, gazeboes are large structures typically made out of treated pine is octagonal in shape. However, there are many different versions of them out there.
What makes these pavilions so popular would be the fact that they look grandiose can be made large enough to house up to 10 people, and can protect you from rain and other elements.
One thing you can do is organize a lounge area under a gazebo, which would probably be a bit of an expensive venture, but if you have the means of doing it – it can be quite a beautiful arrangement.
Connect Areas Of Interest With A Path
While building an easy-access path for your front lawn and the driveway is something that goes without saying, many people tend to forget that you can do the same thing for your backyard.
The thing is, if you have already taken certain steps to build certain "stations" in your backyard, the best thing to accentuate them and make accessing them easy would be to create a path. You can rest assured that your entire backyard is going to look well-structured and prettier than before once you complete these paths.
Now, as far as the materials are concerned, nowadays, you can get natural stone tiles online, so if you fancy stone as your path-building solution, you don't need to worry about procuring it. Similarly, other solutions such as bricks and those smaller stones and pebbles can also be found online easily.
Build A Swimming Pool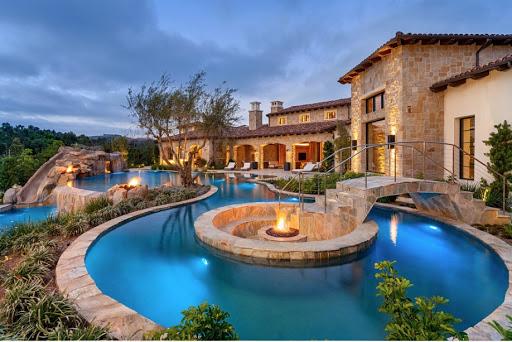 Representing probably one of the most beloved backyard installations of them all, swimming pools come in all shapes and sizes.
Whether you decide to get an inflatable model, or you fancy taking your time and building it yourself, having an area in your own backyard where you can relax and invite your friends over can be an excellent way to have some well-deserved rest after a long day of work. You can choose pool tiles such as glass mosaic for the different shares and sizes.
If you already have a pool, then you should maintain your pool regularly. Just like your home, your pool and pool deck can be affected by all problems due to shifting soils and varying moisture content in soils. Sloping concrete pool deck, pool deck cracks, loss of pool water, or separation at coping are the common pool and pool deck problems.
Conclusion
All in all, organizing the layout of your backyard is a demanding procedure that takes time and effort. Still, since there's no deadline you need to worry about, you can slowly build your backyard empire over the course of months and even years if you feel like it. As long as you are satisfied with the results in the end – that's all that matters.