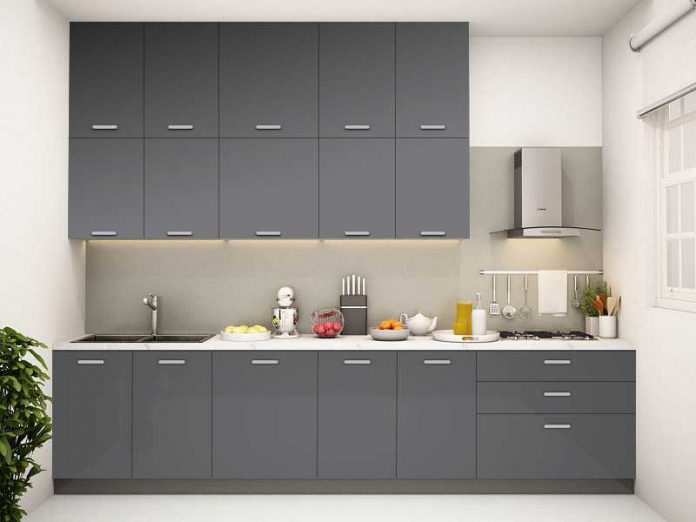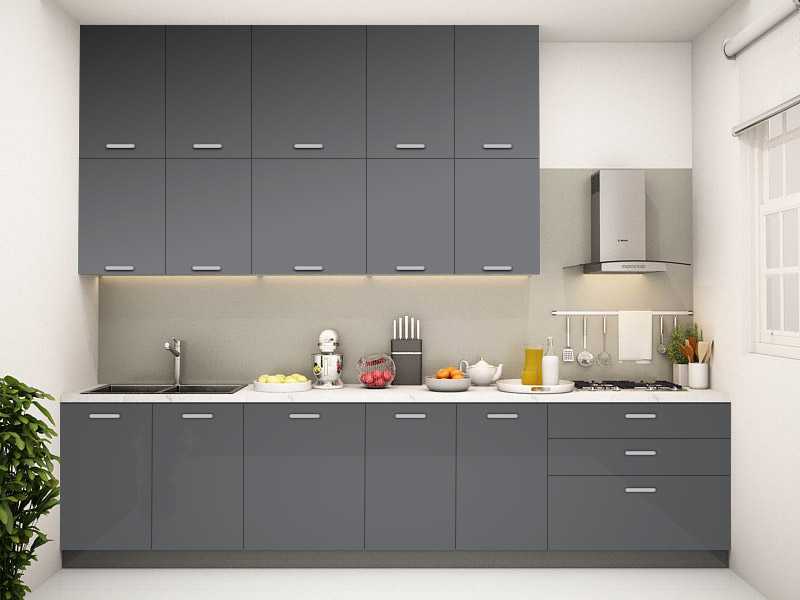 Homesfornh.com – The kitchen is an important part of the house because it supports various activities such as cooking and gathering with family to eat together. To create a comfortable, beautiful, cozy kitchen, it is not surprising to make a beautiful and comfortable kitchen set with a big budget. Many things affect the comfort of the kitchen, including the kitchen set, decoration, and furniture used. To make the kitchen comfortable and beautiful, combining these into an important thing to do.
Simple Kitchen Design Inspirations that Save on Your Budget
But not everyone has a big budget to make a kitchen with a kitchen set with good and comfortable materials. Some people have a small budget so they have to think twice about making their kitchen what they want it to be. For that reason, this article will discuss some simple kitchen inspirations that can save your budget in decorating your kitchen interior.
Simple White Kitchen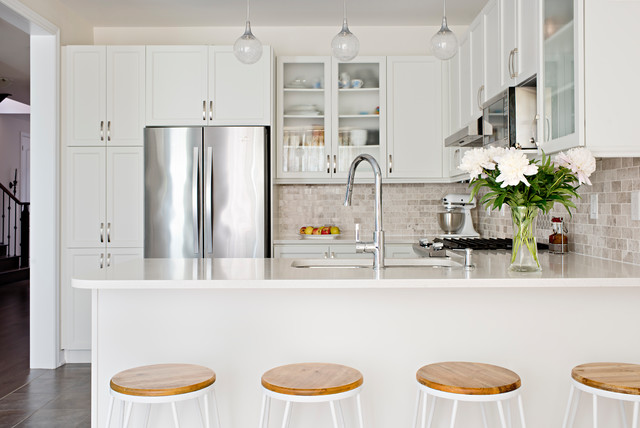 The first design that we discuss is a simple kitchen design with white color. By using a white kitchen and minimal finishing will make your budget less than if you make a kitchen with a variety of finishes. You can eliminate other color details so that your kitchen appears white and clean. Besides, the kitchen with a white interior will make your kitchen look spacious and comfortable to use to cook and eat with your family.
Simple Kitchen with Wall Shelves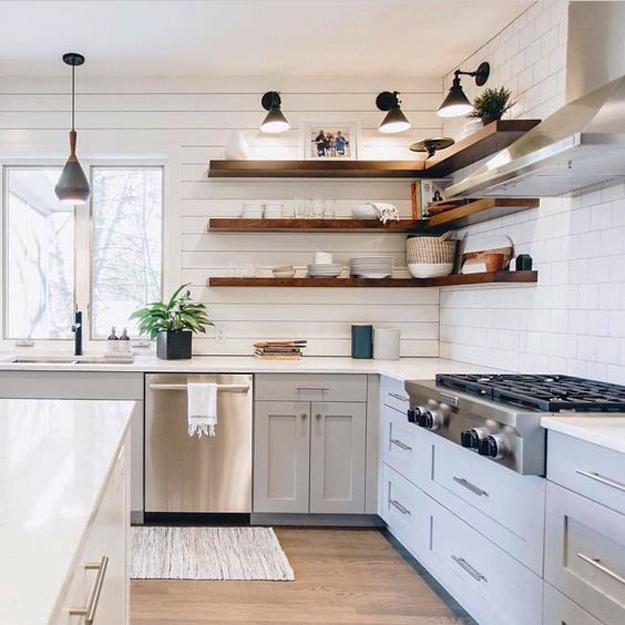 The next simple kitchen design that we discuss is the wall shelf design. A kitchen is a place for cooking and eating together in the house. Therefore it requires an effective storage area for storing dishes, cups, and cooking utensils. Buying a kitchen set with complete and neat storage requires a large budget. As an alternative, you can use a wall shelf for your kitchen. The wall shelf serves to store your cooking utensils and cutlery without having to take up much space. Besides, using a wall rack will also save you costs in decorating your kitchen to make it more comfortable and neat-looking.
Simple Industrial Kitchen Design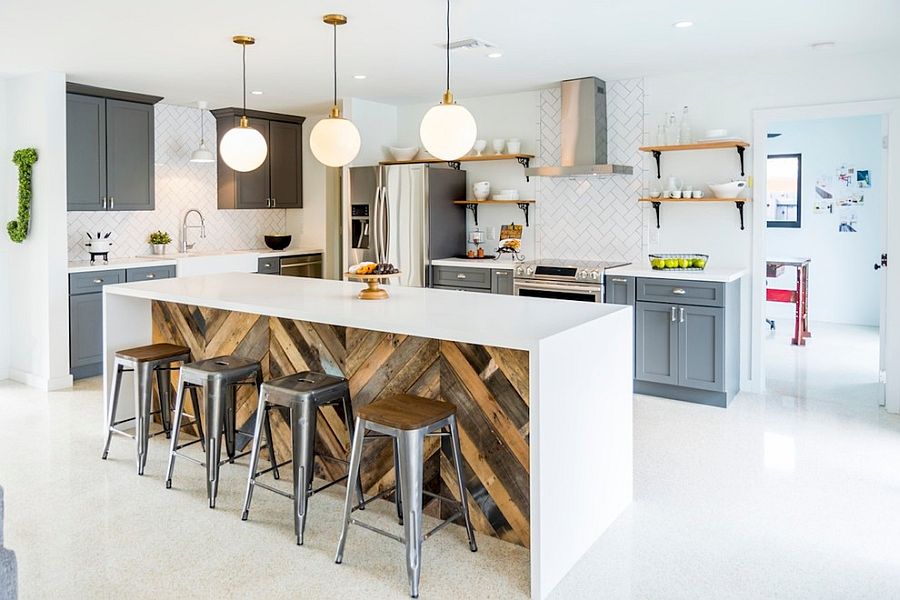 Industrial interior style is much favored by homeowners because it gives a luxurious and elegant appearance but with a small budget to make it. For that, you can use a simple industrial interior style for your kitchen. By using this economical interior style you can make your kitchen beautiful and comfortable to eat together and cook your favorite foods. Using industrial interior styles with minimal finishing such as exposed brick walls and some recycled interiors give a unique impression and character even with a small budget
Simple Minimalist Kitchen Design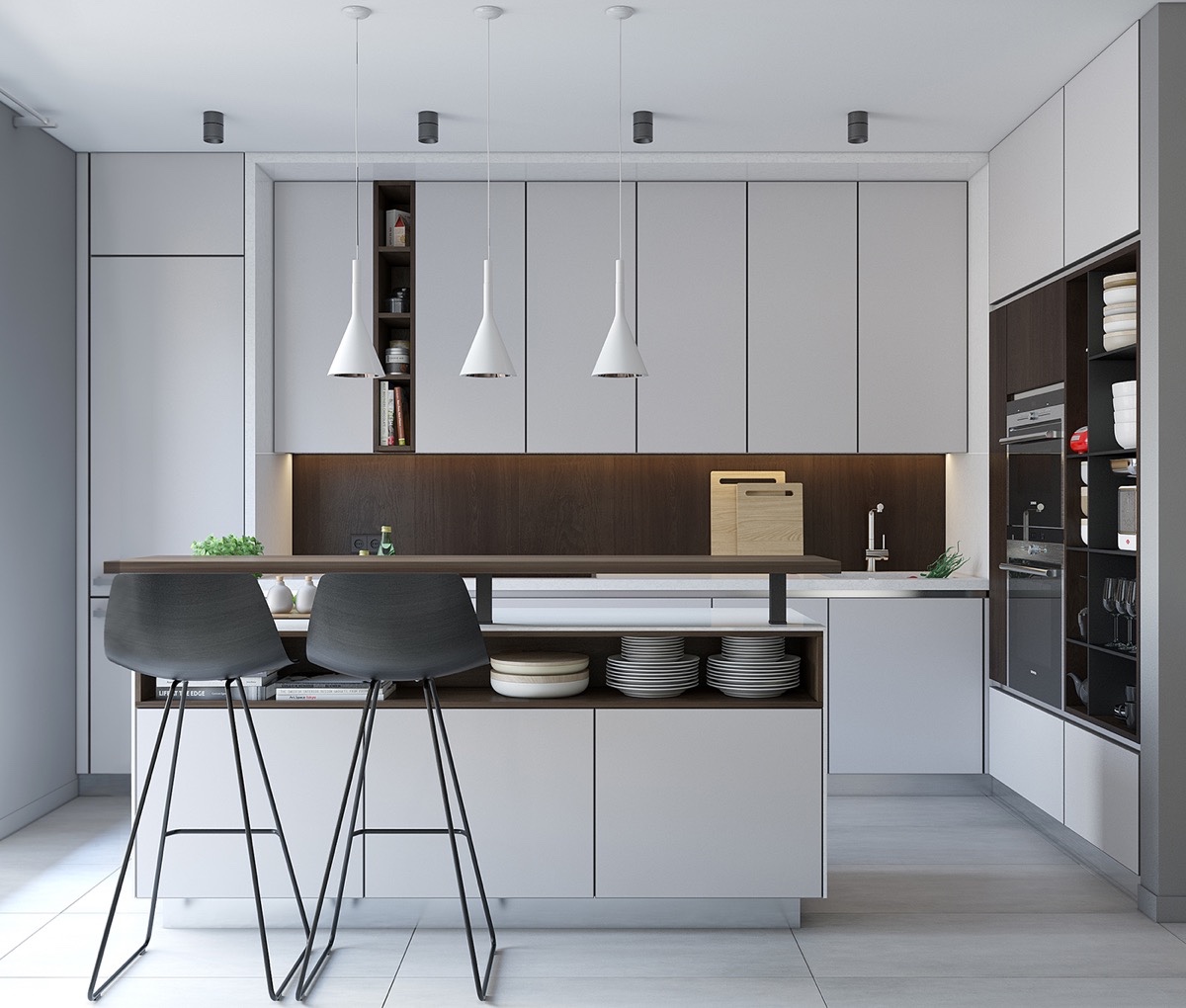 You can also use minimalist design for your simple kitchen. By using a minimalist interior style, you can prioritize the function of each piece of furniture that you use. This can save your budget. By using multifunctional furniture, you don't need to think about using other furniture with the same function. Also, using a minimalist kitchen interior style will save space. That way you can get a comfortable and beautiful kitchen even with a room that is not too spacious and a small budget.
Kitchen with Concrete Table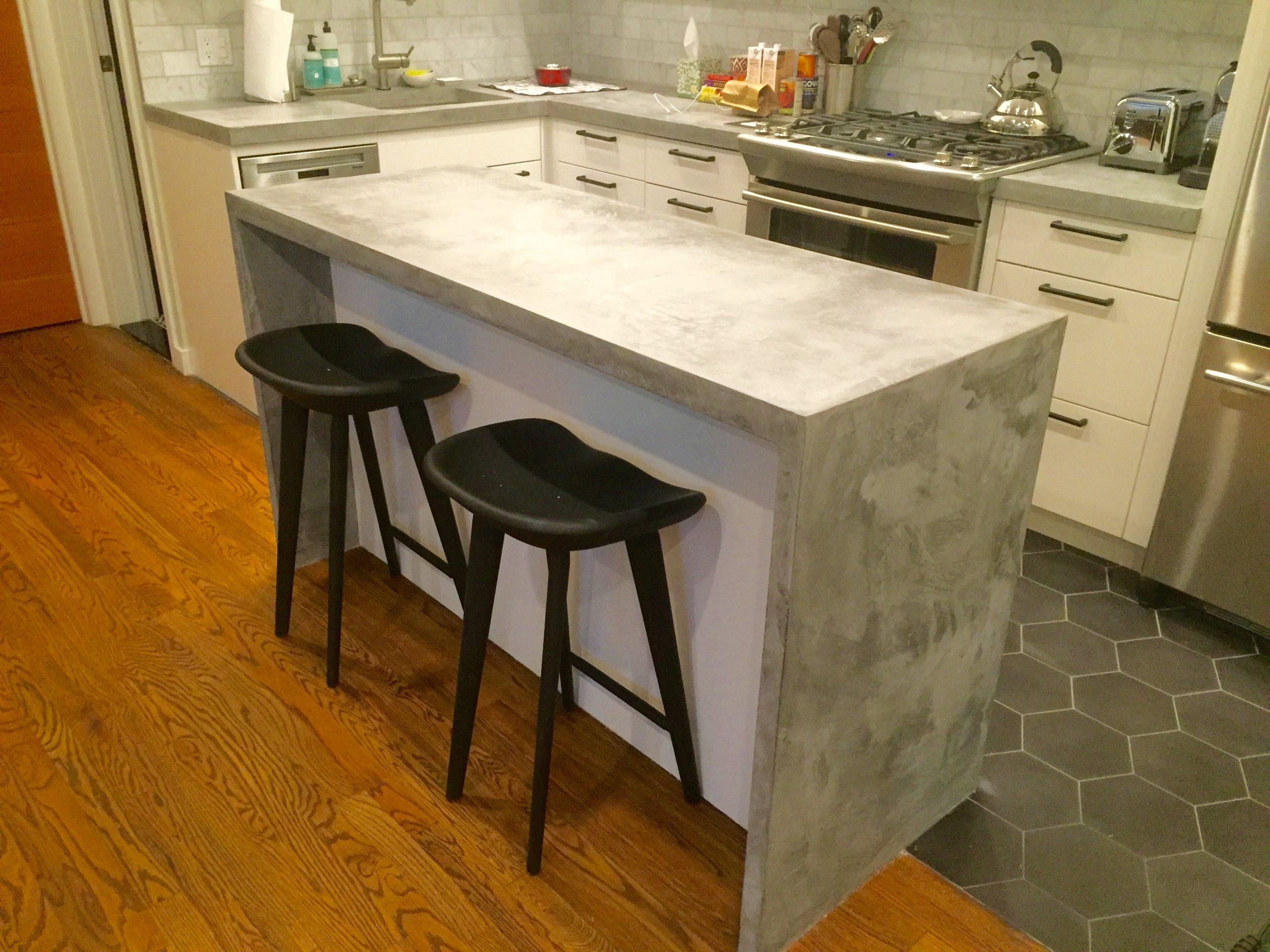 The next simple design that you can use is to use furniture in the form of a kitchen table made of exposed concrete. Concrete material displays a unique atmosphere and character for your kitchen. By using concrete materials, you can make your kitchen look aesthetic and elegant, even though it is simple. Concrete tables are also durable and long-lasting, able to last for years. But the concrete table is permanent. If you want to use a table with this material, you should determine the kitchen interior decoration permanently as well.
Simple Semi-outdoor Kitchen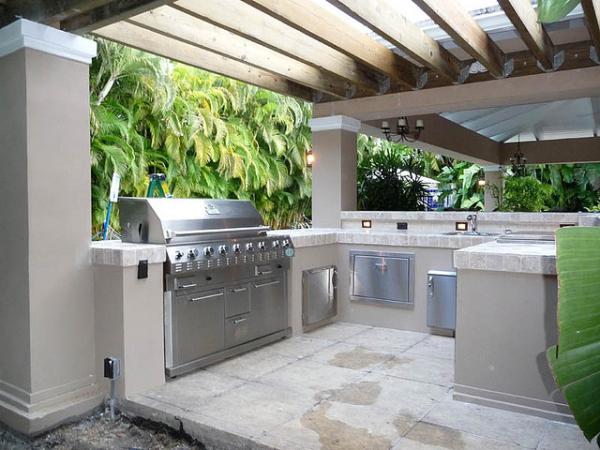 If you want to have a kitchen but the room inside your house is not available, you can make a semi-outdoor kitchen. By using a semi-outdoor kitchen you can save the cost of expensive kitchen sets. Semi-outdoor kitchens generally use tables and other furniture made of concrete. That way you can also save your money on buying unnecessary furniture. With a semi-outdoor kitchen, you can cook with good air circulation. You can also enjoy the beautiful and natural atmosphere with the ornamental plants that you have.
Thus our discussion of Simple Kitchen Design Inspirations that Save on Your Budget. With the right design and according to your needs, you can make your kitchen beautiful and comfortable for eating and cooking even on a small budget. Creating a comfortable kitchen does not always have to use a luxurious interior, because a comfortable kitchen is a kitchen that functions well as a gathering place for you and your family to enjoy your favorite dishes.