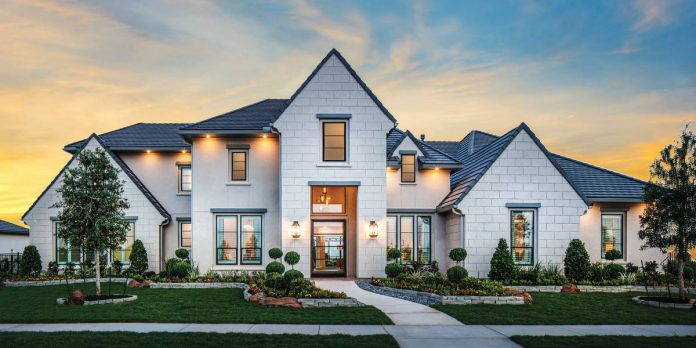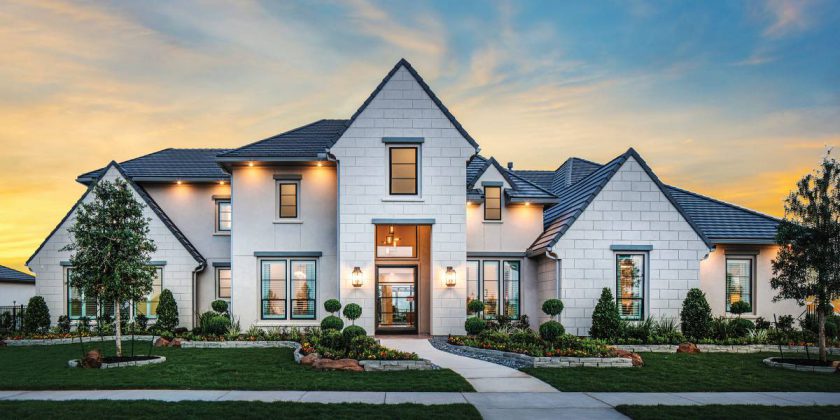 Making your dream home come to life requires extensive research and consideration over every little thing. Aside from home design concepts, budgeting, and planning out your project timeline, you'll also have to consider how to select which builder to create your home. Part of this process includes figuring out a way to separate the best builders from all of the rest. This is not an easy task, but good builders are easier to find than you might think. Here is a list of clues to look out for when you are feeling out the experience and expertise of the potential home builders you are considering.
A Specific Focus
Top home builders focus specifically on building custom homes. This focus means that most quality builders focus on only a small handful of homes every year, ensuring that they are attuned to their client's needs. The builder's eye for detail should be evident. They should be able to provide you with suggestions that show off their knowledge of home construction and their ability to tailor designs to your preferences.
Home Builders and Strong Backgrounds
Reputable builders have solid education in construction management. They should provide you with insight into your project and show examples of other work related to architecture, engineering, budget planning, and finished projects. Not everyone will have an educational background in construction, but if they seem to have enough knowledge and have enough experience and previous projects to prove their worth, make sure you consider them as a possibility. For example, if a builder has worked with construction projects and home construction builds his or her entire life, then they have enough experience to be considered. Homebuilding is a type of craftsman skill, so it's essential to remain open to the background of every builder you consider hiring. You never know who the real experts might be!
Feel Satisfied with Interview Responses
Be ready with a set of established interview questions so that you can reflect on the builder's responses and see if their ideas feel right to you. Please note the builder's achievements and whether they are relevant enough to the project you need to complete. Be sure to ask your builder about every piece of your home construction project. If they are the real deal, they will have an answer for all of your questions and should be able to walk you through every step of the way.
Look for Cooperation
Top builders are accustomed to working with teams and essential groups of people who play a role in the construction process. It would help if you inquired about previous projects and the teamwork level between crew members. You want to feel confident that whoever you hire is a team player and works well with others.
Ensure that your builder agrees to your terms and that the expectations you have for them are agreed upon. For example, you may request that your builder works as a liaison, overseeing the design team and building inspectors. Each home project will require different needs for its completion; find the builder that understands yours.
Look for High Quotes
If you come across builders with quotes that feel surprisingly fair or even low, this is a good indicator that they lack the experience you need. Custom home builds are quoted based on the specifics of the home project. Any builder that offers a vague estimate without a cost breakdown is unlikely to have the expertise to handle the vision or financial considerations needed for your project.
Check their Credentials
Look into their customer references and their current standing with your state's board of contractors. Conduct a background check and see if there were any previous lawsuits or claims against the builder. If they have a website, check for testimonials and reviews. Look at photos of their previous work and home construction projects so that you can decide that they can provide the home construction that you're looking for.
Find Options from Strong Resources
In addition to friends and neighbors, seek out builders from other places and people you can trust. Ask local realtors and websites that feature profiles of custom home builders. Some of these sites even classify their builders by area. Some reliable options include those recommended by your bank. You can conduct a detailed check on the builder's financial credibility before approving them to build your dream home. You can also hire an attorney who can walk you through the contracting process and the best record-keeping options as the project commences.
Check for Clarity
Hiring the right custom builder is a very tedious process. You want to make sure that you've made the right decision and that whoever you work with can complete your home with the proper understanding of precisely what it is you want. Figure out a way to test your potential custom home builders to see if they understand what you want in your home design. Ask them to create a digital representation of your new home so that you can see that they know what you are looking for.
Check for Loopholes
Depending on where you live, the laws for construction home building will differ. For example, in Texas, you do not have to have a license to be a homebuilder. You may meet someone with a great portfolio and expert knowledge of home construction. If they do not have a license, that is not necessarily a problem if they are located in one of these areas without the need for a license.
The Bottom Line
Even though custom home builders are expensive, you want to splurge on the right builder. It's a safer bet to go with someone who requires more in fees for their services than someone who offers a fair or even low price to complete your home project. Designing a home that matches precisely what you want is something that requires a talented and skilled professional. Make sure that the person you hire is worth your money.