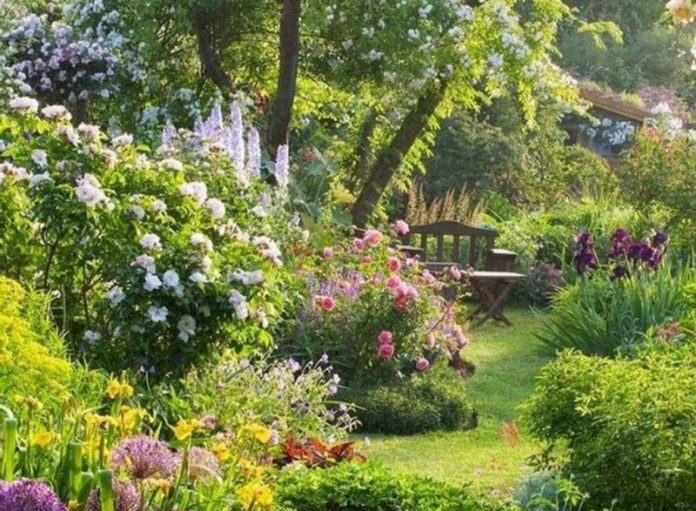 Homesfornh.com – A garden landscape is one of the attractive elements for the exterior. Most people like to design their garden landscapes. There are plants and other decorations for the garden landscape. You can add pathways and patios as well. The garden layout can be your resting area while enjoying the fresh atmosphere. Here, are ideas for designing a garden landscape. Let's check 19 Tips for Garden Layout: Make Proper Preparations Before Designing!
Make A Wide Path
A garden path is an important element in the garden layout. This garden path should reach the plant sites, so you don't need to step on the garden lawn. There are some garden paths that you can build. Ensure to make a wide path for your garden at least for 2 people.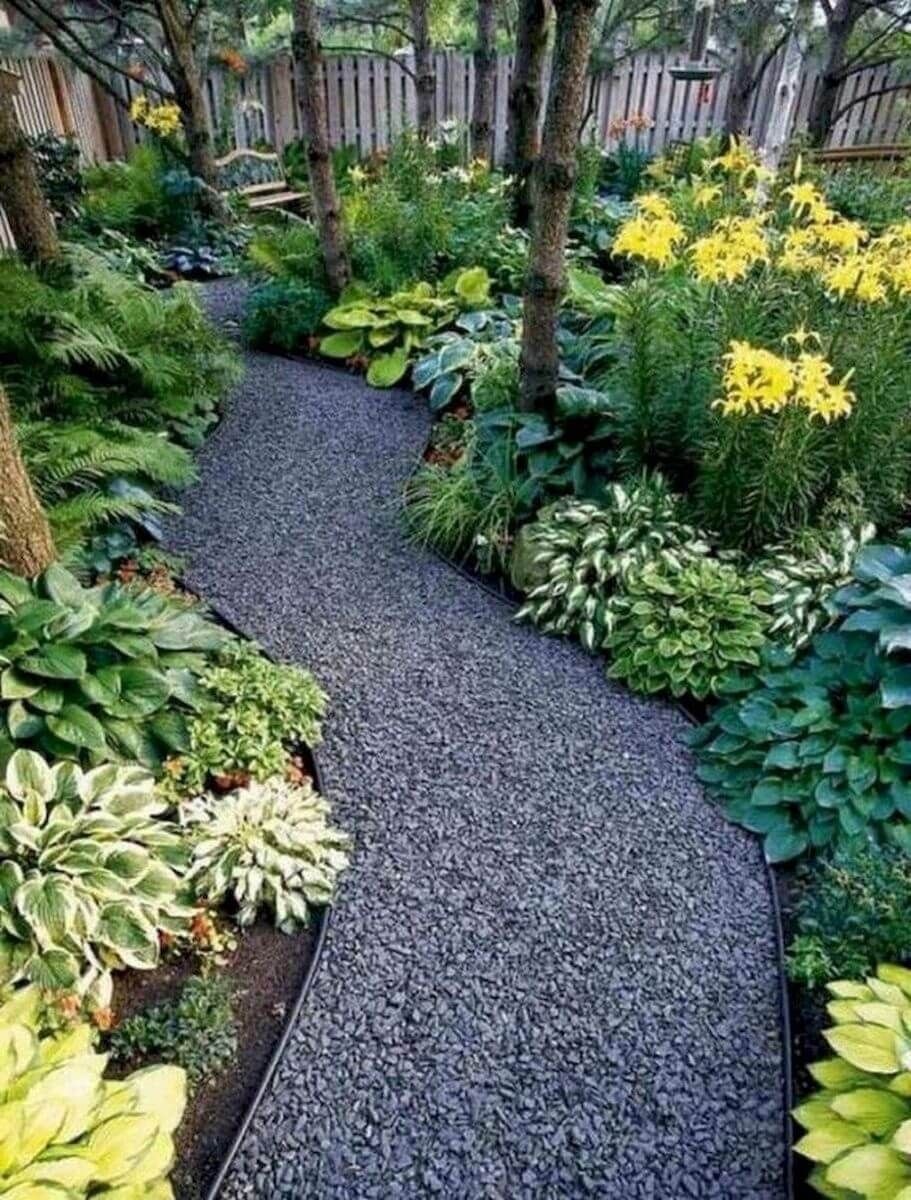 Moreover, measuring the high of the pathway. An average pathway has the same high as garden soil. Also, the width should be at least 3 feet. Then, you can draw the garden landscape to grow plants. Ensure that you choose the best plant to make a shady area along the pathway.
1 of 19
Measuring the Steps
This is another idea for the garden way. You can use a garden step. It needs some steps to make a way. Use the steps that rise 6 inches or less. Ensure that it has a comfortable step for everyone. If you have a large step, then add the height for them.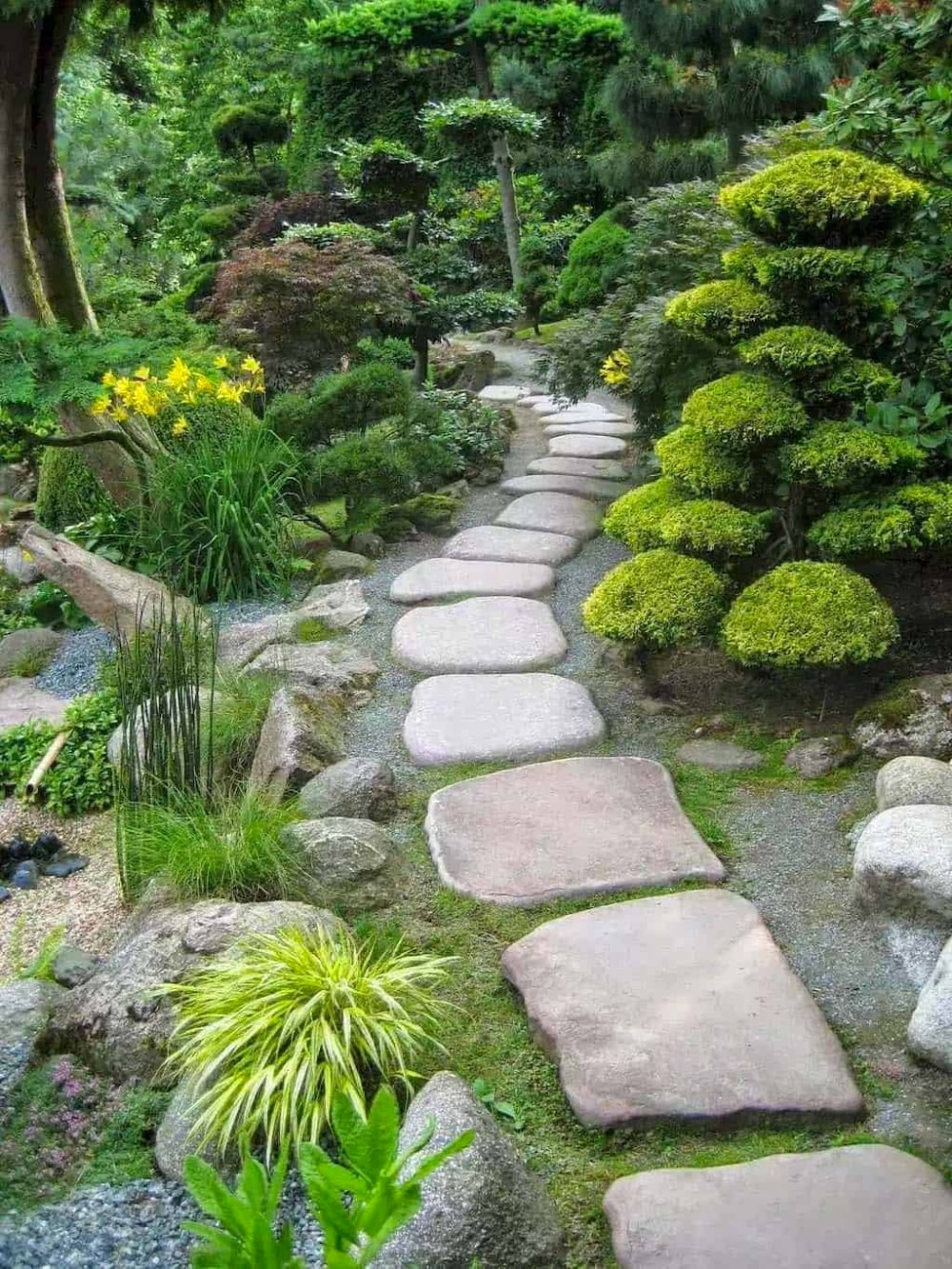 Besides, choose the material that fits your garden. Avoid choosing slick surfaces. The steps should be safe for every step. Also, ensure to put spaces between the steps. Choose a strong material that won't wobble when someone steps on it.
2 of 19
Add A Patio
A patio is an additional decoration for the garden landscape. It can use a canopy or shelter to make a shady place. Also, many outdoor patios have no shelter. Therefore, it uses the natural shady garden to build a fresh atmosphere. Some patios need more plants around this area.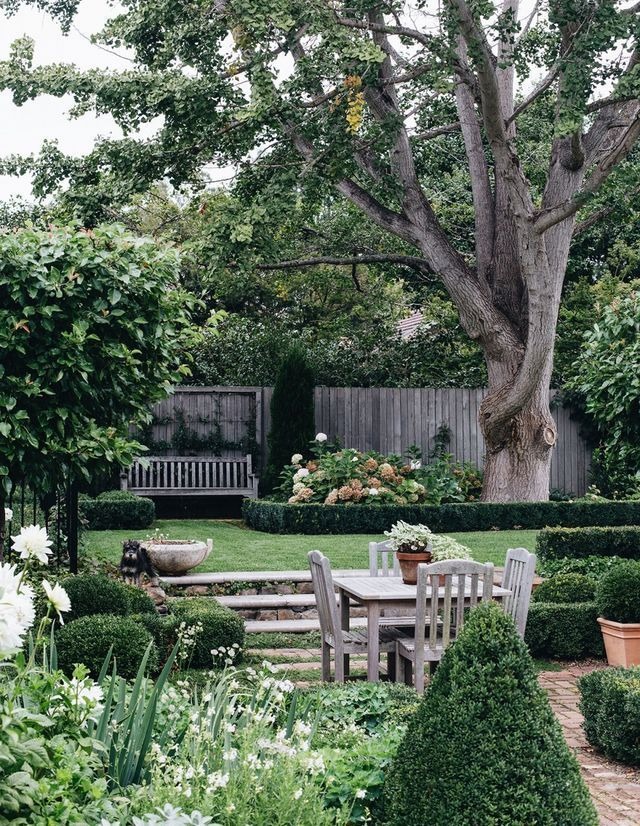 Moreover, a patio is more stunning to get beautiful furniture that fits the garden. You can make it as a dining room or living room as well. A patio is a versatile design in the garden landscape. Despite this, a patio is perfect for a large garden with high trees. If you have a small garden, you can use a pergola without shelter to make an outdoor patio.
3 of 19
Choose the Best Materials for Steps
This tip is for you who want to build garden steps. The first thing to do is measure your garden. Ensure that you know how many tiles you need to make a garden step. After that, choose the material for your garden step. Avoid materials with slick surfaces. Also, don't use loose tiles that wobble for your garden soil.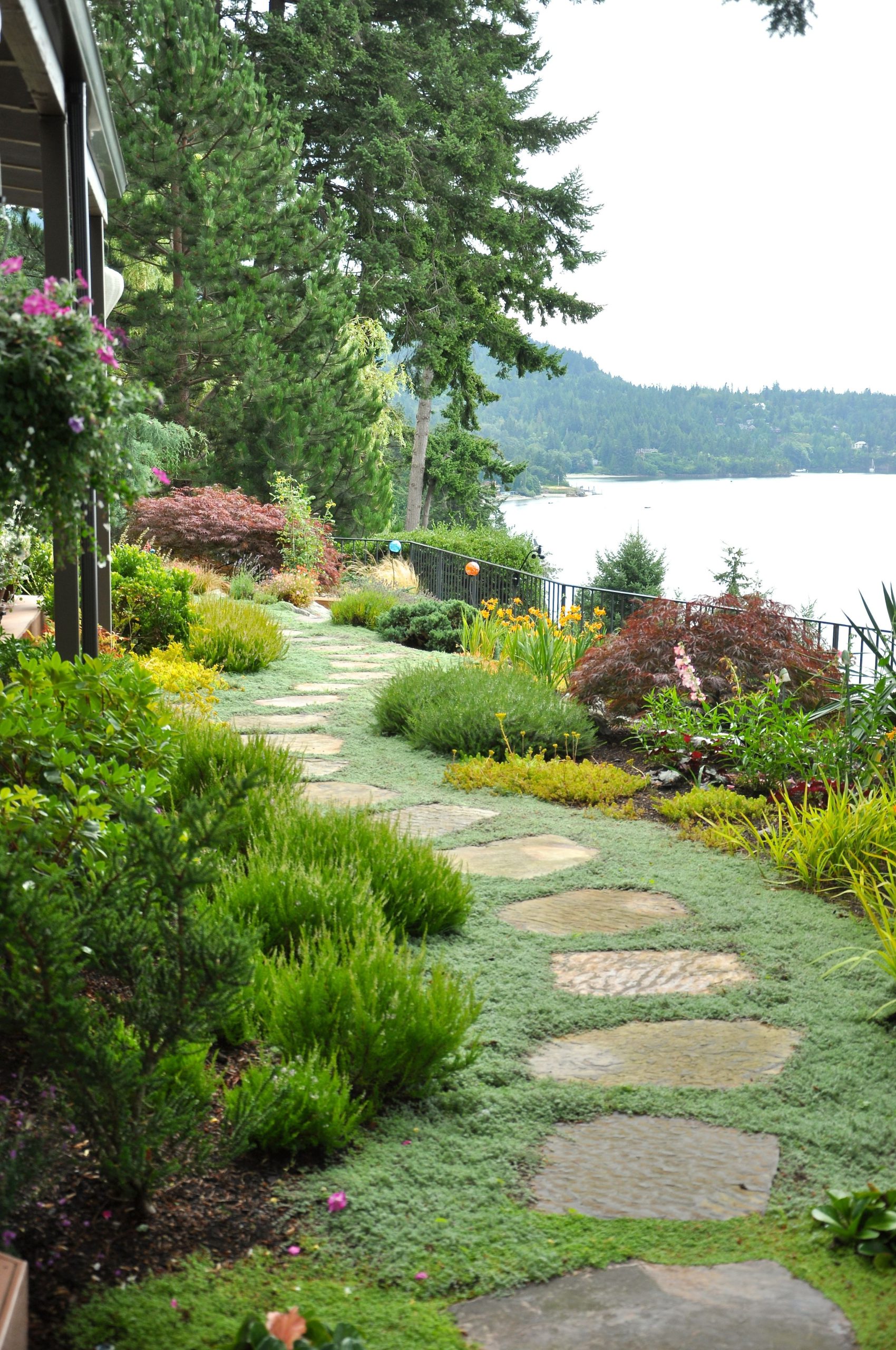 In addition, you can use gravel around the steps. These small rocks will help you to build a strong garden step. Then, choose strong materials like compact garden tiles. Besides, whatever materials you choose, ensure to put them properly on your garden soil.
4 of 19
Add Green Shelter
A green shelter is like a fairytale gate with plants. This element is various. You can make it with a small pergola, arbor, and archway. This green shelter should be more than 7 feet high. Meanwhile, it should be wider than the pathway. Also, ensure this shelter is strong to load all plants.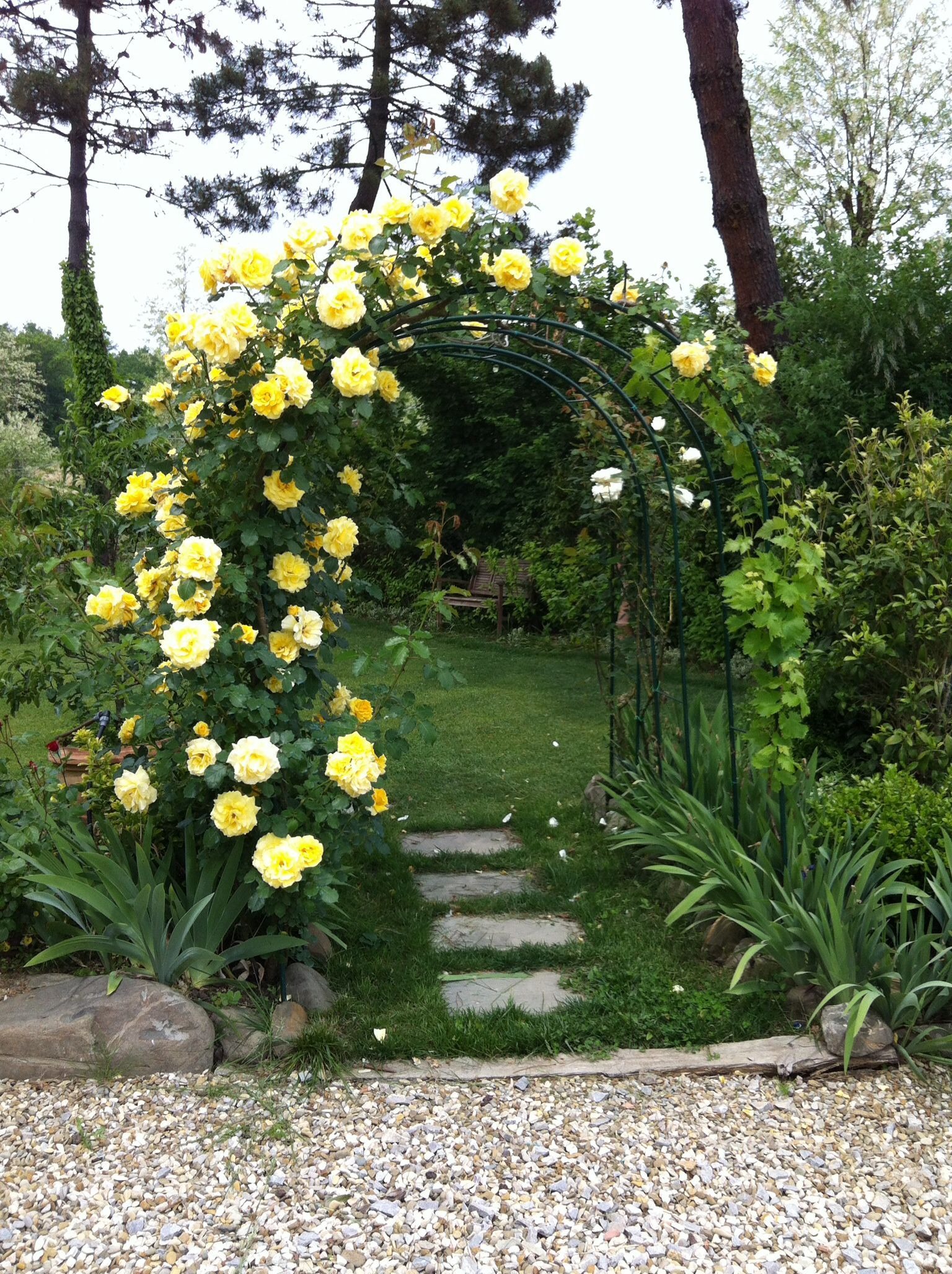 Then, design the shelter outlook. You can list some plants to grow near the shelter. There are climbing roses, English Ivy varieties, Pothos varieties, etc. You need to check this plant when growing vines. Then, you can put the vines on the shelter surfaces.
5 of 19
Add Space Between Plants
It is a must-have thing to do. Designing a perfect garden layout needs various plants. If you plan to grow plenty of plants, then ensure they get enough spaces to grow. Some massive growing plants can be invasive. They can spread into garden soil to seek water and nutrients.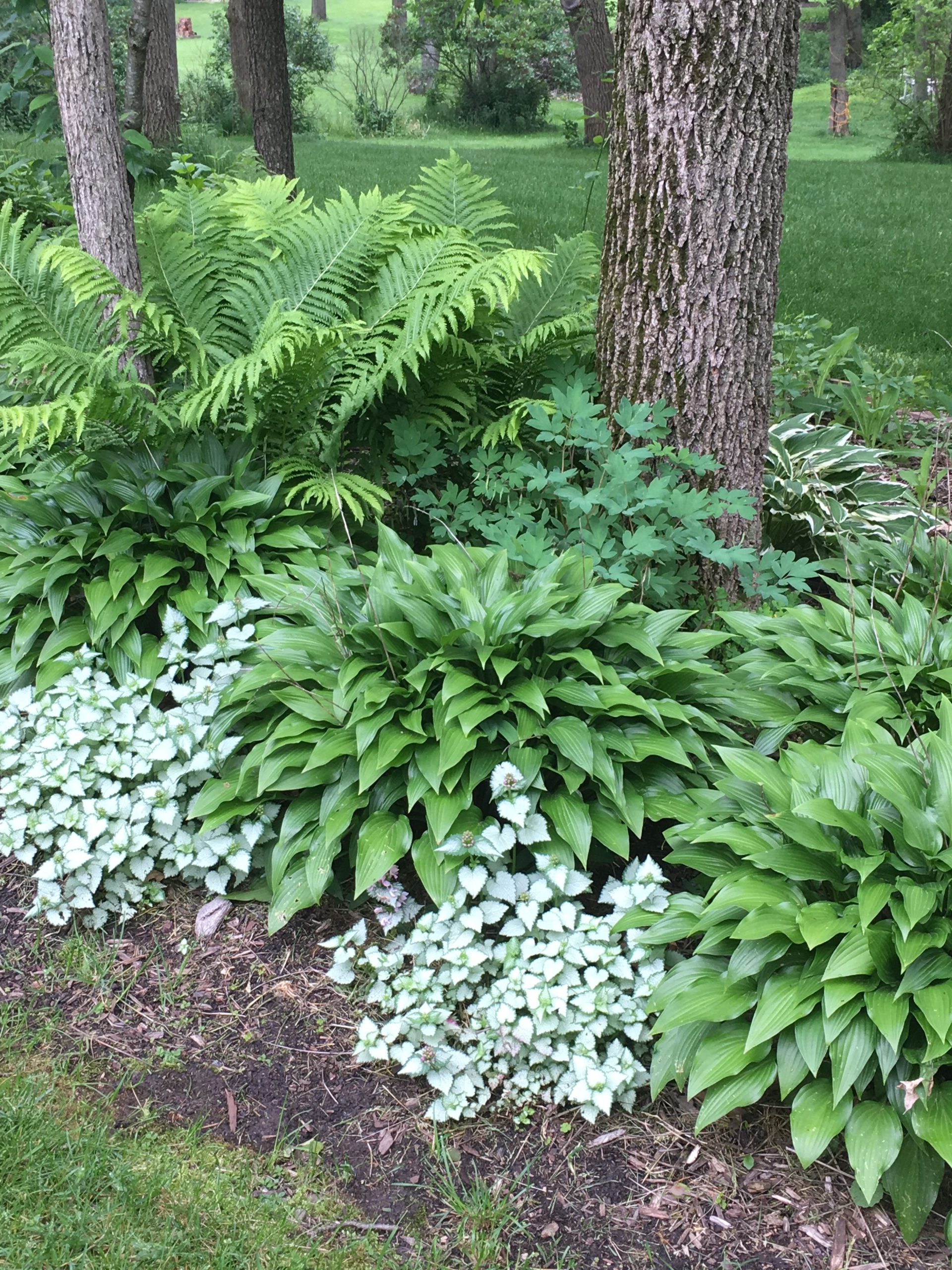 Sometimes, it will damage other plants and make them grow slowly. Thus, make a list to classify the massive growing plants, so you can find the best site for them. After that, you can grow them in garden soil with spaces for every plant. Also, some plants need regular pruning when growing like bushes.
6 of 19
Add Various Plants
Garden is a useful site to grow various plants. This is more stunning if you arrange these plants in a certain site. Dozens of plants fit outdoor environments. Then, start to manage the site for that plants. You can divide them based on their appearance.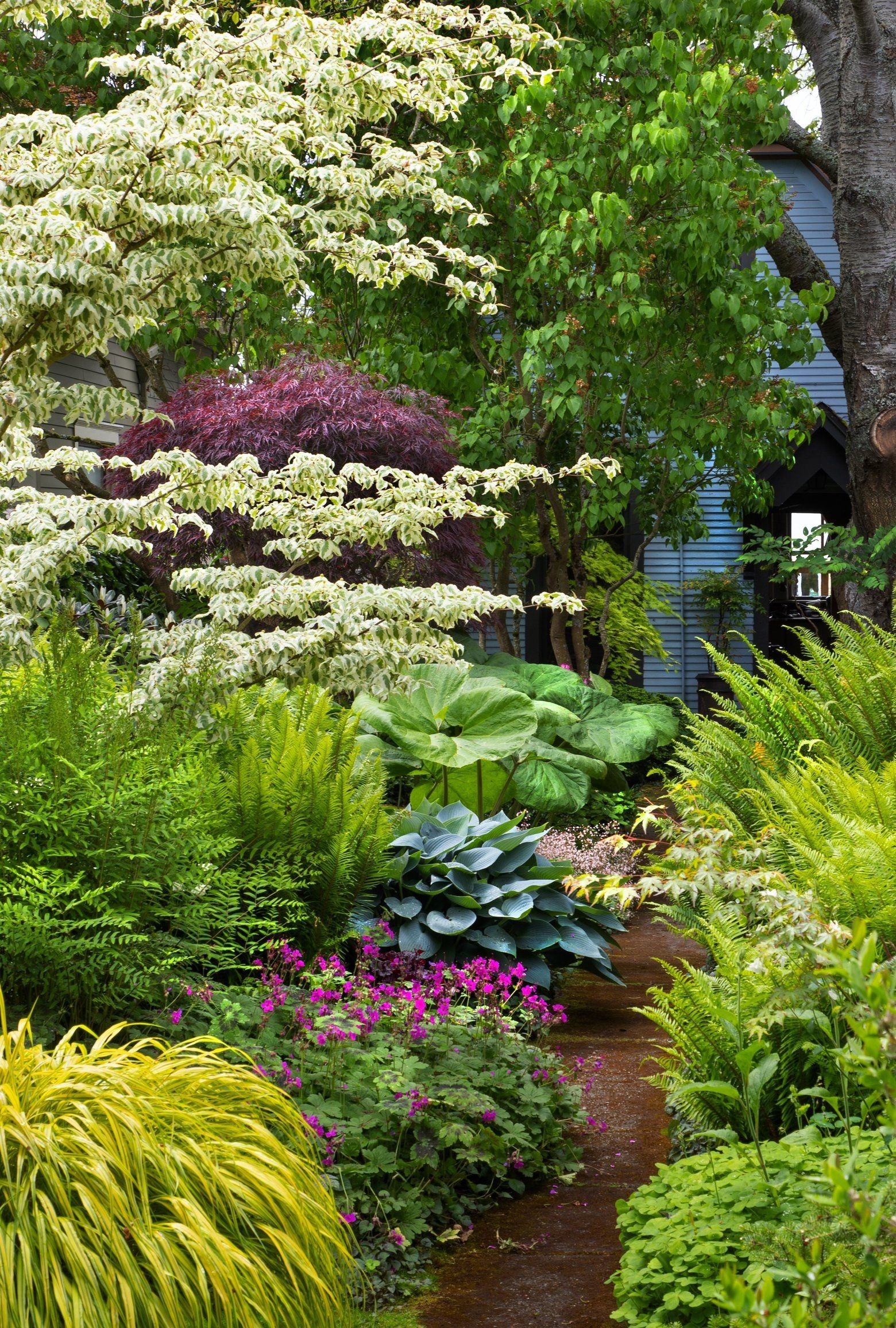 The thorny plants are safer to grow away from the garden path. You can grow roses along the pathway but it should be on the second layer. It is stunning to grow colorful flowers along the path. For example, you can grow coneflowers or marigolds. These plants are beautiful and easy to bloom.
7 of 19
Growing Ornamental Green Lawn
The green lawn is an important element for garden landscapes. Most people grow green lawns for their gardens. It brings a fresh impression and a natural environment. Sometimes, a lawn can be costly and need intensive maintenance. Despite that, you will be happy to see a green landscape in your garden.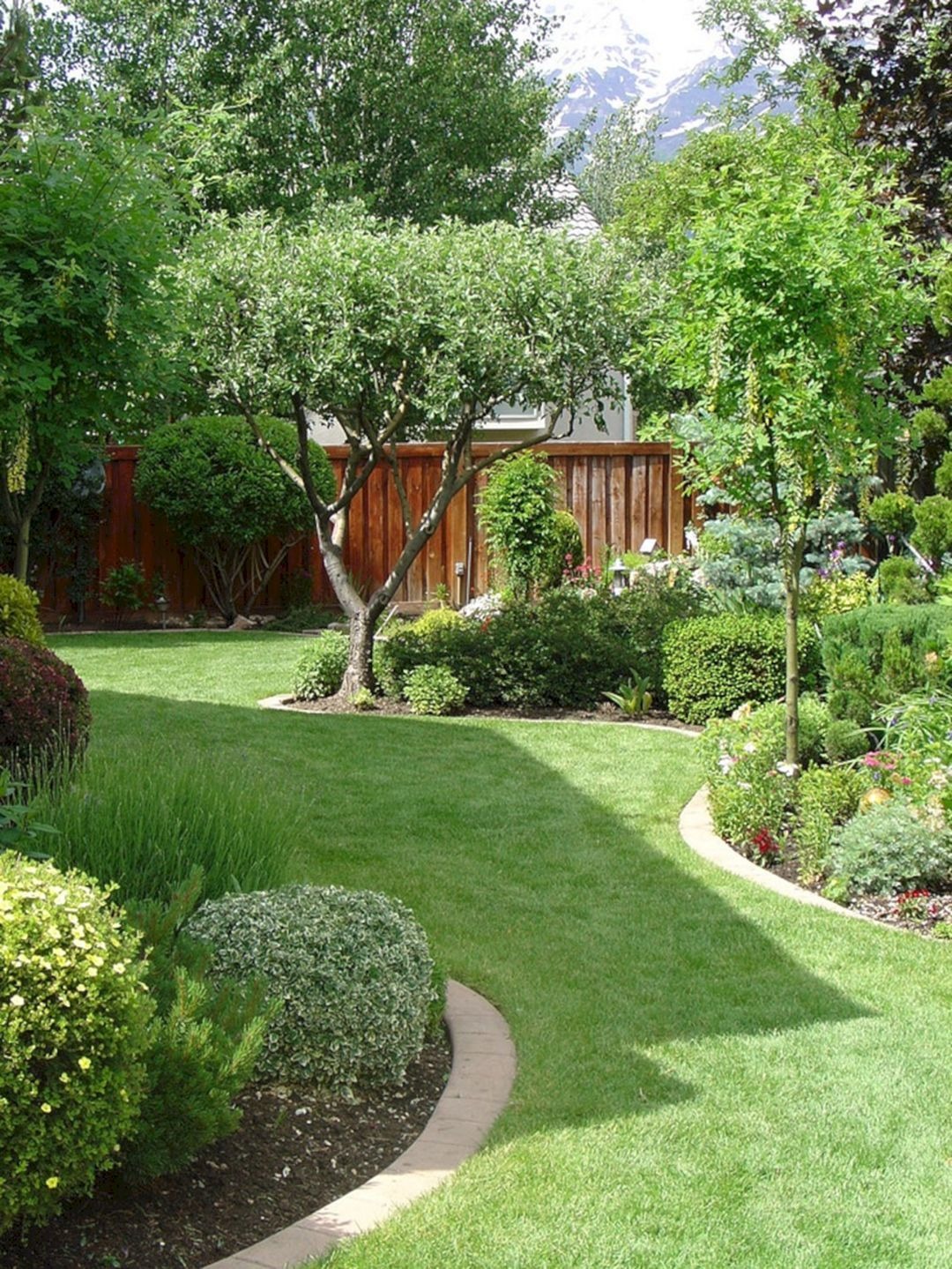 Therefore, choose a garden lawn variety that fits your garden soil. Some lawn varieties need bright to partial shade. Also, you can choose a low-maintenance lawn. After growing the lawn, don't skimp on the grass. Moreover, the green lawn is useful to absorb water in the soil.
8 of 19
Add Various Flowers
Let's see the next tip. It is a must-have plant to grow in your garden landscape. Many beautiful flowers offer stunning blooming and foliage. It gives an attractive accent to your garden landscape. Also, some plants have long-lived periods.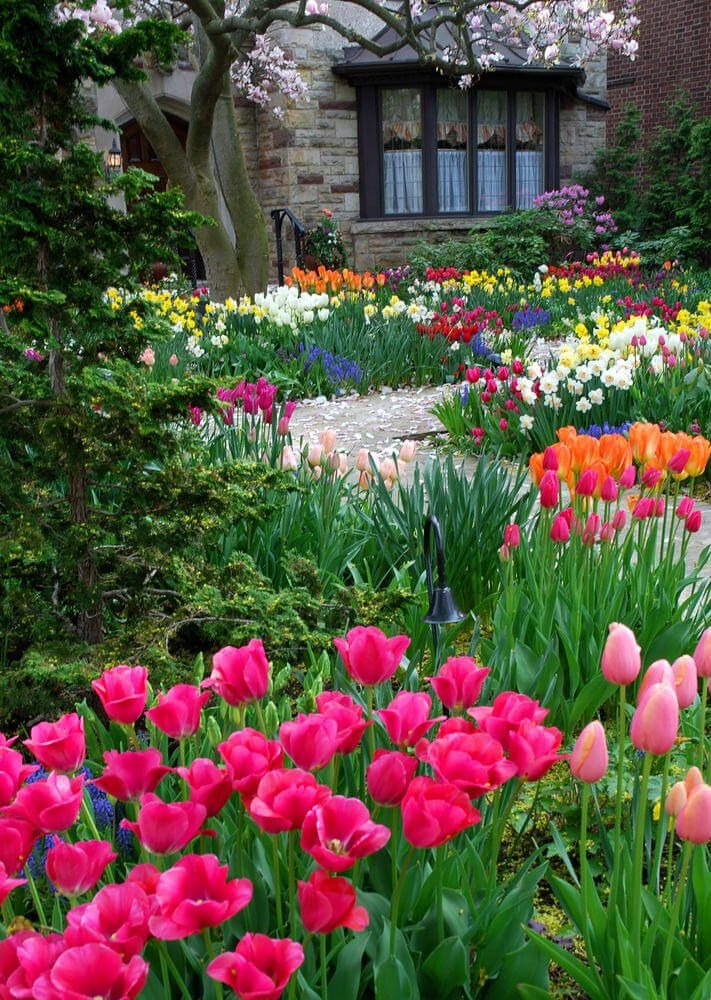 Many popular flowers like Hydrangea, Cornus stolonifera, and Ilex verticillata grow in gardens. If you want a colorful accent all year round, then grow some flowers that bloom every season. It is interesting to grow them along the pathway or garden border. Sometimes, you need to prune a massive growing flower and plant the cutting parts in another place.
9 of 19
Add Some Seats
It is an additional decor for your garden layout. Arrange some comfortable seats for a sitting area. This place is more stunning with decorative plants and beautiful paths. Some people like to use a single chair in an attractive site. This design is simple and easy to design.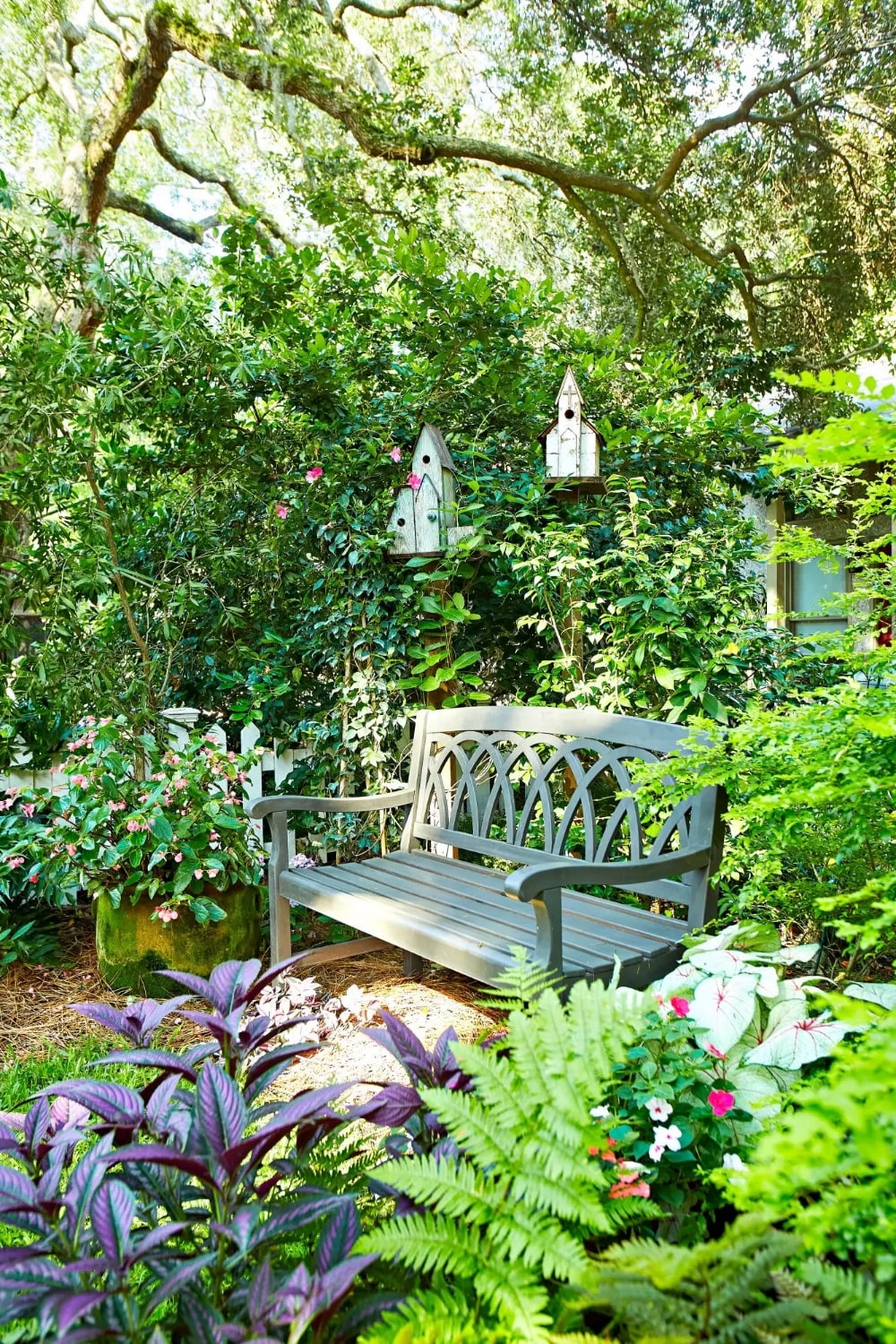 You can replace the chair with a long bench. It looks interesting to add a standing lamp near the bench if you want to enjoy a night atmosphere. Moreover, ensure it has a shady environment. Plant some trees and shrubs near the sitting areas. Then, it will be a comfy place during the day.
10 of 19
Add Drainage System
A drainage system is an option element but it is important. Sometimes, people need electrical conduits and irrigation pipes in their gardens. These elements are helpful to install lighting for the garden landscape and drainage system. You can make an automatic watering system for your plants. Besides, it won't declutter your garden landscape.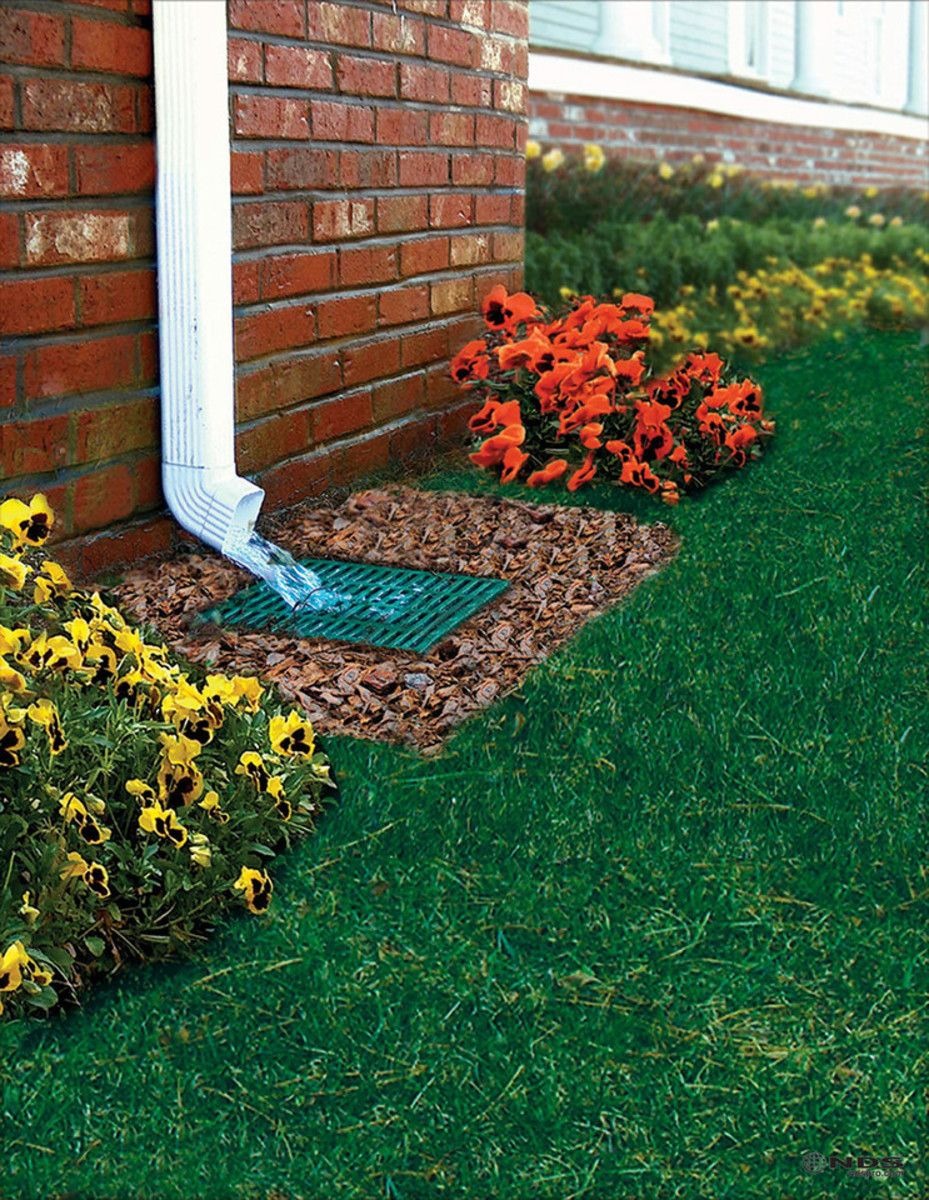 Moreover, this idea needs at least 18 inches deep to put the pipes. You can design it before growing plants and make a garden pathway. Besides that, if you don't want to put the pipes inside the soil, you can make a simple and shallow ditch. It will reduce the water on garden soil during rainy days.
11 of 19
Add Garden Lightings
Some gardeners put lighting in their gardens. It is helpful for a homeowner who wants to enjoy an outdoor atmosphere in the garden at night. Also, you can see a beautiful garden landscape when it gets some light. The lighting in the garden will shine this place and give a better view, in case someone tries to enter your territory at night.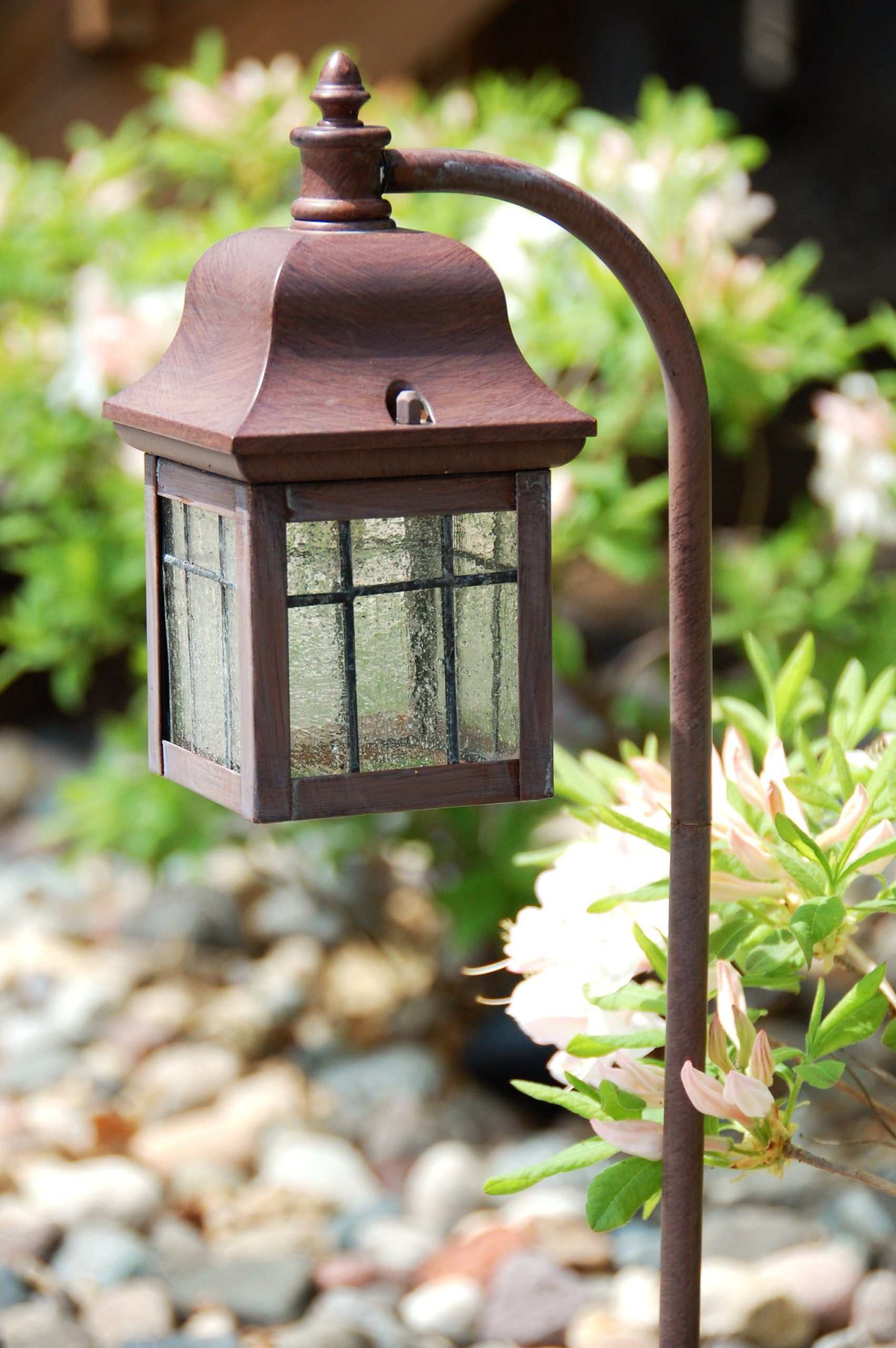 Many types of garden lights that you can choose from. The standing garden light is helpful to shine a wide area. Meanwhile, the ground light is useful to make a beautiful accent along the path. Also, you can install the string light that connects the garden to your patio. It is interesting to have such lights.
12 of 19
Classifying the Sites
Designing a garden landscape needs a proper site for every plant. Also, some plants need bright indirect sunlight, some need full sun, and some need partial shade. Thus, classify the plants based on their need for sun exposure. It will help them to grow better.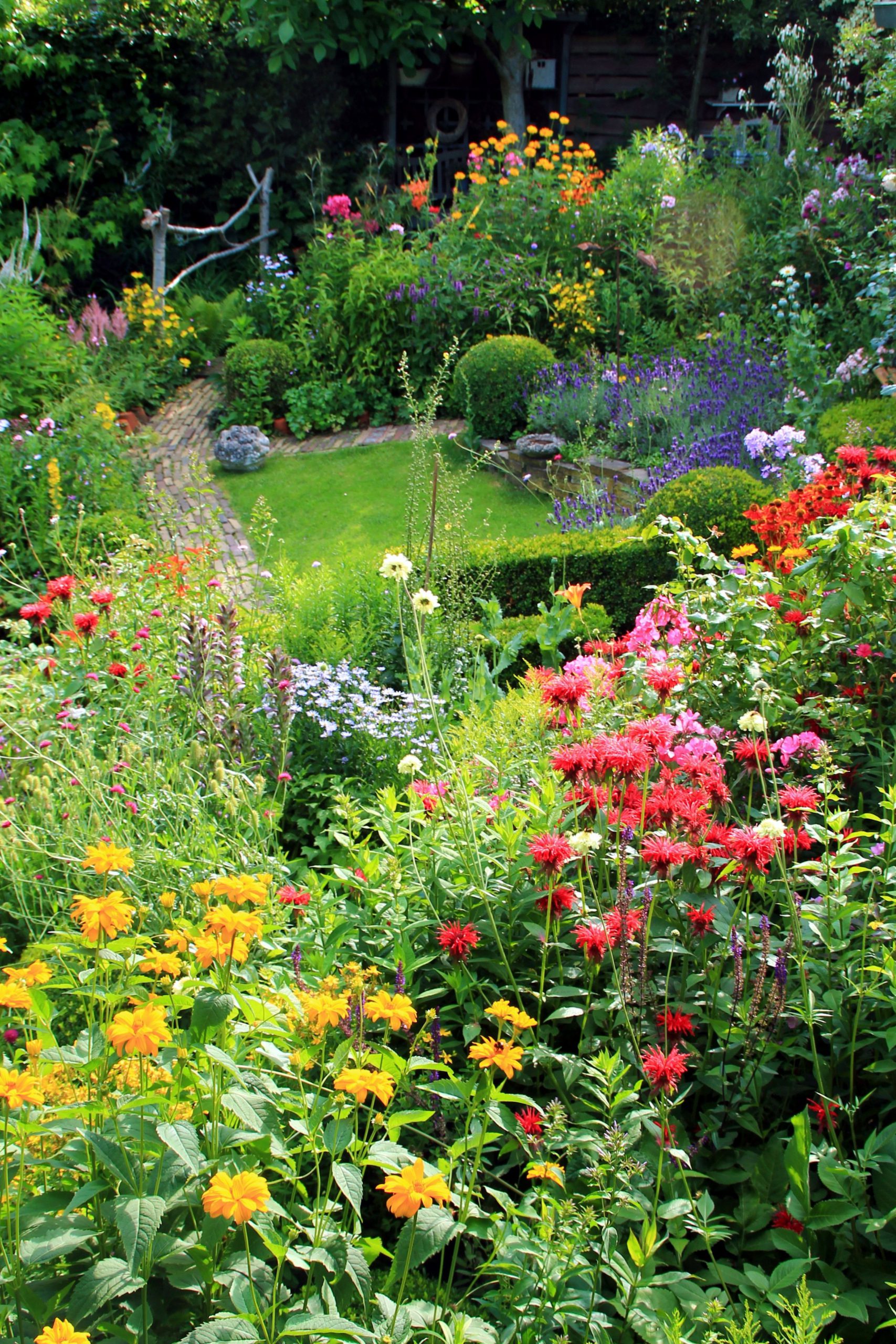 Also, observe your garden from the early morning to evening. You will see some sites with different sun exposure during the day. Draw a simple garden layout before planting these plants. Furthermore, these plants should get enough water. The hotter site will need more water than the partial shade.
13 of 19
Planning Garden Landscape with Plants
This tip relates to the previous one. You need to draw the garden layout with plants. Many options to grow plants. You can grow them directly on garden soil or use a raised bed. Also, measure the land that you need for every plant.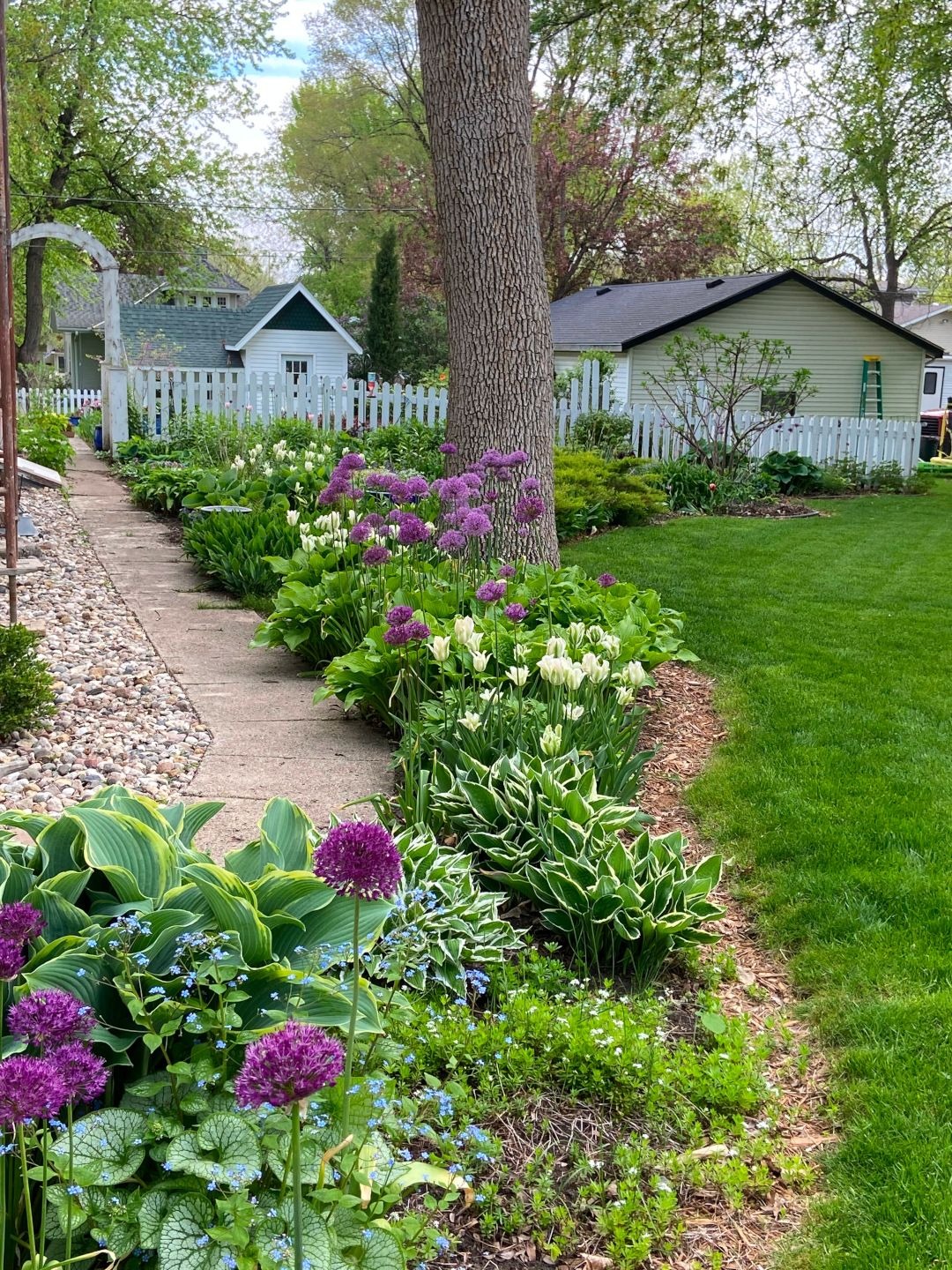 Almost all garden landscapes have green lawns. If you have a green lawn too, you can use a garden container to grow plants. You don't need to dig garden soil and mess up the lawn. Also, the raised bed is higher and gets more sun exposure Some plants that you can grow in a raised bed are herbs, vegetables, and small fruits like strawberry.
14 of 19
Listing the Ornamental Plants
It is time to list the ornamental plants for your garden layout. Many outdoor ornamental plants that you can grow. It is an important element in the garden. You can classify flowery plants, leafy plants, shrubs, and trees. The trees should be on the sides of a garden path.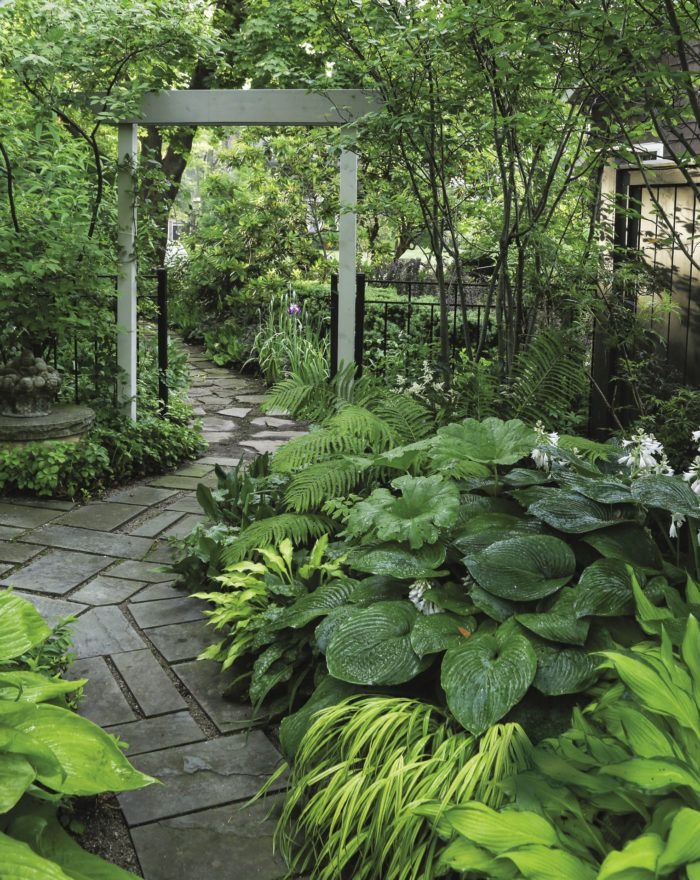 Meanwhile, the shrubs are beautiful to grow in some spaces. Also, grow flowery plants in the high traffic path. It looks beautiful to see colorful flowers along the path. Then, the ornamental leafy plants will decorate the lower part. Also, some leafy plants are vining or creeping. They look stunning as a ground cover.
15 of 19
Marking the Sites
You need to draw the garden layout for guiding you. Then, mark the garden based on your garden layout. Measuring the garden pathway and marking it with white signs. Do the same with arbors, archways, and areas for plants. It will make it easier to build your beautiful garden.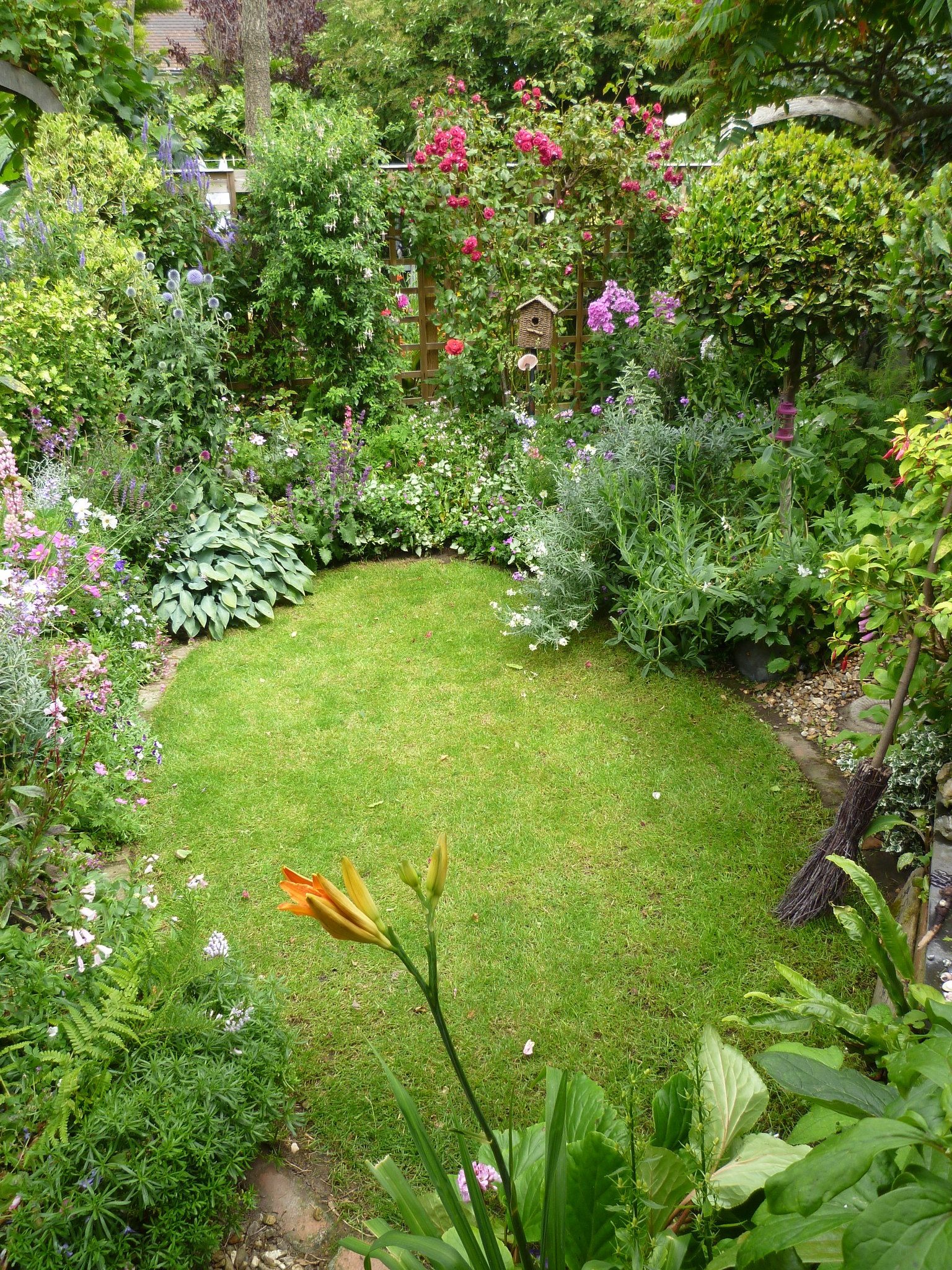 Besides, you can redesign it if you want to. Then, start to design it from the pathway. Then, build the archway, pergola, and patio. Also, you can make drainage systems in some sites. After that, you can plant trees, shrubs, and other plants. In addition, grow a green lawn for your garden. It makes a good combination for an exterior.
16 of 19
Keep Watering the Beautiful Lawn
Growing green lawns is not easy. You need to keep it fresh. Always do regular watering to stimulate their growth. The new growing lawn needs adequate water as it emerges roots. Also, you need to observe all sides of your garden lawn every week.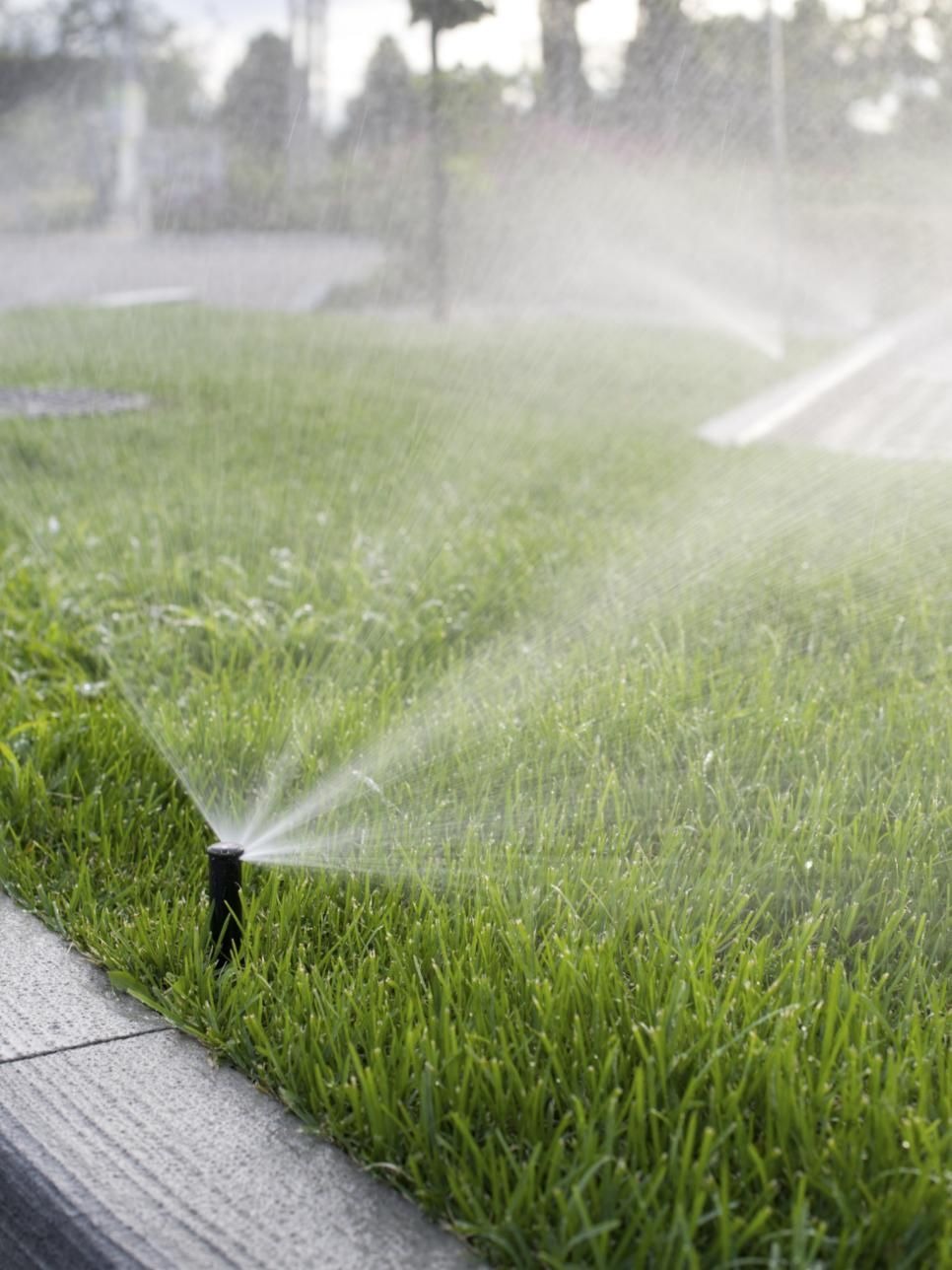 If you see a space, maybe the lawn doesn't grow properly. You need to regrow this part, add soil nutrients or fertilizer, and water it. This step will repair the space gradually. If it is still empty, then fill it with other plants. It looks interesting to grow a ground cover with colorful tiny flowers.
17 of 19
Listing the Needs for Planting
This is a must-have thing to do before planting anything. You need to know how much it cost for growing plenty of plants. If you have some ornamental plants then you can cut off some budgets. Besides, many elements that you need to put on budget lists. There are fertilizers, soil materials for plants in containers, etc.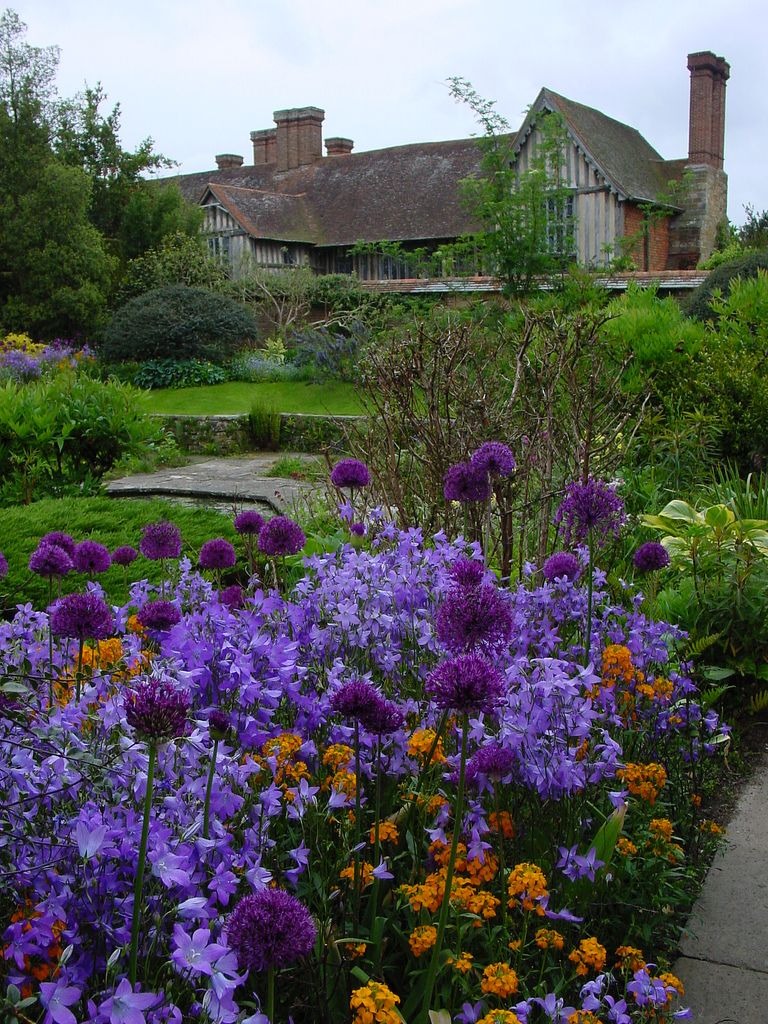 Also, it is better to write all garden tools that you may use. It is helpful to always check the lists before designing the garden. Moreover, additional parts like the patio, pathway, archway, and garden lighting should be on the list as well. This note will guide you to always be on the plan.
18 of 19
Add Fountains
A garden fountain is an additional element. It loads water for plants in the garden. Also, you can grow some water plants in this fountain. Many fountain designs that you can choose from. There are fountains with 3 to 5 tiers.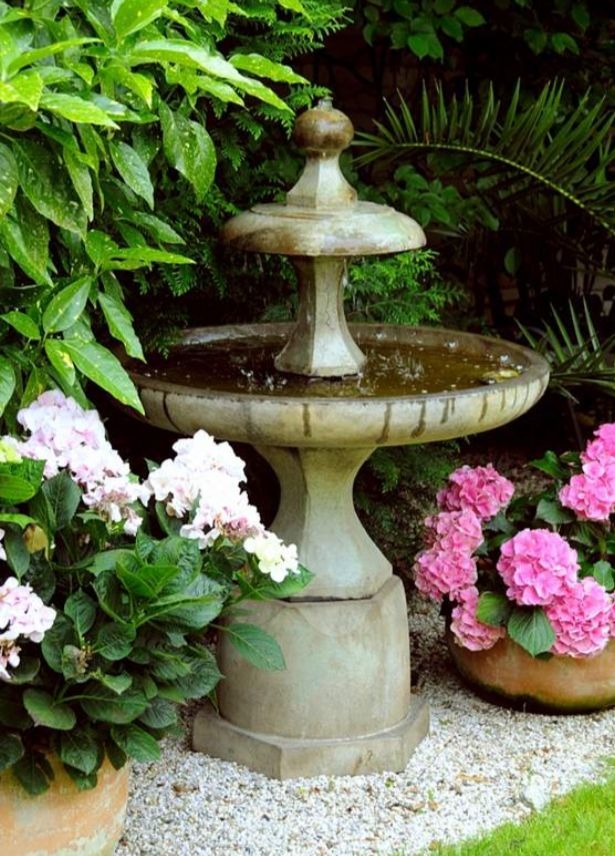 Moreover, a fountain in this garden can be a focal point. You can put a fountain near the sitting area. So, everyone can see this beautiful water flow. Besides, there are smaller fountains that you can put on some sites. It is versatile and can reach narrower places.
19 of 19
Thus are 19 Tips for Garden Layout: Make Proper Preparations Before Designing. You need to prepare many things before designing an attractive garden layout. There are pathways, an archway, a fountain, a drainage system, a lawn, and ornamental plants. Ensure that you make the garden layout first before starting this all. Hopefully, this post will help you to create an interesting garden. Happy gardening!