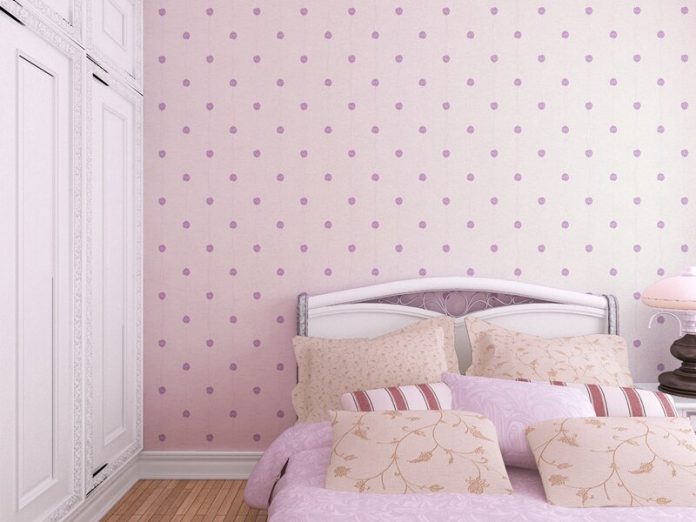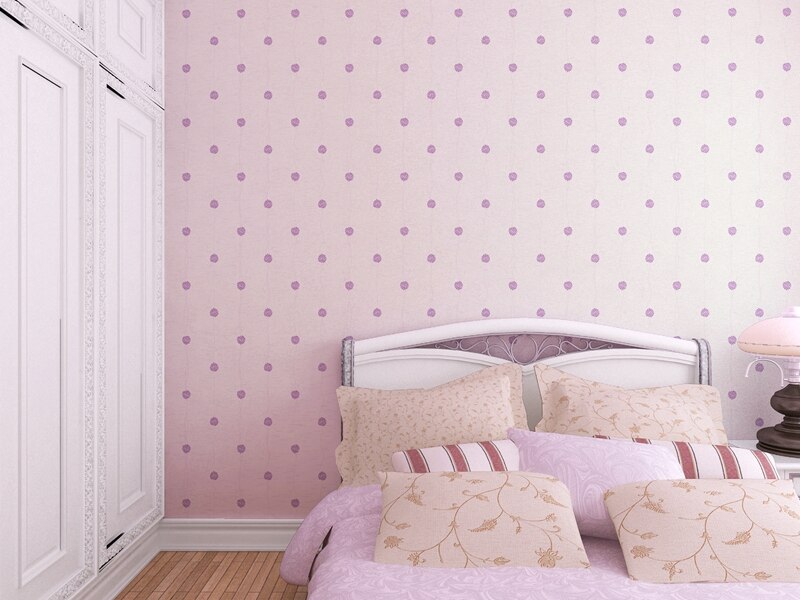 Homesfornh.com – Wallpaper is considered as an interesting decoration for a room. It will catch attention when entering a room. Wallpaper influences the first impression and moods which brings to people who see the wallpaper. By using wallpaper, a room will look gorgeous. Besides as an aesthetic background, wallpaper can hide and protect a wall from a prone and dirty wall. Many patterns, designs, and colors as your choices to decorate a wallpaper on the wall. Do it yourself for wallpaper in full wallpapering or a particular point on the wall. By do it yourself, you can design your style of wallpaper.
DIY Wallpaper Inspiration For The Interior Of Your Bedroom
In this article we will discuss about some DIY wallpaper designs for your bedroom. By using the DIY wallpaper design appropriately and in accordance with your wishes, you can save your budget in installing wallpaper for your bedroom. For that, let's discuss some of the inspiration that we will explain.
Wallpaper of Newspapers for Classic Impressions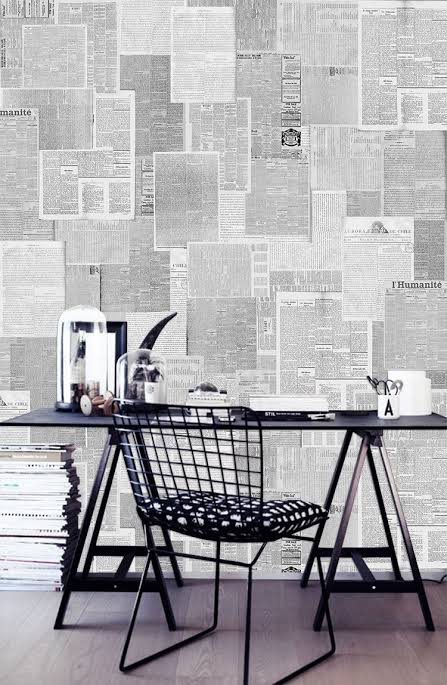 Do not trash your old newspaper, it is reusable trash. A newspaper has a unique arrangement of its paragraphs. It makes the newspaper has an aesthetic style if you use this material to make a wallpaper. The black and white color builds a classic effect in a room. Arrange the newspaper in full wallpapering to strengthen the classic effect. If you are interested in some headlines of the newspaper, you can cut it then attach it to another newspaper. Give a border to show the words on headlines. Be patient when you try to apply this wallpaper. Dab strong glue on the wall before attaching the newspaper. with wallpaper from old newspapers like this in your bedroom will give a beautiful vintage impression.
Wallpaper of Wrapping Paper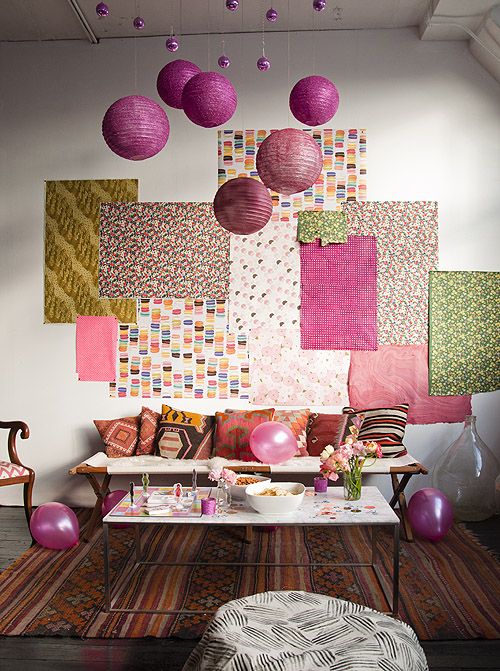 This paper is easy to be found. Just go to the stationary store or grocery store and you will find this wrapping paper. It is most commonly used for bedroom decoration. It has unaccountable patterns, choose the most interesting ones. The unique pattern makes it possible to combine more than two papers in a wall for aesthetic view. Take some flowery patterns to have a gardening atmosphere. Its hue is natural. For the suggestion, choose a contrast color between the wrapping paper and the base color of the wall, if you do not mean to cover all the wall. A contrast color is more catchy for your wallpaper. You can also use furniture from scrap fabrics to give a unique and aesthetic impression.
Washi Tape Wallpaper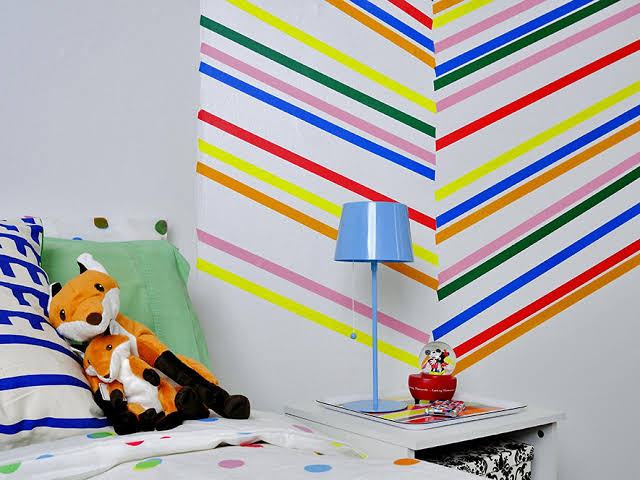 Washi tape wall is a simple material to decorate your lovely room. Use it as a wallpaper for a colorful wall. Its colorful choices are beautifully used in the bedroom. When attaching this tape, you can minimize some mistakes because of its small size. The wide variety of colors and patterns are available for you to grant an unlimited design. This material is best used for creating lines with bright colors.
Wallpaper with Photos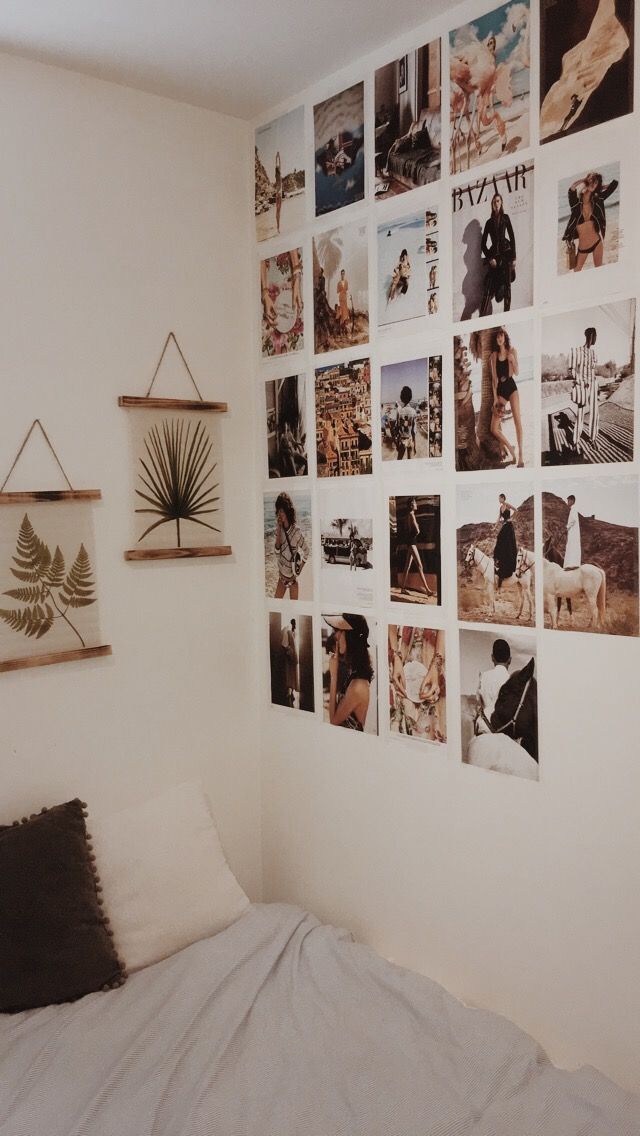 Some photos usually remind you to memorize from its time and event when the photo was taken. For a photophile who collects thousands of photographs and does not have time to see it one by one in a book, maybe make it as wallpaper is an alternative way. It will be your photos museum, as your mini studio with eye-catching photos. Furthermore, your room will look more aesthetic with the display of photos on the wall.
Polka Dots Wallpapers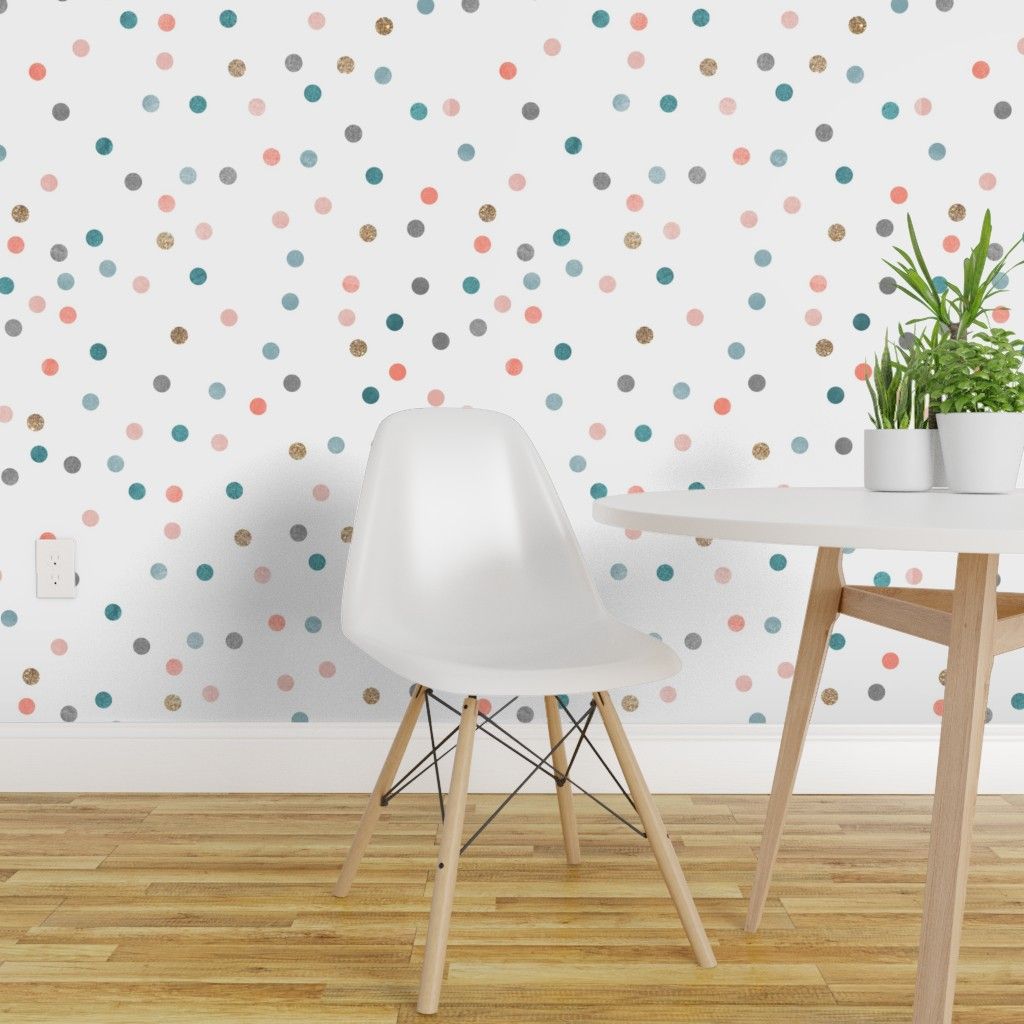 It is a simple pattern you can make it by yourself. Attaching many circles of paper on the wall is the first way to design. So, you should get ready for cutting the paper in circle shape before decorating the wall. Design your polka dots pattern whether the circles will be a crowded or distant pattern. Attach more than one color to make polka dots effect alive. For better effect, use white color for the base wall, it will look sweet and distinct view.
Thus our discussion about DIY Wallpaper Inspiration For The Interior Of Your Bedroom. Many simple materials and designs you can choose to be applied to your wallpaper. Those materials will save on your money and increase your creativity by doing it yourself. For you want to try the ideas above, hopefully, you will have an attractive wallpaper. Don't forget to always be patient in every step. Hopefully this article is useful for you to make your own wallpaper in your bedroom.