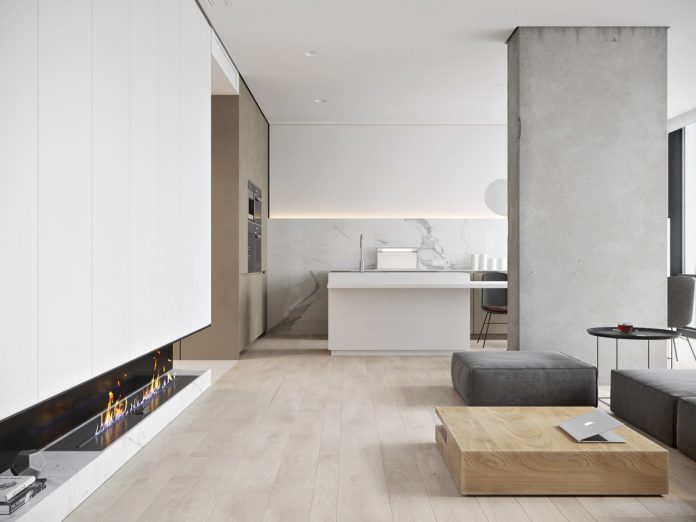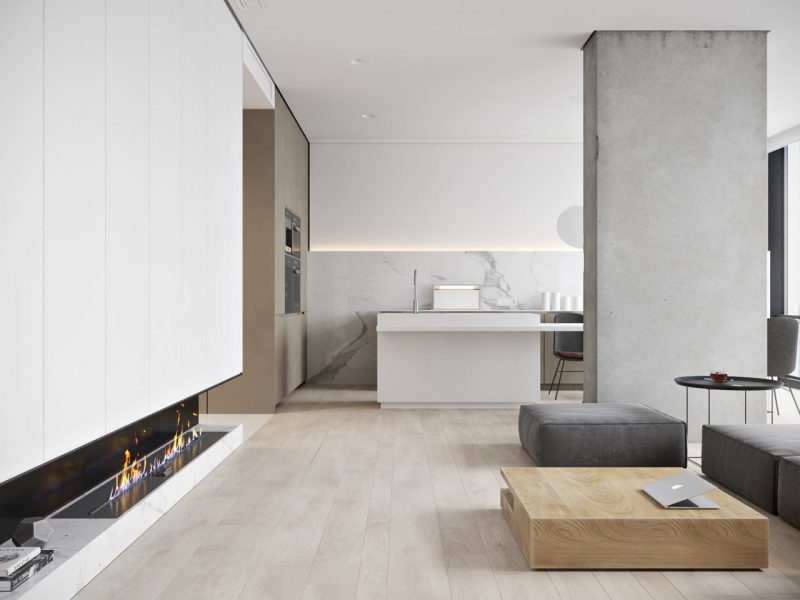 Homesfornh.com – Furniture is an important element in home design. Relate to the design, furniture can be used as the symbol and characteristic of a certain design such as minimalist, rustic, and industrial has different furniture. Those designs will provide you with different kinds of simple furniture that you can put in your home. By using the right furniture, you can create a comfortable home interior in the simplicity of its decoration. For that, let's discuss this.
Rustic Interior Design
The rustic design suits the atmosphere of a traditional country. This design dominantly uses wooden material in a natural brown color as a feature of this design. Besides the color and material, this design can be known by the simple furniture. Using a rustic interior design to give a warm atmosphere in your home. Besides that, the wood material which is the main accent in this interior design will also provide a natural and warm atmosphere for you. Here are some simple pieces of furniture that you can use in rustic interior design.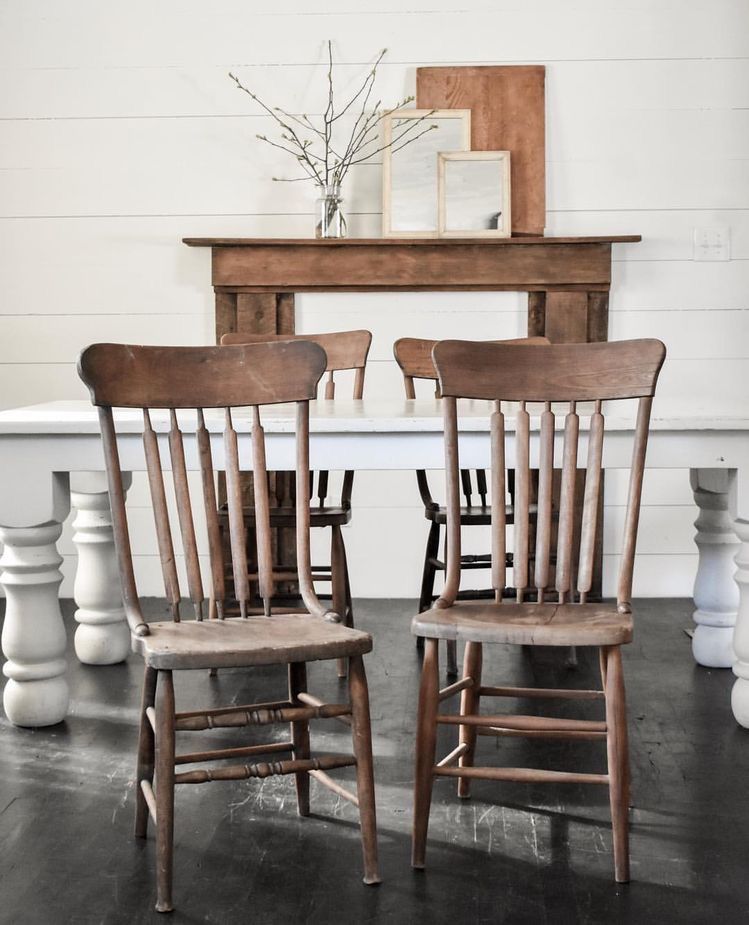 A rustic chair that is made of solid wood has a natural pattern and the original smell of the wood.  The warm color of natural wood gives you a nice view of the room. Some kind of wooden chair is heavier than an iron chair and it also has different qualities based on the kind of wood. You should know the kind of woods to suit your need for the room interior.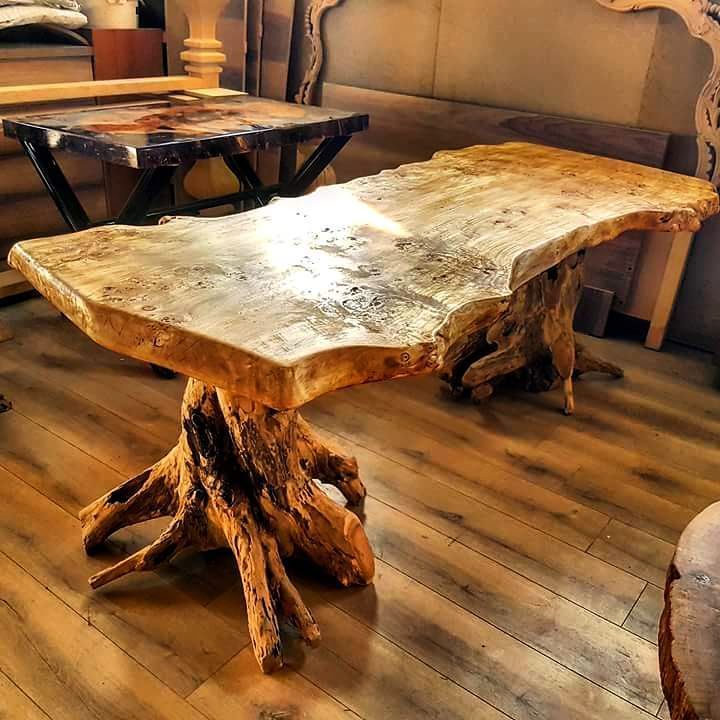 A big tree can be used as a center table. The natural shape makes it catchy to complete your Rustic interior design. Some kind of wooden material has a rough surface and different color, but you can cover it by using brown varnish to distract the look of rough wood and make it more stunning.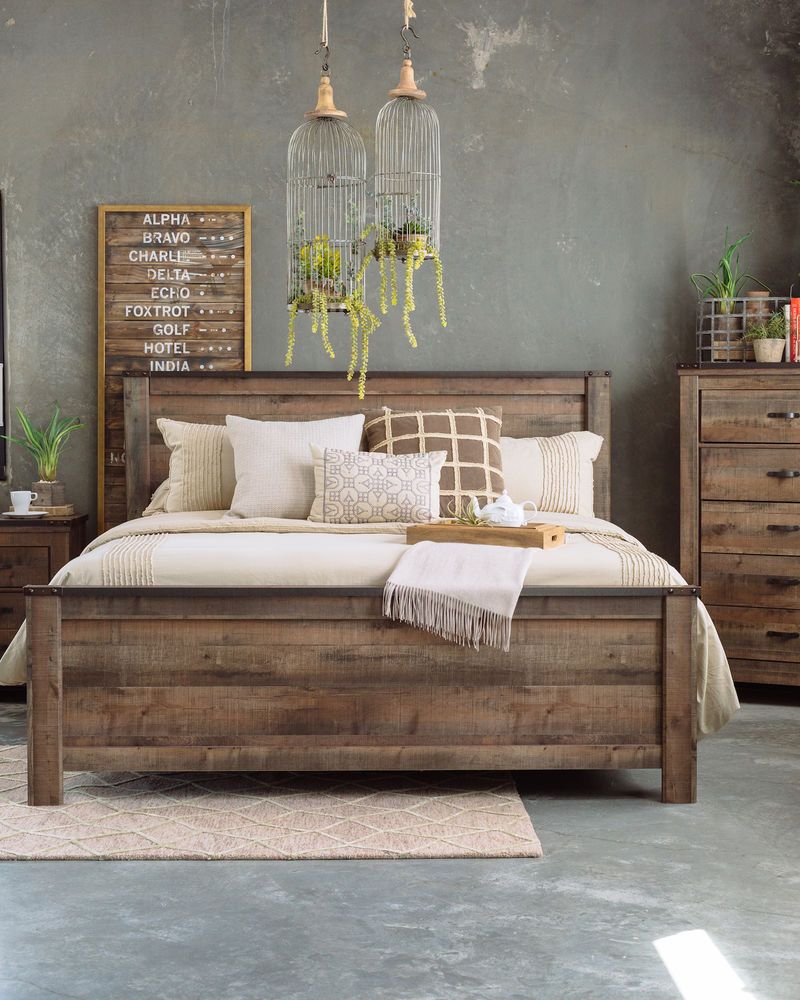 In Rustic design, the natural brown color is catchy to combine with the white bed cover. The lighter color gives a contrasting look to the bed and it will show off the natural wooden material. To provide a natural accent in your interior with your rustic design, also use ornamental plants in your bedroom area. You can use small ornamental plants or beautiful hanging ornamental plants.
Rustic Kitchen Set Design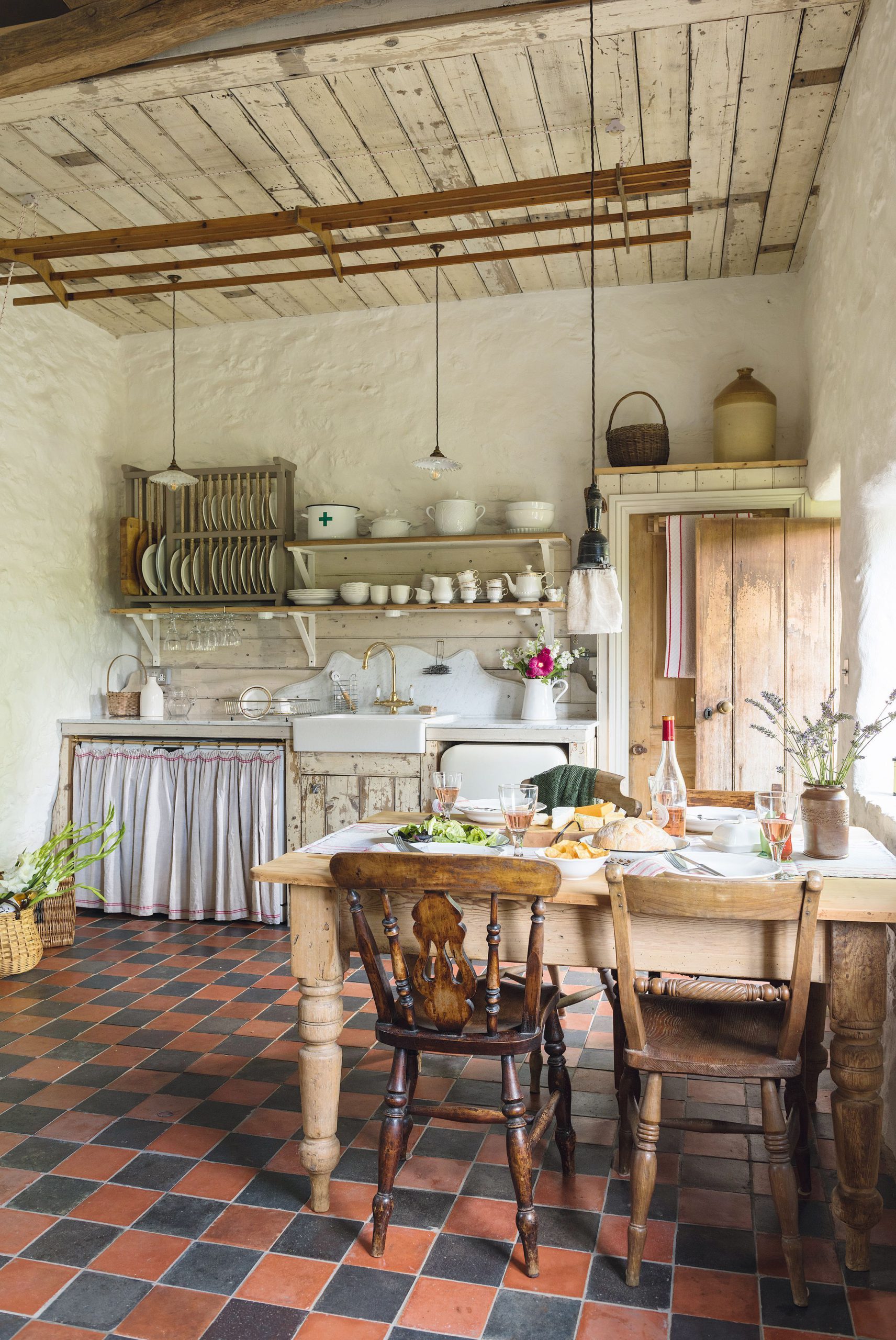 When entering a rustic kitchen, you will feel the atmosphere of a traditional and natural kitchen. It brings us to the time past in a country. Some antique furniture will strengthen the rustic accent in the kitchen such as antique pottery, wicker basket, antique bowl, and many more.
Rustic Mini Cupboard Design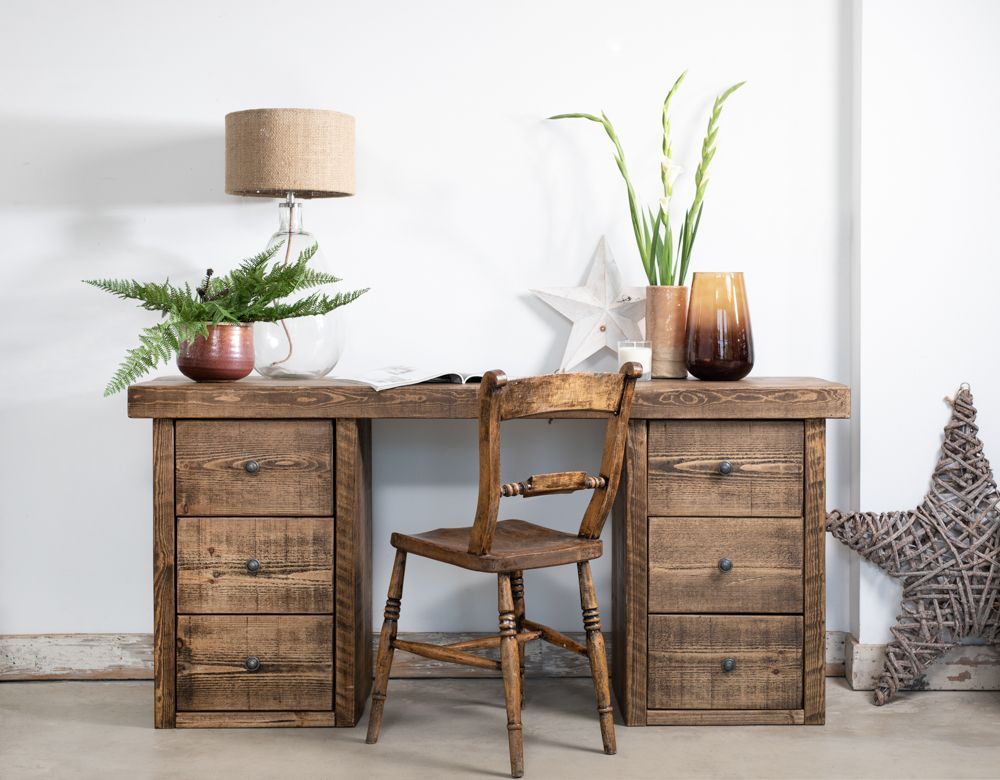 The mini cupboard has drawers to keep your stuff clean and safe. A rustic mini cupboard is nice to put on the spot that you like. Its wooden color suits every color in the room. You can use this furniture in the interior of your workspace with your rustic design. Thus, you can create a warm and comfortable working from home atmosphere.
Industrial Interior Design
Industrial interior design has a masculine taste to be attached for home interior. This design commonly uses raw material and shows an unfinished design. The simplicity of this furniture also has an elegant impression to modify your home interior design. You can use the main material accents in the form of concrete, brick, wood, and iron in an industrial interior. Thus you can create a strong industrial character in the interior of your home. Besides, you can use furniture with simple designs as follows.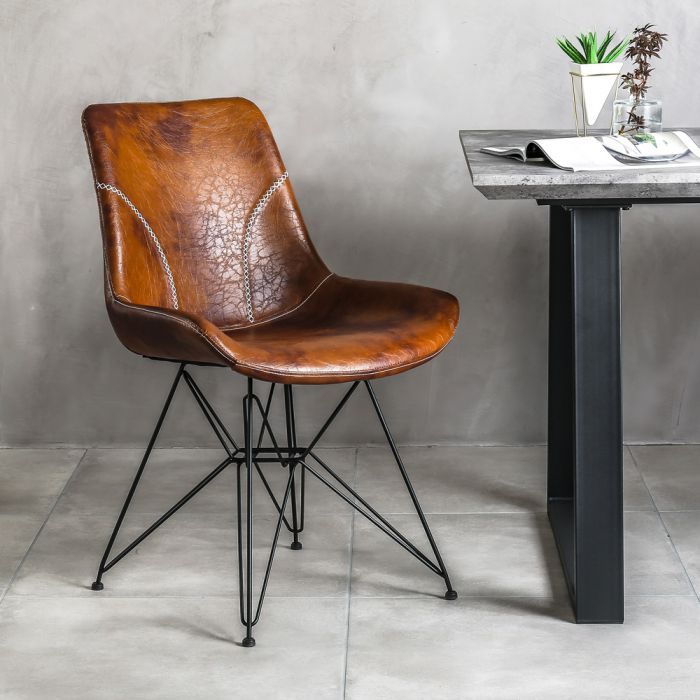 In industrial design, the chair is commonly made of iron material. The furniture in industrial design uses masculine colors such as black, dark brown, dark grey, and the like to strengthen the impression of raw material. The dark brown chair can be the choice of your simple industrial design.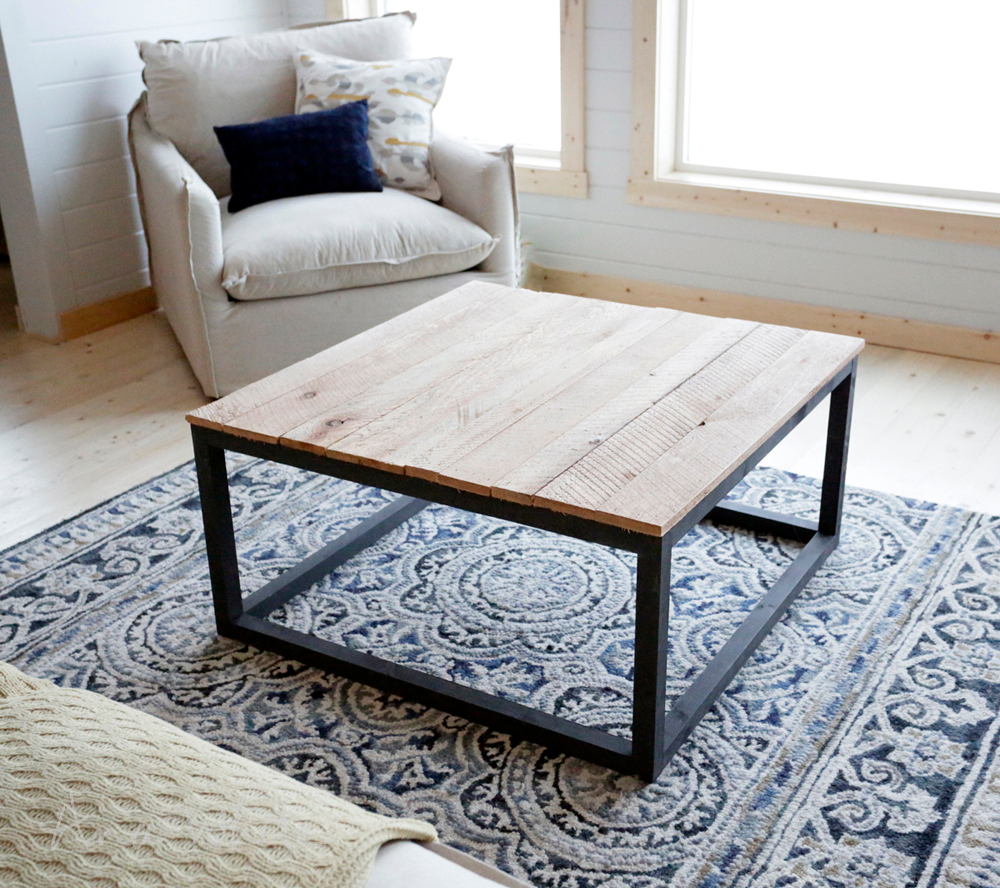 The table in industrial design can be combined with wooden material. It will make the industrial accent stronger because of using two raw materials. In industrial design, you can make your favor to varnish its surface or not, just make it simple as possible. Even though the design is simple, you can get good quality and strong furniture for you to use in your daily activities.
Industrial Cupboard Design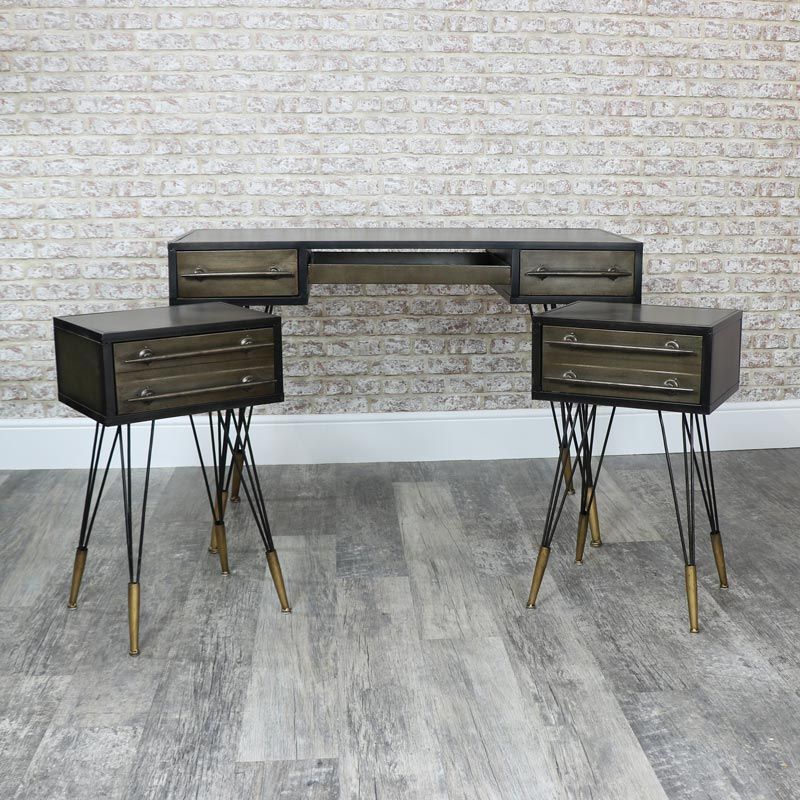 An identical character of the industrial cupboard is the iron material. A black cupboard is compatible to combine with the dark glass. The dark color symbolizes the industrial design and strong masculinity impression. You can use simple aesthetic furniture for the interior of your industrial home. Use a cupboard with a simple industrial design. You can use a cupboard made of iron and wood. Also, use dark colors and aesthetics of wood to create an elegant impression in industrial designs.
Industrial Dining Table Design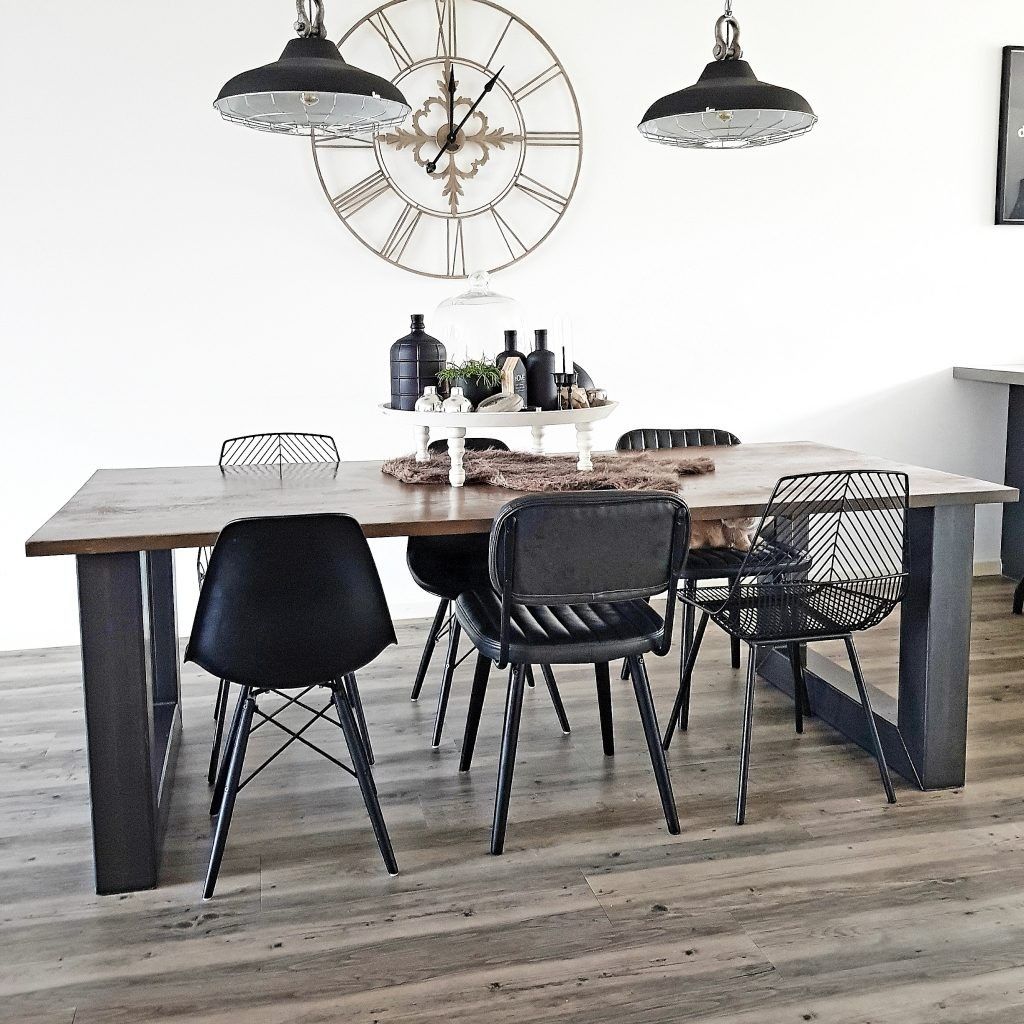 The industrial dining table is well combined with the black chair and lamp. To make it more elegant, you can put some ornaments to support the industrial design accent. In an industrial dining room, you can use a complement to the dining table with chairs with industrial designs too. The hallmark of industrial interior design in the dining room is the use of chairs with a variety of different designs in them. Thus, your industrial dining table and chairs will make the interior of your dining room aesthetic in a simple design.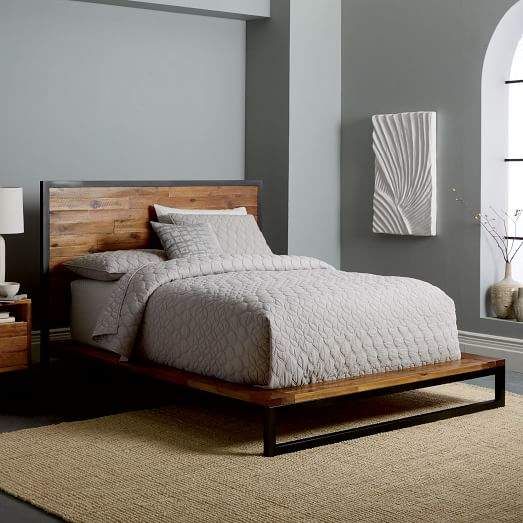 This kind of bed uses iron and wooden material. Use a bed frame with iron, while you can use wood to complement your bed material. Thus, you can create an aesthetic accent with wood materials in a simple industrial accent. That way your industrial bed has an elegant simple shape, so you can arrange the pillow, bed cover, blanket with any color, and position.
Industrial Wardrobe Design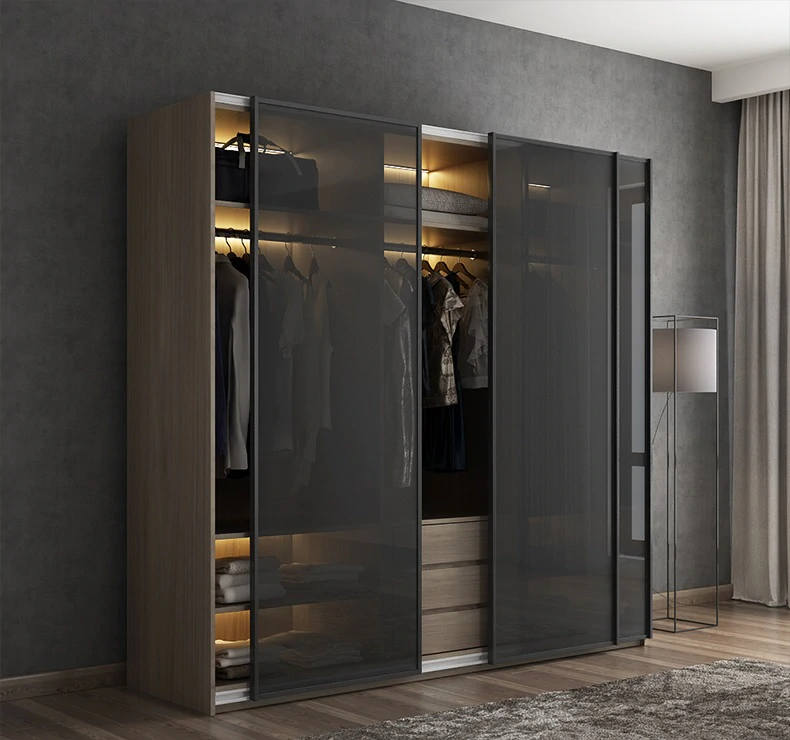 You can create a wardrobe with an aesthetic industrial design in the interior of your home. With a simple and functional design, you can provide comfort in your daily activities. Use a wardrobe from a combination of iron and wood with dark colors. Thus, this simple piece of furniture can make your industrial interior stunning in its simplicity.
Industrial Dressing table Design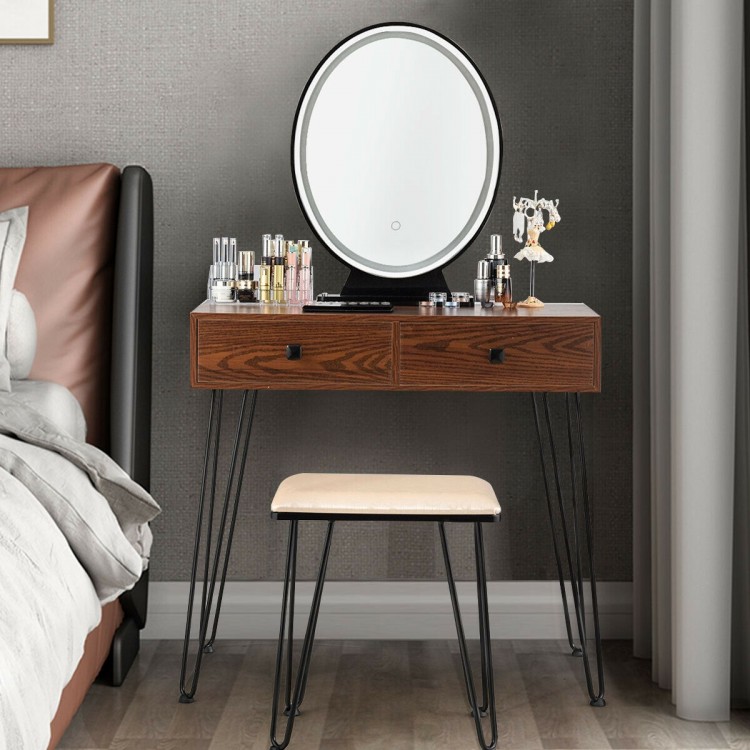 For the dressing table, industrial design has the same taste as the industrial chair. You can use wooden material for the table body with minimalist drawers. Besides, you can use the iron for the legs of your table legs. Thus, you can get a strong and durable table with a simple aesthetic design.
Minimalist Interior Design
The minimalist interior design prioritizes the value of beauty and functionality in decorating. For that, you can use only essential furniture and decorations to create a home interior with a minimalist design. The main point in minimalist design is how to deal with a small room to create a comfortable and interesting design. Here, the furniture of minimalist design that is simple for you to attach to your home interior: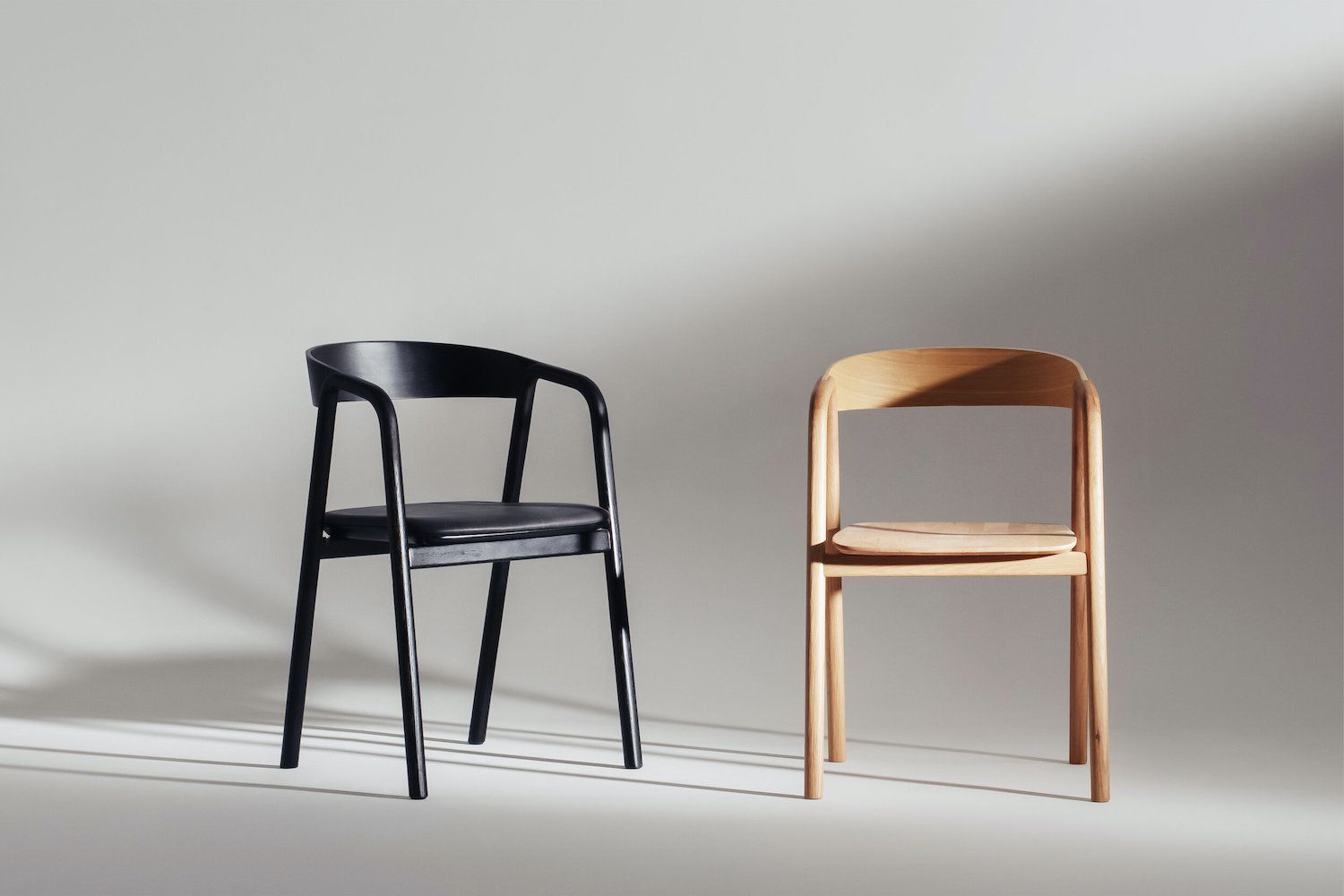 The chair is the furniture that people always have in their homes. The minimalist chair suits your minimalist design with its small and cute design. You can choose the chair from the metallic material or wooden material. Thus, you can use chairs with this design in the interior of your home anywhere you want.
Minimalist Coffee Table Design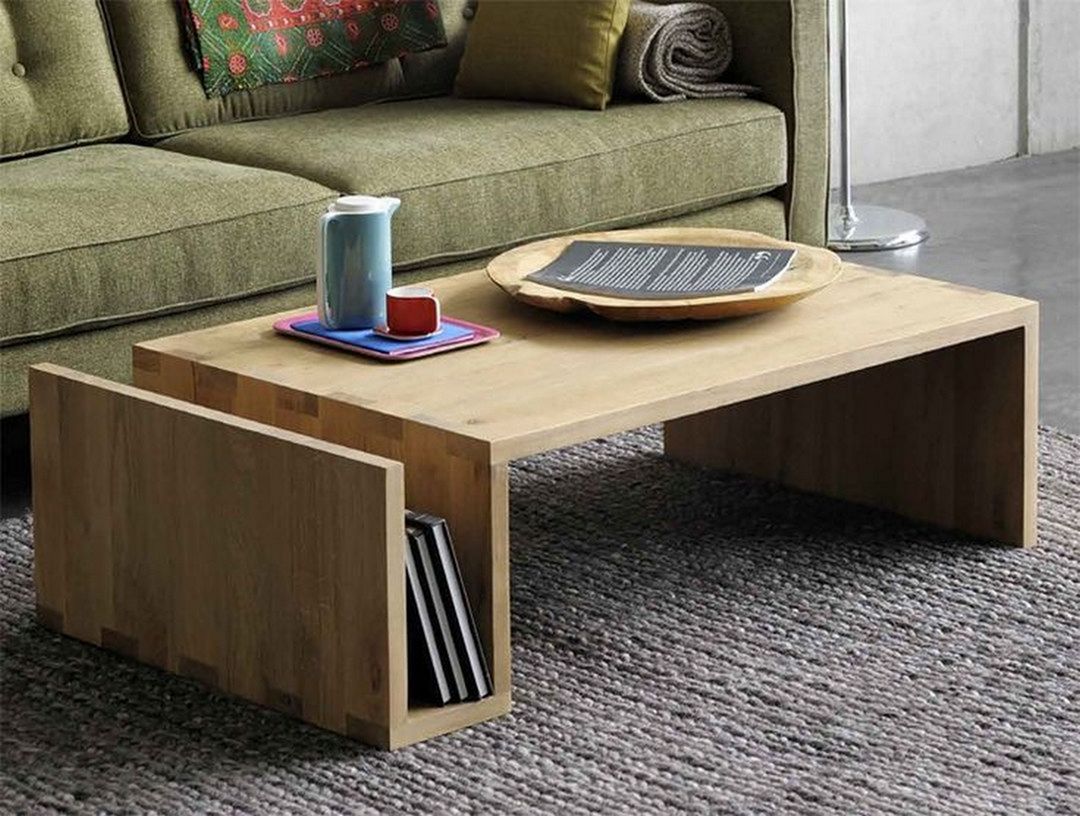 You can use a simple coffee table with a minimalist design for the interior of your home. Use a table design with a legless design, that way, you can create a minimalist and simple accent. For example, you can use an attractive coffee table design as shown. With a unique table in this simple design. Your minimalist home interior is more beautiful.
You can create an attractive and simple interior design by using simple furniture such as a minimalist sofa. This sofa with a simple design can provide beauty in the simplicity of the design. To make it more beautiful, you can use bright and soft colors so that your minimalist sofa becomes more attractive and gives you comfort.
Minimalist Cupboard Design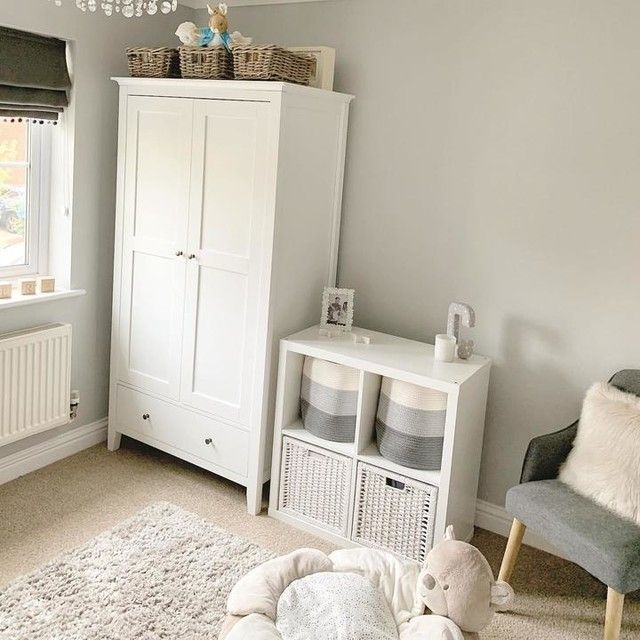 In a minimalist home, you need a cupboard to save your stuff, especially for the clothes. The minimalist cupboard provides you storage to deal with the minimum room. You can use a cupboard with a simple design in white to give a minimalist accent to the furniture in your interior. Thus you can get aesthetic and functional values in the interior of your home.
Minimalist Kitchen Set Design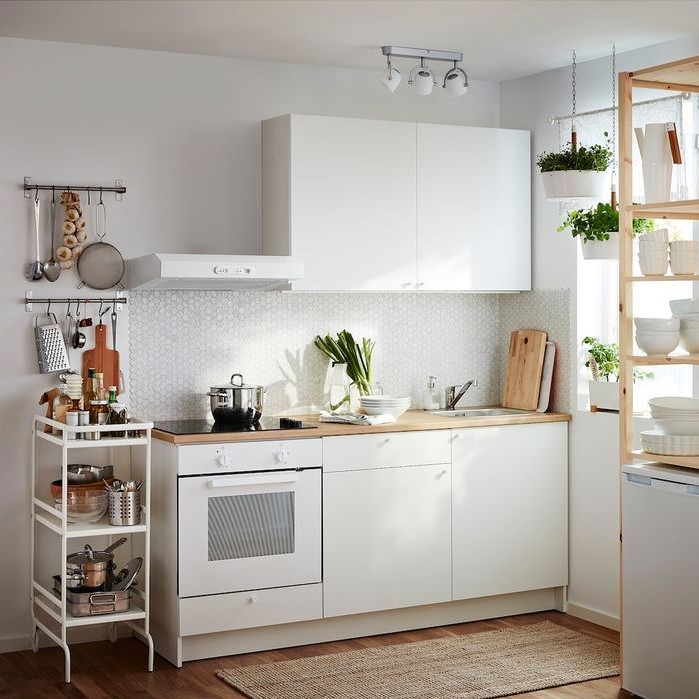 To cook a meal, you have to make it in a small kitchen if you have a small and minimalists home design. It doesn't matter, even a small kitchen can be use as simple as functional for you. You can use a small kitchen set. This can give you the advantage of mobility in cooking and preparing food properly. But you need to pay attention, you have to make sure that the arrangement of space and decorations in a narrow space is neat and well organized.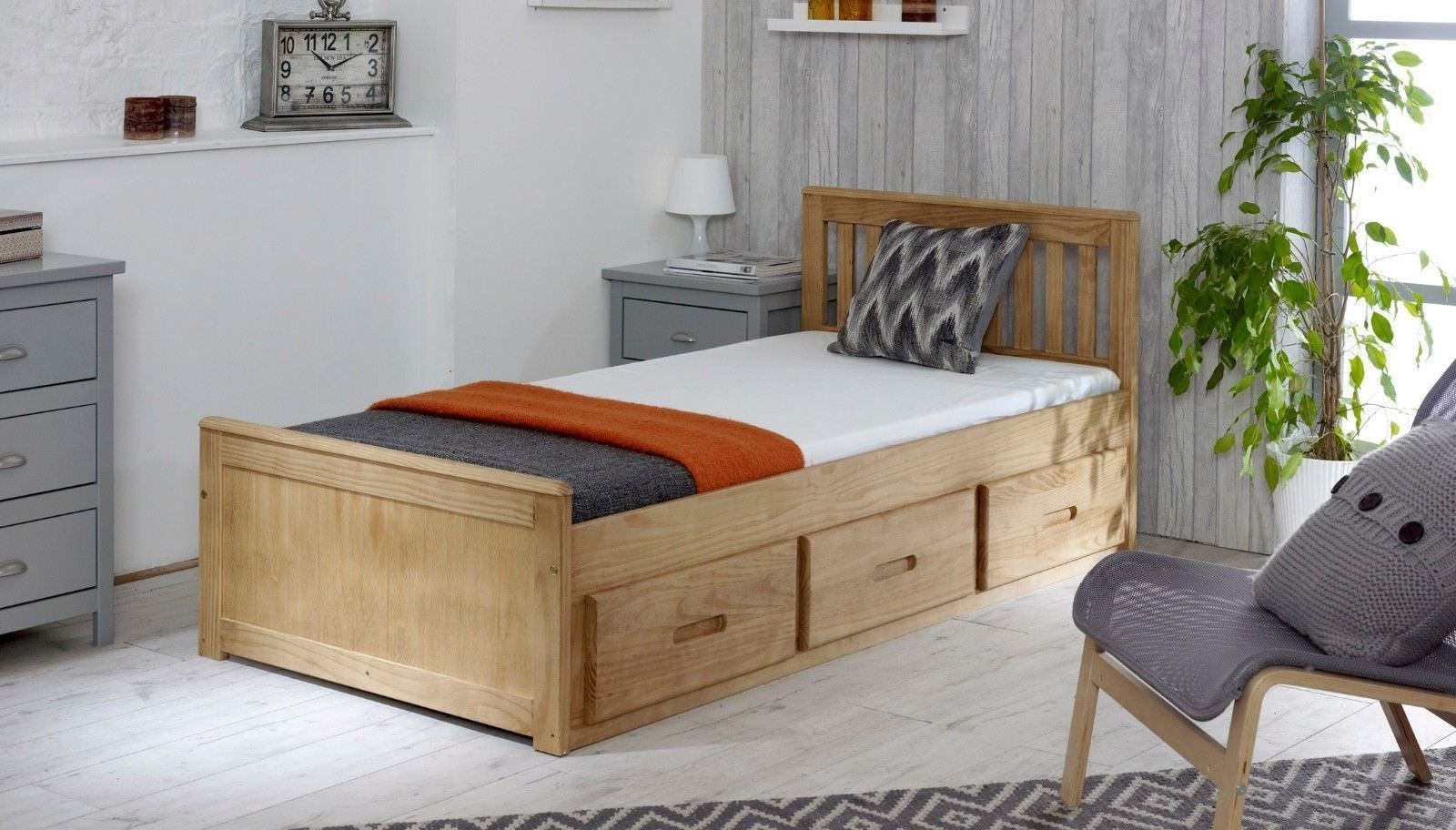 Living in a minimalist house makes you sleep in a small bedroom. The minimalist bed has a simple and comfy design to bring you a sweet dream. You can use a bed that has a function as a multifunctional piece of furniture in your bedroom. You can use a bed design with the added function of being an effective storage area. Multifunctional furniture gives you the convenience of making the most of the narrow space possible so that the atmosphere in the interior of your home looks wider and more comfortable.
Minimalist Dressing Table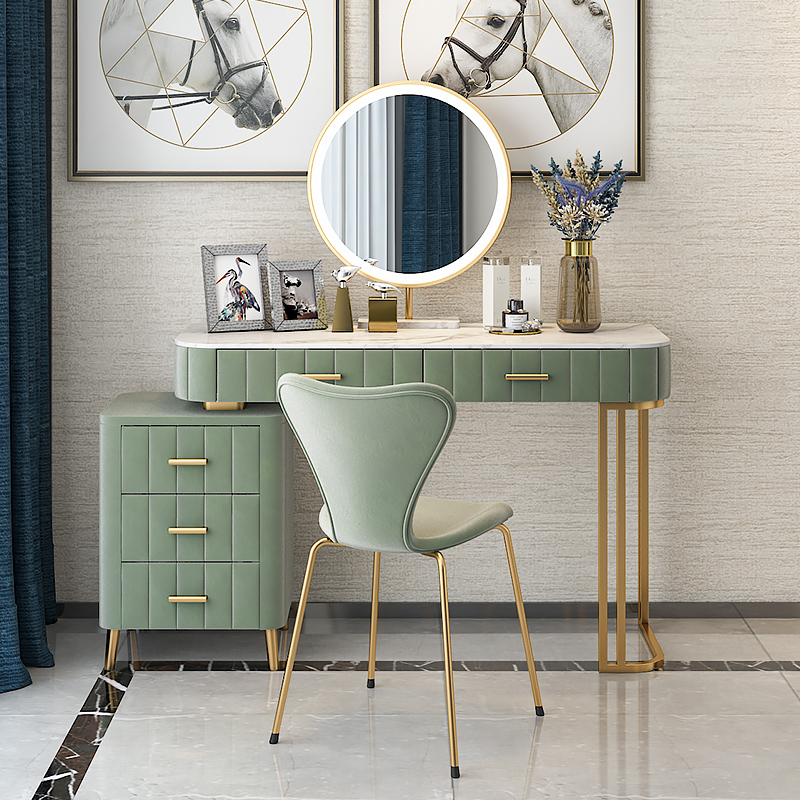 In the minimalist design, you do not need a large place to prepare yourself before going outside. The minimalist dressing table makes your room looks simple and elegant. You can use a simple design for your dressing table. The most important thing is that you don't lose the functional value of using your dressing table. You can also use a minimalist design that is luxurious and elegant to make your make-up atmosphere more enjoyable.
Conclusion
Thus our discussion of Interior Designs with Simple Furniture for Your Home. Interior design in Rustic, Minimalist, and Industrial has an interesting style with its simplicity by the furniture. That design has its special feature in furniture, color, and impression. You can choose a design that is compatible with your room. We hope that you can get inspiration for elegant and simple furniture. Happy decoration.